"The brand book redesign looks absolutely fabulous; Glyn's work on the new concept was exemplary and his execution and meticulous detail have brought a fresh, modern look to design of the book"
Victoria Stapleton
The 40 pages of the brand book are based on a complex grid system consisting of four primary, eight secondary and twelve tertiary columns that would allow for unprecedented flexibility of composition, whilst accounting for a cohesive and strong design layout.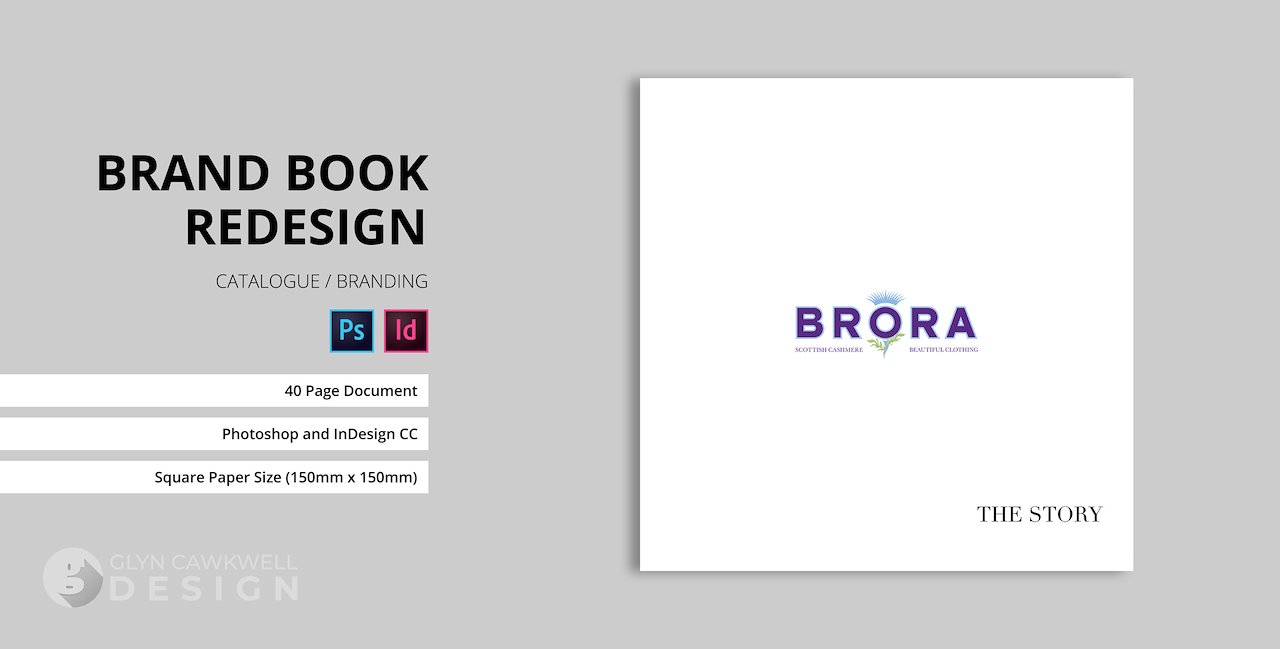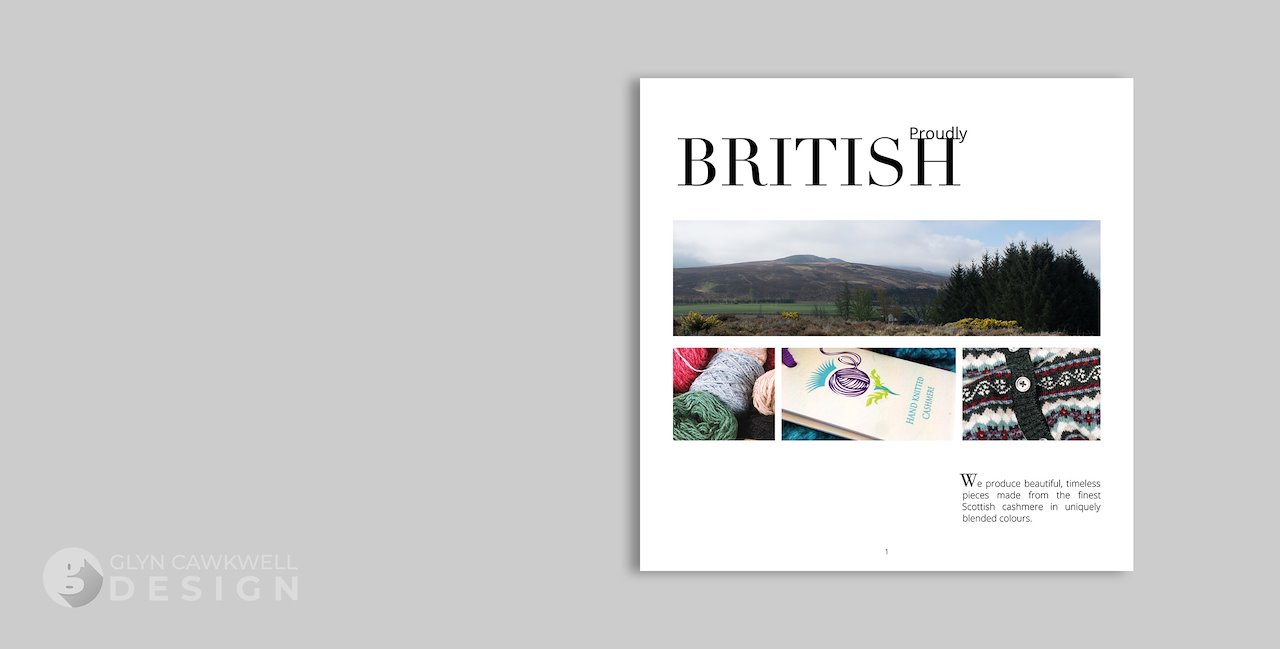 Comprised of twelve primary chapters I wanted the new brand book to have a clear structure and flow, so that each section naturally flowed to the next. The index was designed to flow from top to bottom, left to right, following the natural flow of the eye over a page.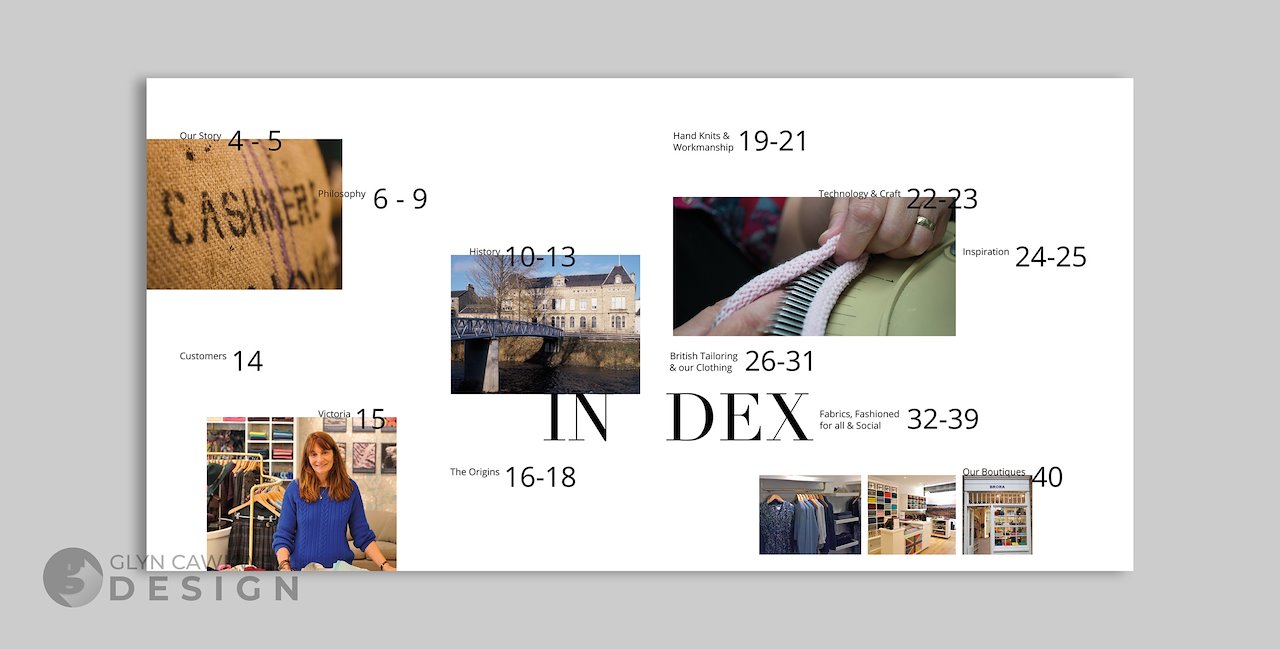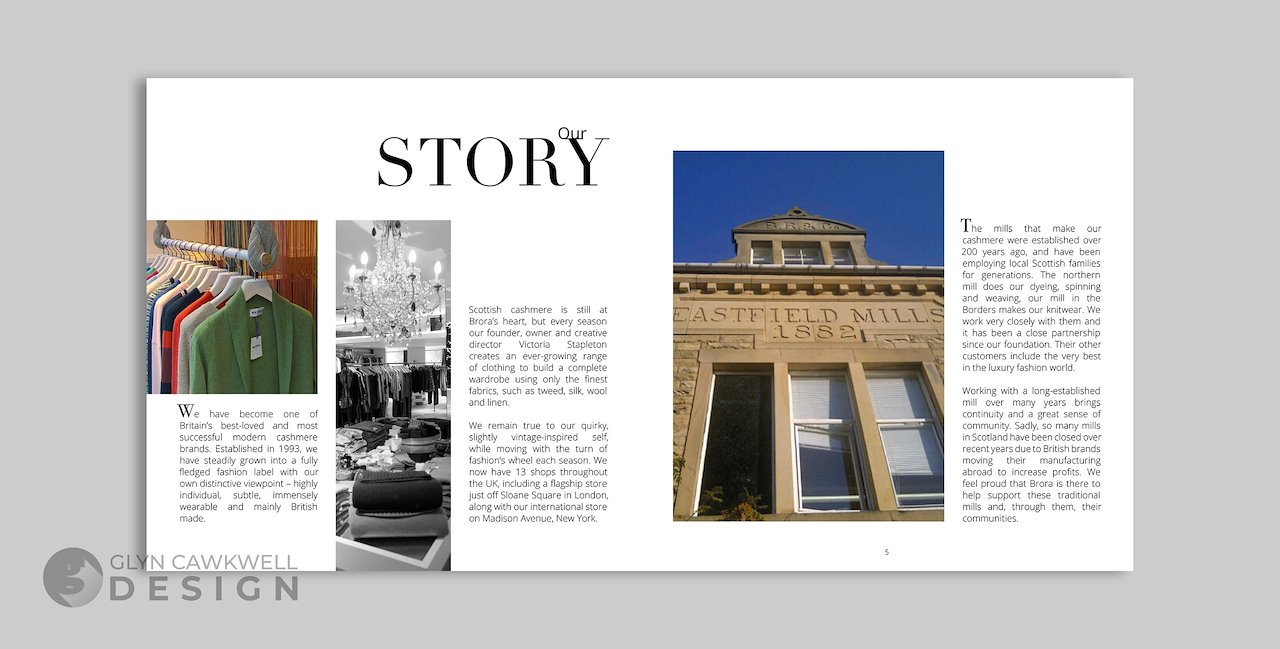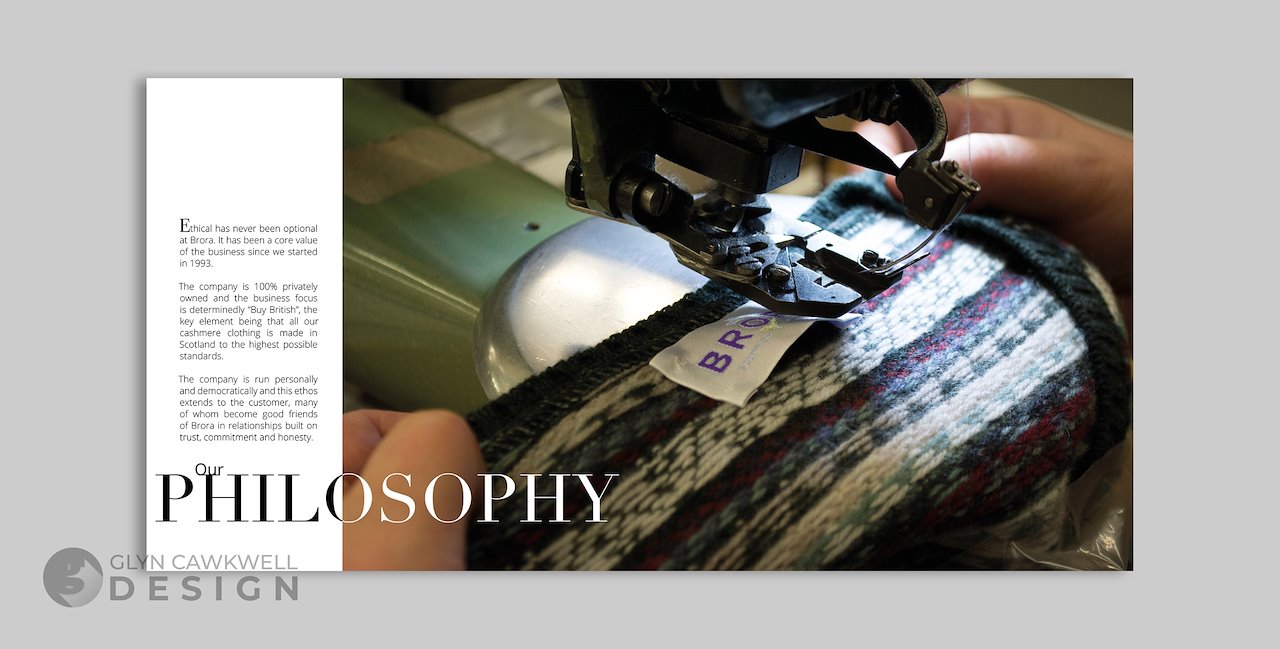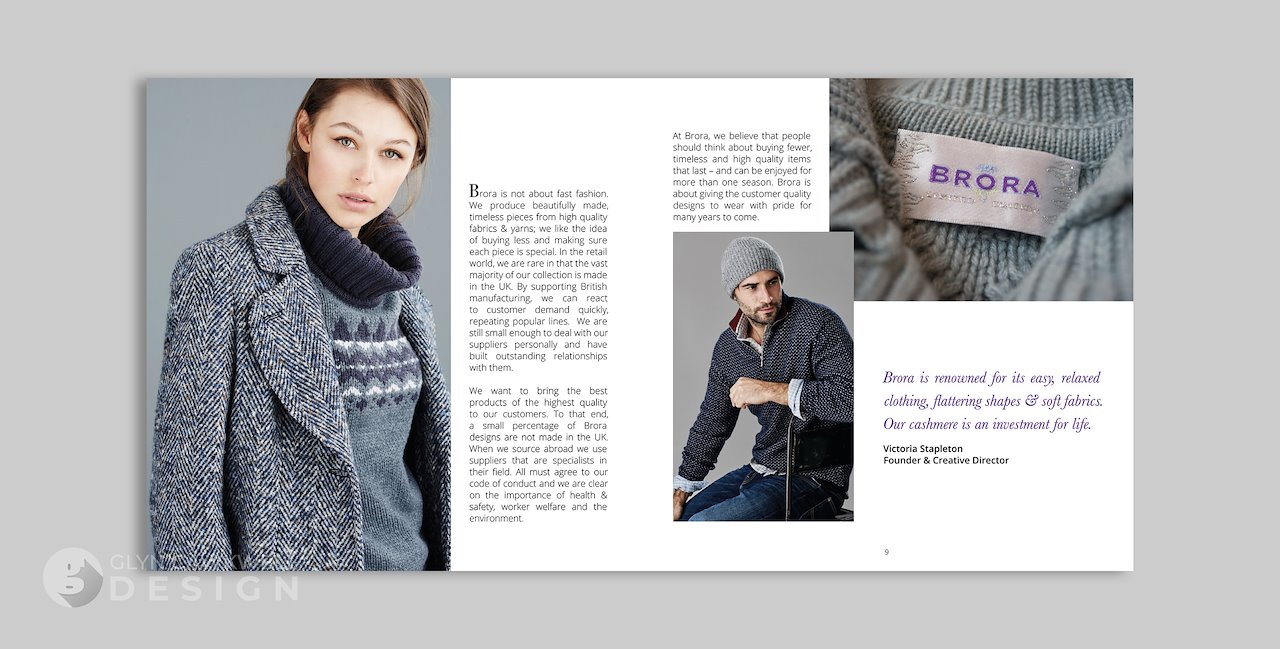 Instead of incorporating a standard listing timeline I wanted to design something more visual in keeping with the new look of the brand book. I utilised the full extension of the grid for the timeline, spreading the design over two spreads.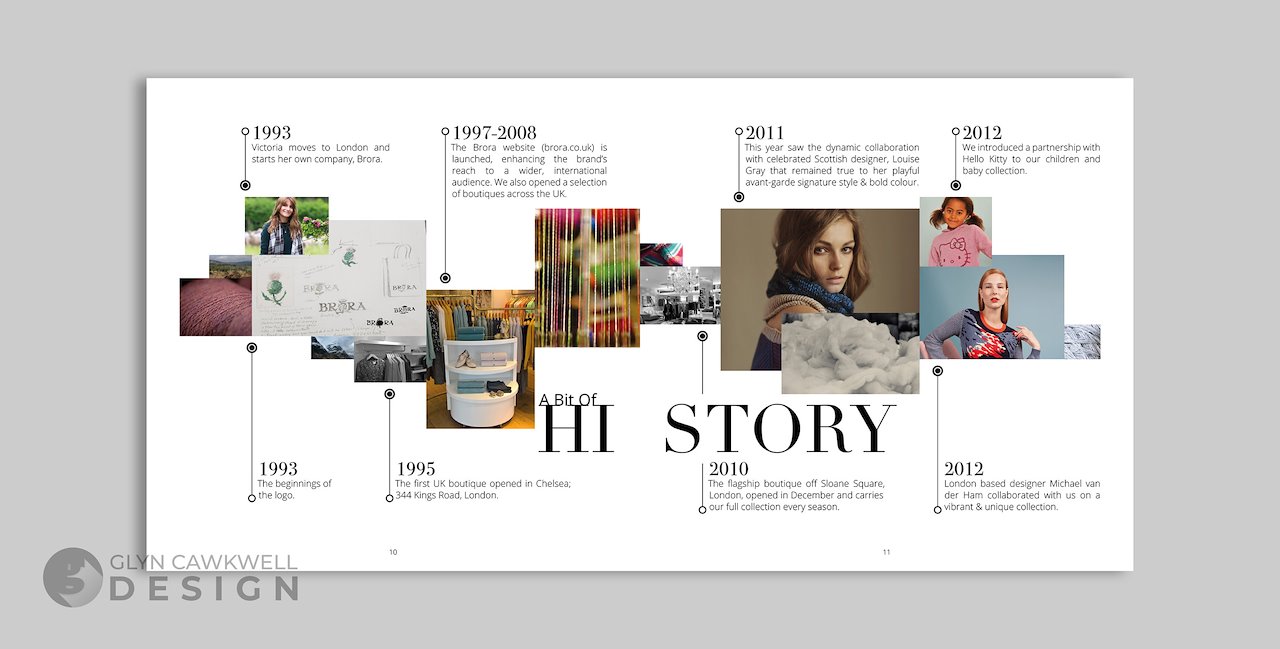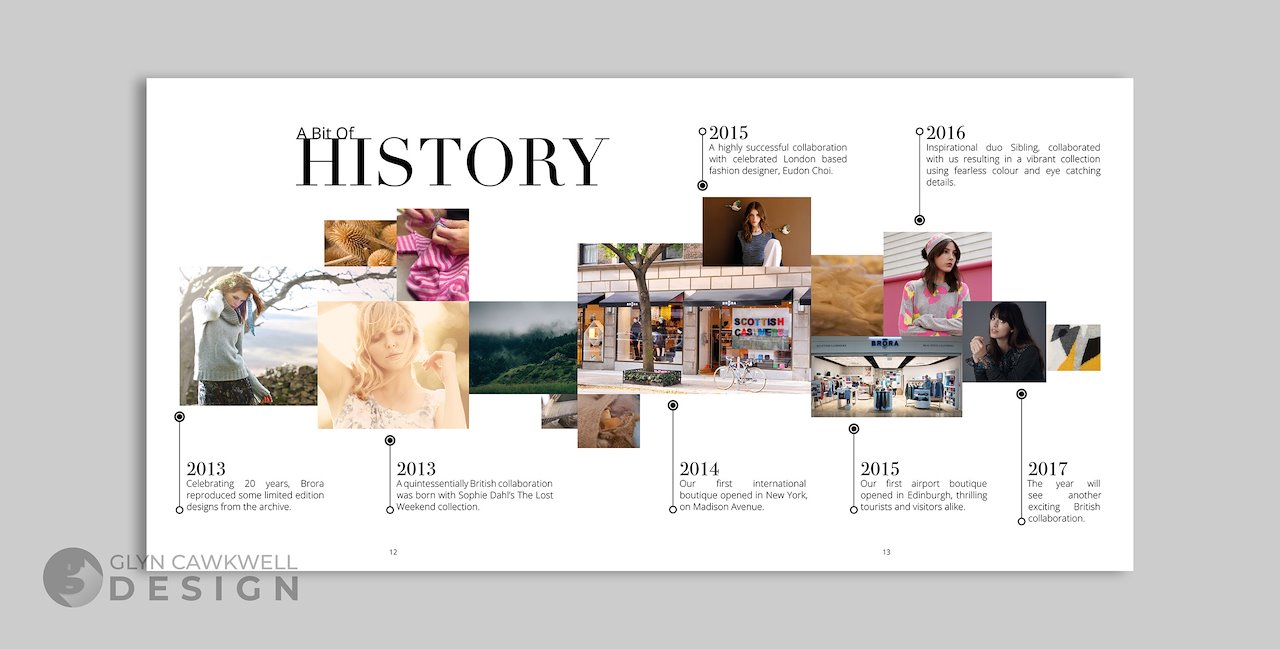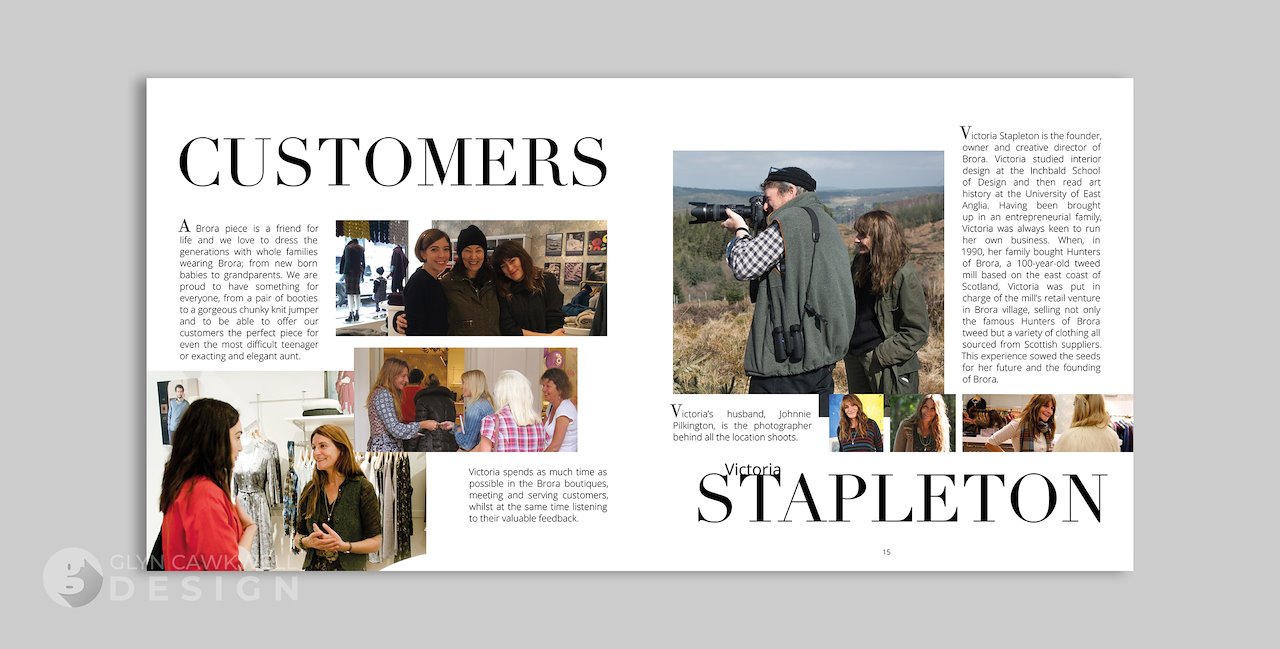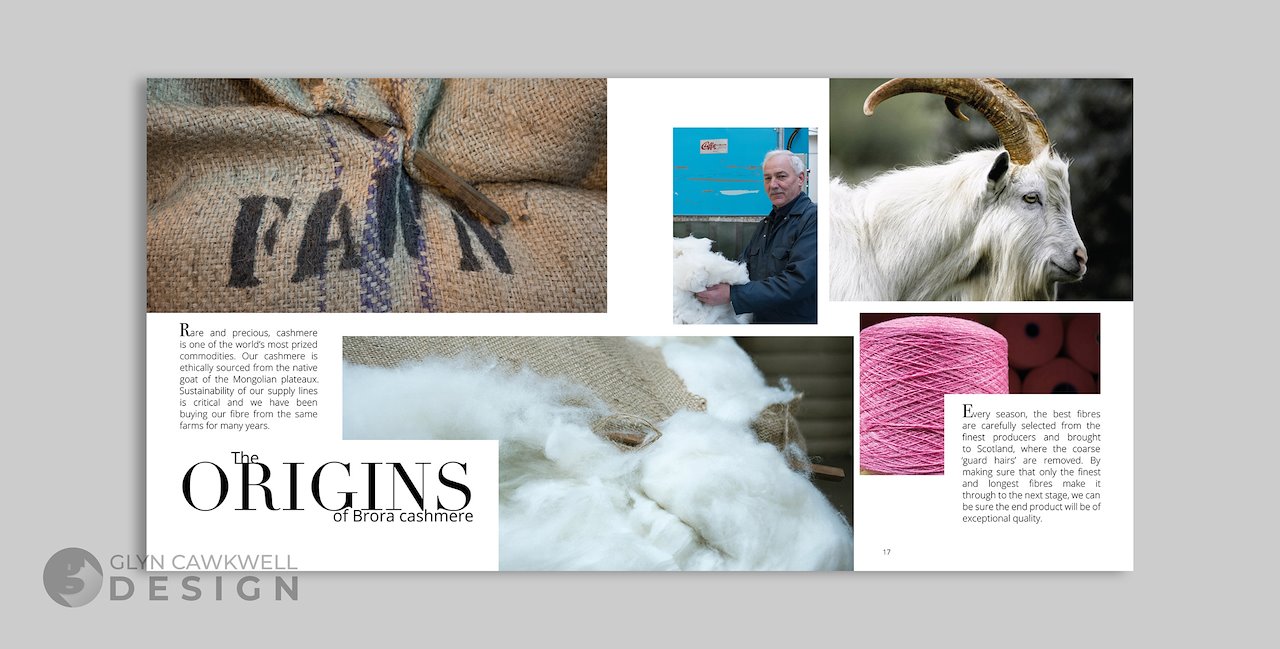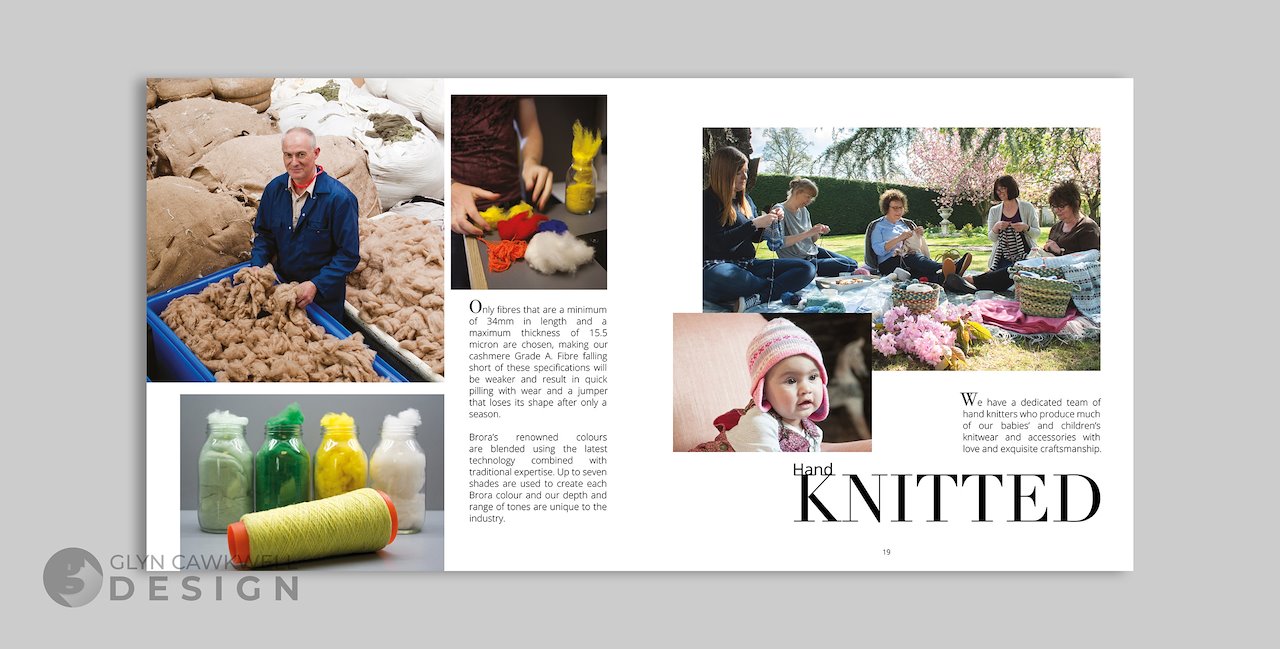 The workmanship and technology & craft sections were greatly extended compared to the old brand book. With less restrictions in terms of space I was fully able to portray the painstaking and intricate methods used to produce Brora's exquisite cashmere.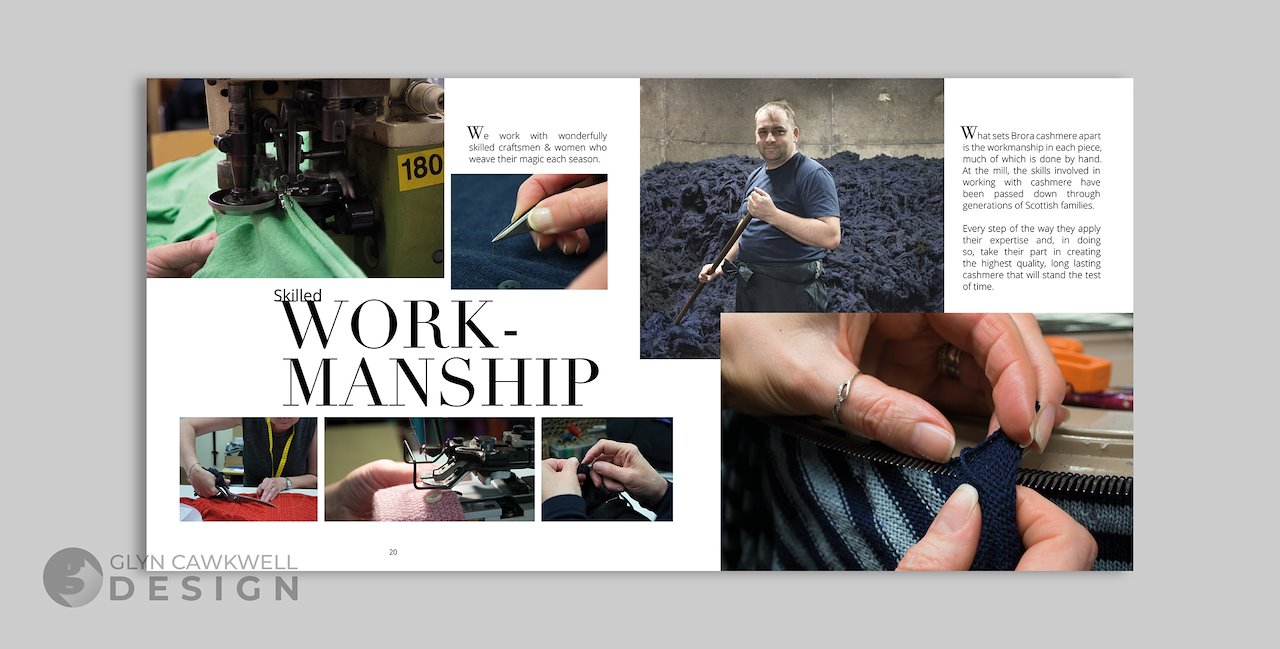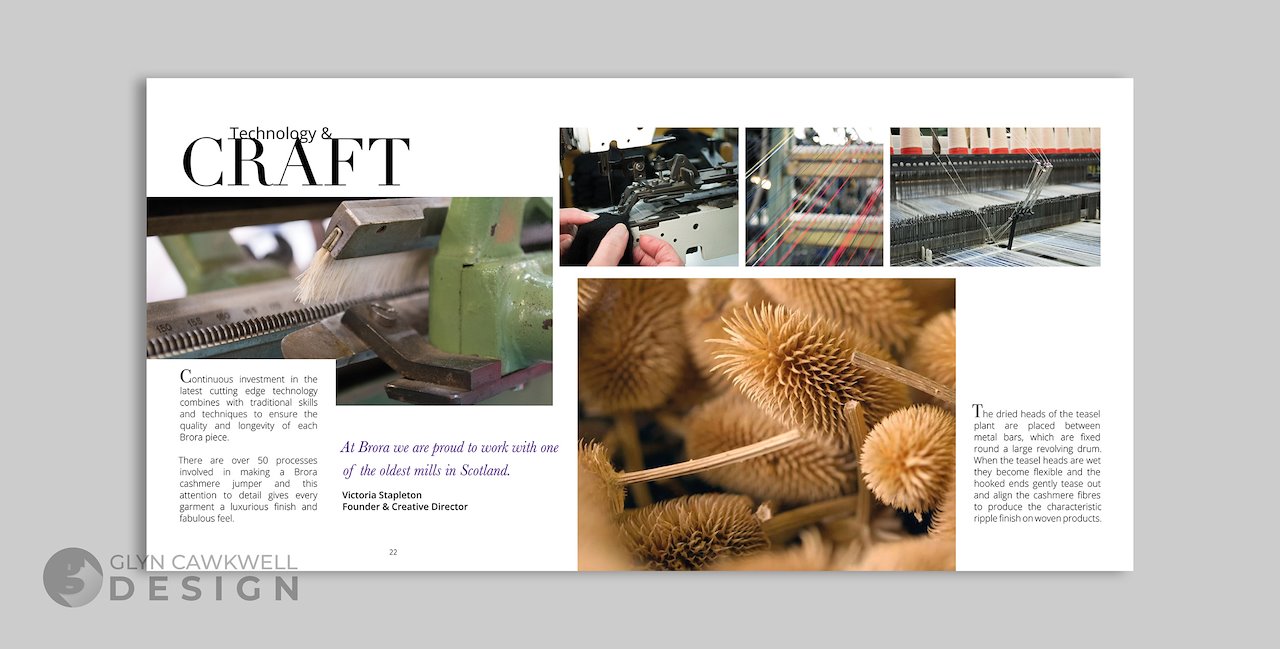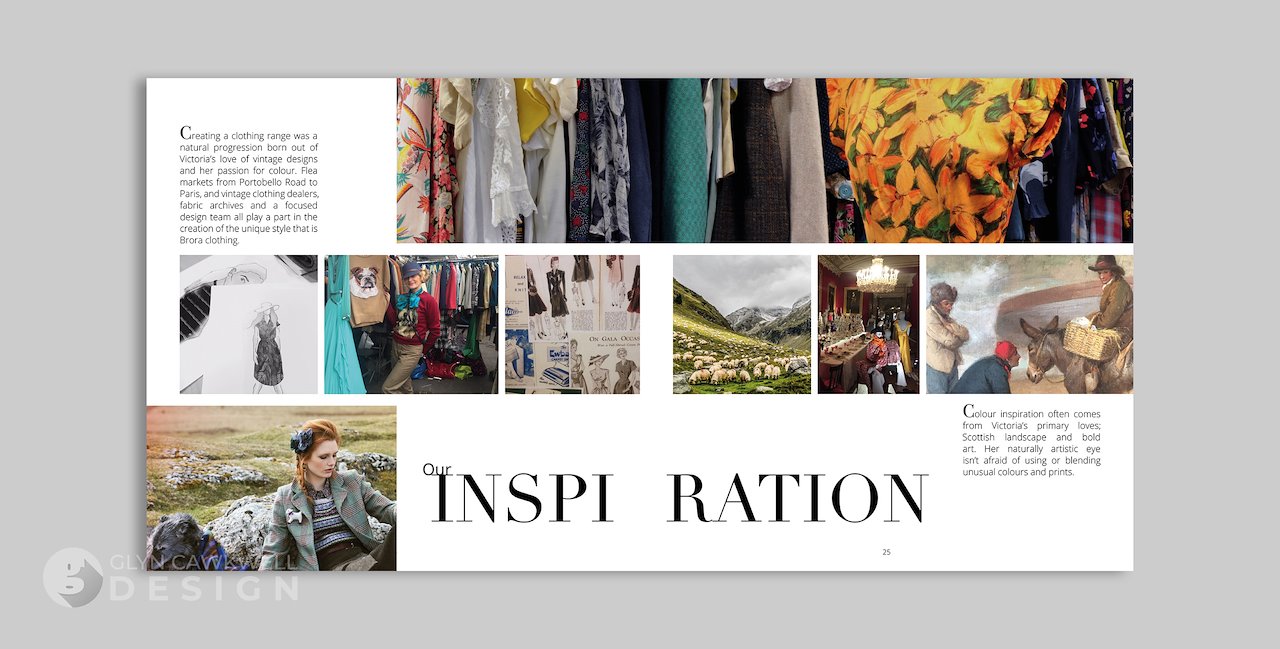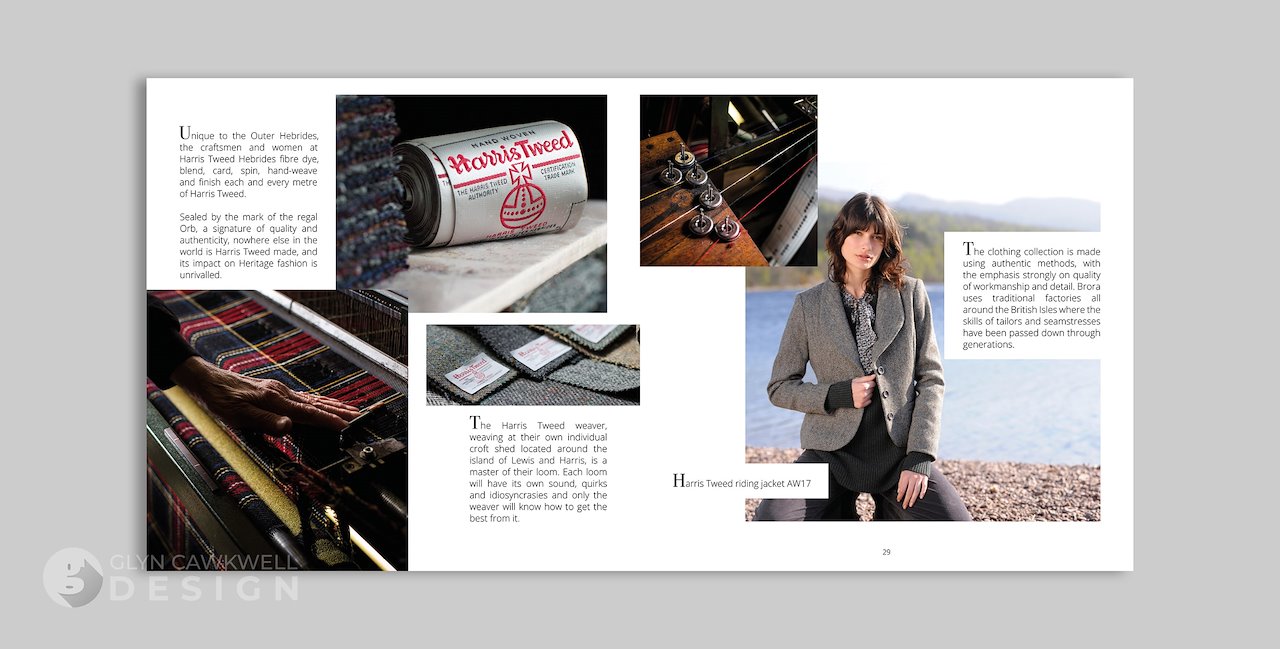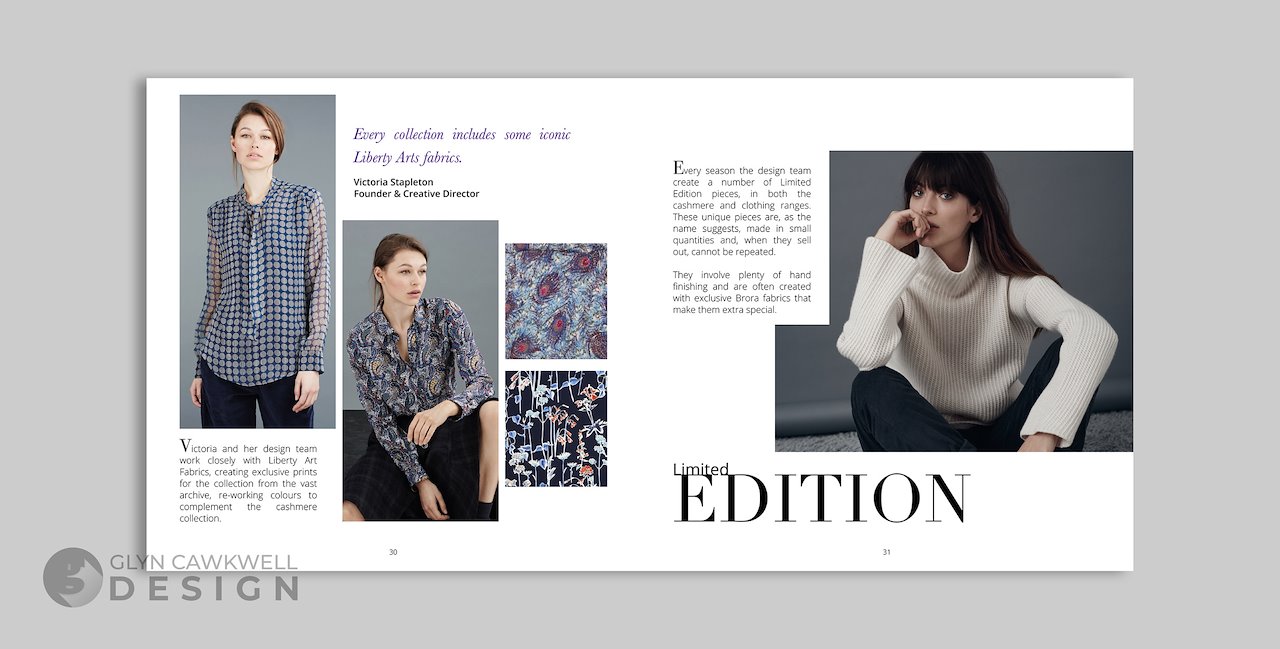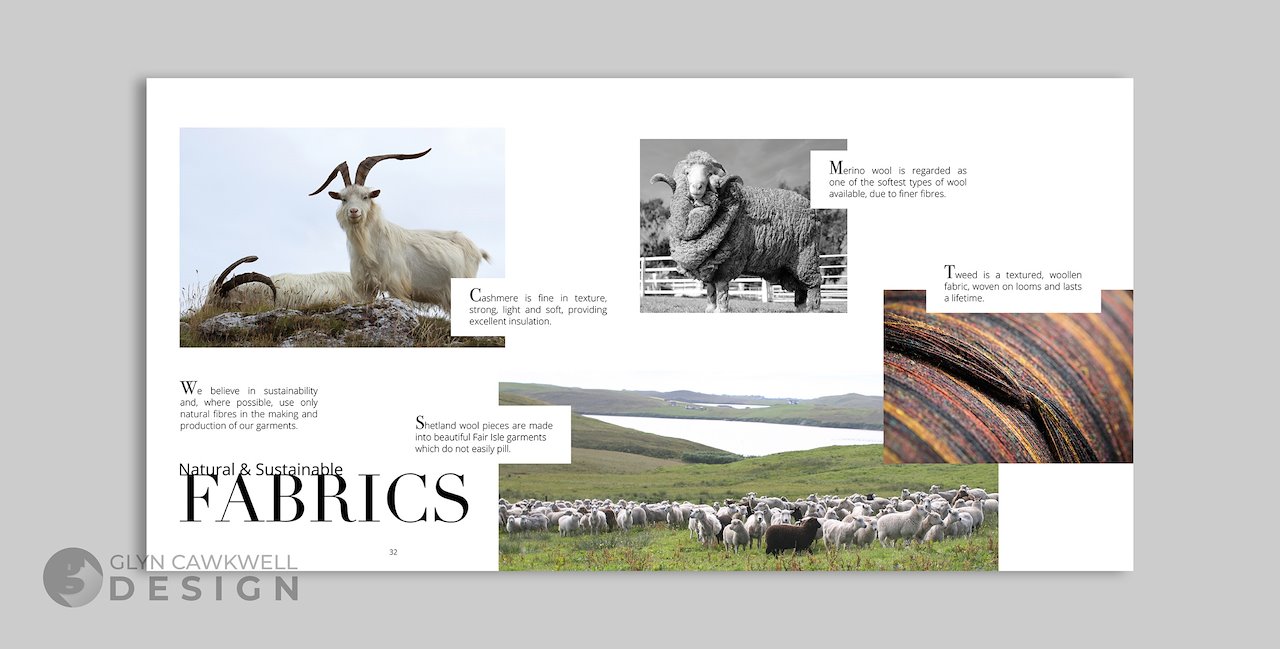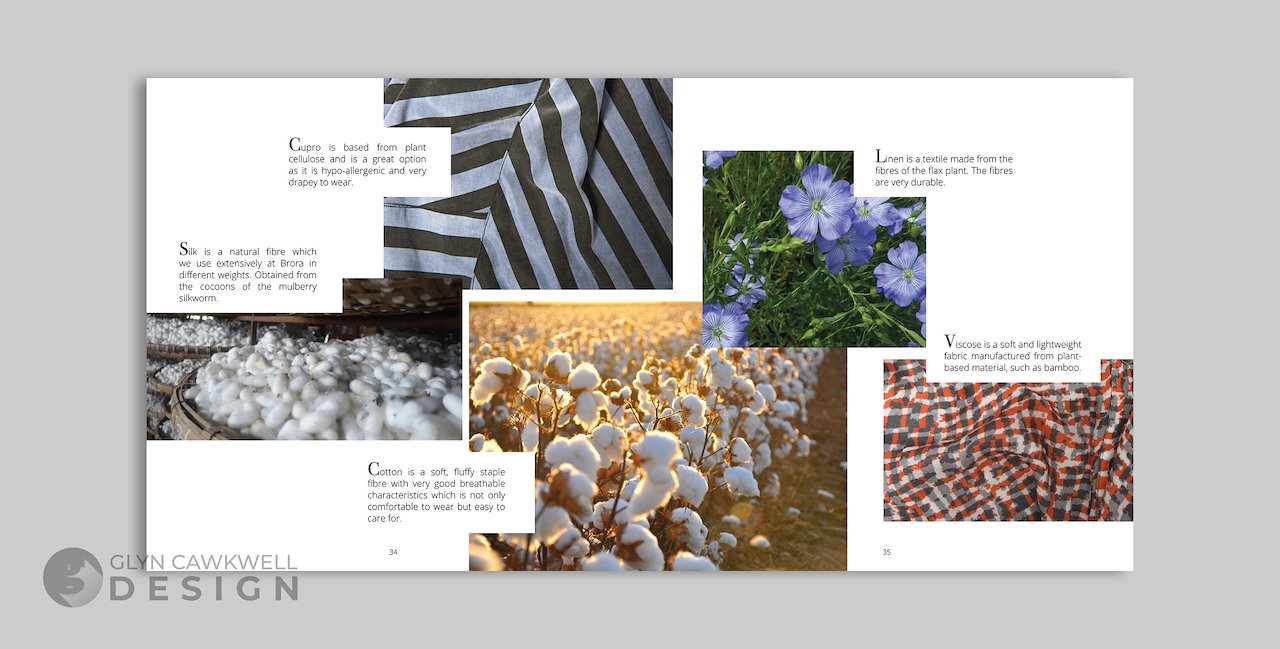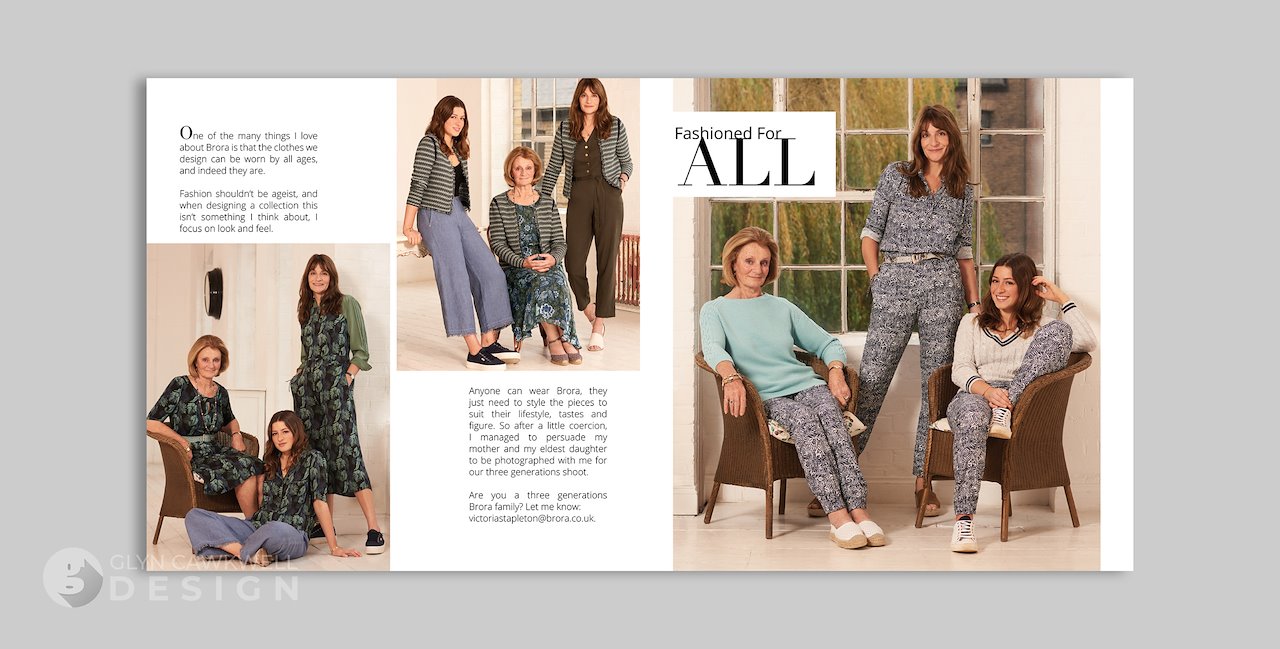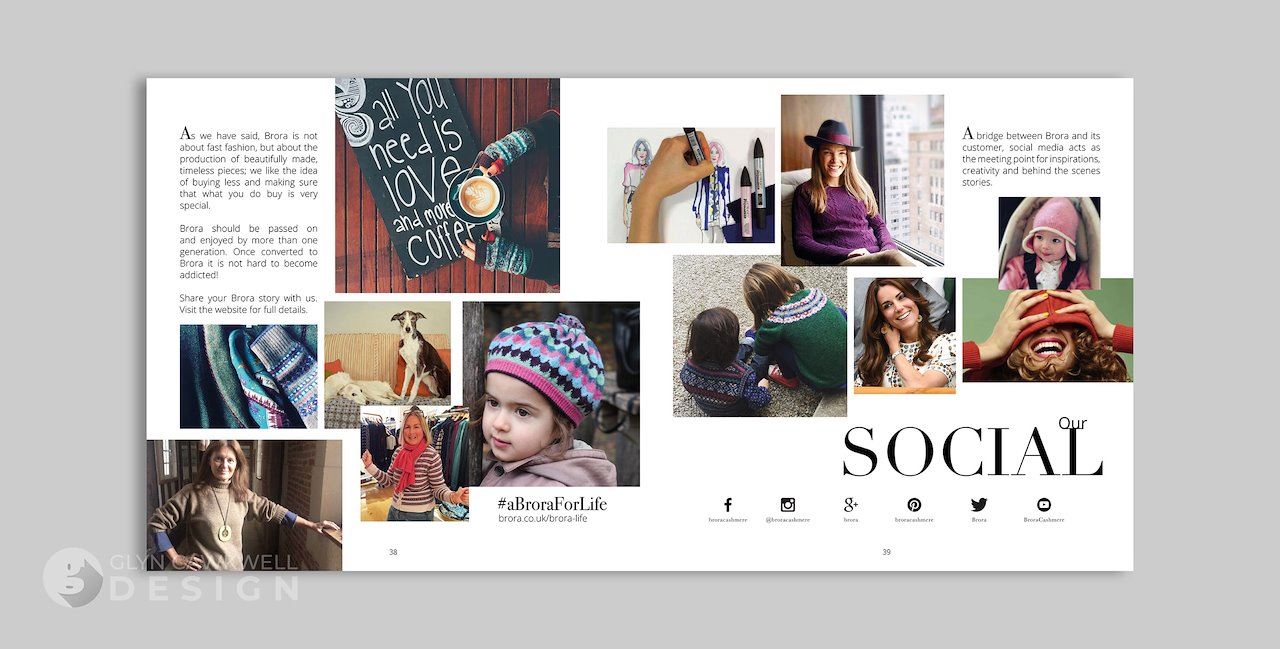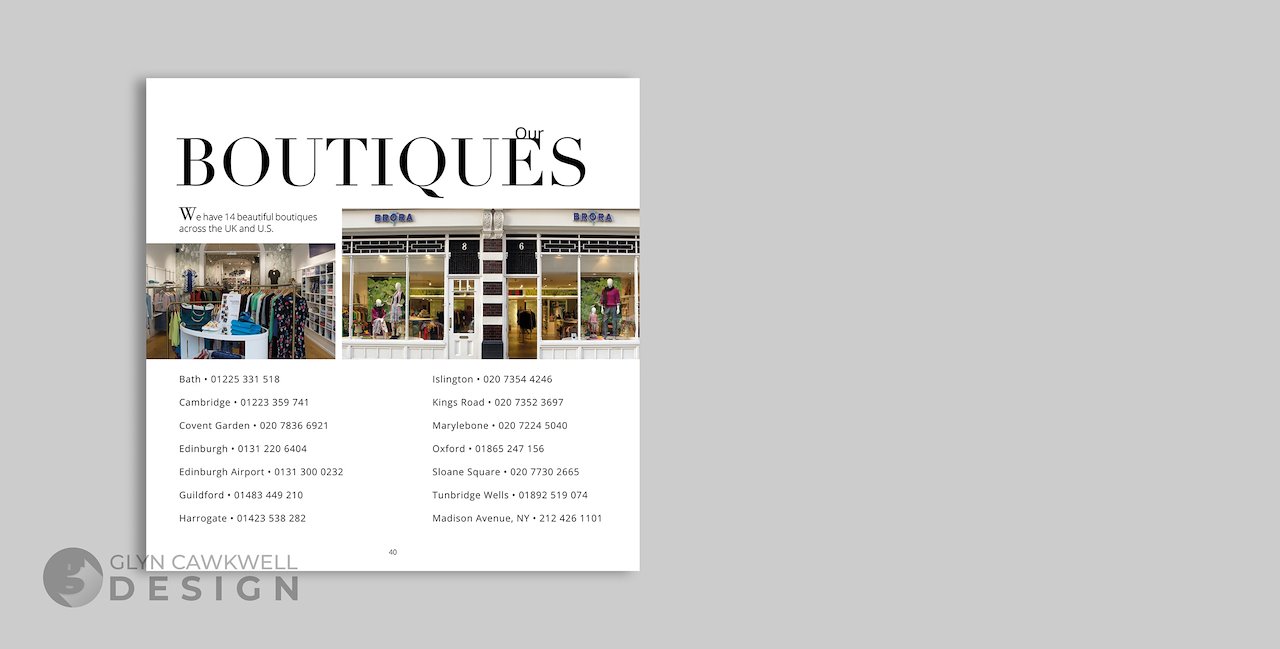 The printing of the brand book was handled by CPi print; the 4pp cover was printed on 300gsm Edixion with emboss finishing, while the 40pp text was printed on premium 200gsm wood free silk. Once printed the pages were trimmed, folded and perfect bound for a high-end, luxurious finish.