The 48 pages of the look book are based on the same complex grid system employed for the Brora brand book redesign, but modified to take advantage of the extra height. The look book consists of seven primary, fourteen secondary and twenty-eight tertiary columns, allowing for exceptional flexibility of composition and robust design layout.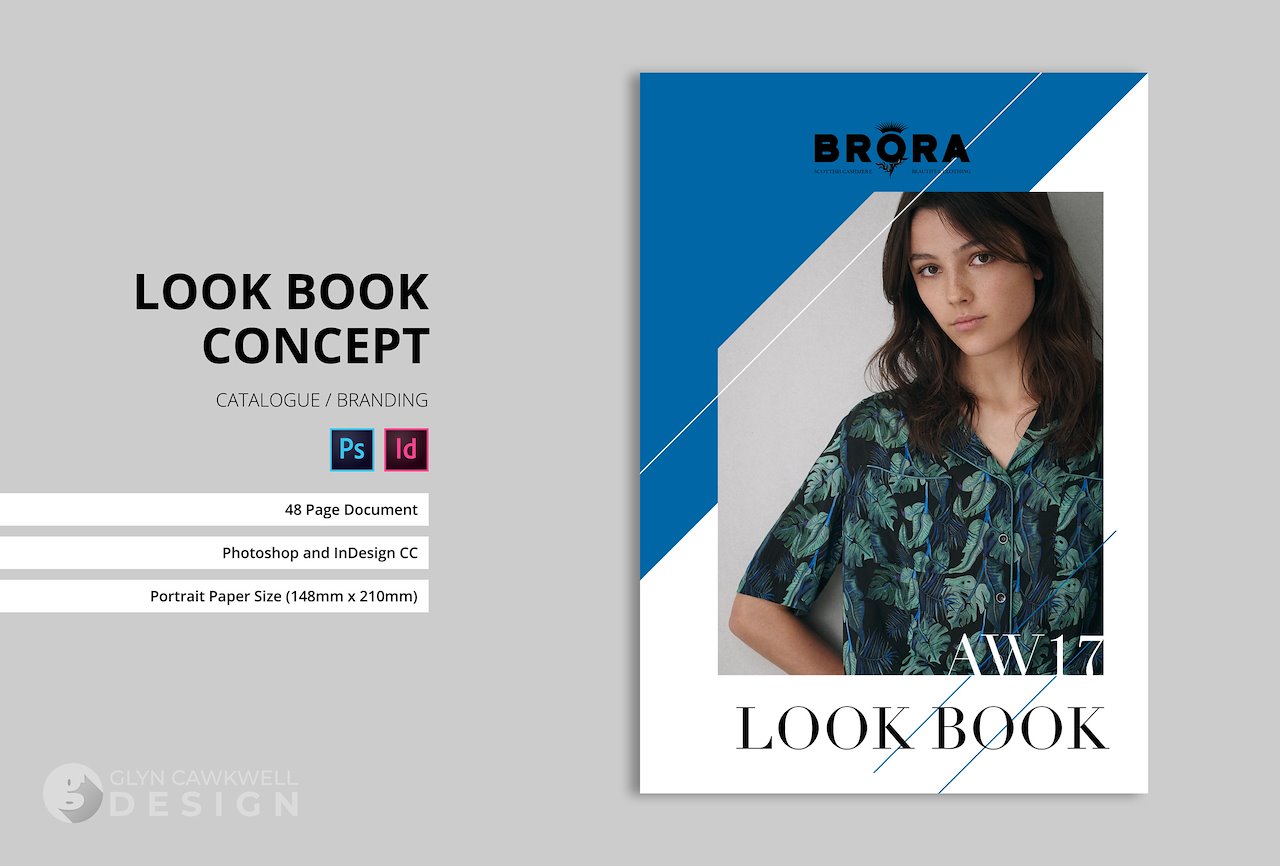 Due to the number of looks (twenty-three in total) and wanting to allow each page the room to breathe the 48pp text quickly diminished. In order to be able to incorporate an index and some more creative pages; overlaying colour imagery on the black and white, I decided to design seven separate pages that would be printed on tracing paper and inserted every eight pages throughout the brochure.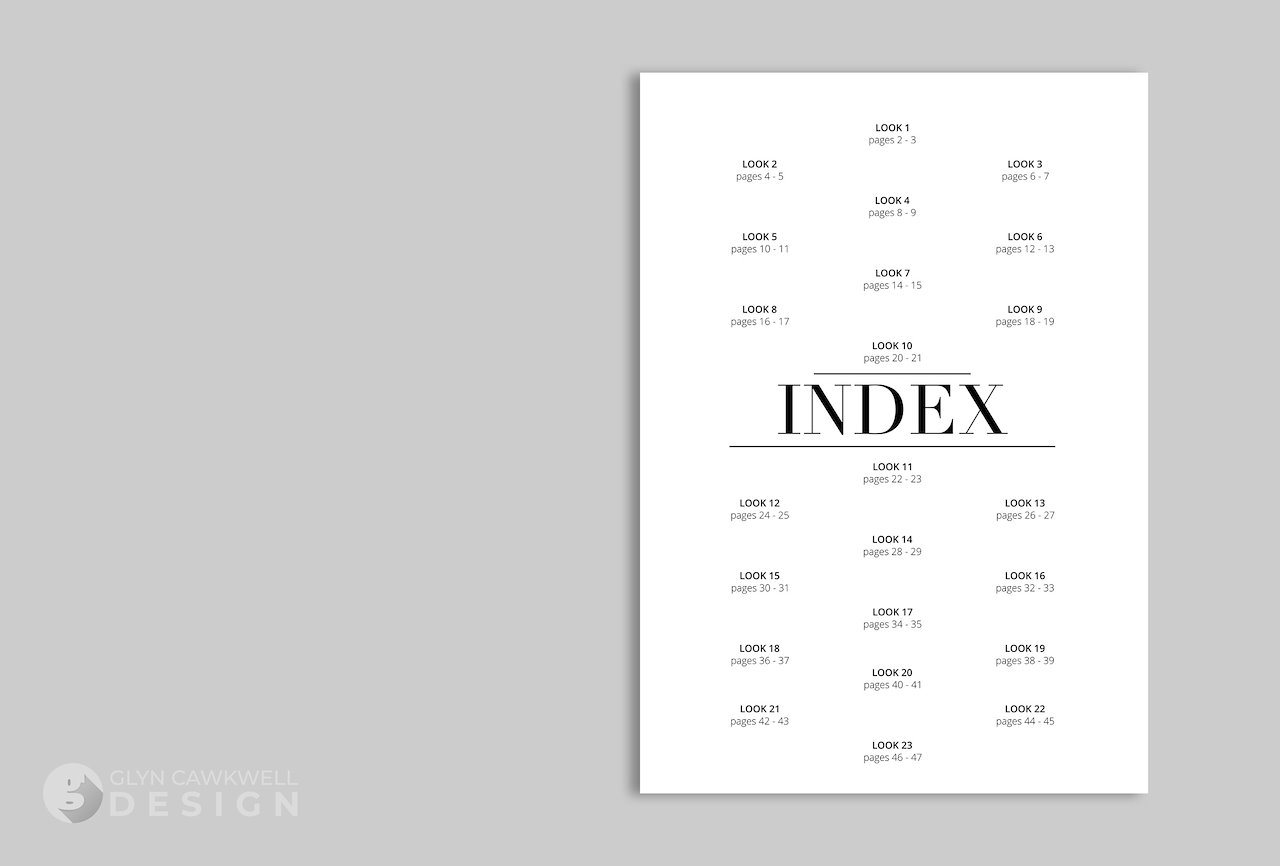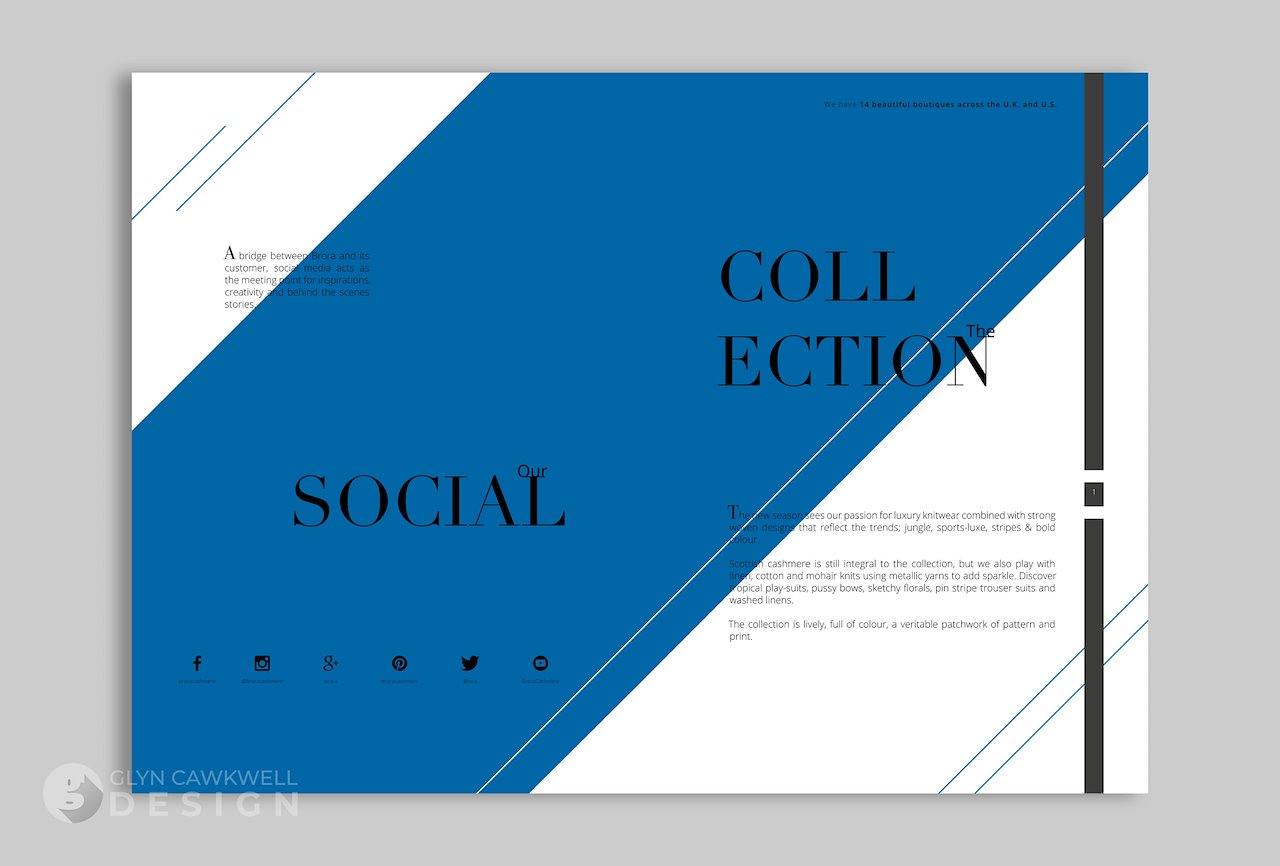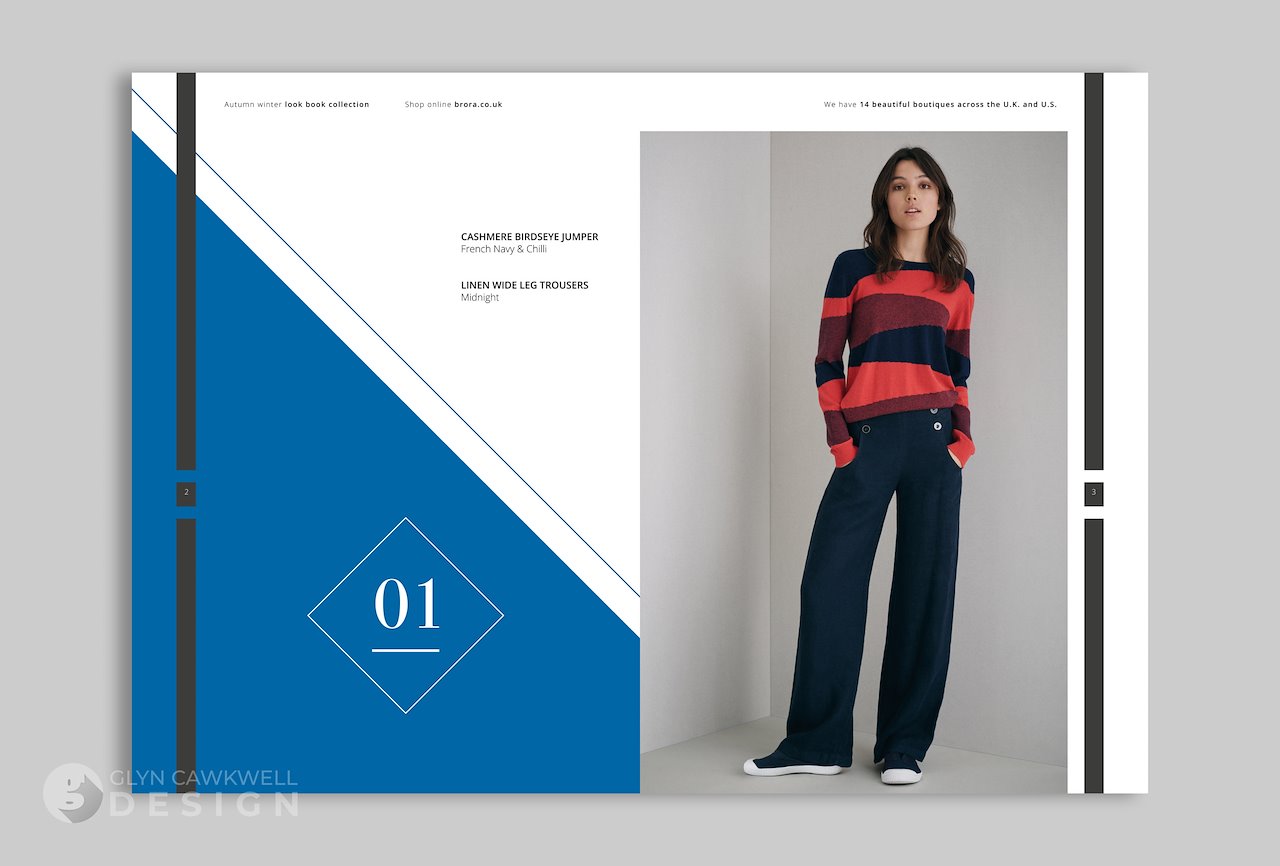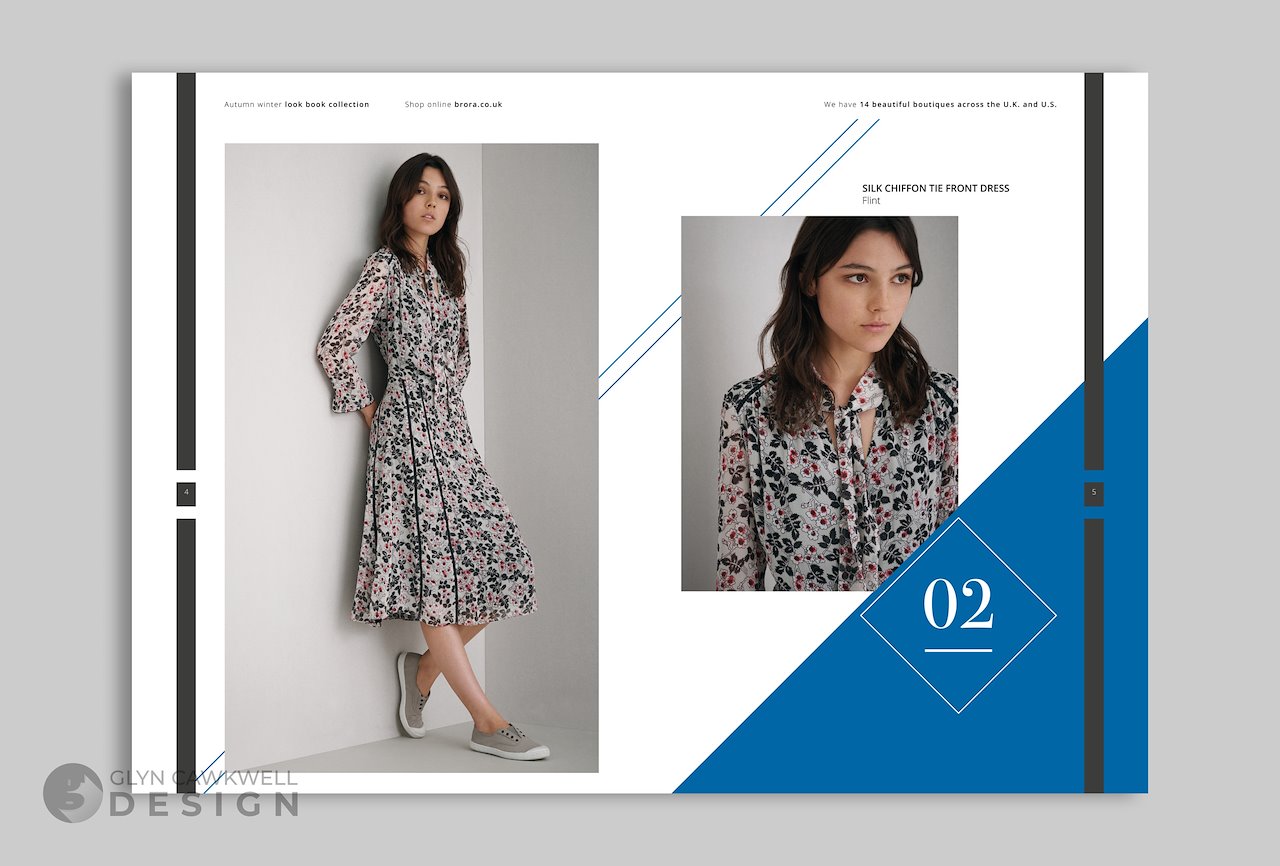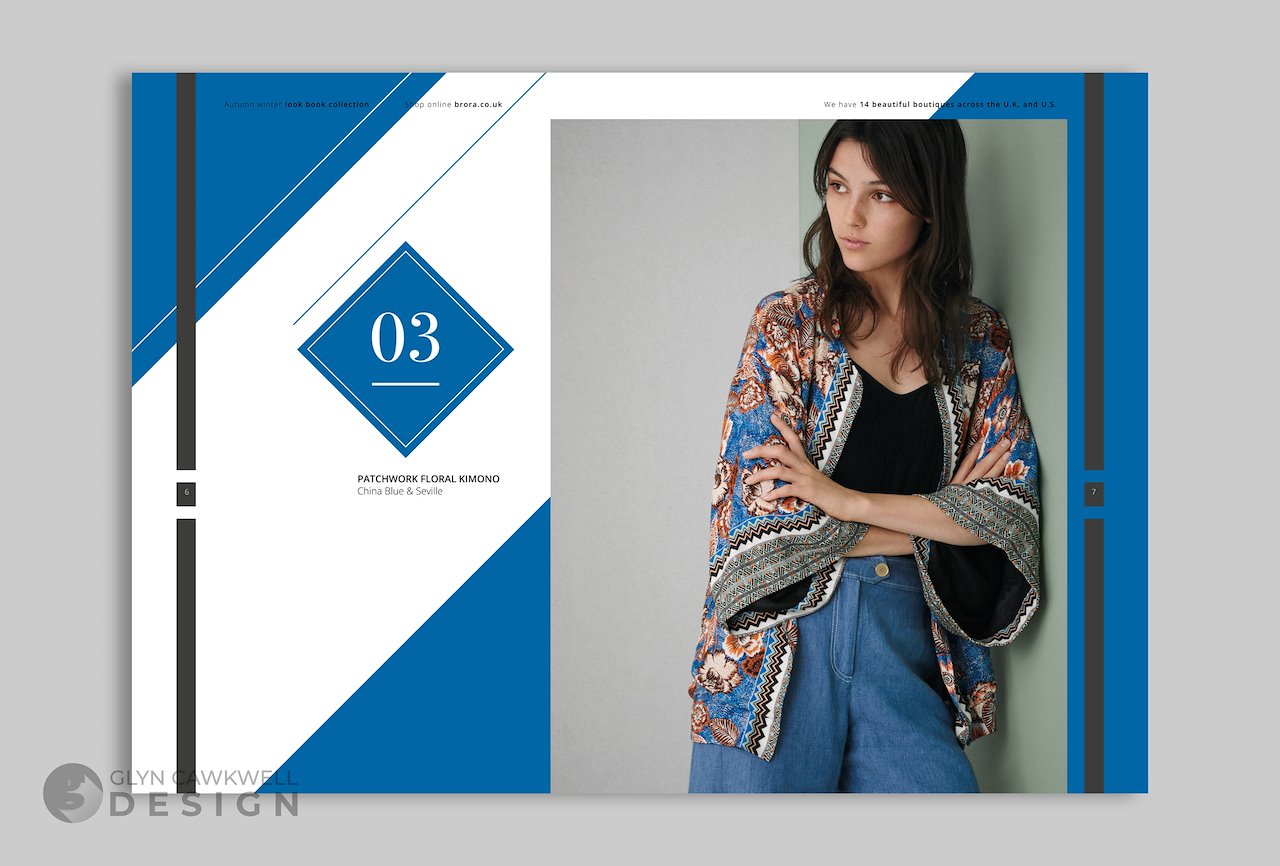 The tracing paper pages also accommodated for key product details to be incorporated, adding distinctiveness throughout the brochure to help encourage individual(s) to look all the way through to the end.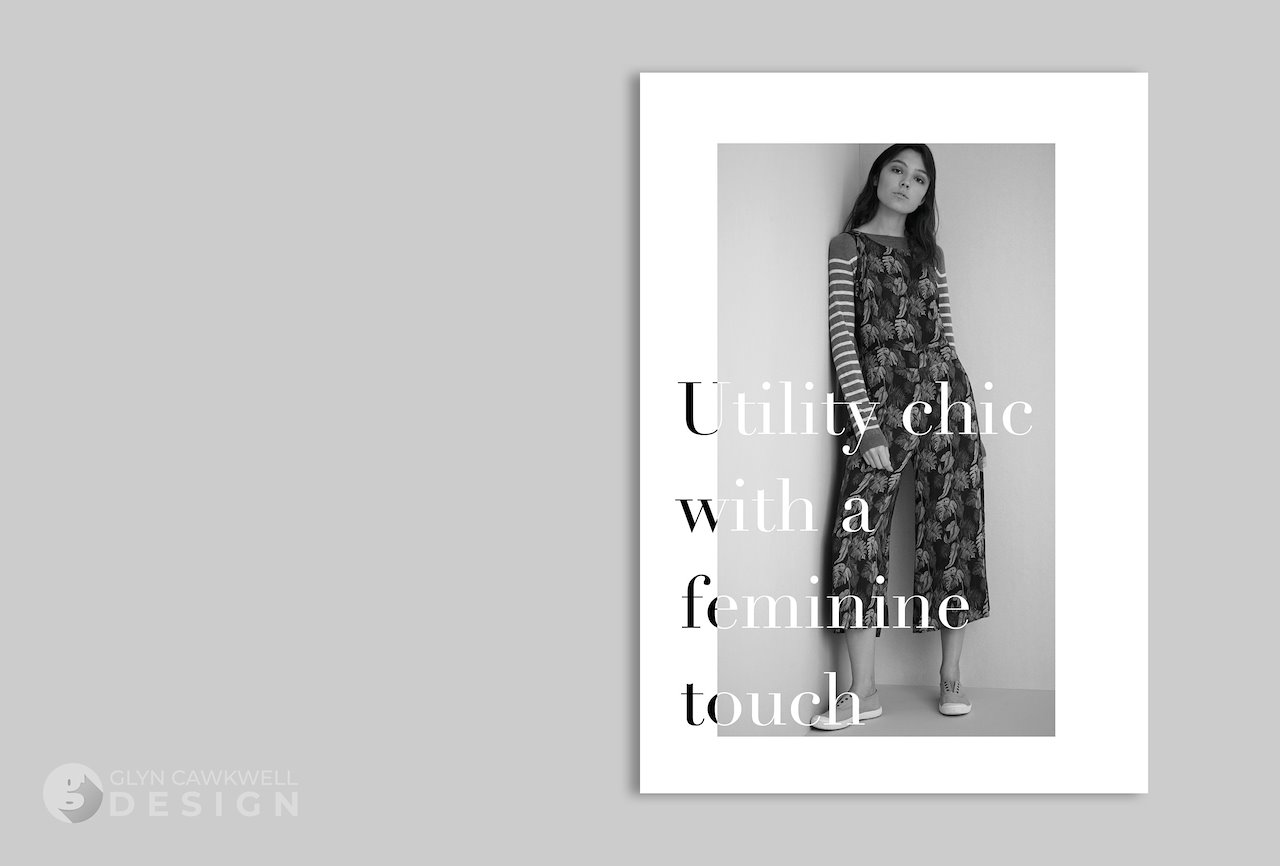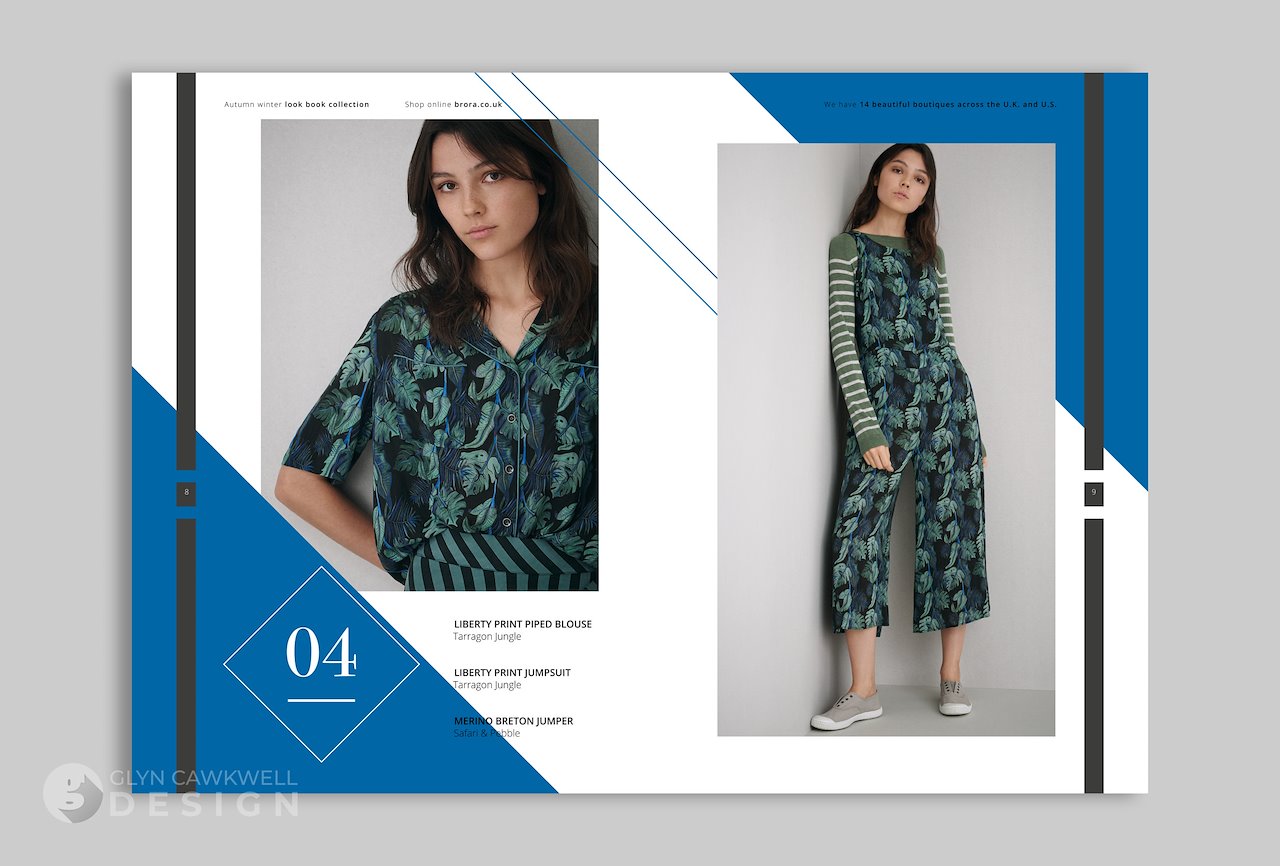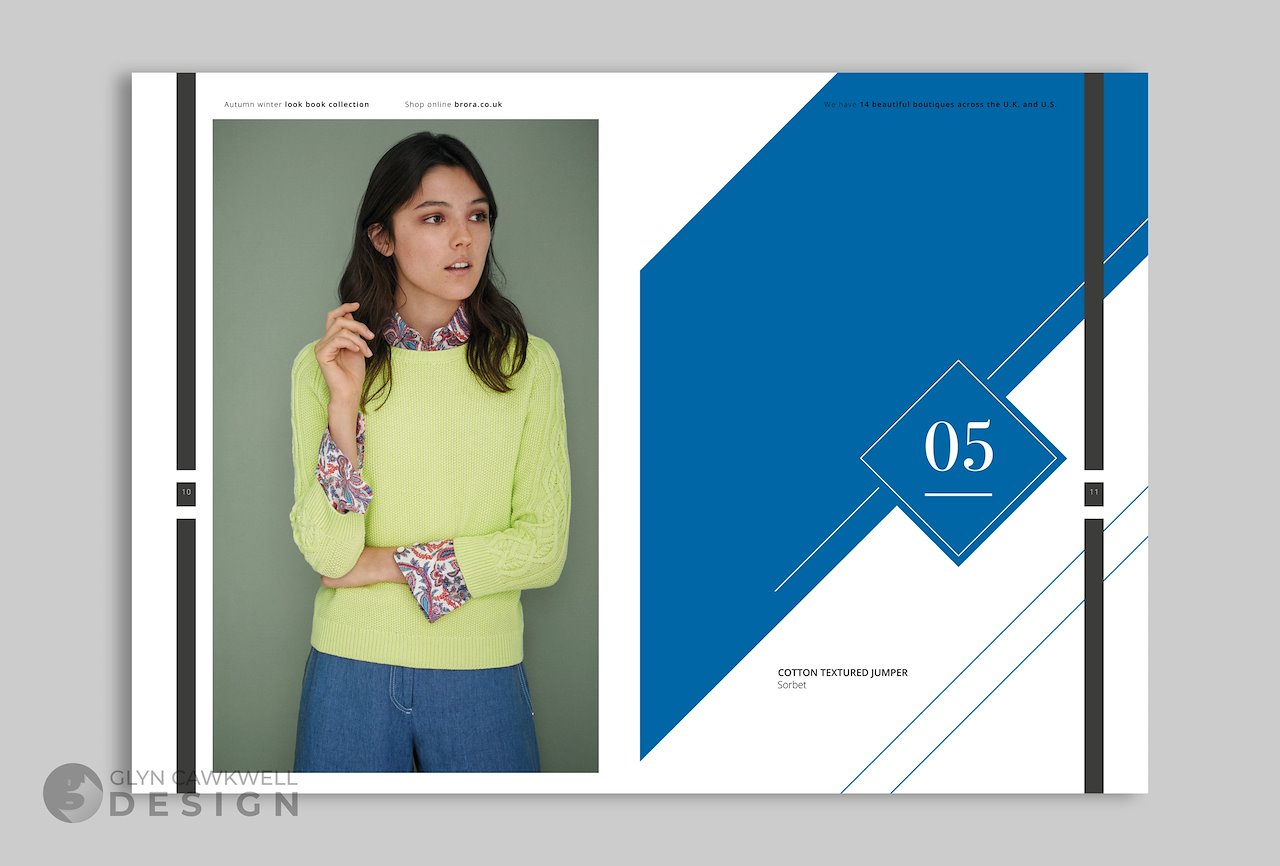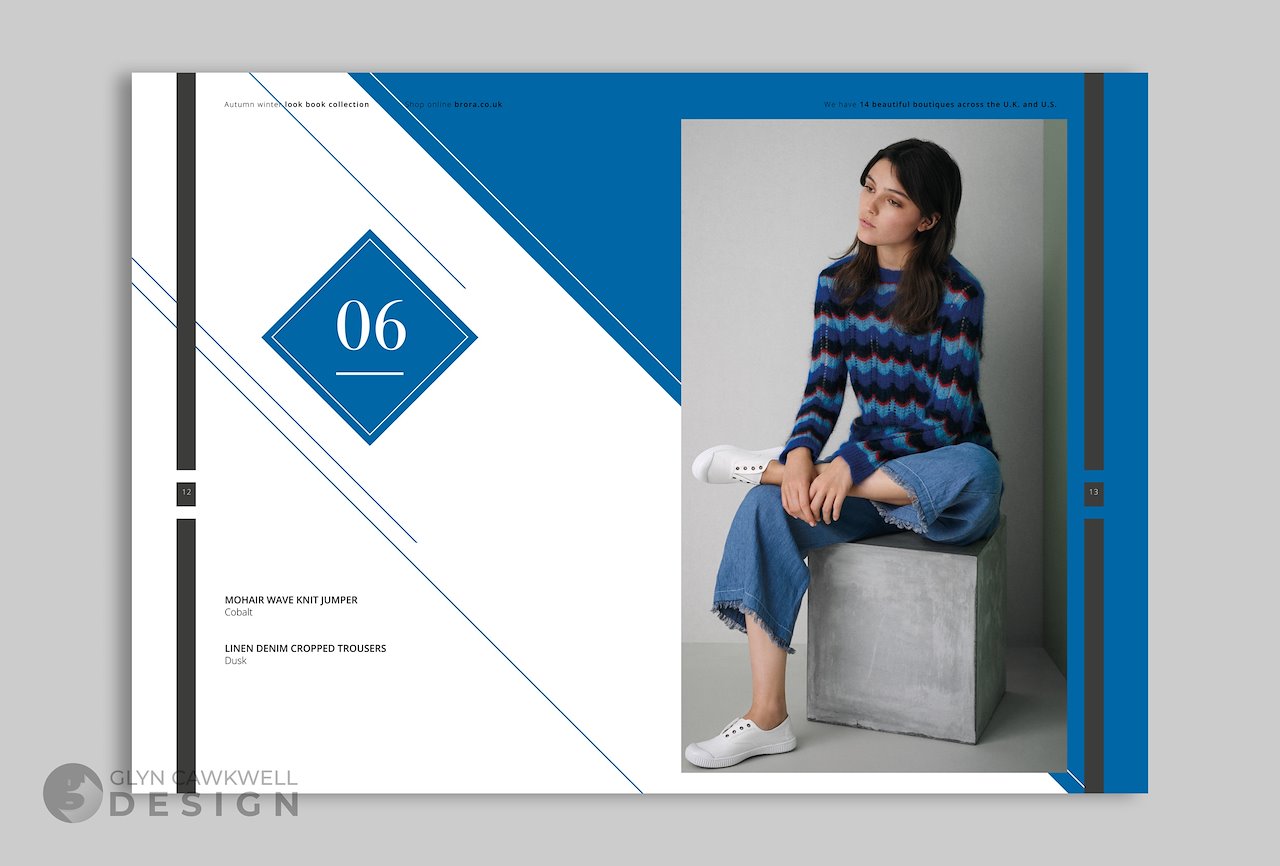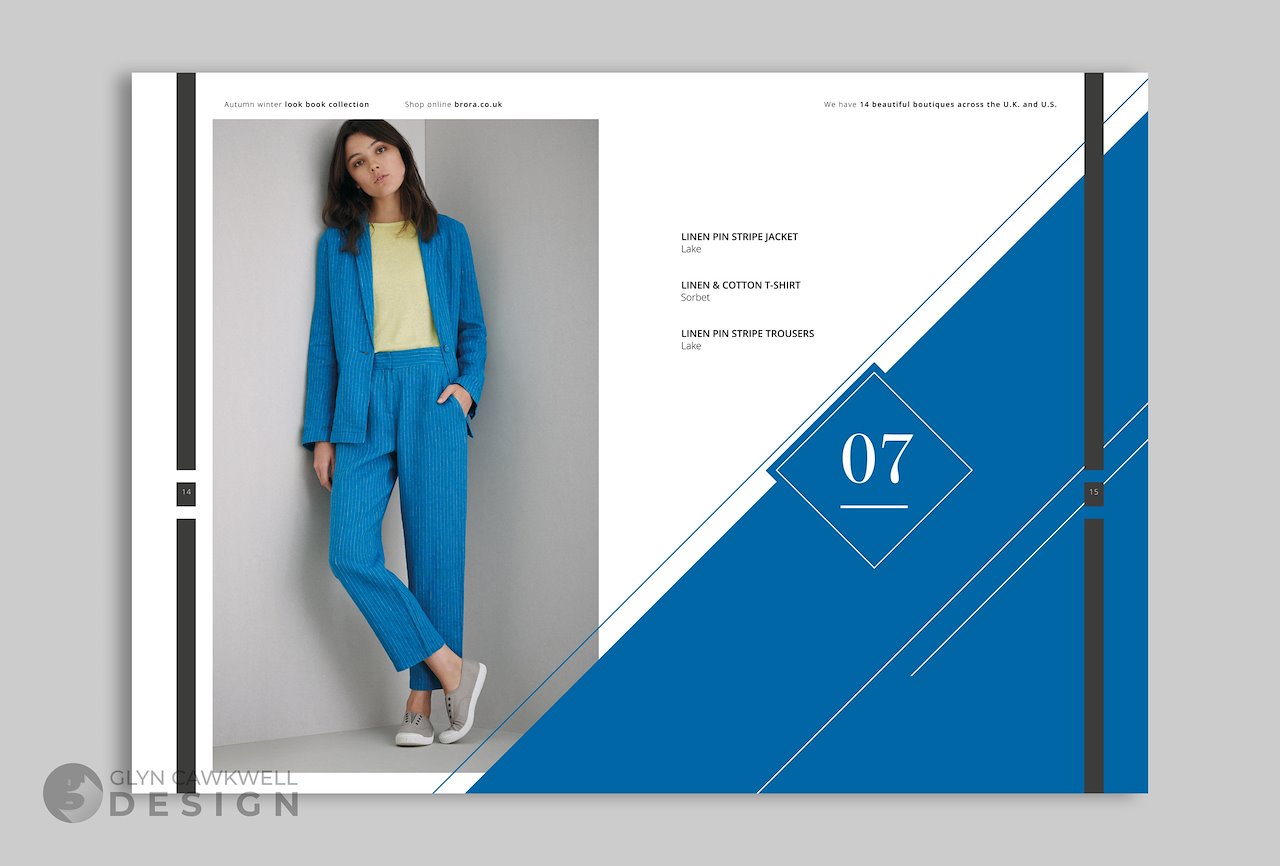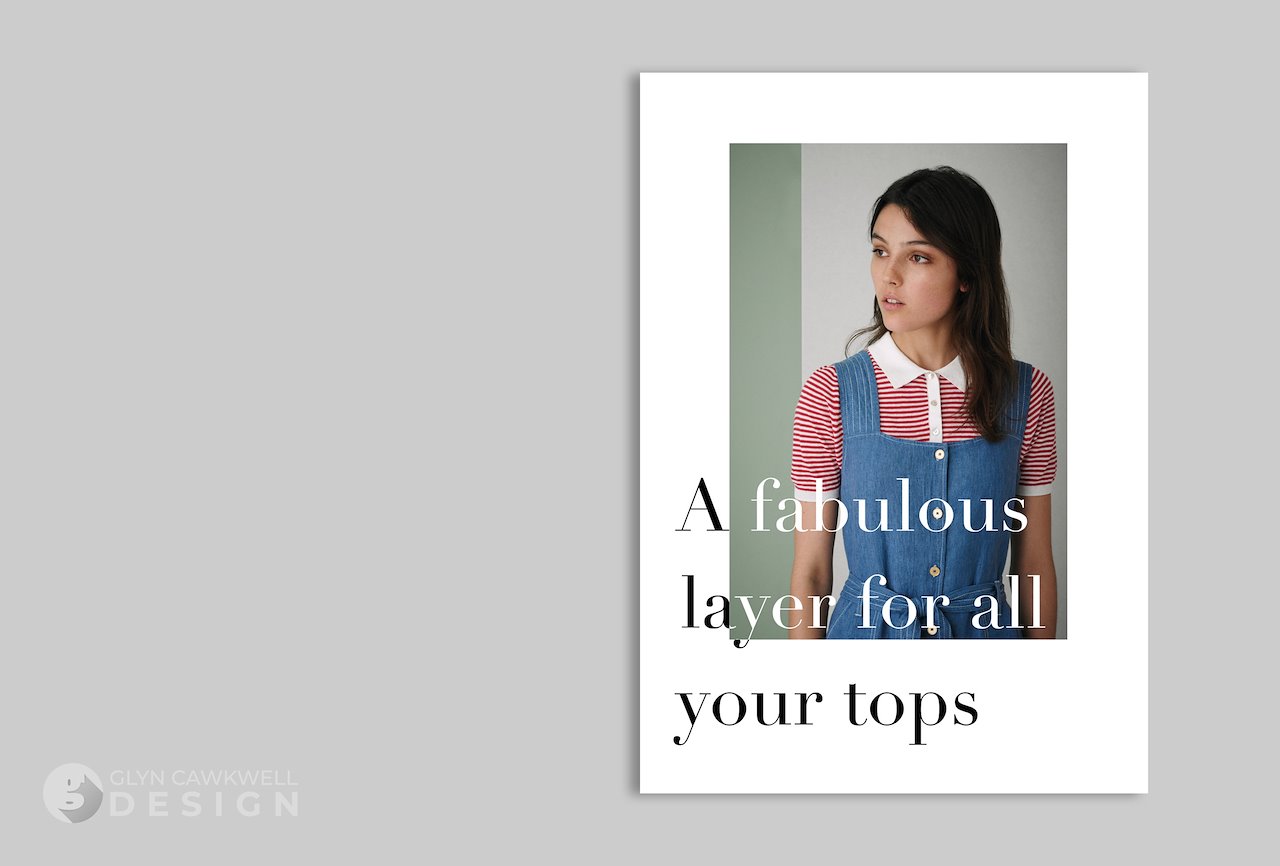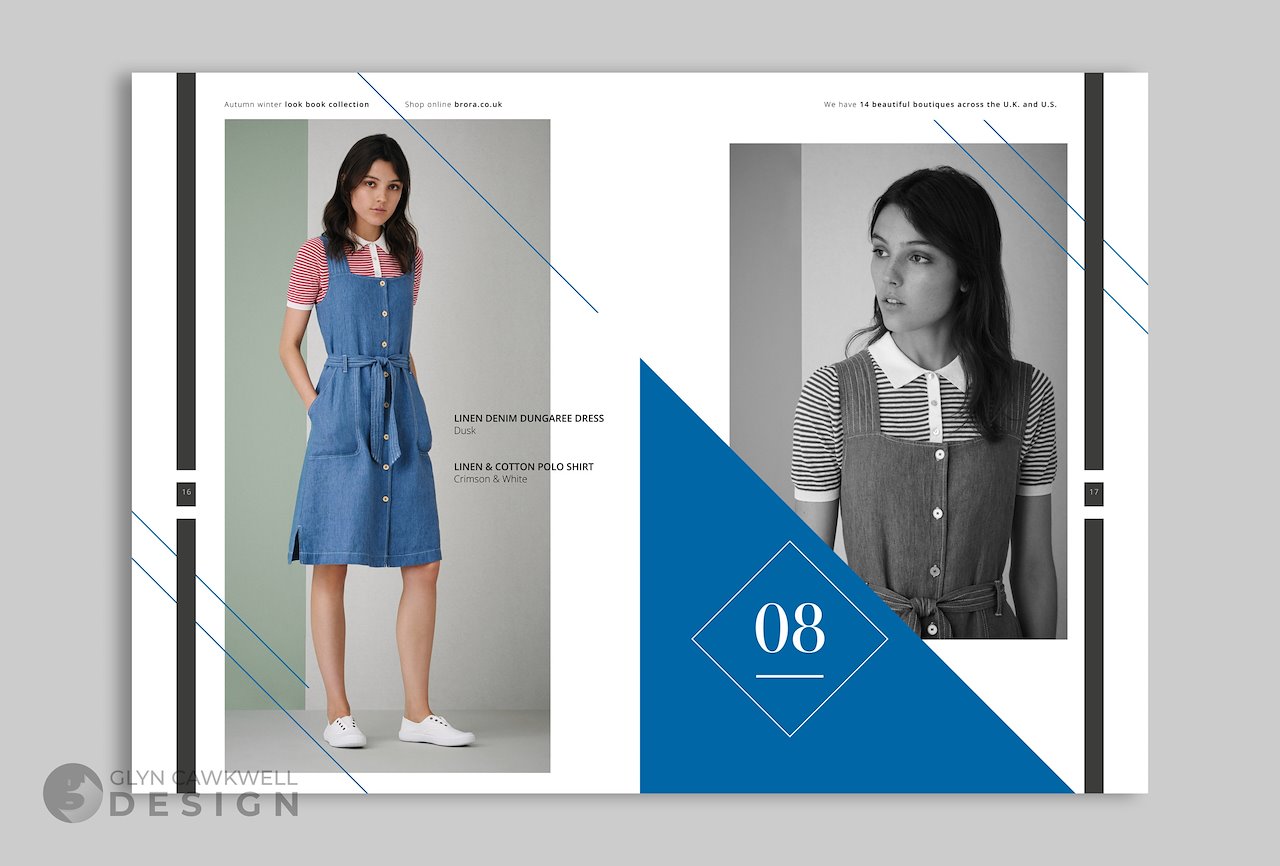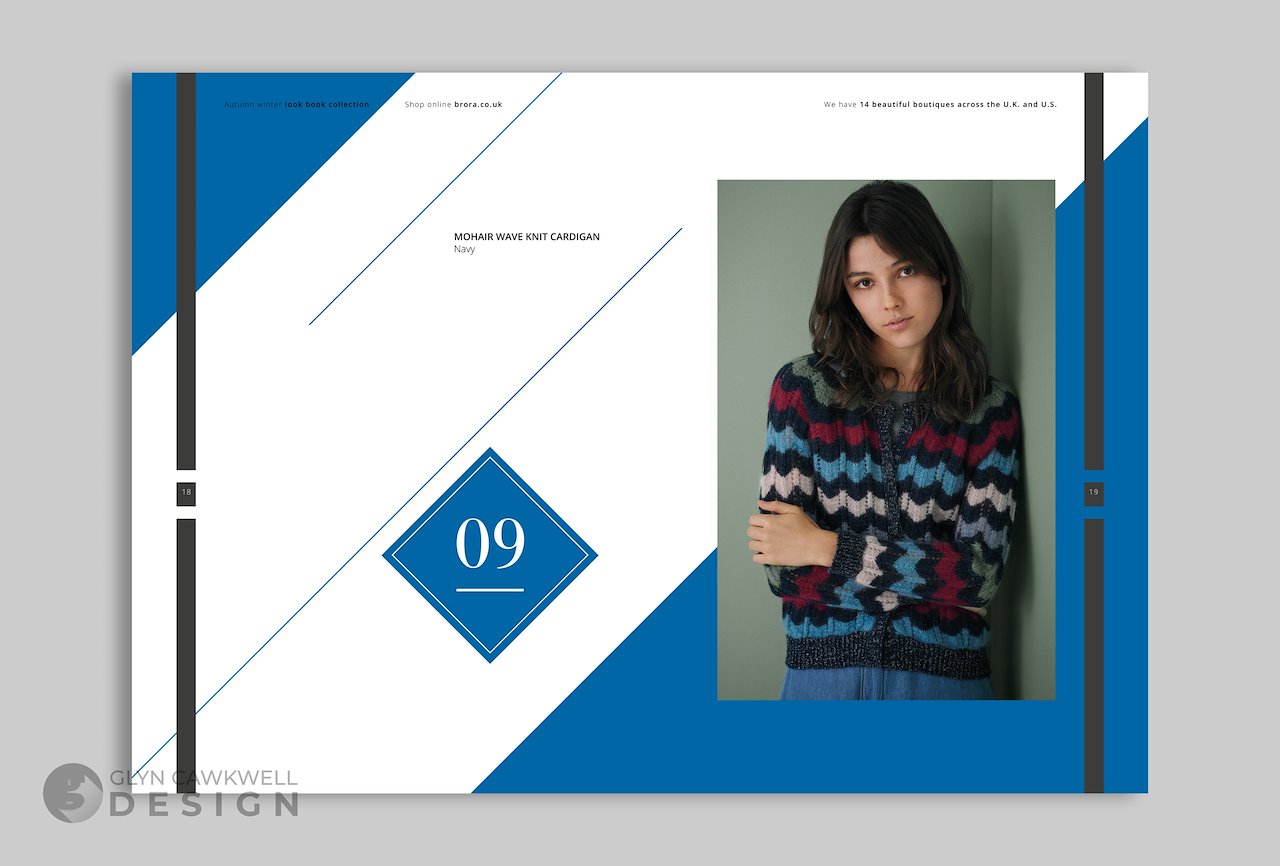 The modern look and feel to the design, using diagonal blocks of colour and stripes came about from the liberal use of stripes (in numerous guises) used throughout the collection.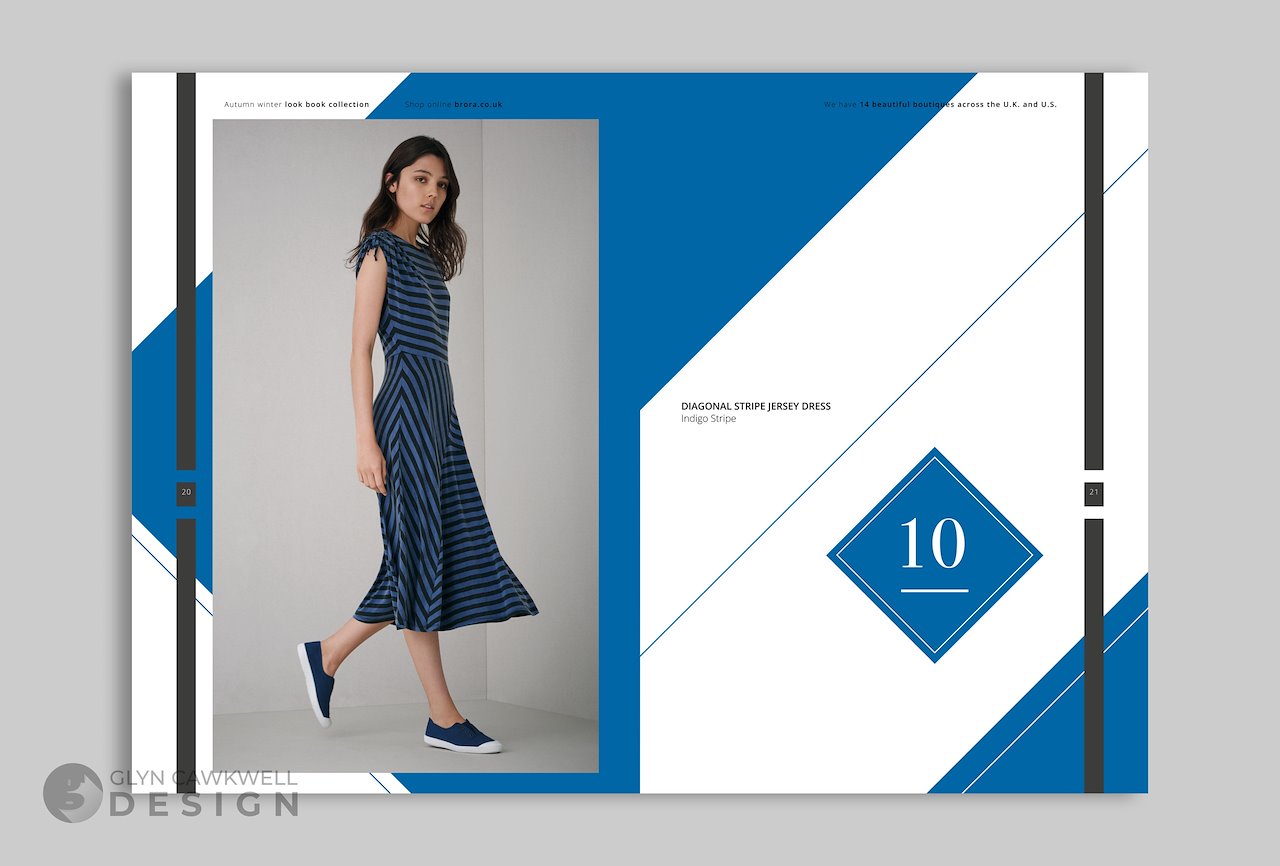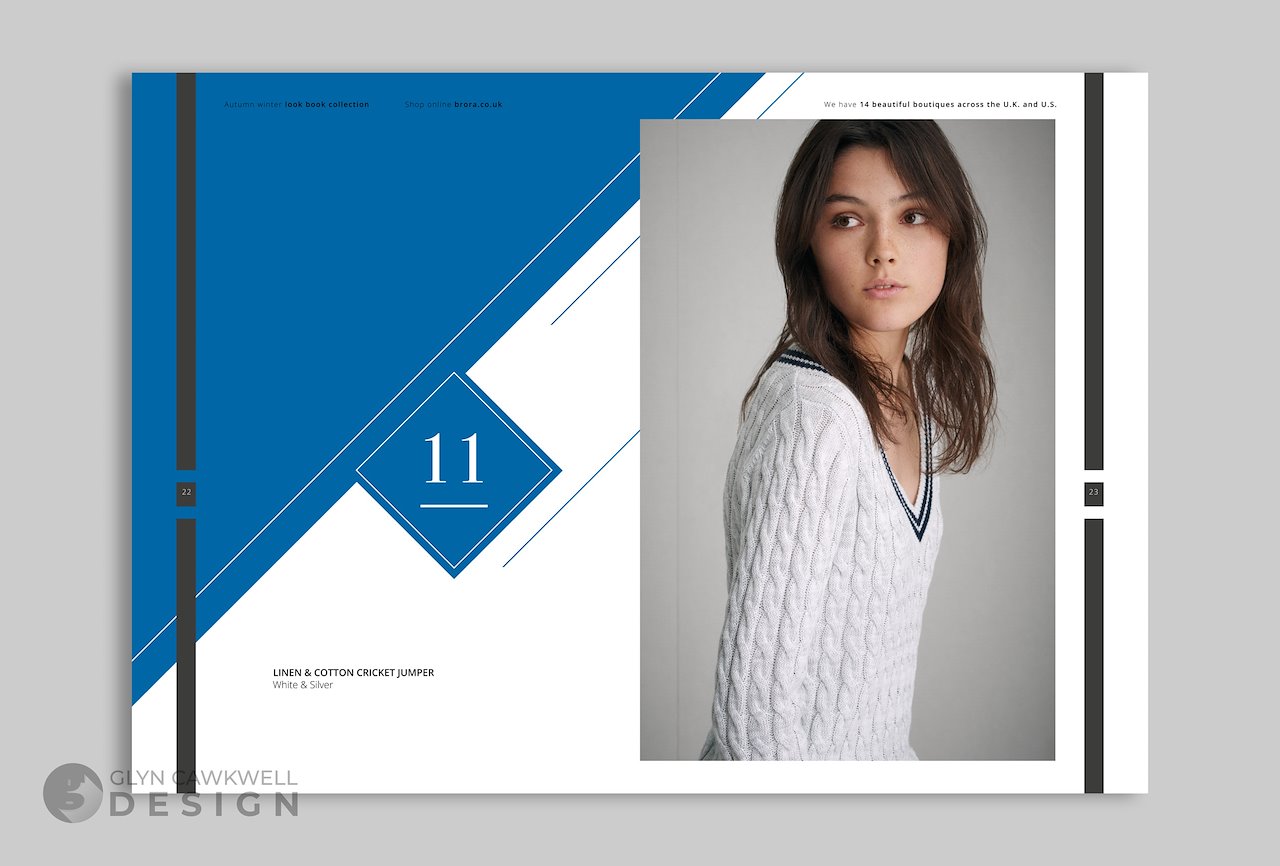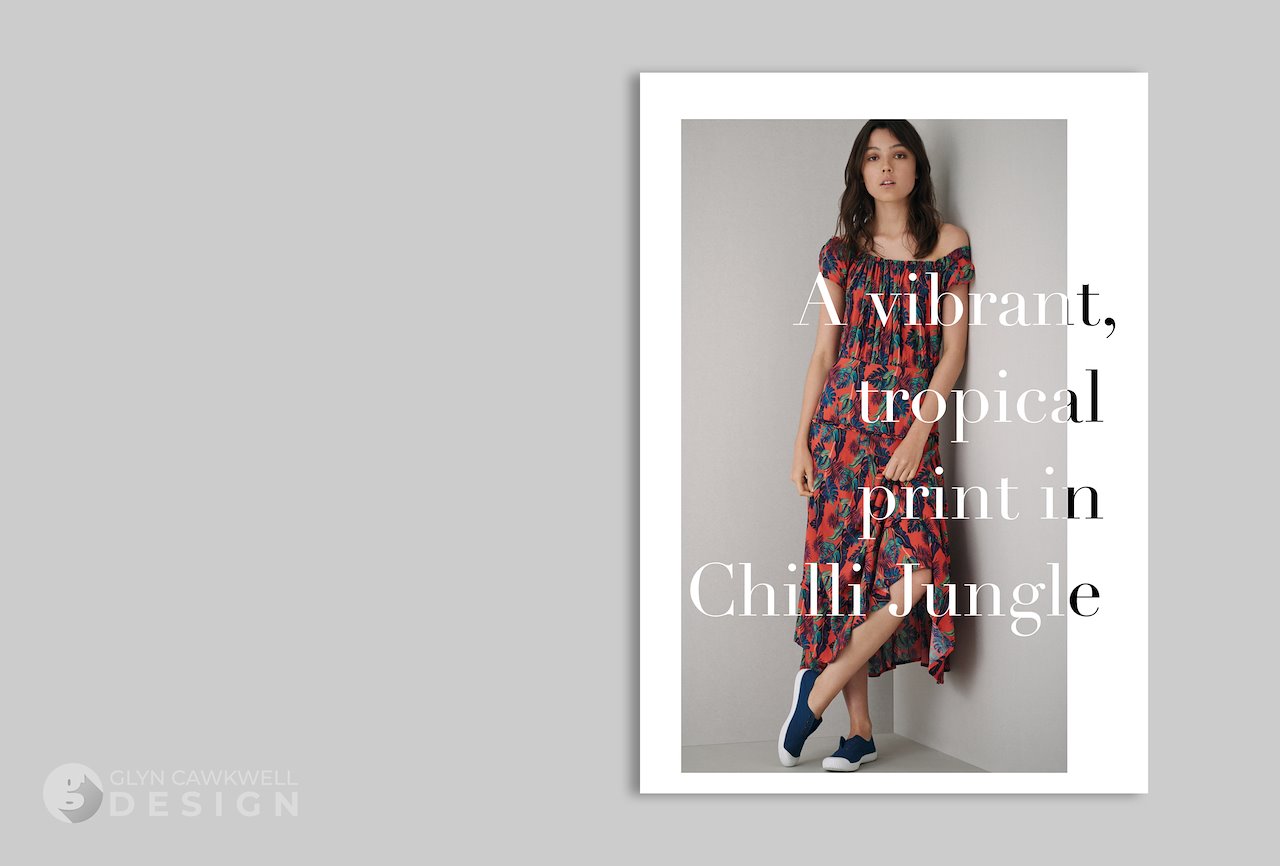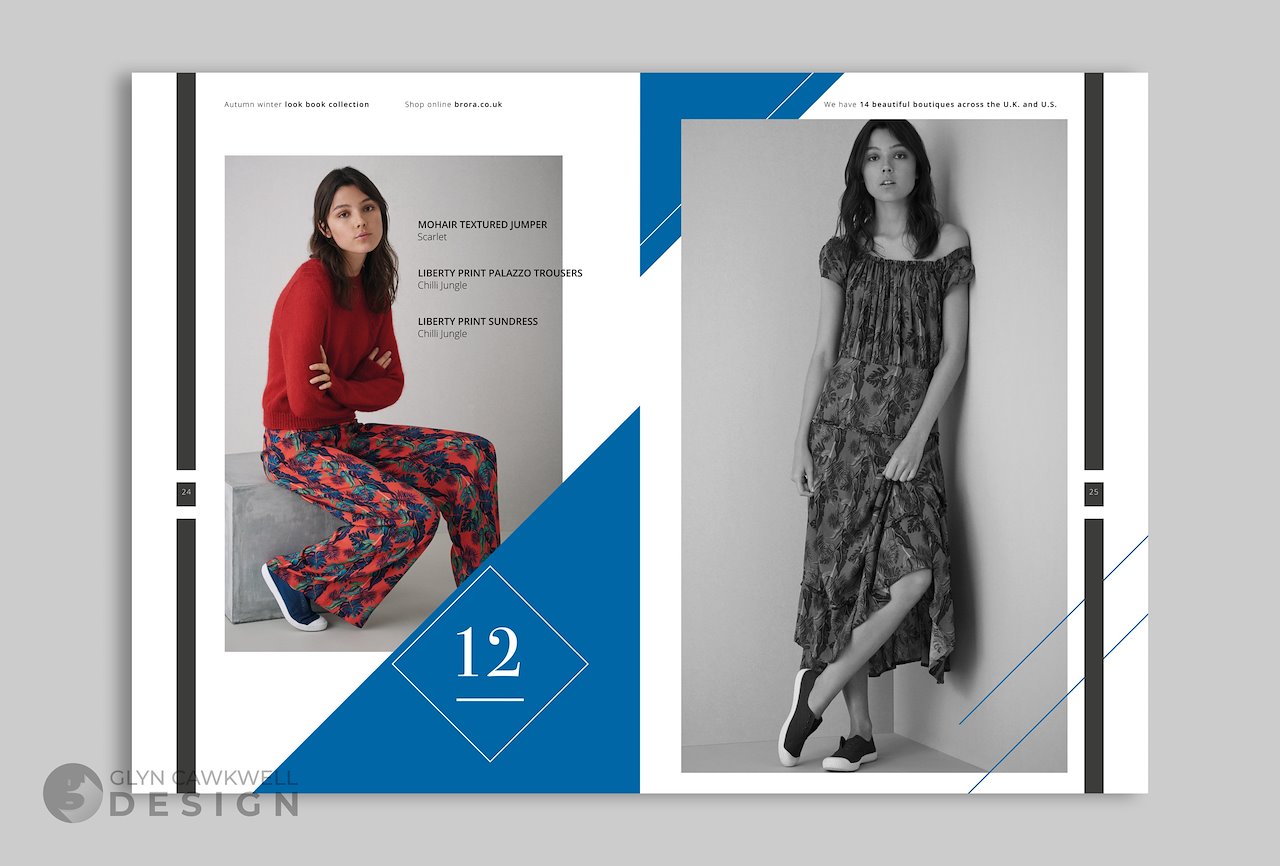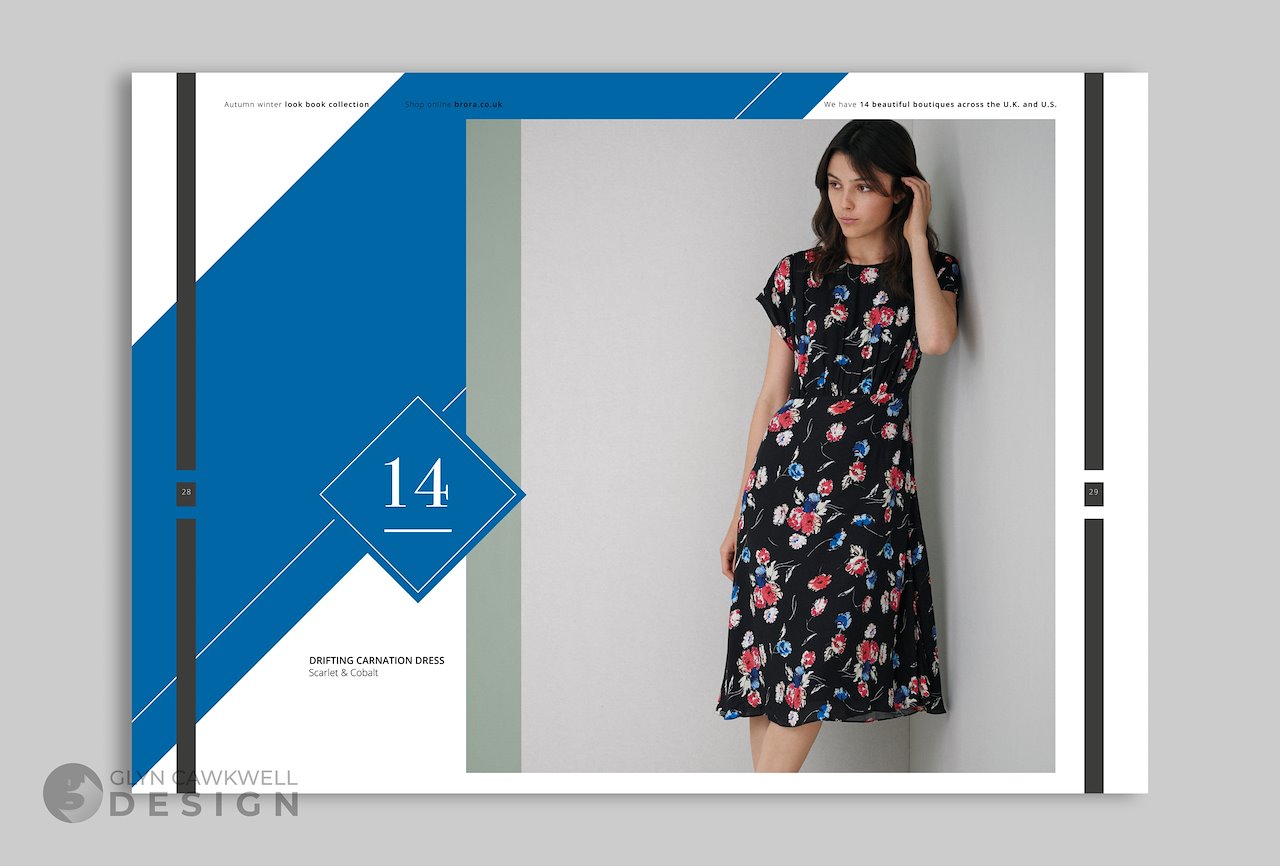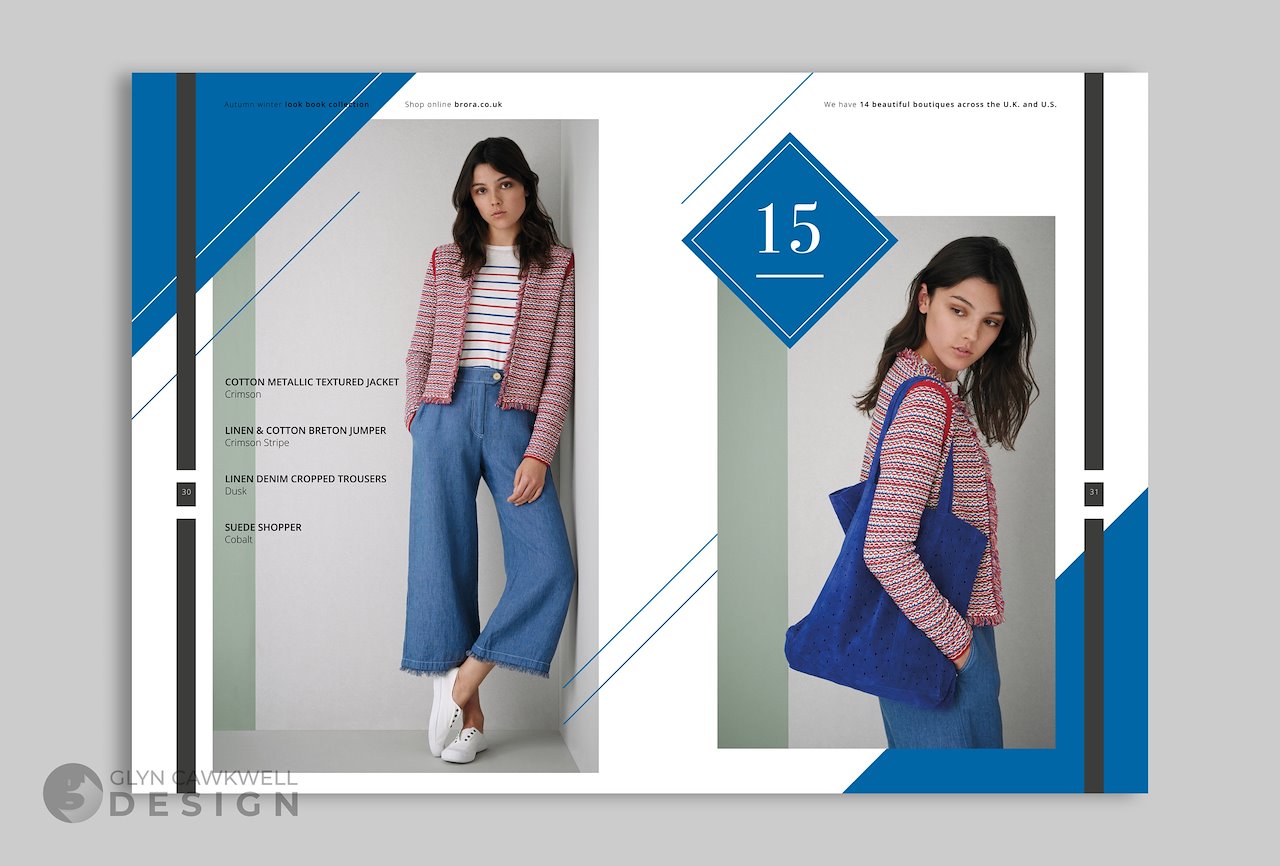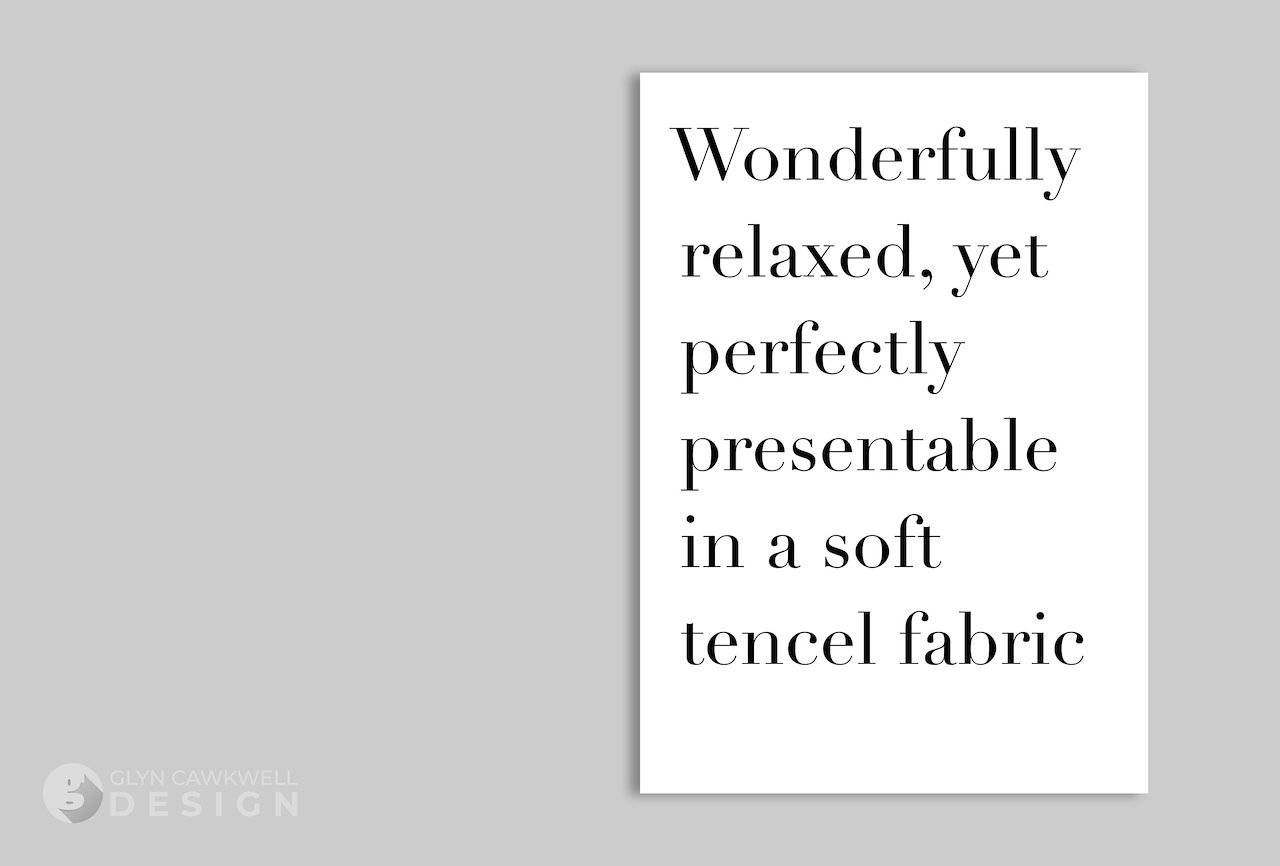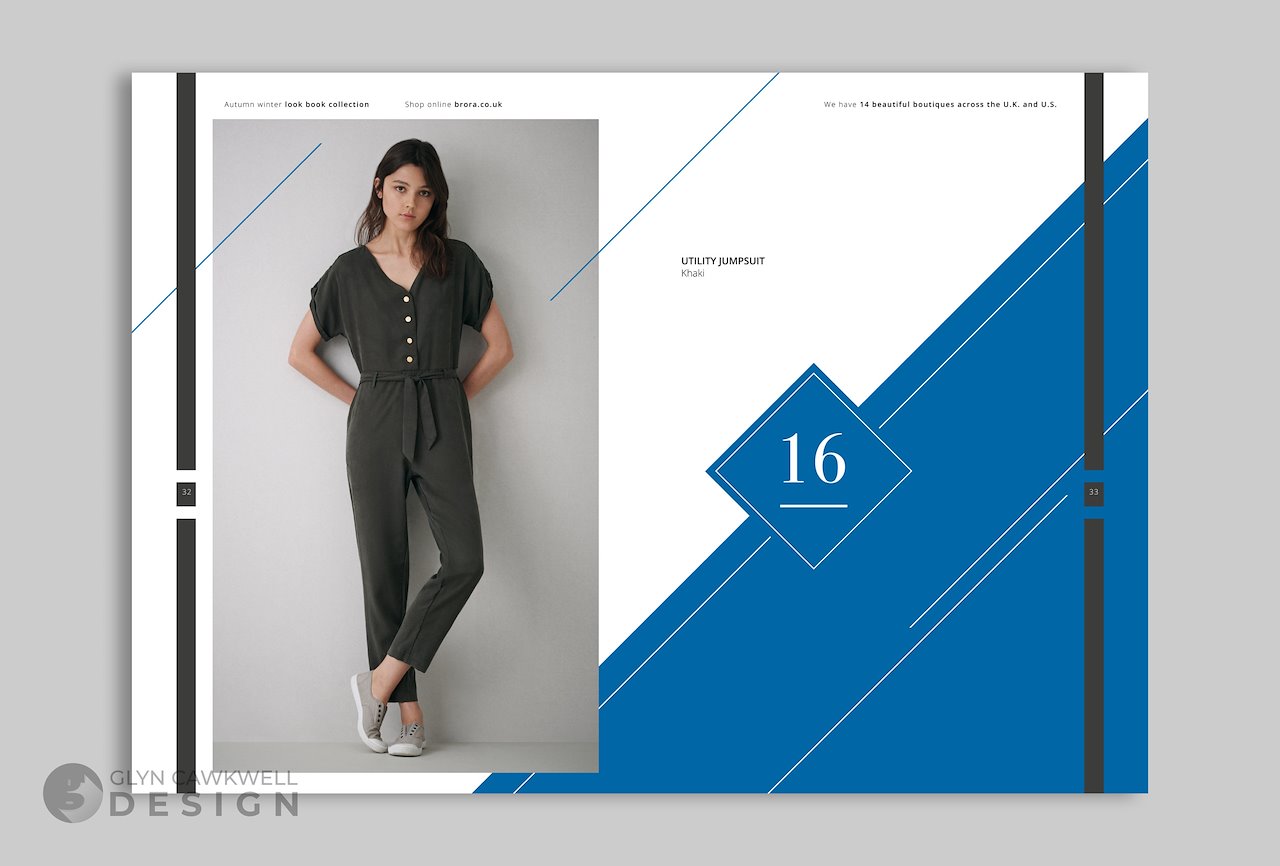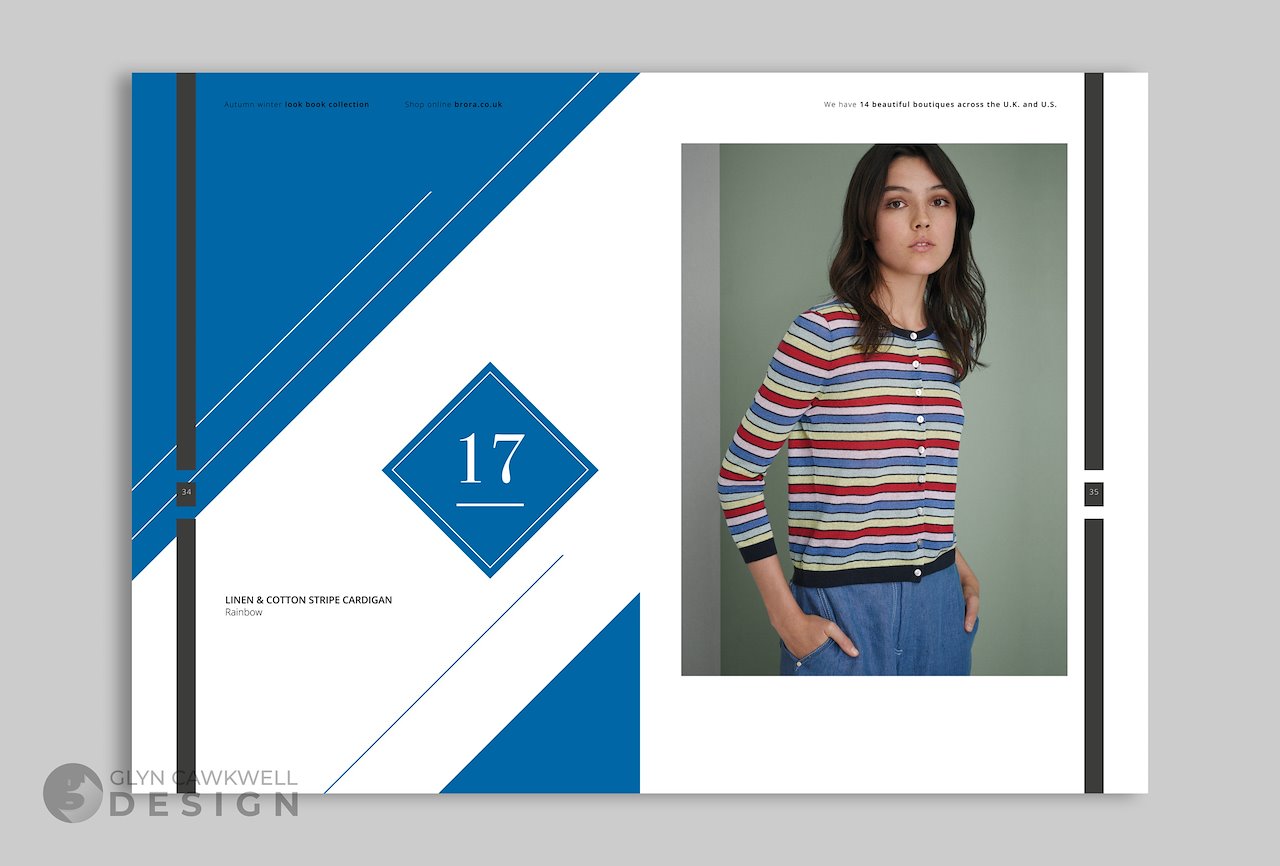 The diamond shape used for each looks number, along with the sky blue colour theme that runs throughout the brochure were carried over into the proposed boutique strut cards and collection distribution cards.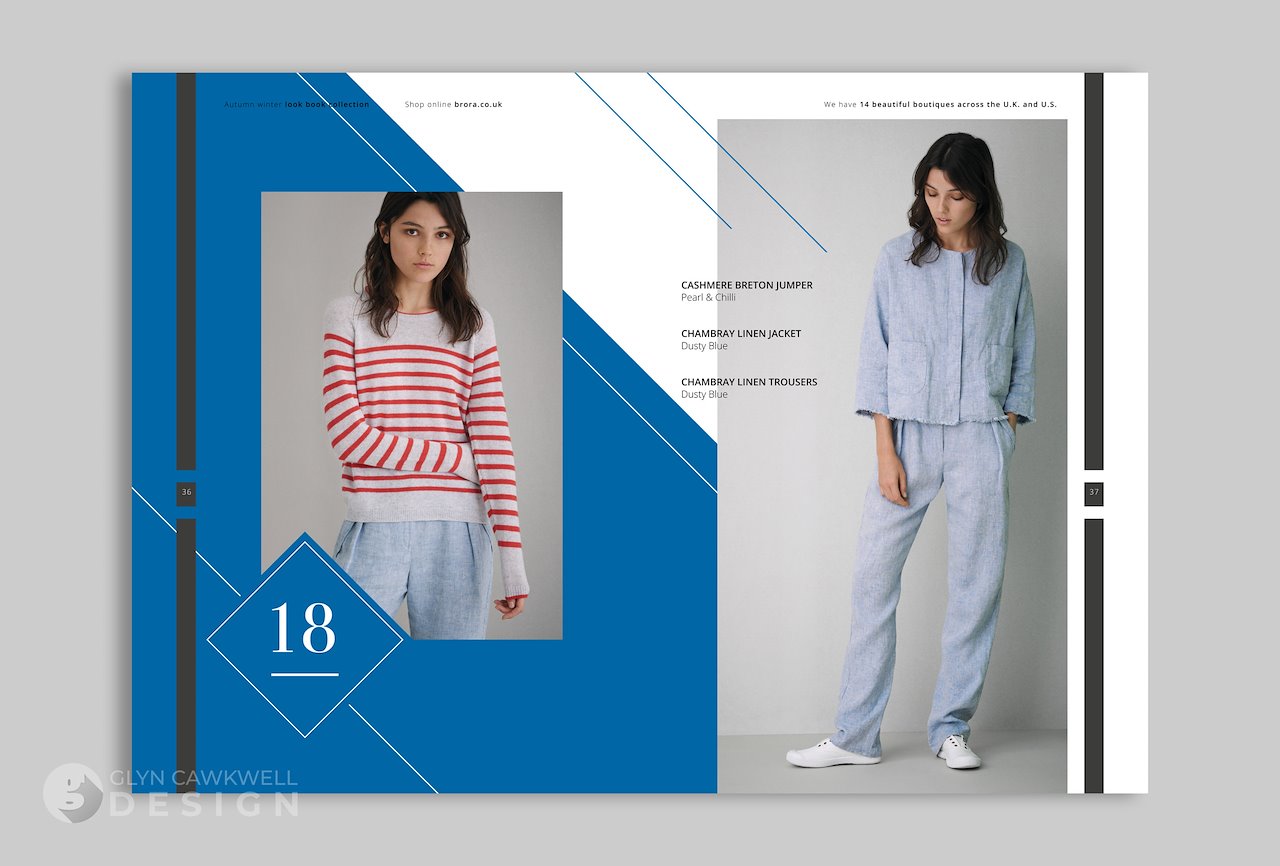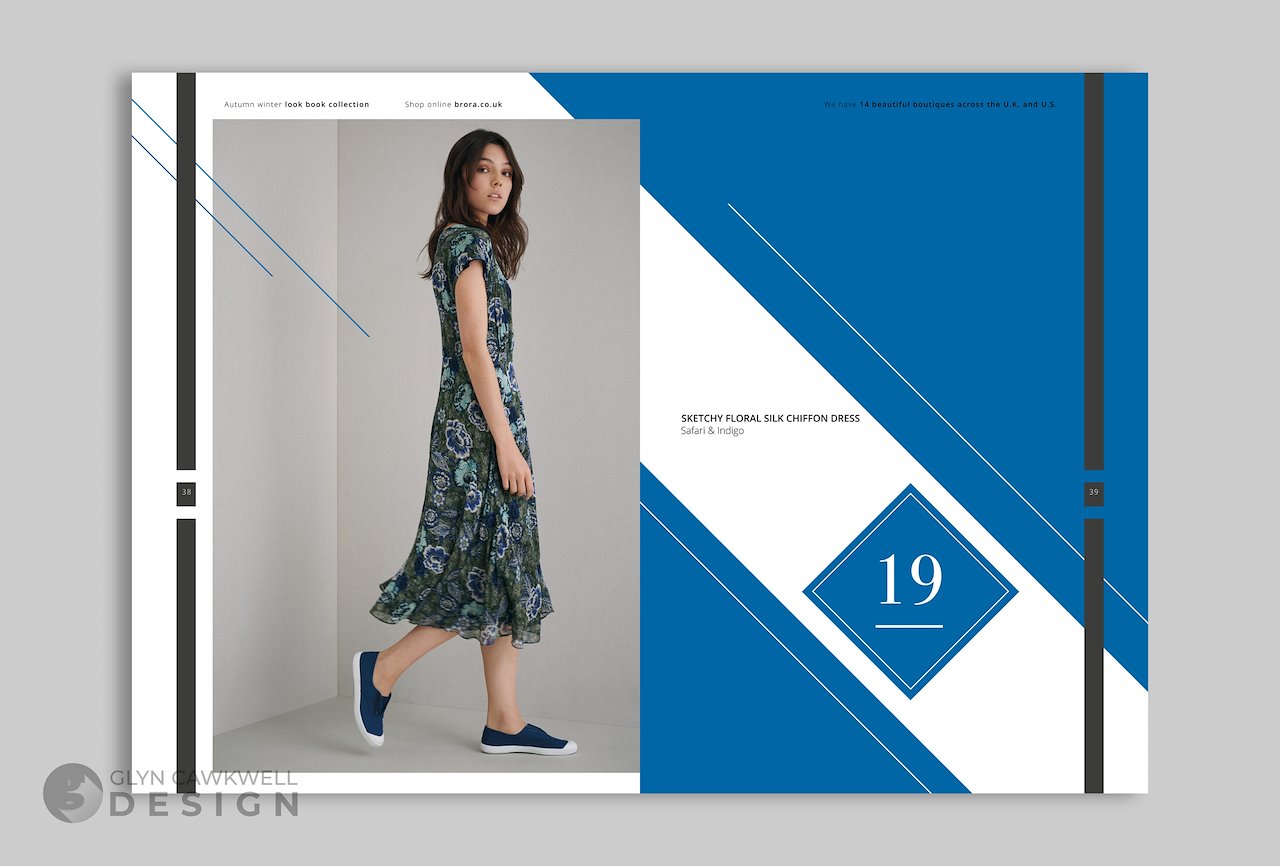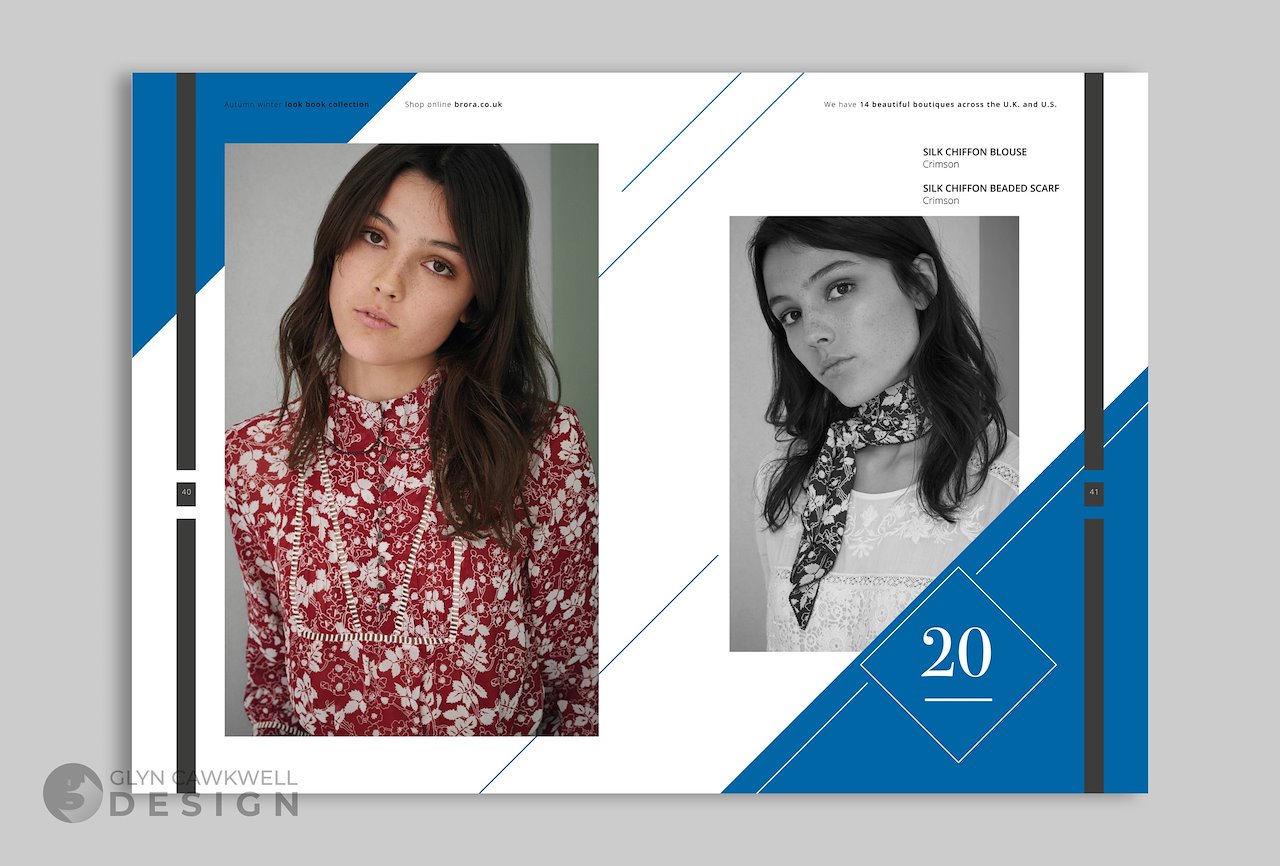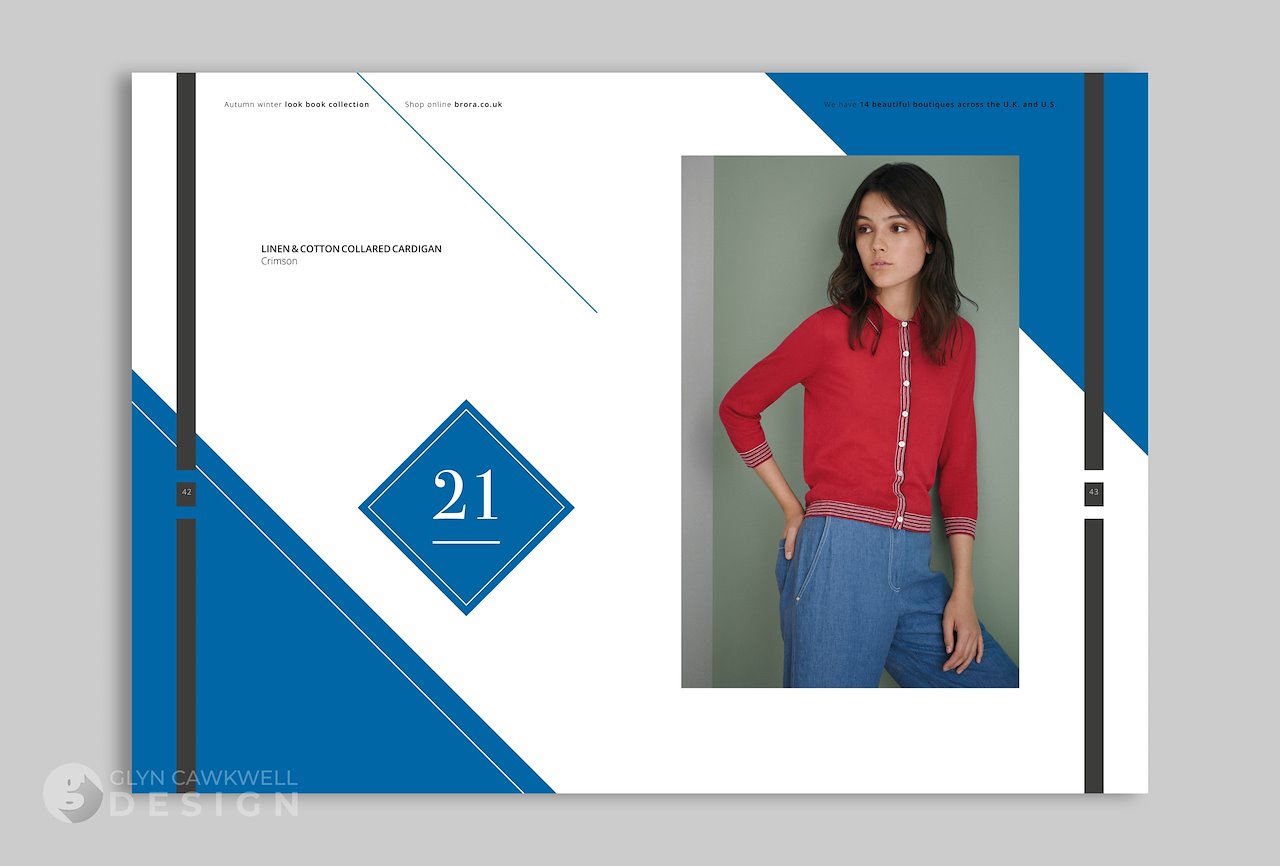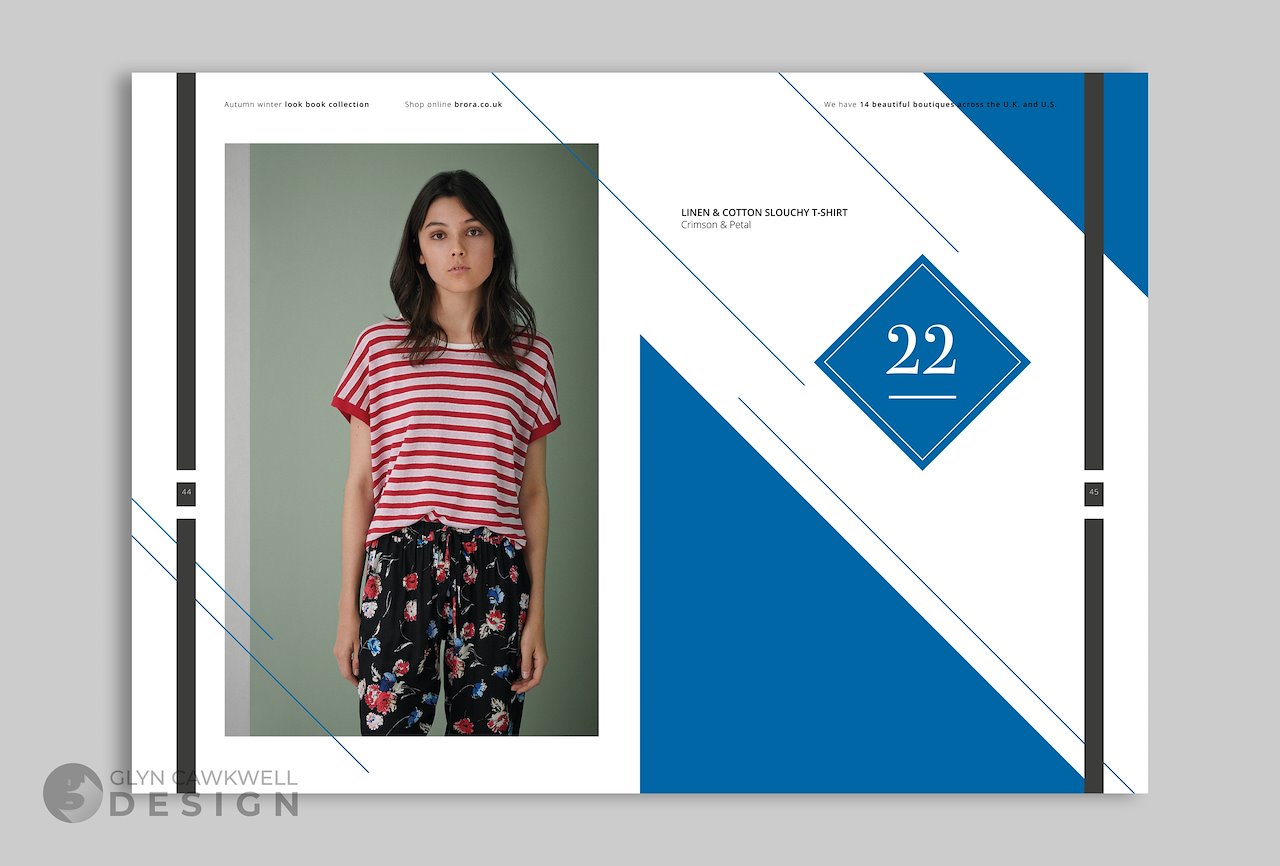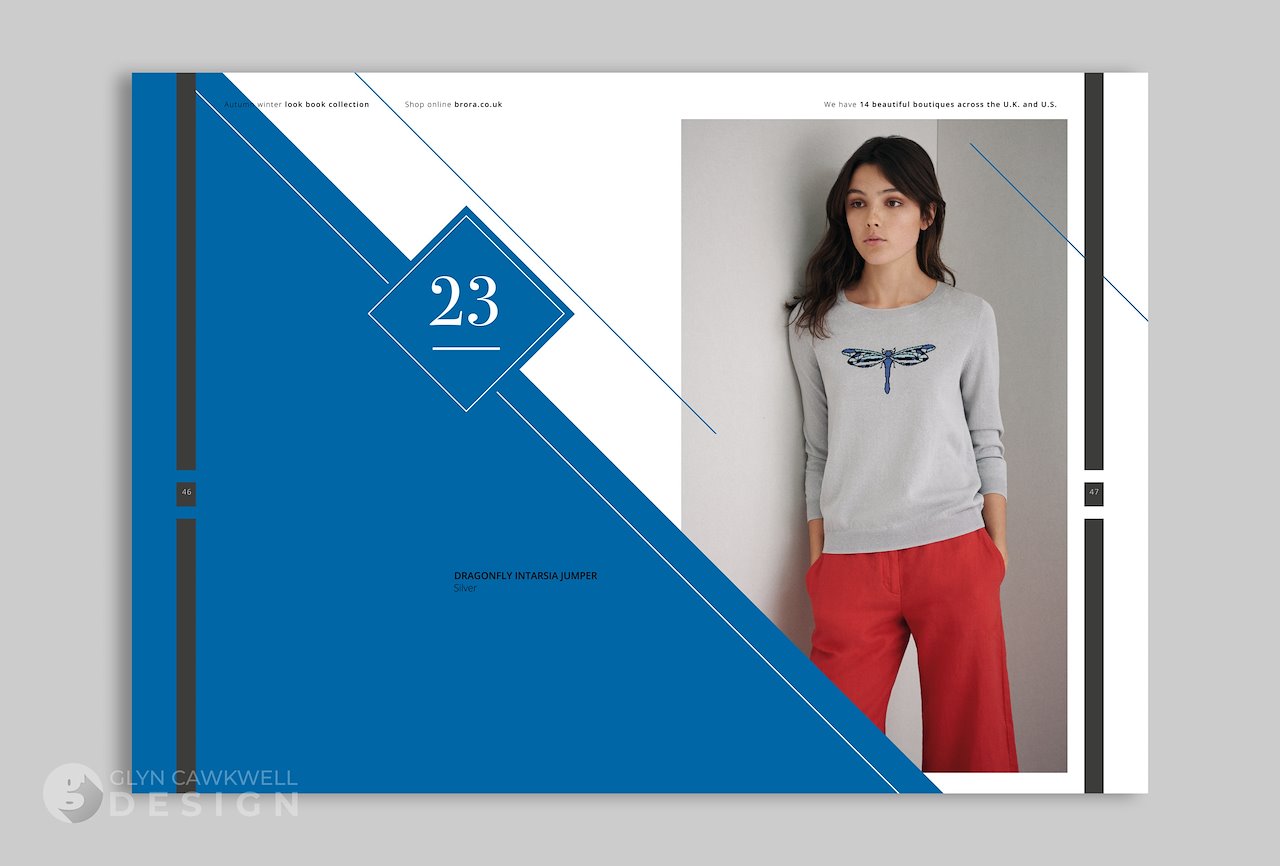 Even though this concept has been designed as a look book (primarily for press) I wanted to incorporate as much brand awareness material as possible; social media, website, boutiques locations, so as to emphasise the credibility of the brand.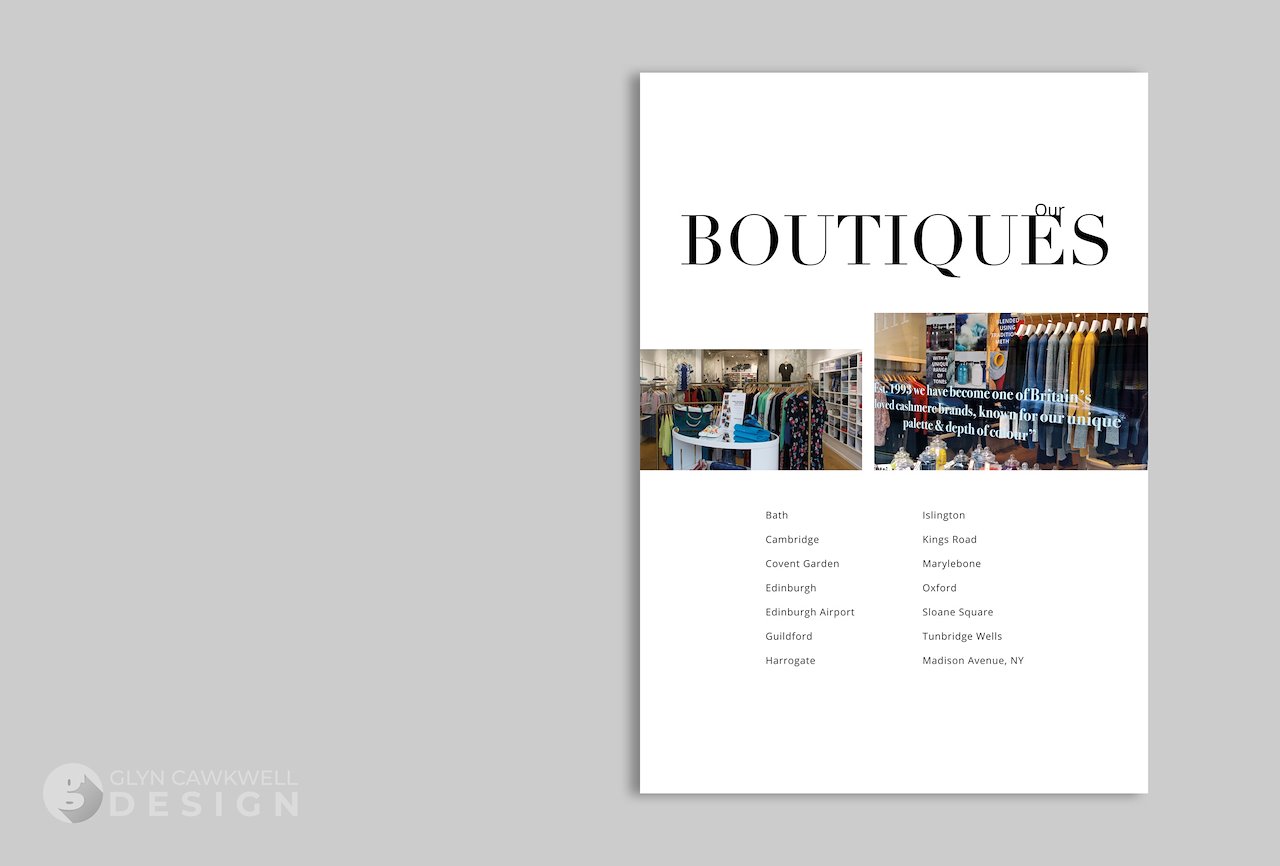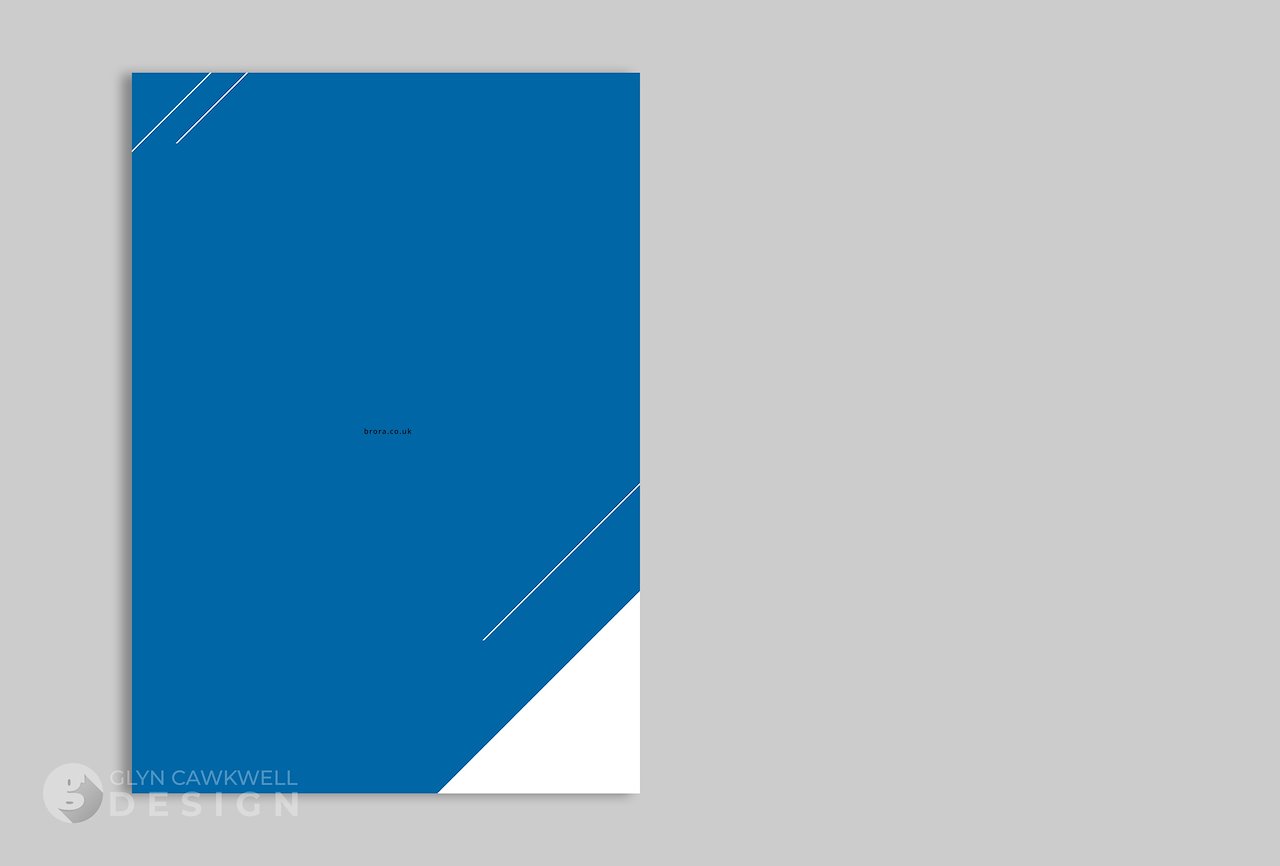 The printing of the look book concept was handled by CPi print; the 4pp cover was printed on 350gsm Edixion, the 48pp text was printed on premium 200gsm wood free silk, with the 7pp tip ins printed on 150gsm Cromatico. Once printed the pages were trimmed, folded, tip ins added and perfect bound for a high-end, luxurious finish.