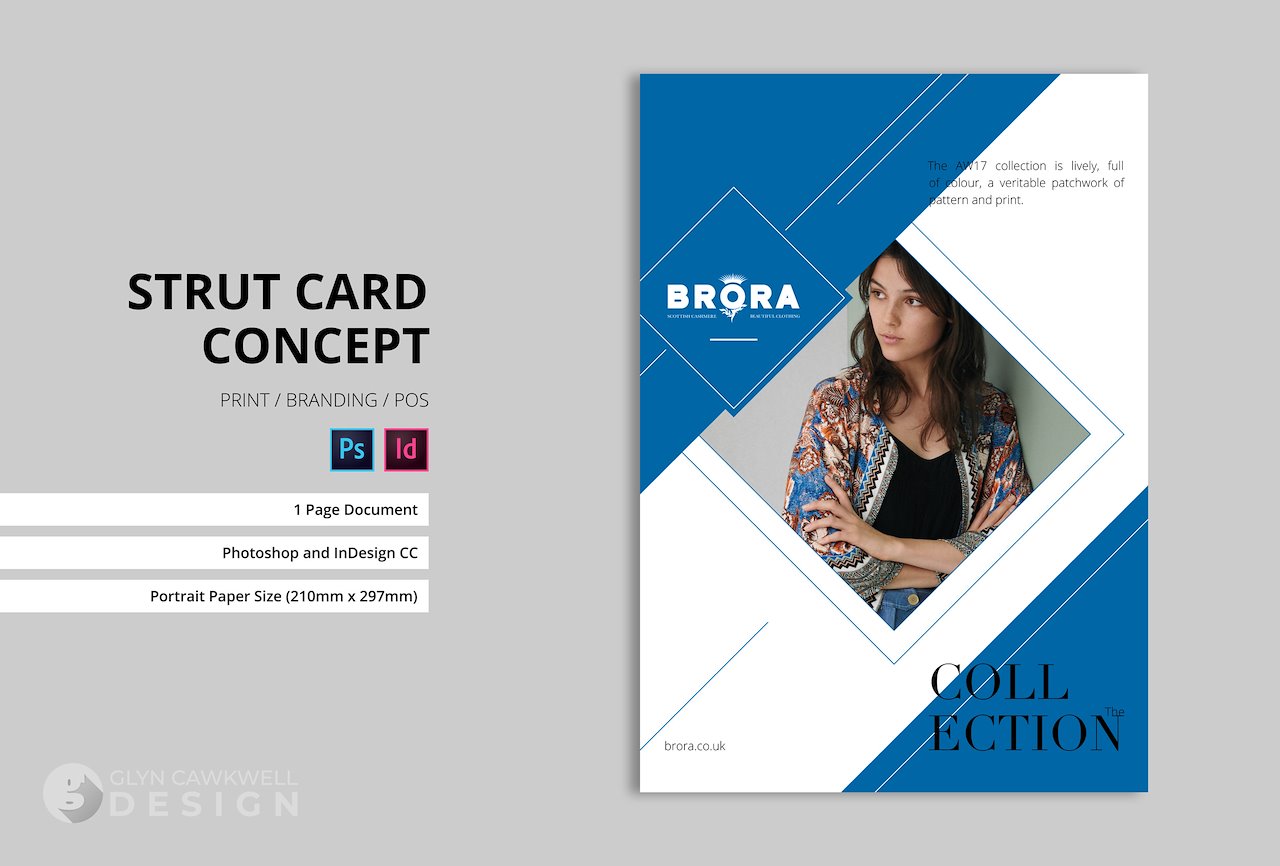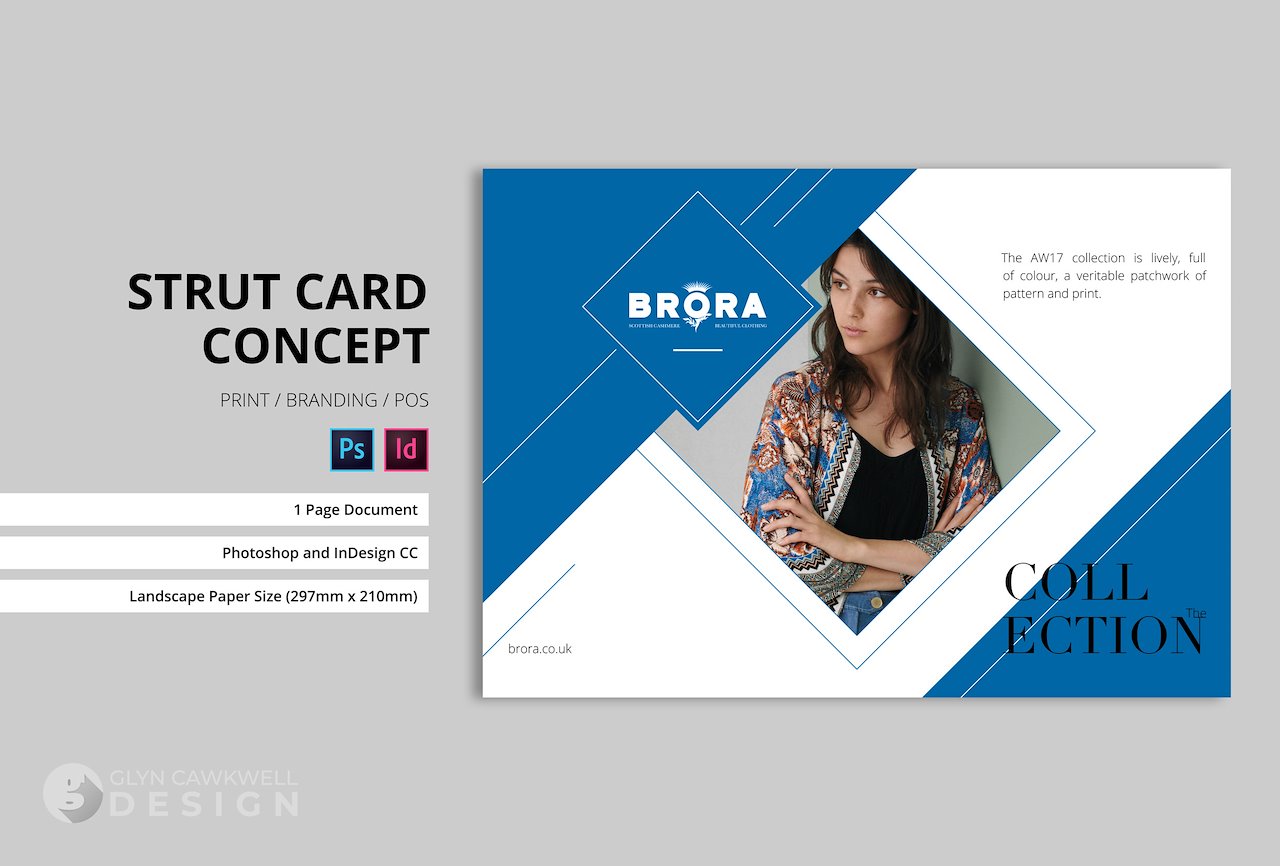 The strut card was designed as a PoS piece to be merchandised in store to draw attention to the collection.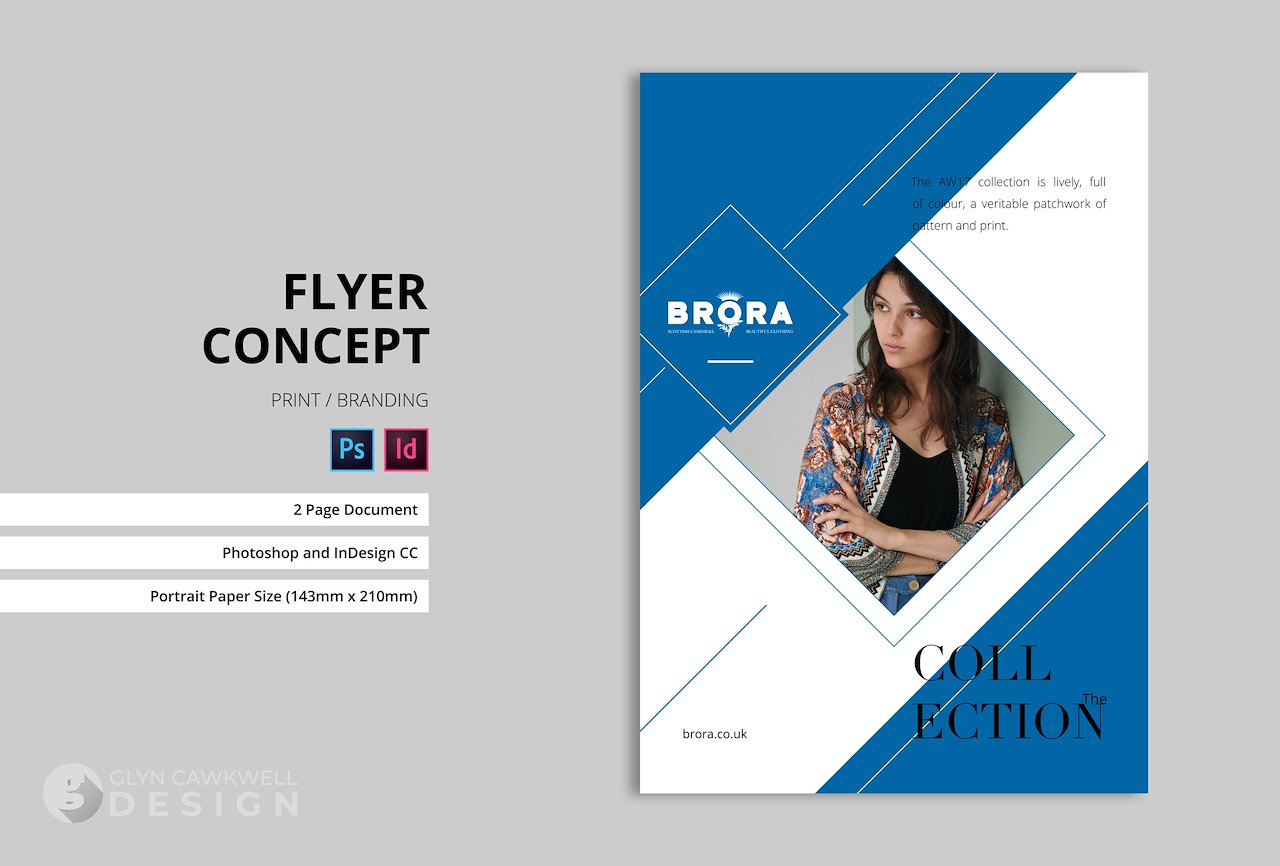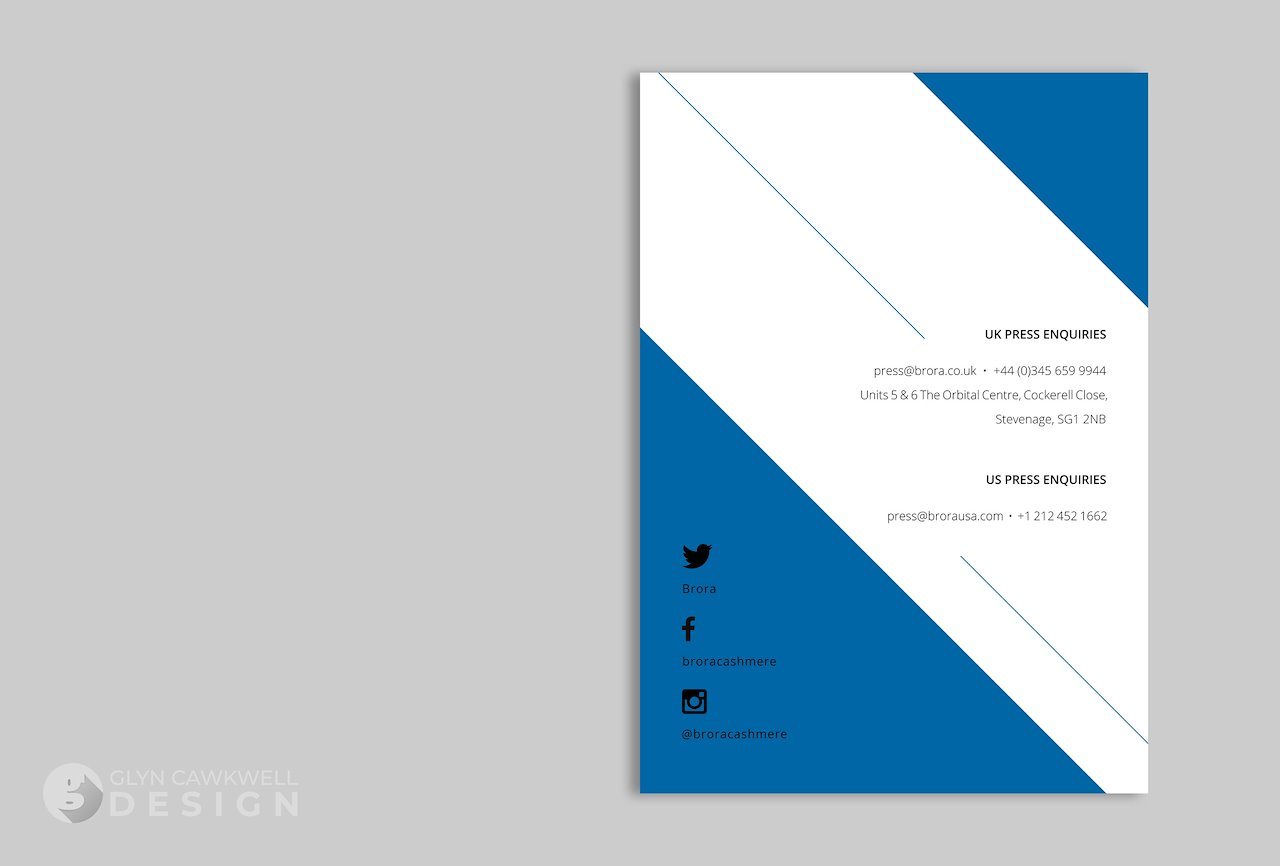 The flyer could be used as a means to improve brand awareness; distributed during fashion events, throughout the stores or even included as a supplement in national newspapers such as The Times, Telegraph or Guardian.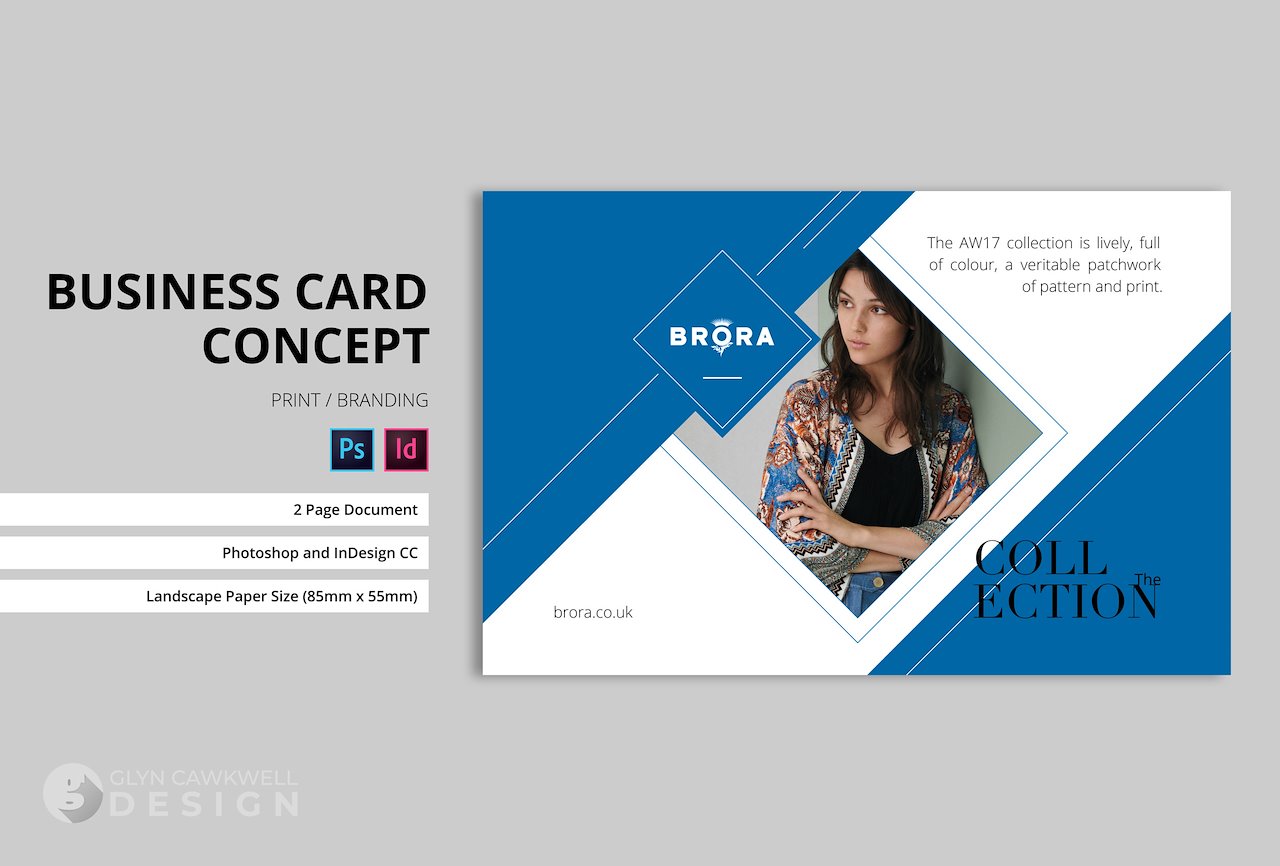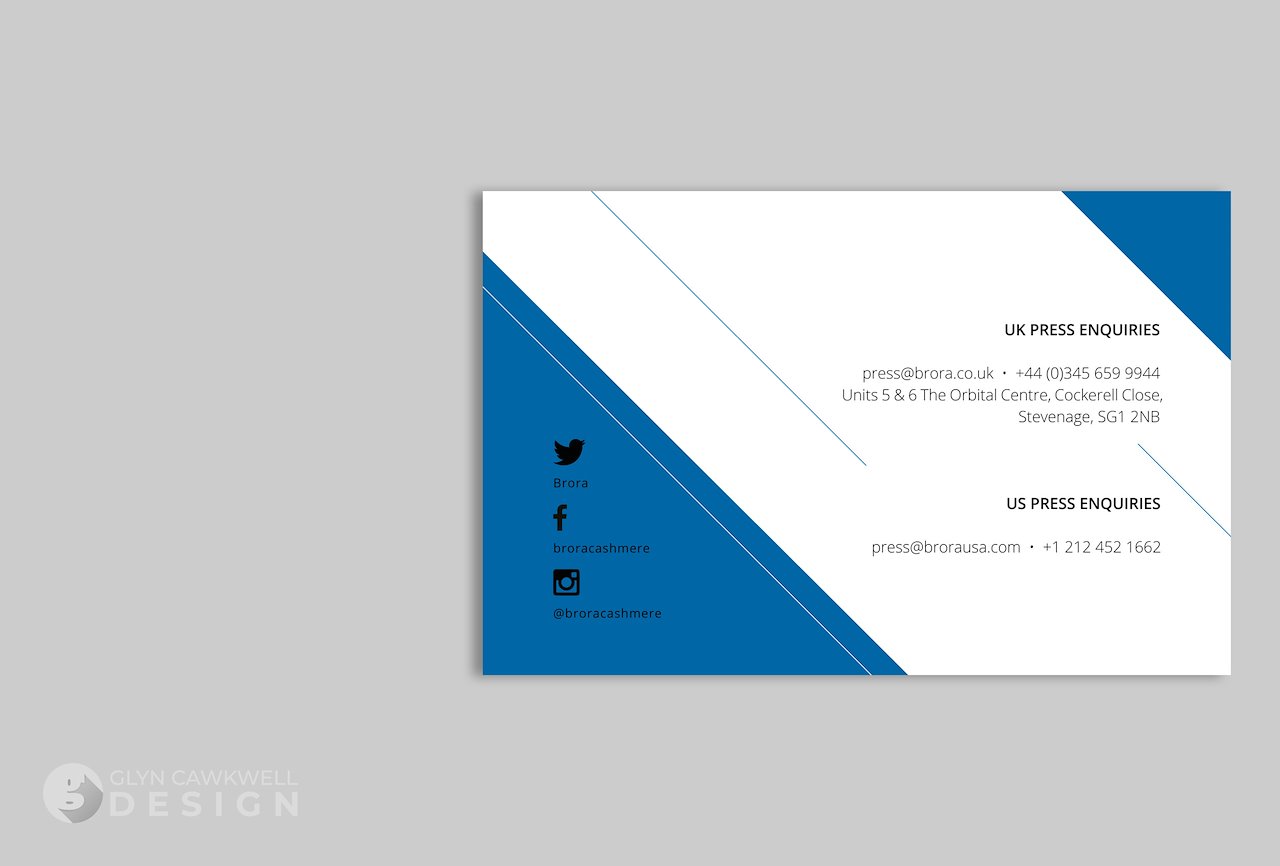 The business card concept was again born out of the needs of a business to increase brand awareness and exposure; they can be handed out at functions or in store, events, inserted in customer parcels.
The printing of the PoS strut cards, flyer and business cards was handled by Toppers print. The strut cards were printed on to 250gsm uncharted and then mounted on 3mm Foamex. The flyer was printed on to 250gsm uncoated, and the business cards were printed on to 350gsm uncoated. All PoS was then trimmed to size.