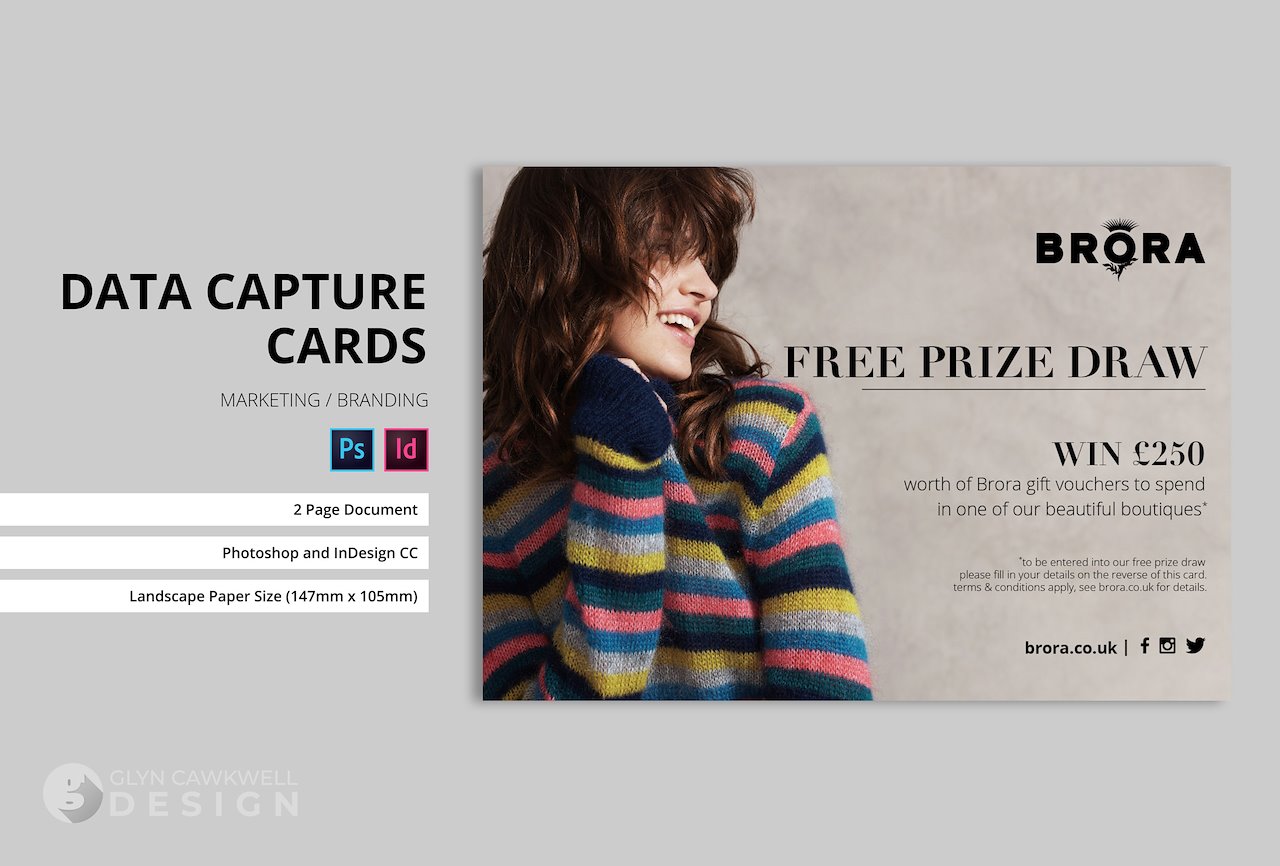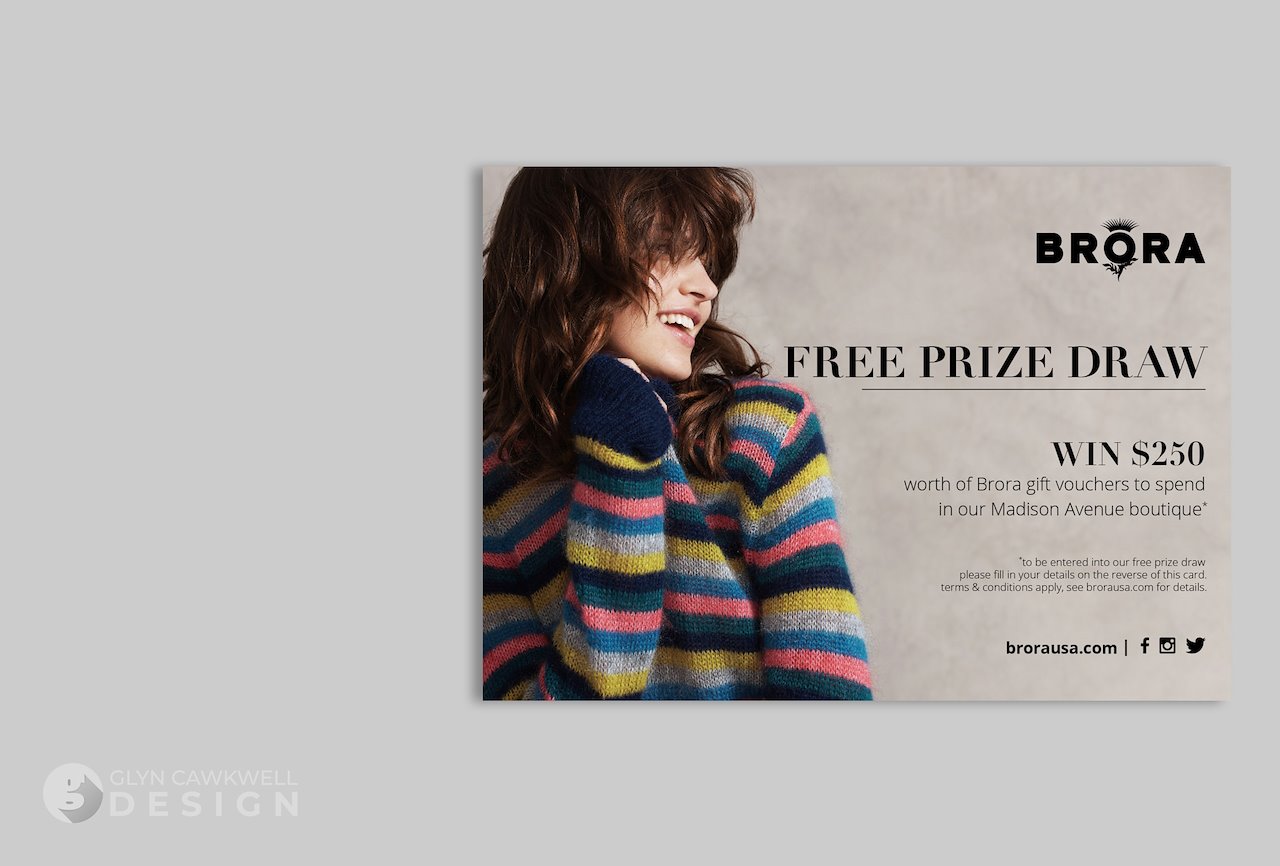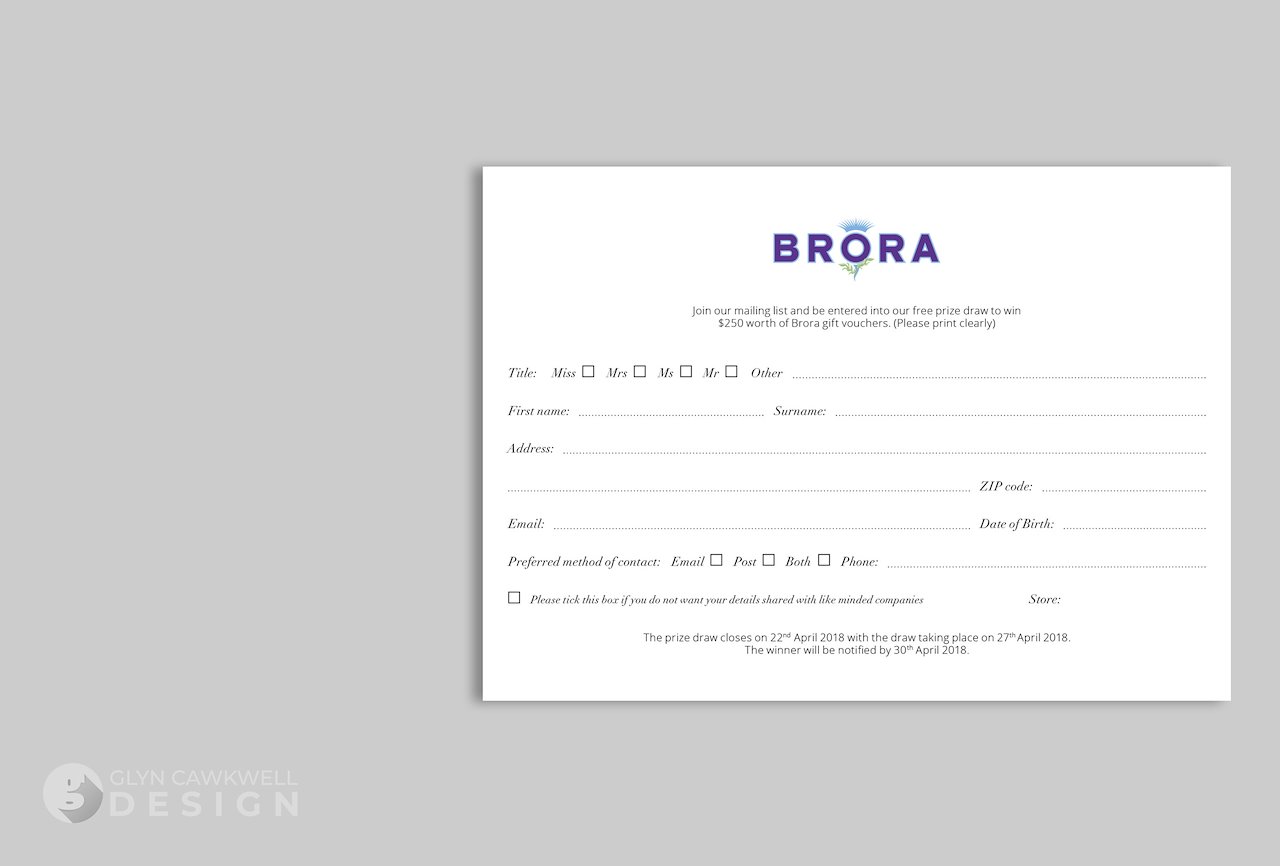 The data capture cards were created and distributed to boutiques nationwide. The stores handed these out to new customers who could then fill in their data if they chose, so that Brora could then target emails and other marketing collateral to them depending on what they purchased in-store.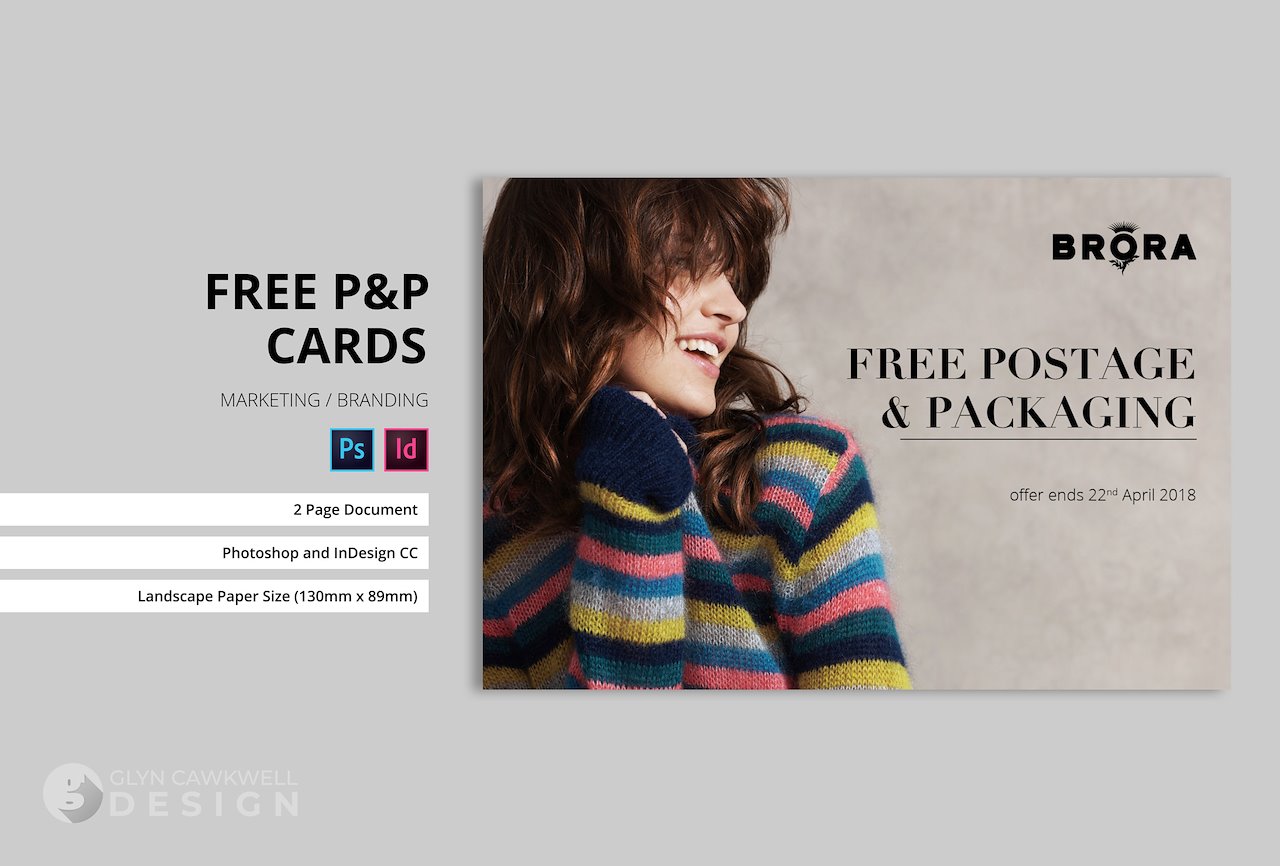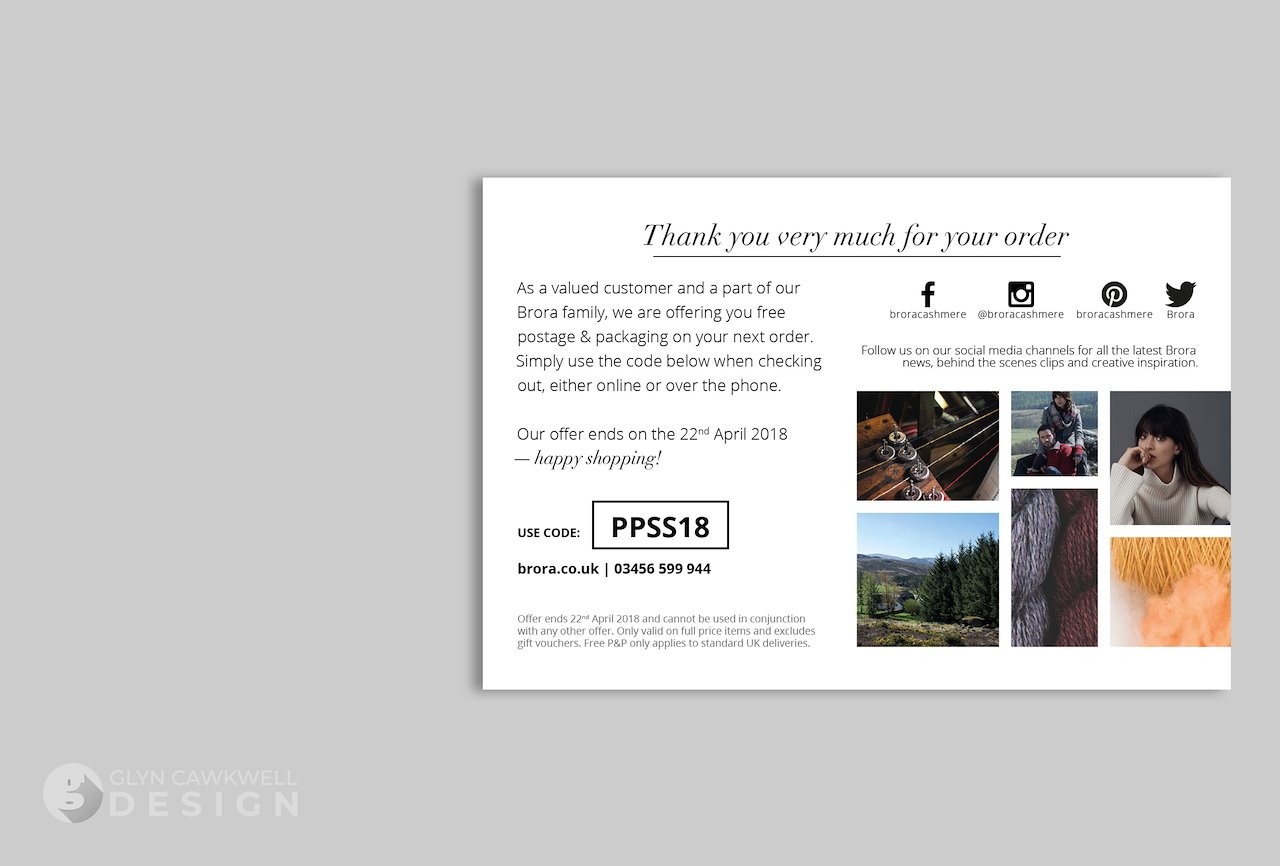 The free postage & packaging cards were situated inside all of Brora's parcels that went out from the warehouse as a little reminder, and thank you, to customers to follow Brora's social media channels for the latest happenings.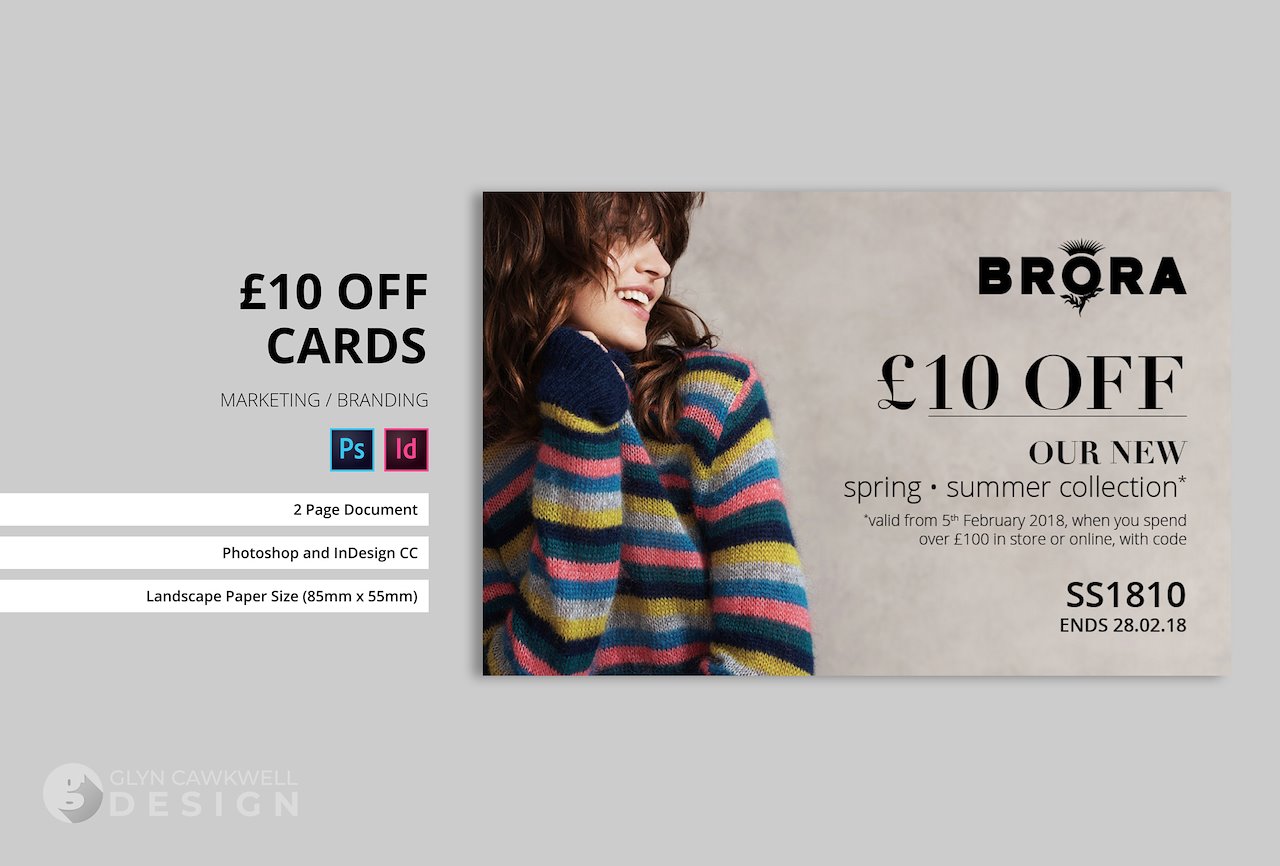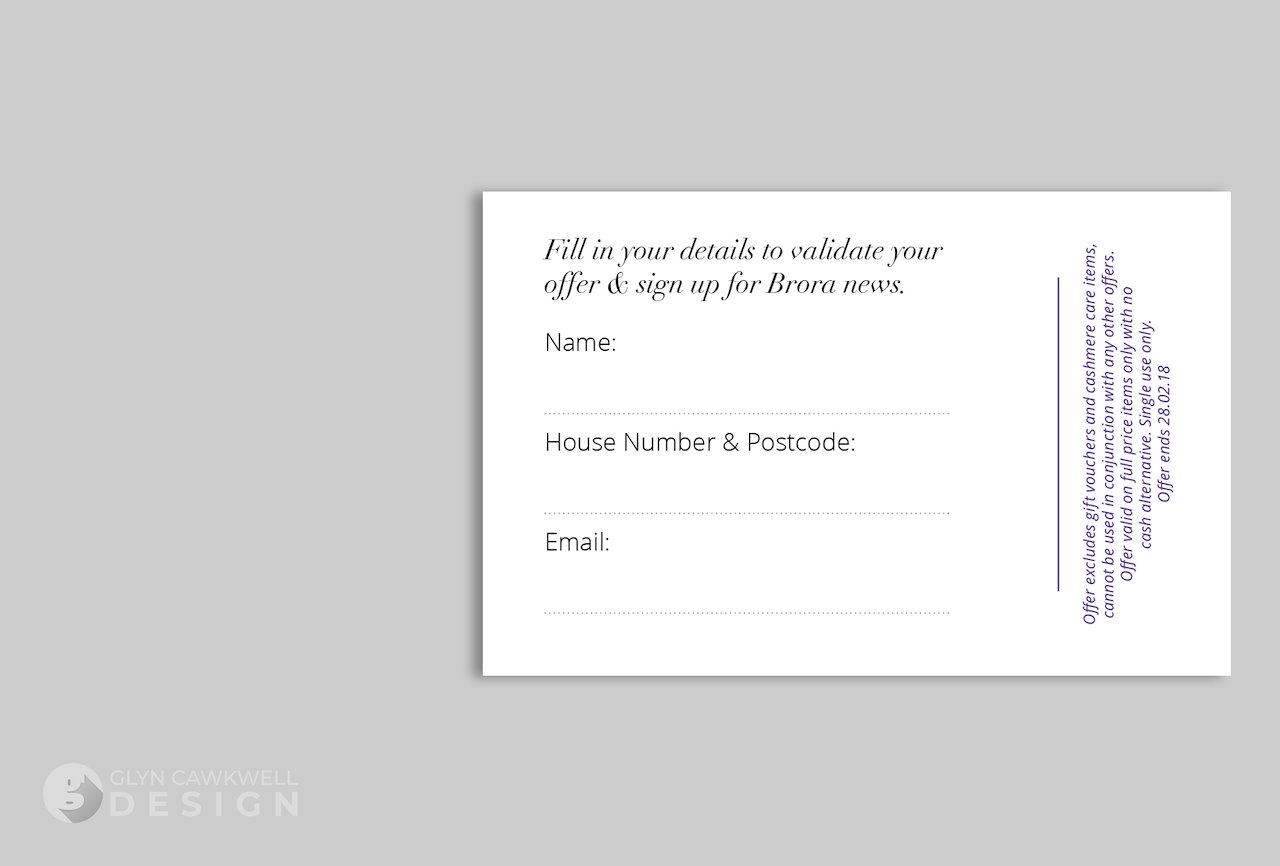 Bounce back cards were distributed, via the boutiques, during sale time to promote awareness for forthcoming new lines and designed tobdrive customers back to the boutiques when launch time arrives.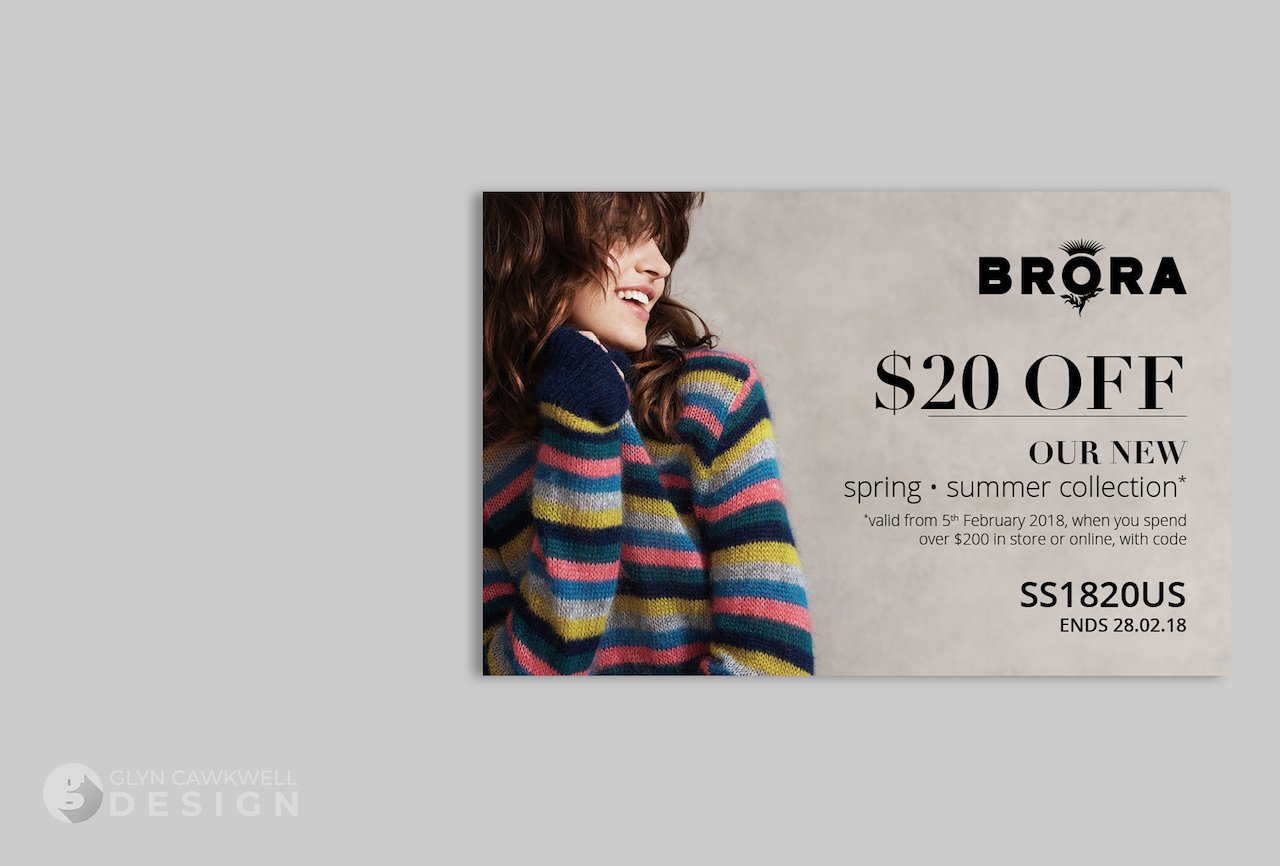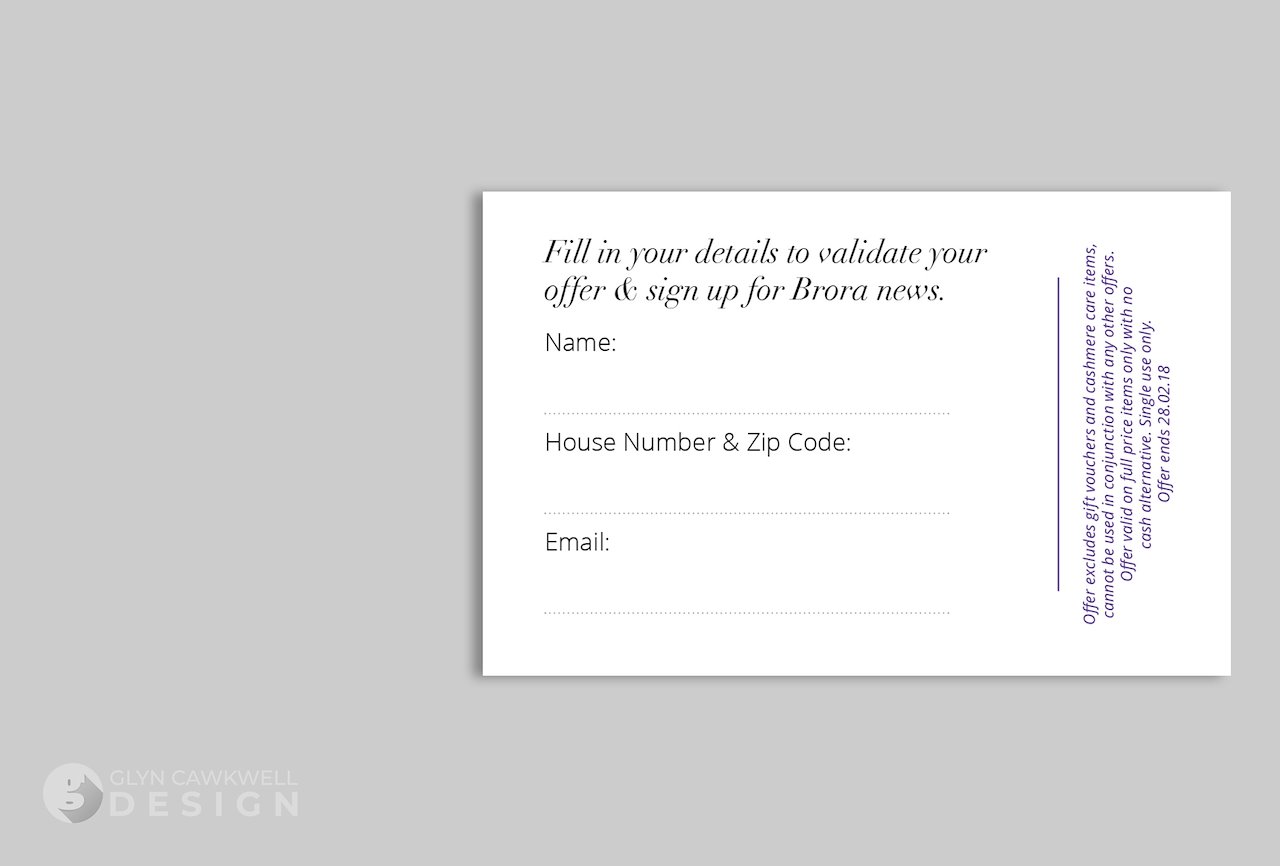 The printing of the SS18 cards was handled by Toppers print (http://www.toppersprint.co.uk); they were all printed on 350gsm uncoated. Once printed the cards were trimmed to size.