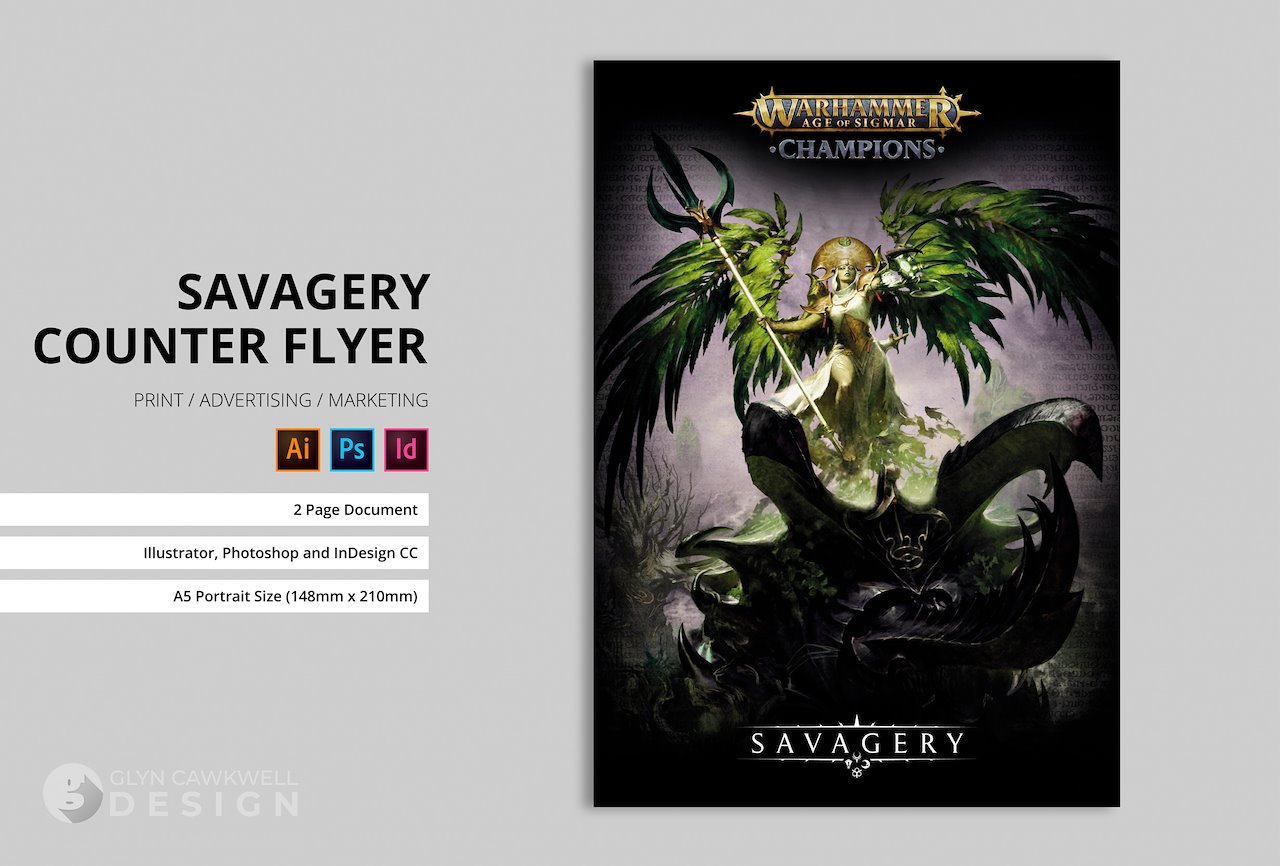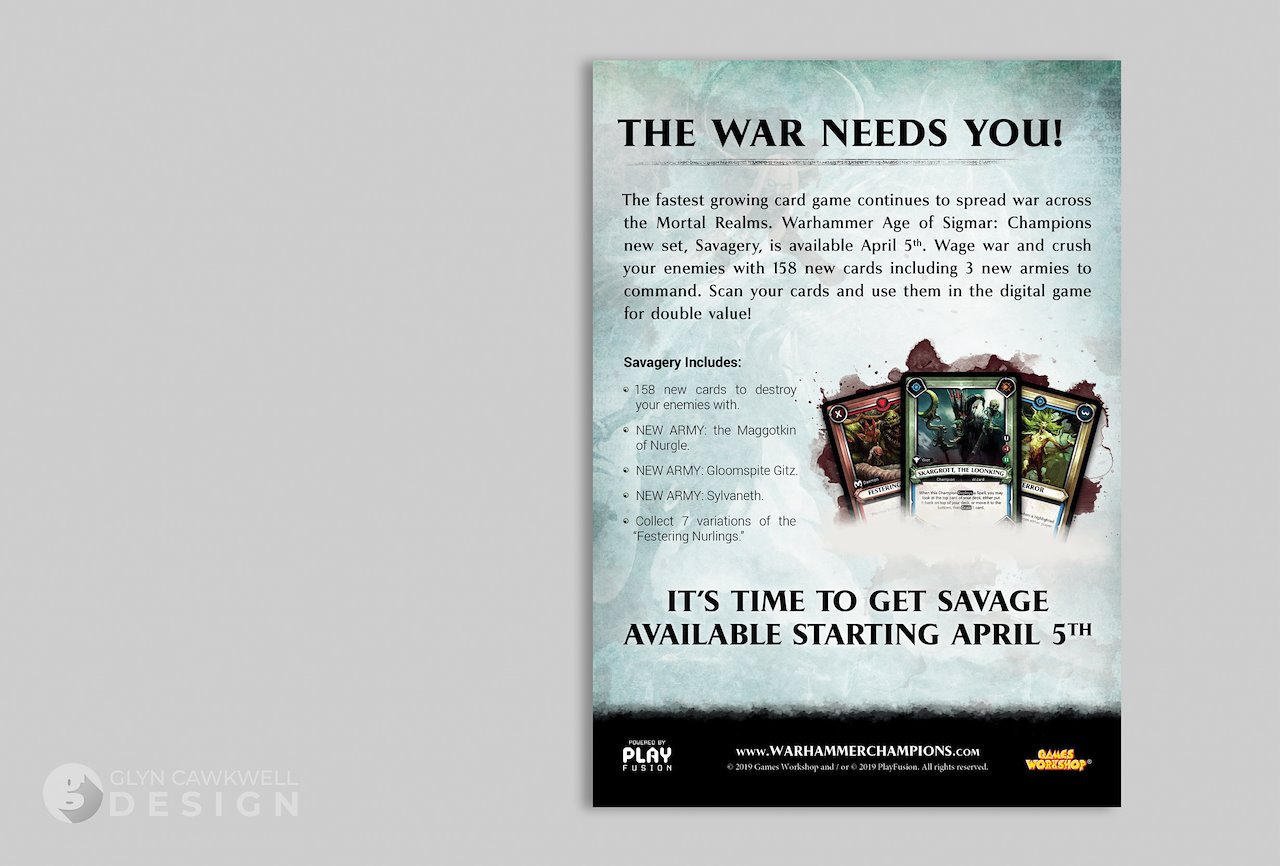 To enable me to provide all of the relevant information on the back of the counter flyers without them appearing cluttered I designed a grid system that would be flexible and robust enough to cater for different types of designs combining text and imagery.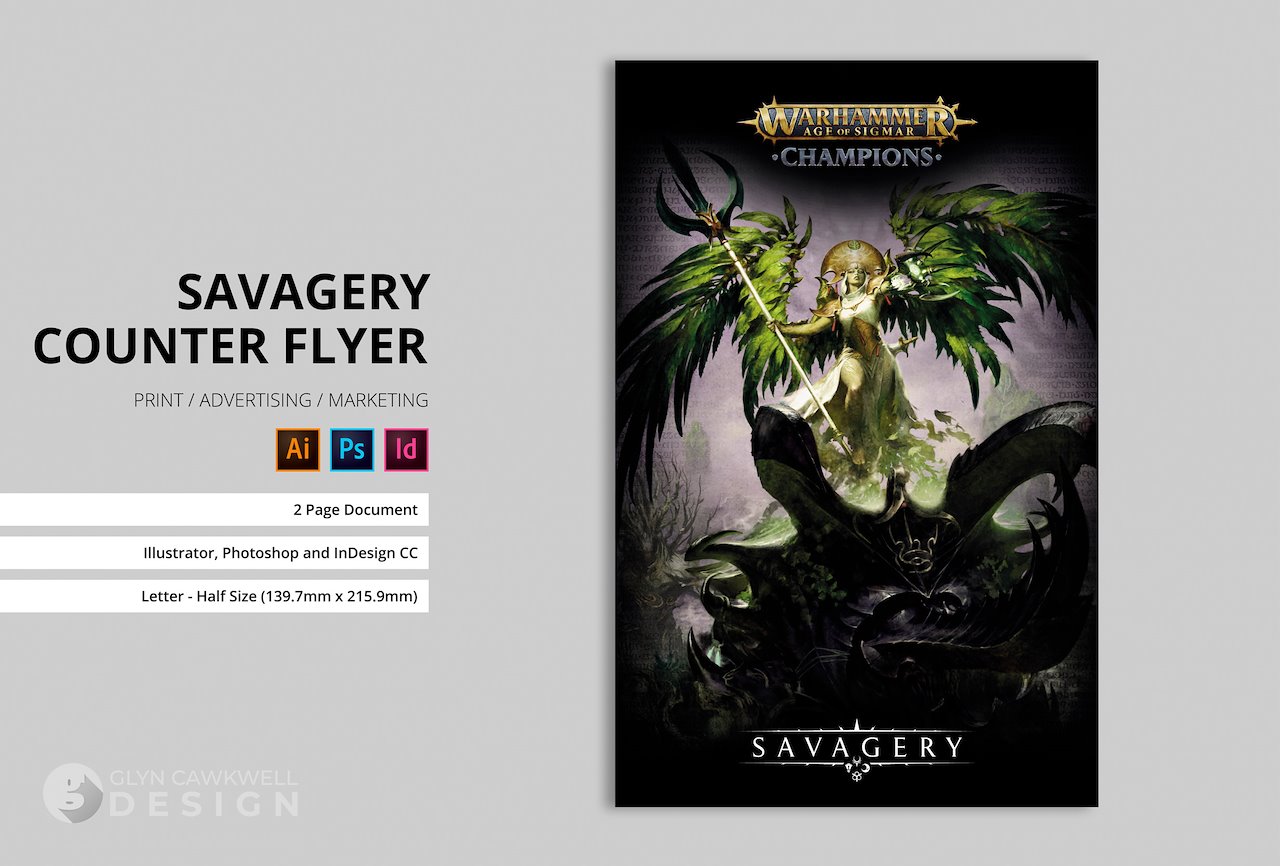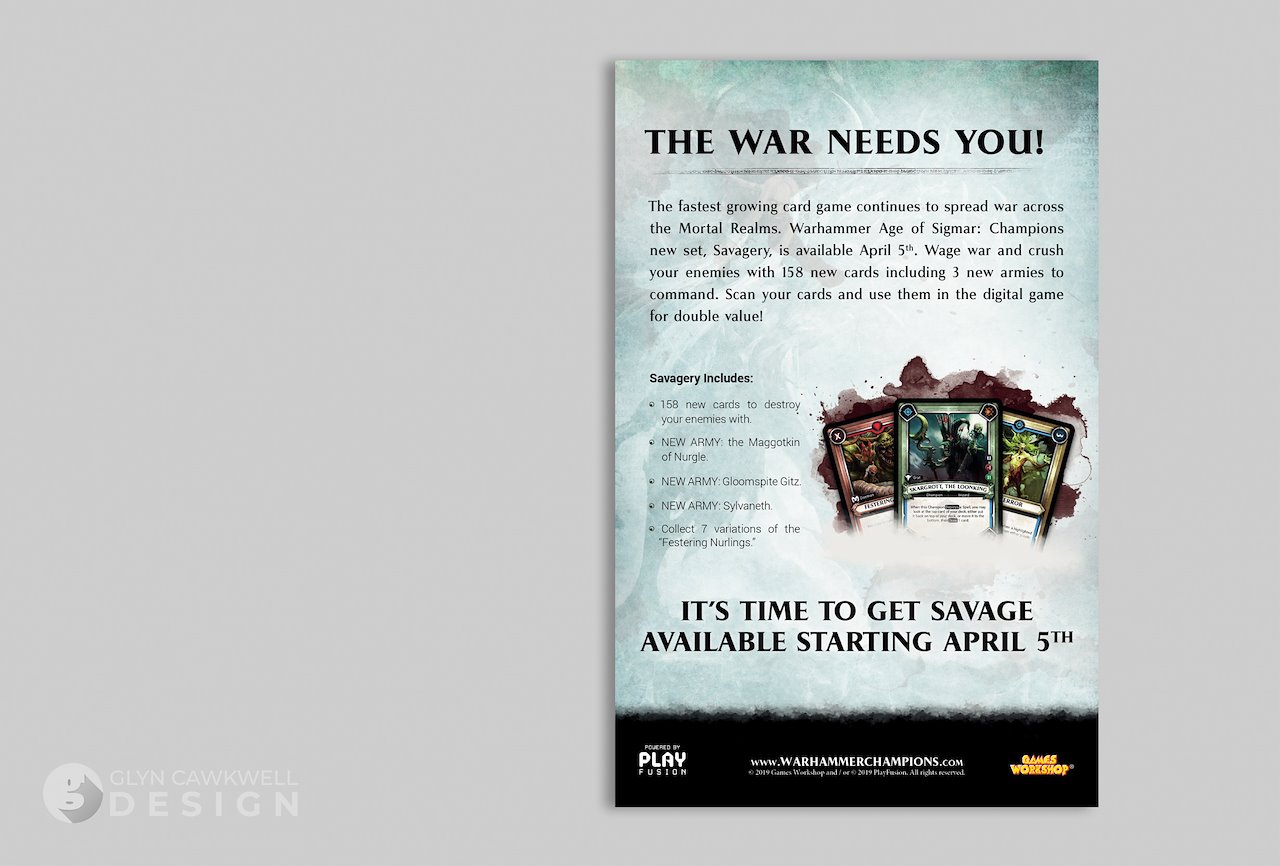 Two separate grid systems had to be designed to cater for UK and US sizes. Colour profiles also had to be taken into account as well as the amount of bleed each printer would require.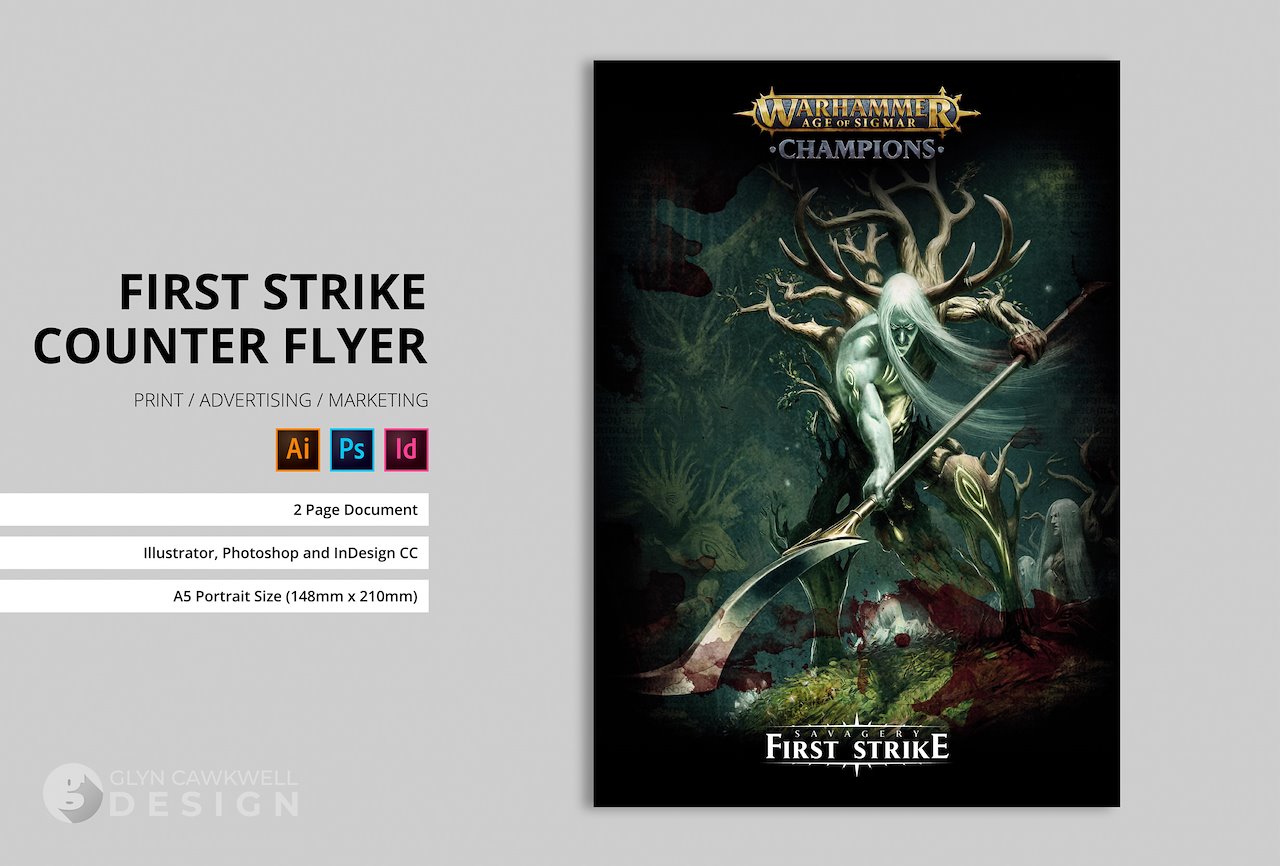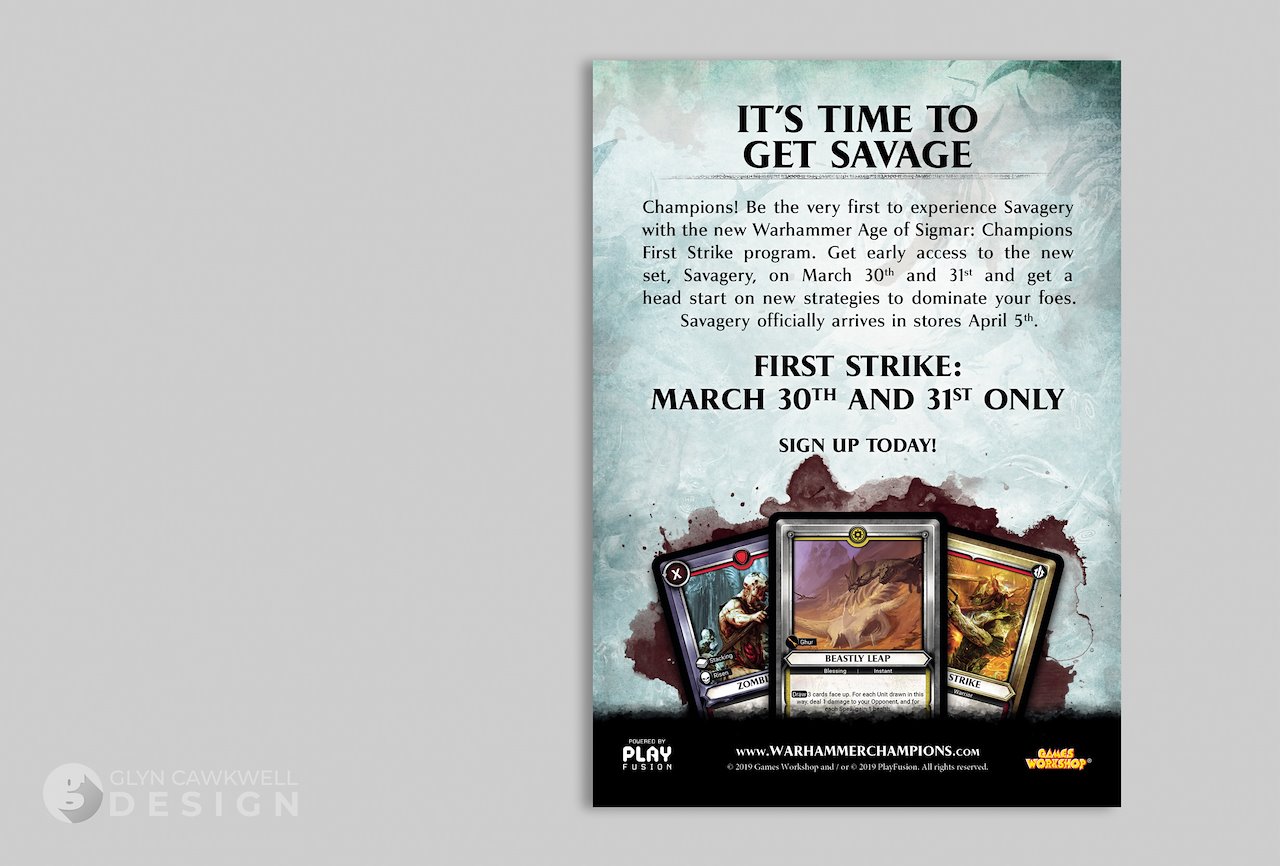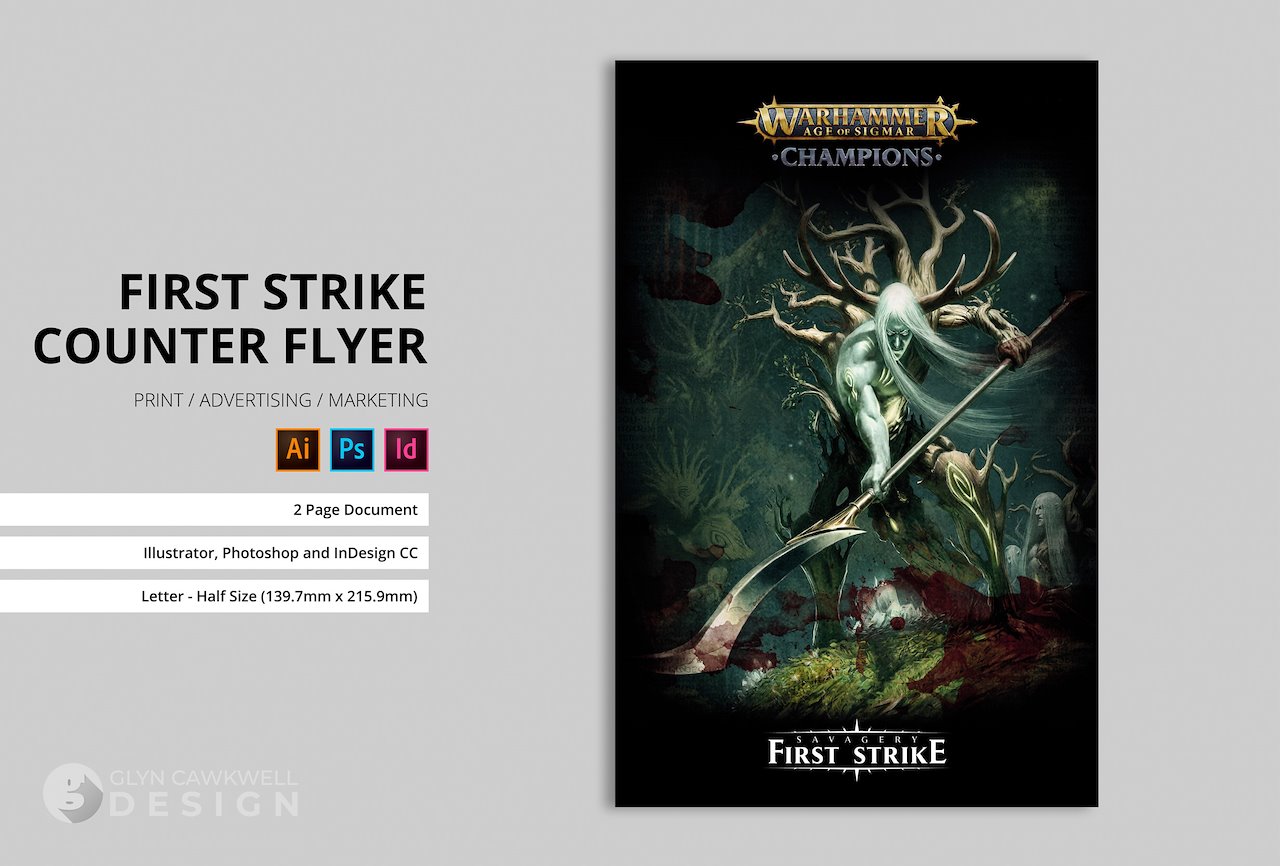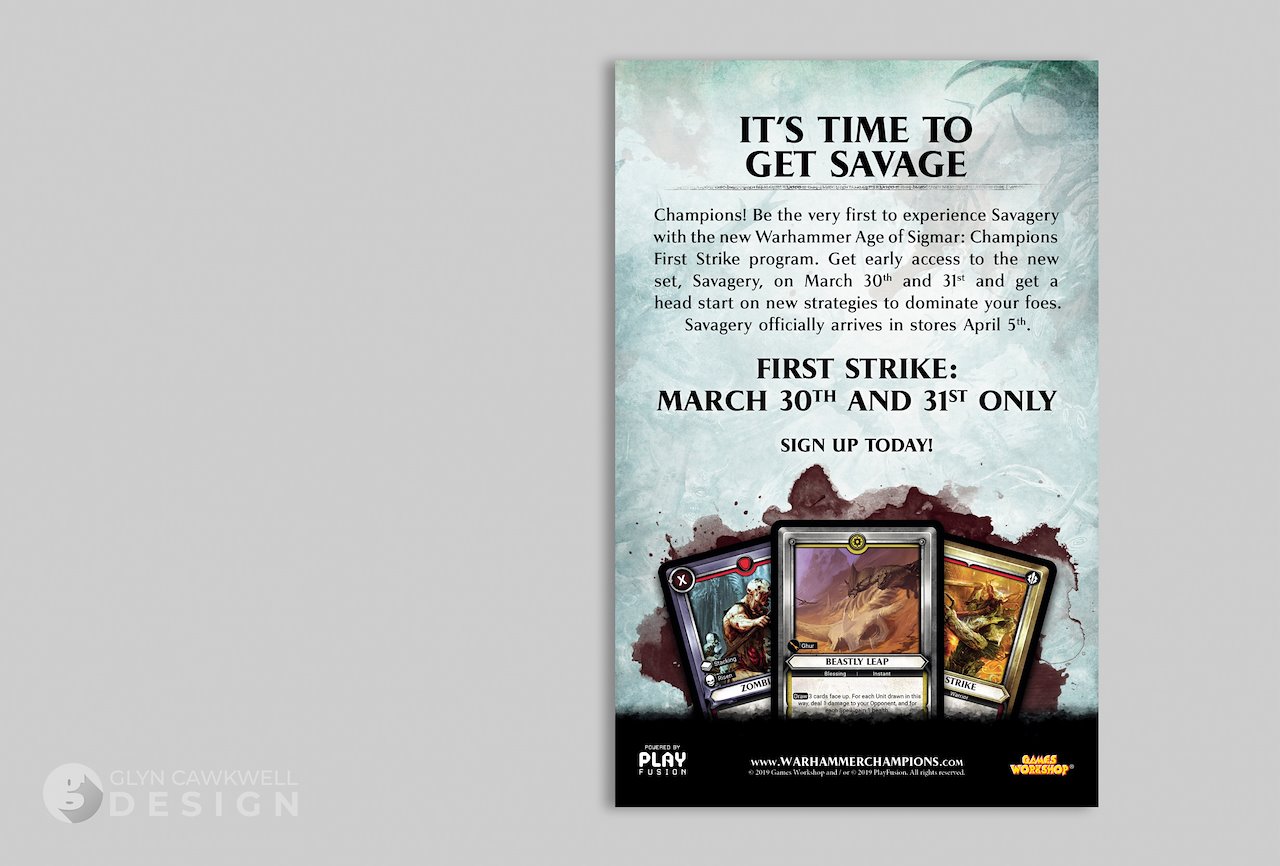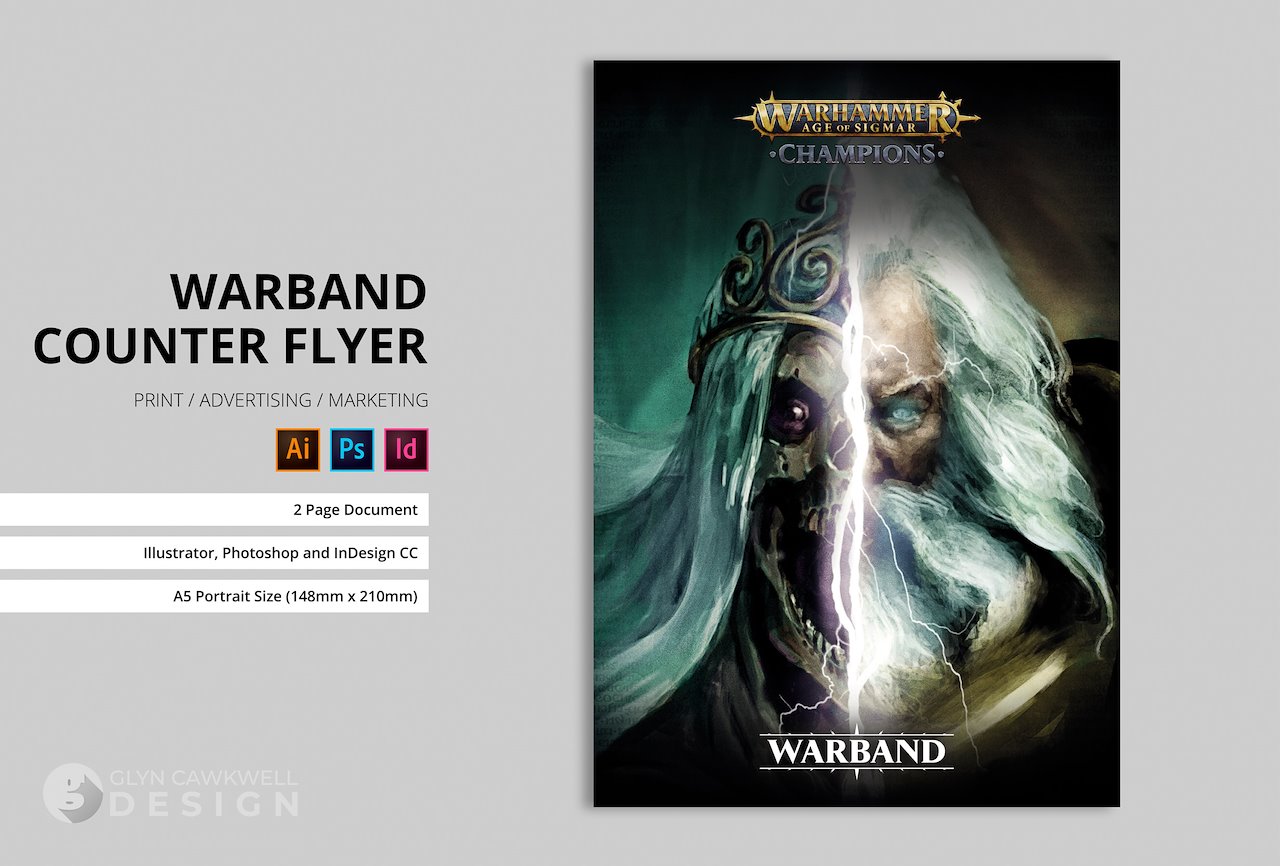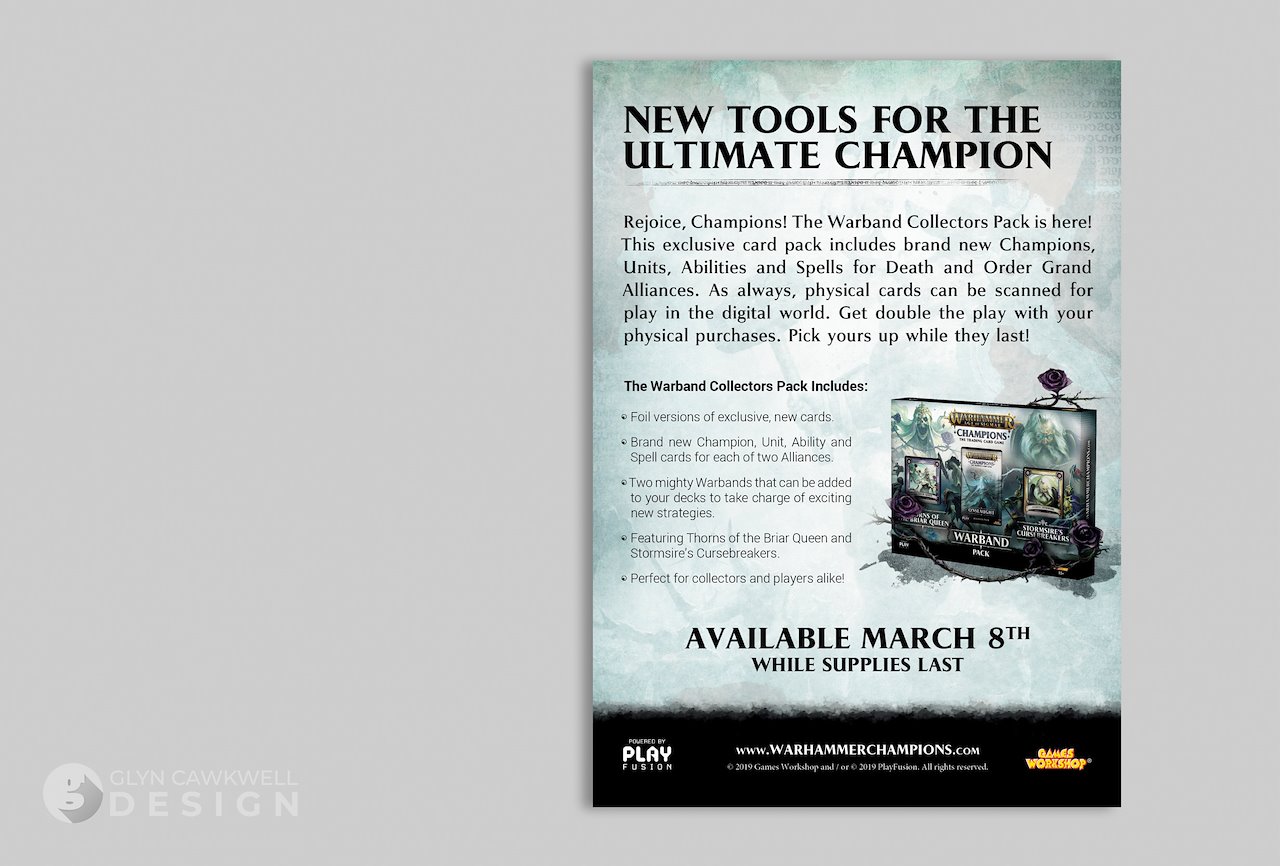 Instead of using standard bullet points I decided to incorporate key symbols from the order(s) featured on the artwork. All background artwork and effects were also relevant to the specific factions featured on the front and tied everything back to the card art.