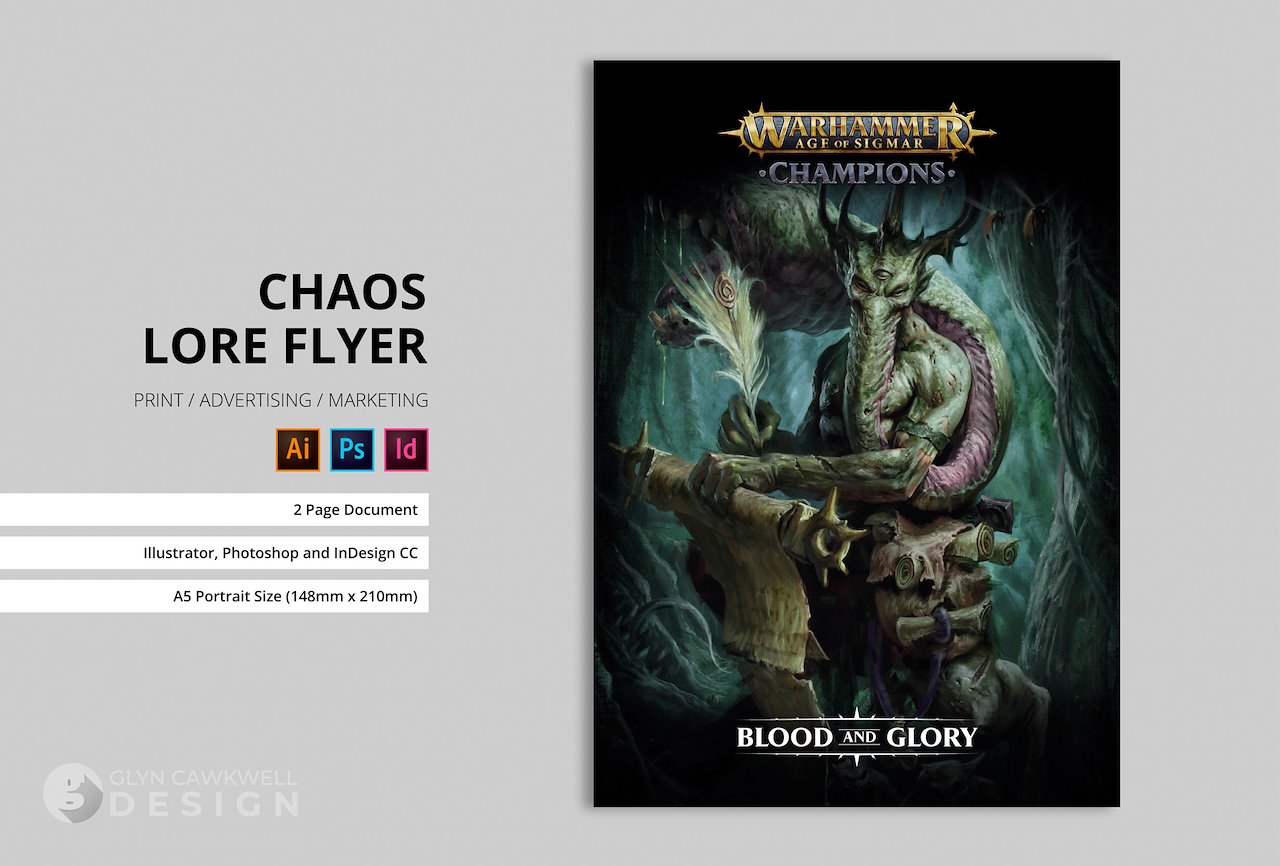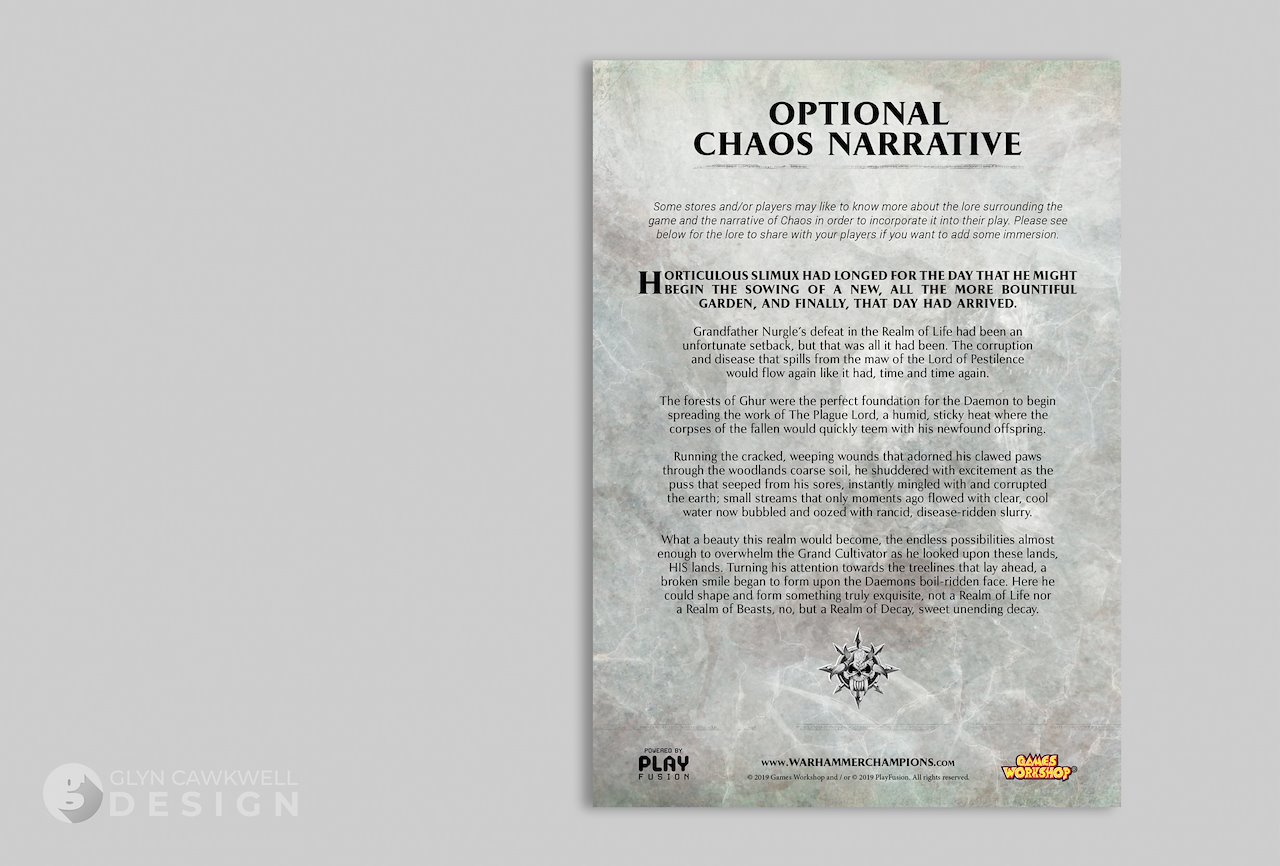 Each flyer was designed around a particular faction/order, featuring principle artwork from the current wave of cards released. I tried to keep the designs as simple as possible so as not to dilute the impact of the artwork.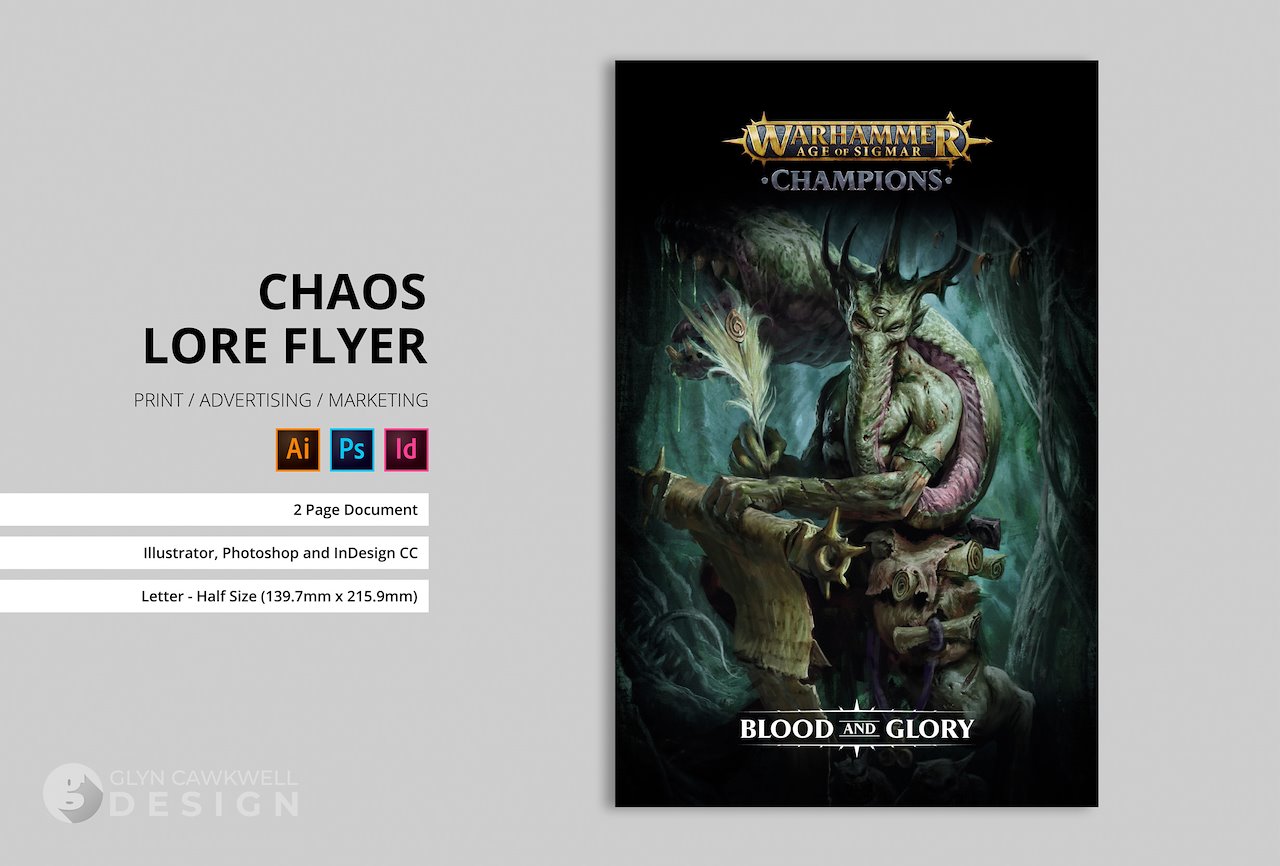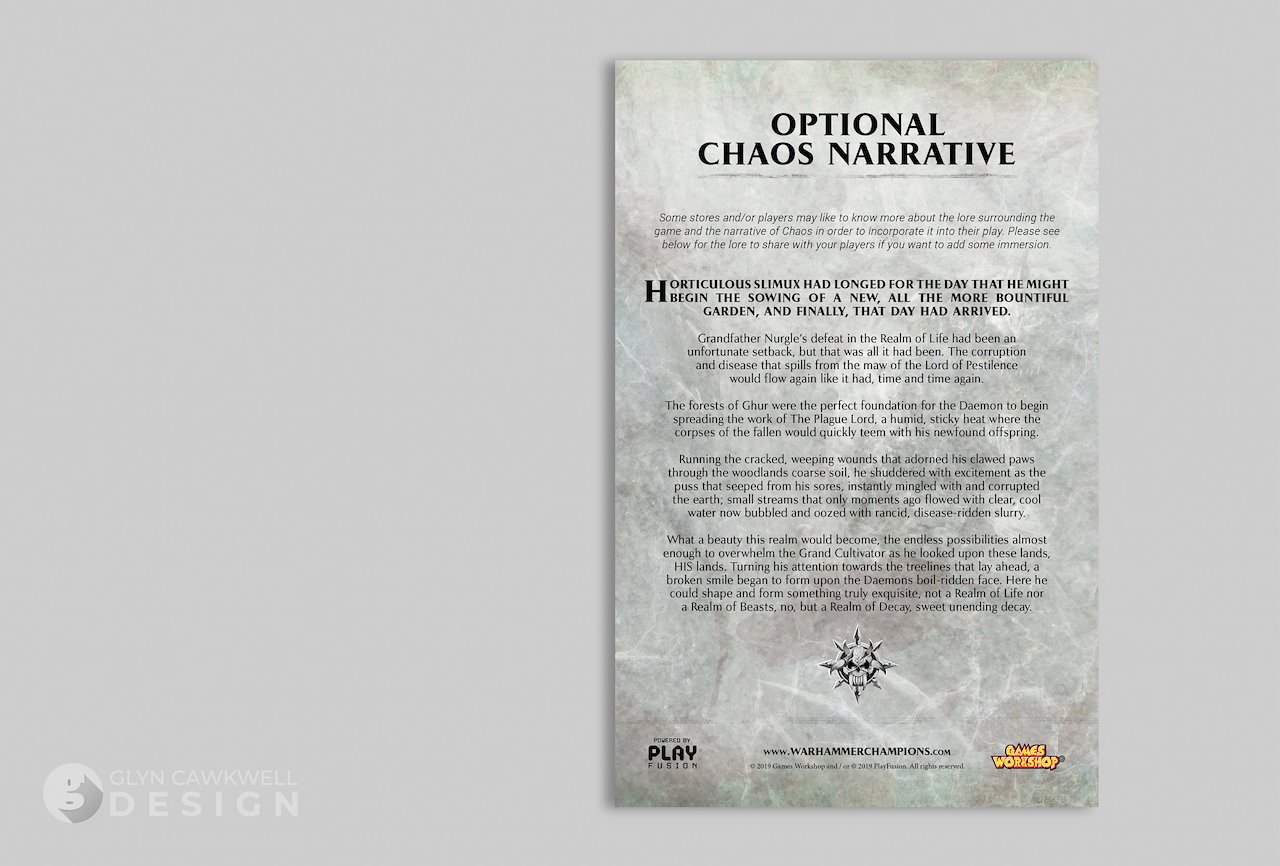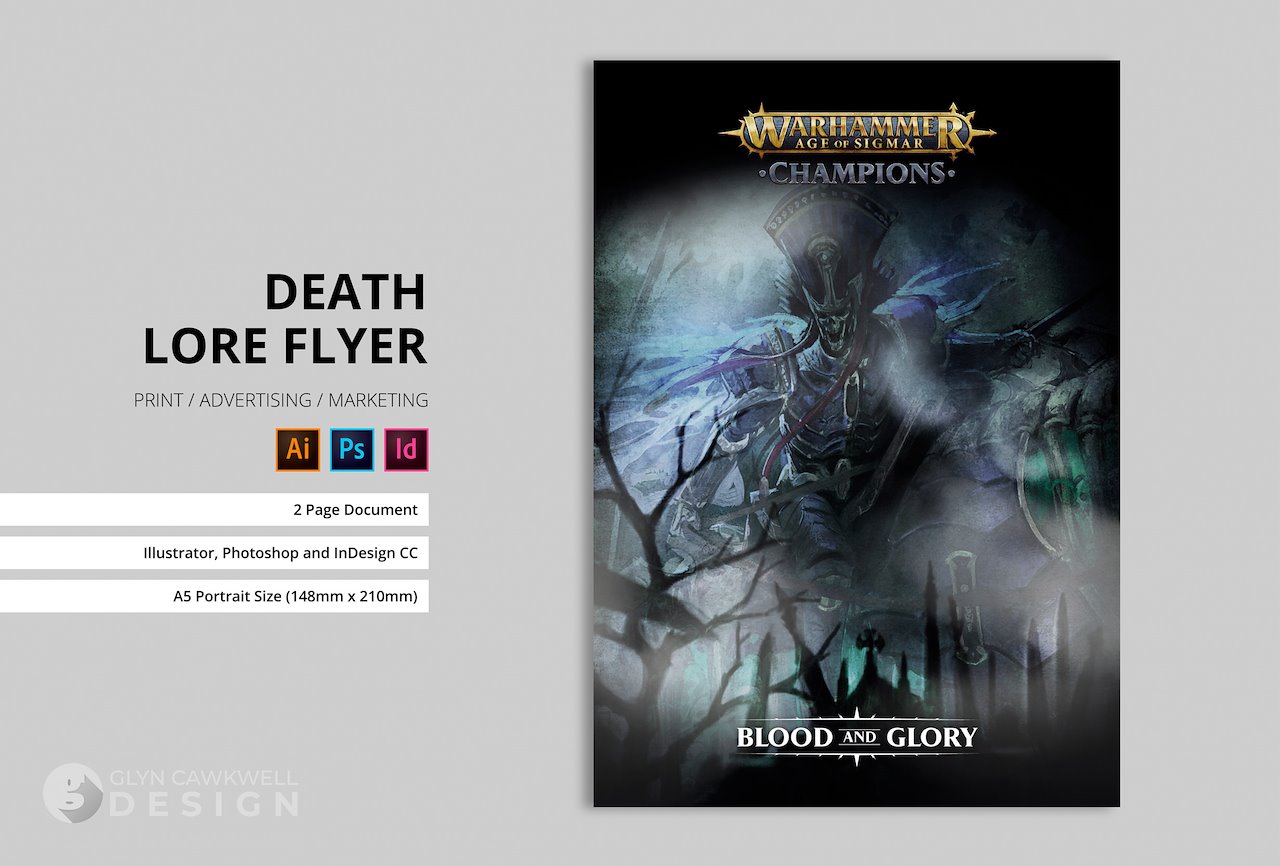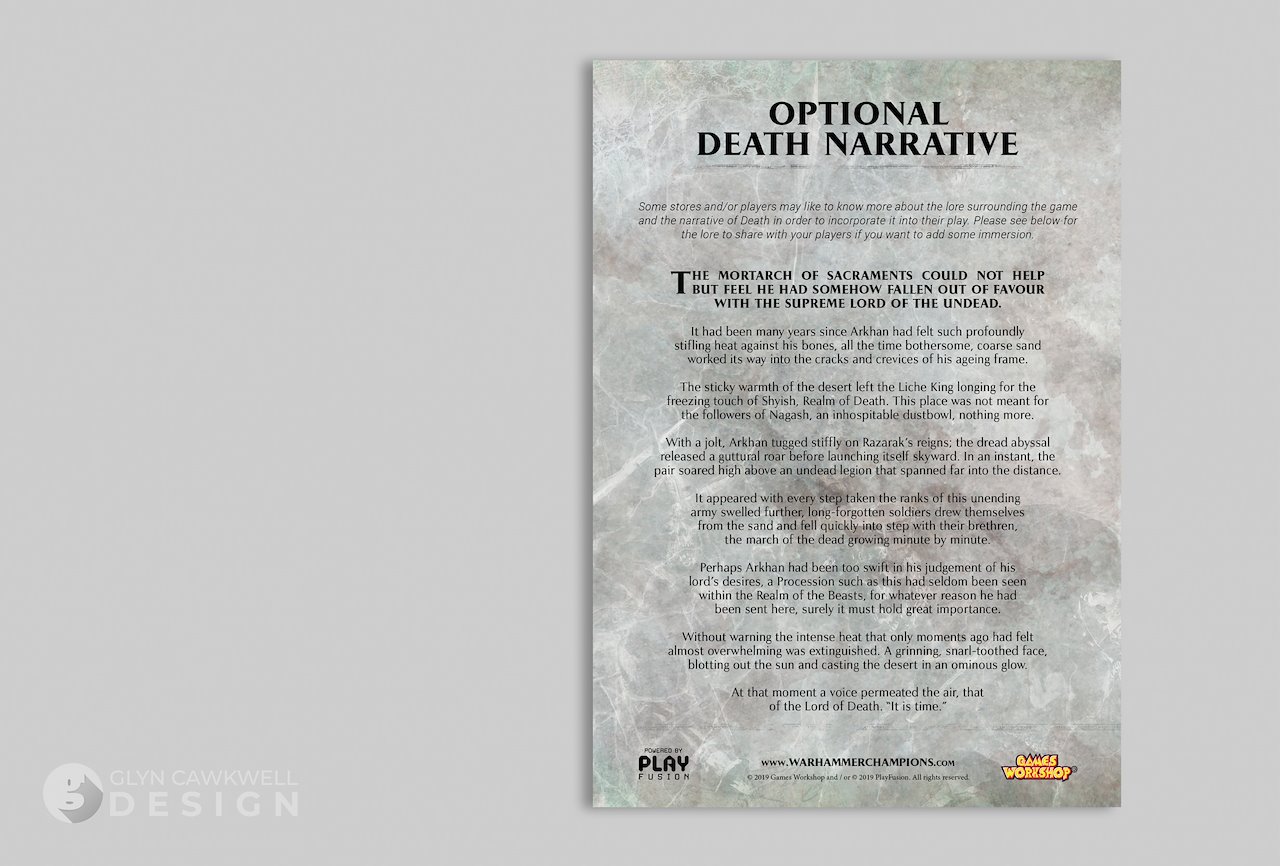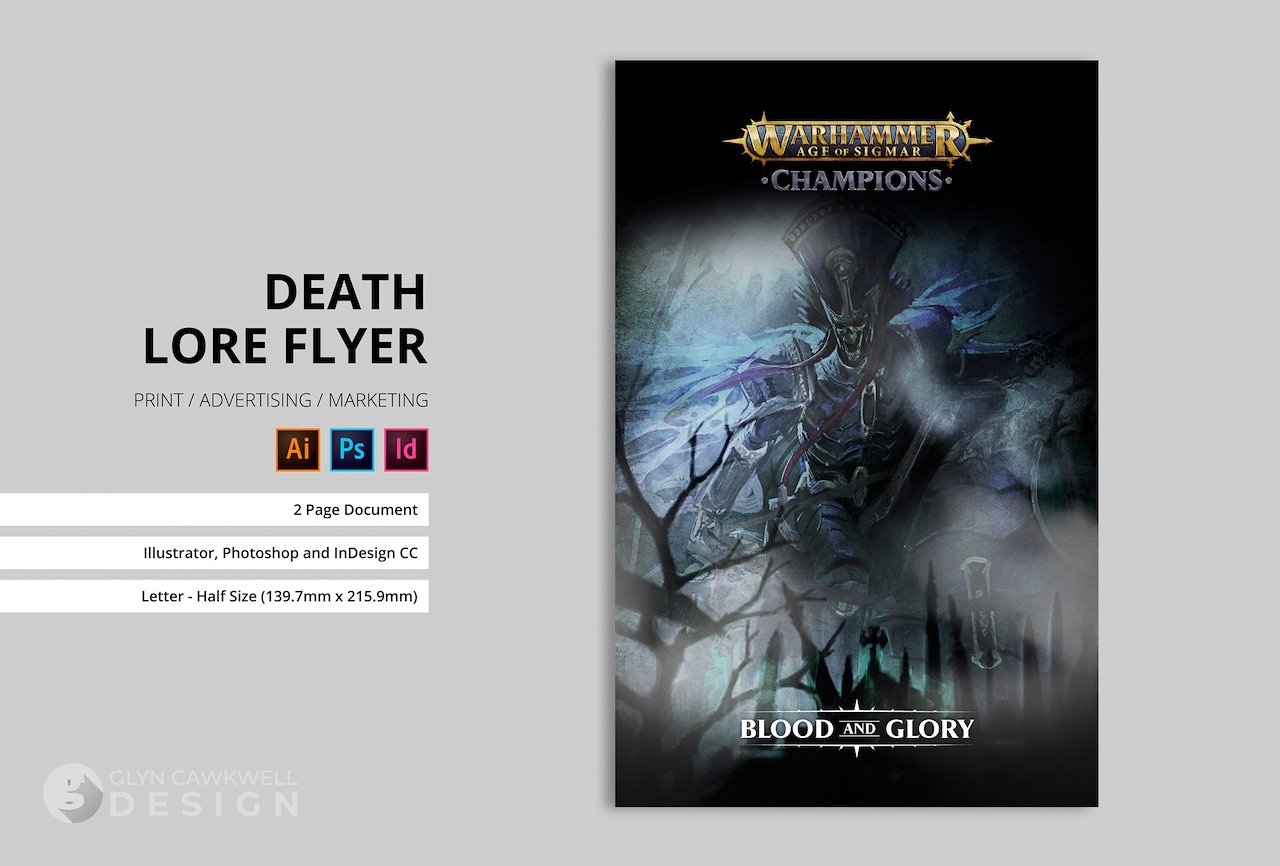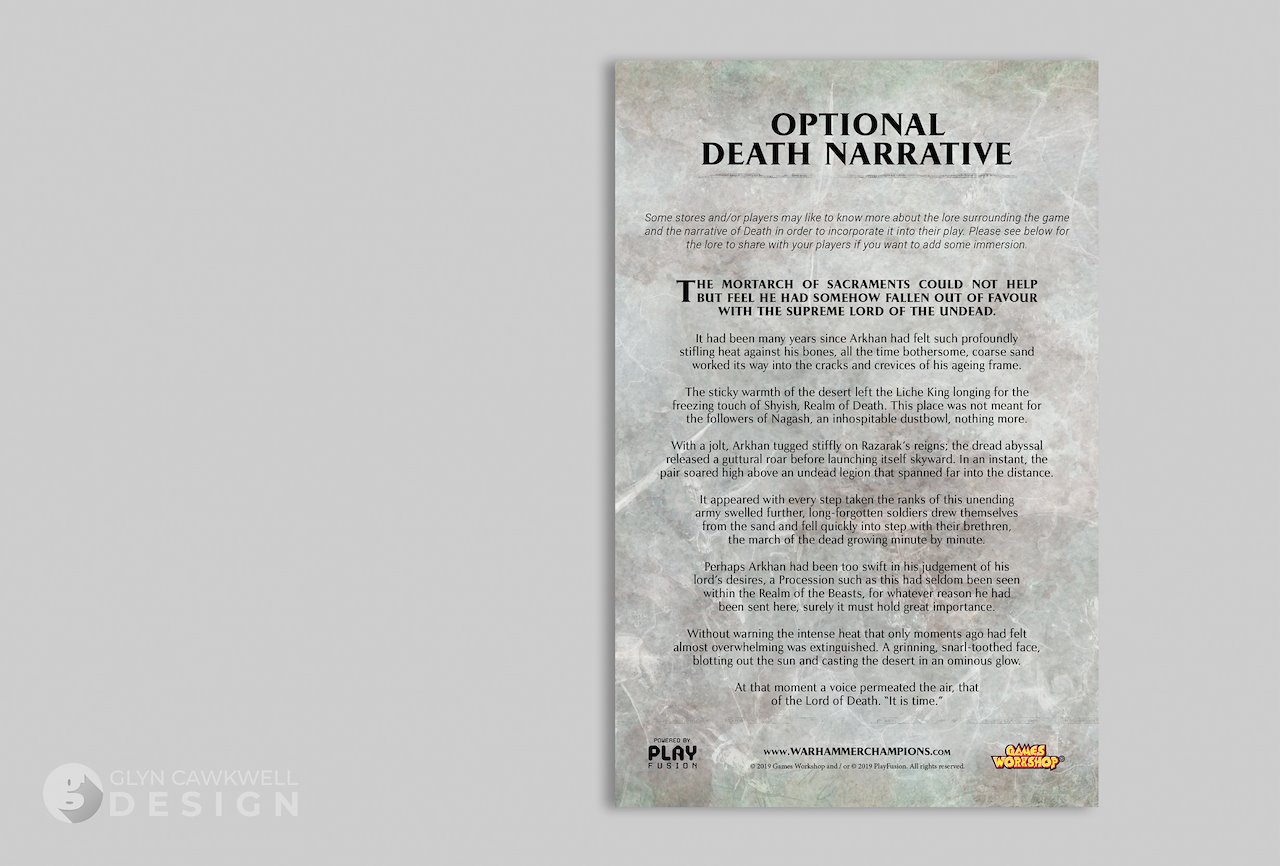 Key iconography was used on the back of each piece to tie the artwork back to the faction/order being described. Subtle shifts in colour and grading were also utilised to differentiate each flyer from the last.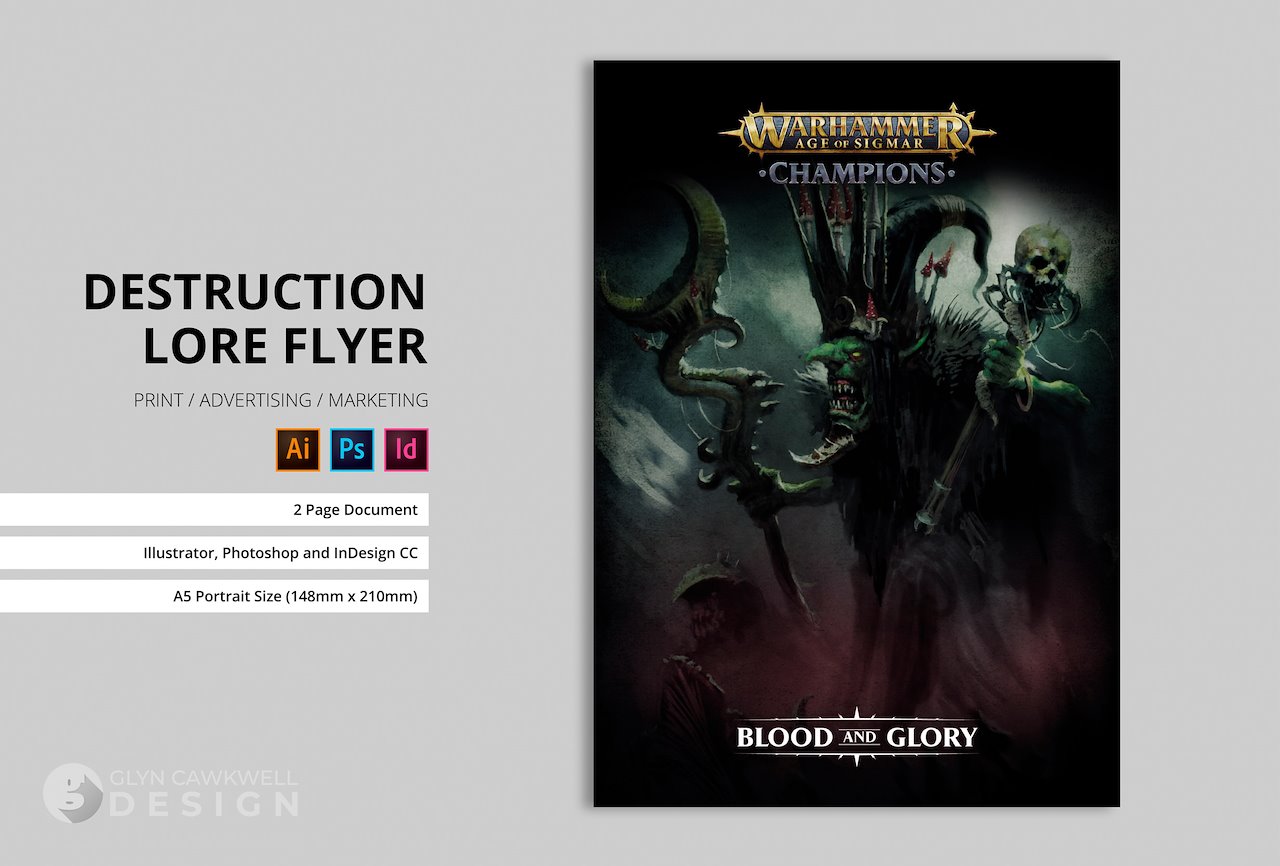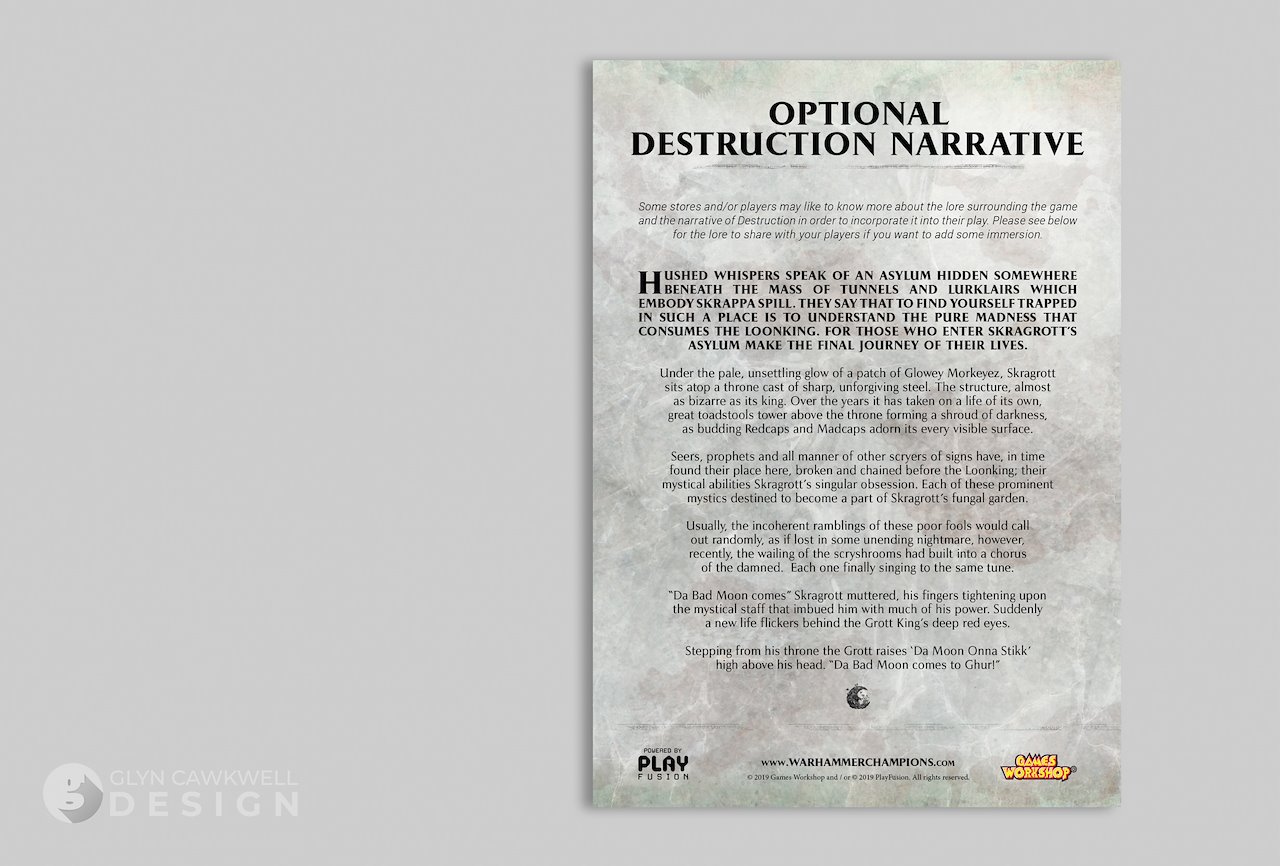 When it came to refining the artwork I incorporated a number of subtle effect layers to accentuate each piece. I added subtle grain, highlights, colour tone, mist and hieroglyphical effects.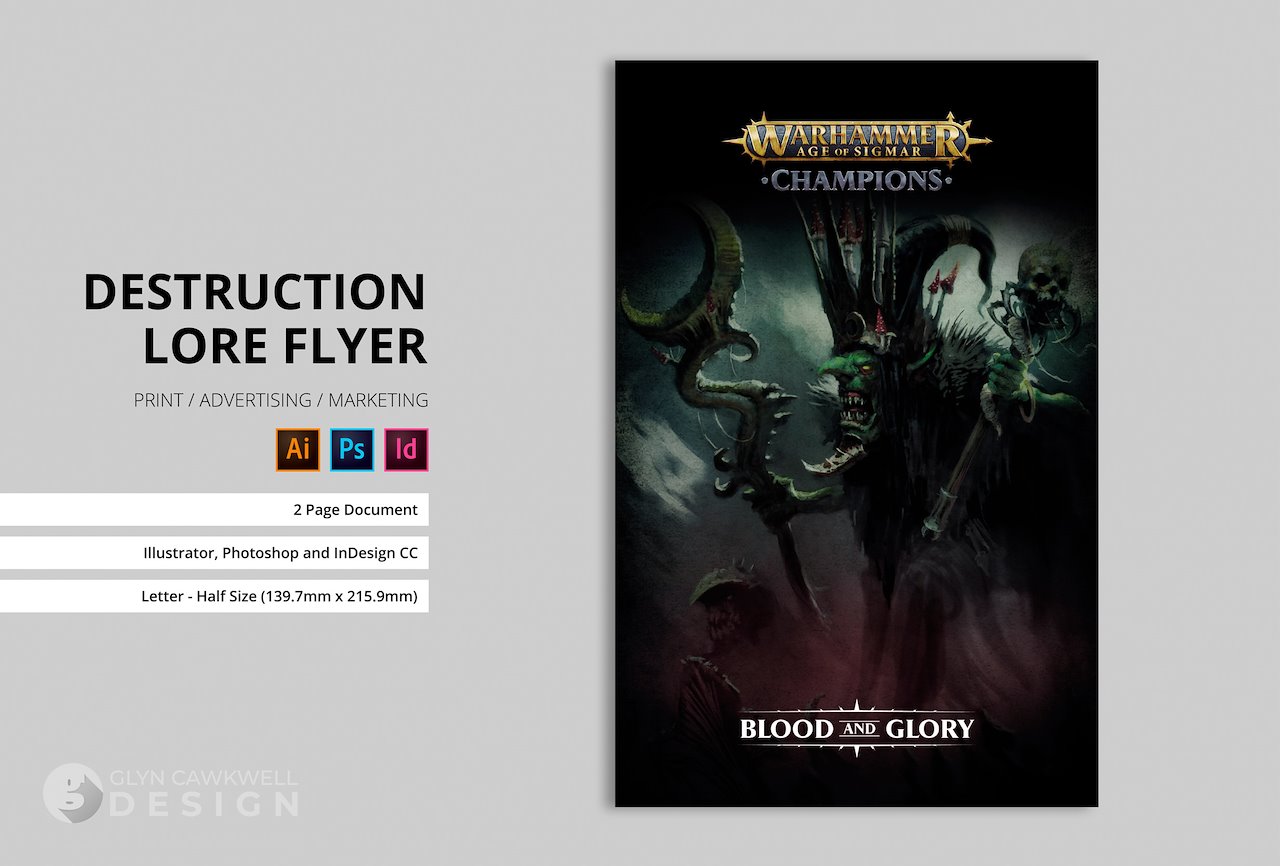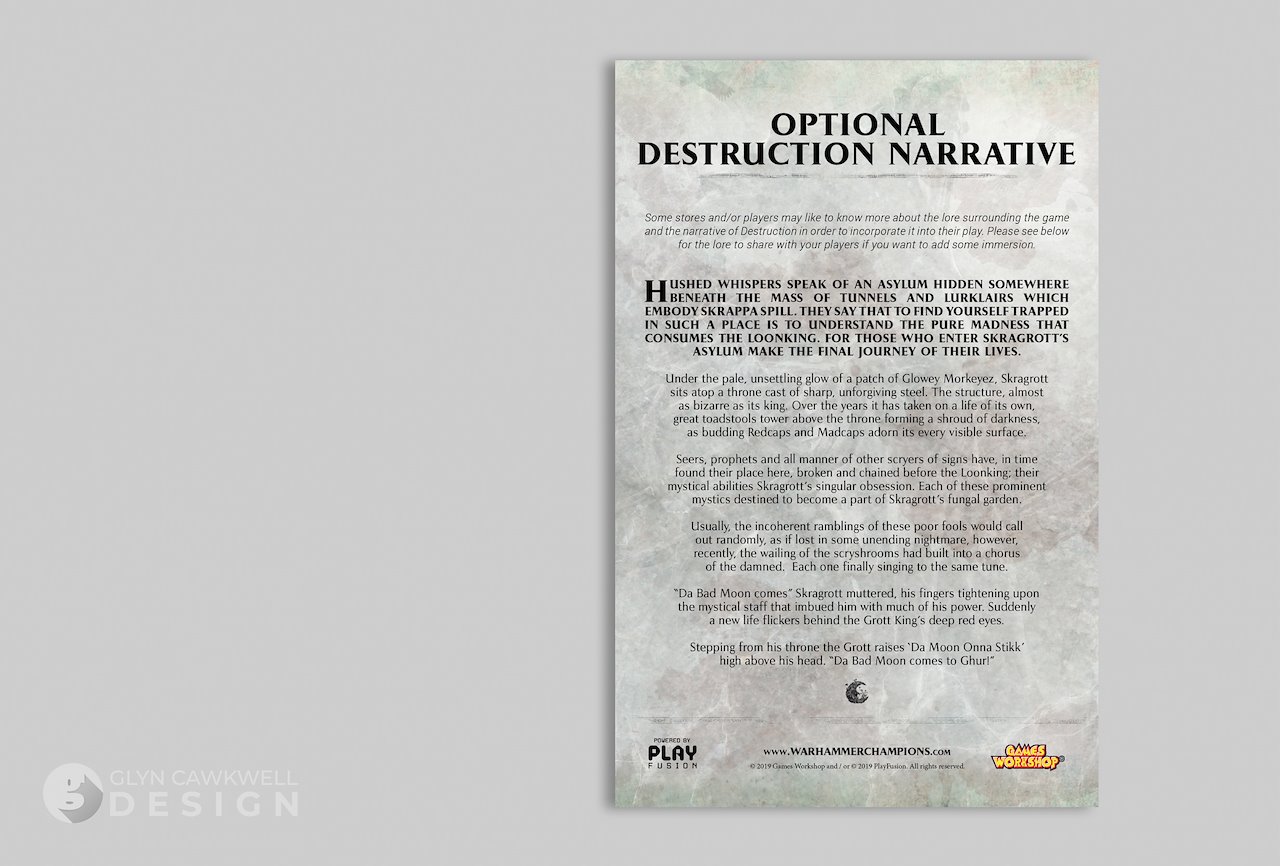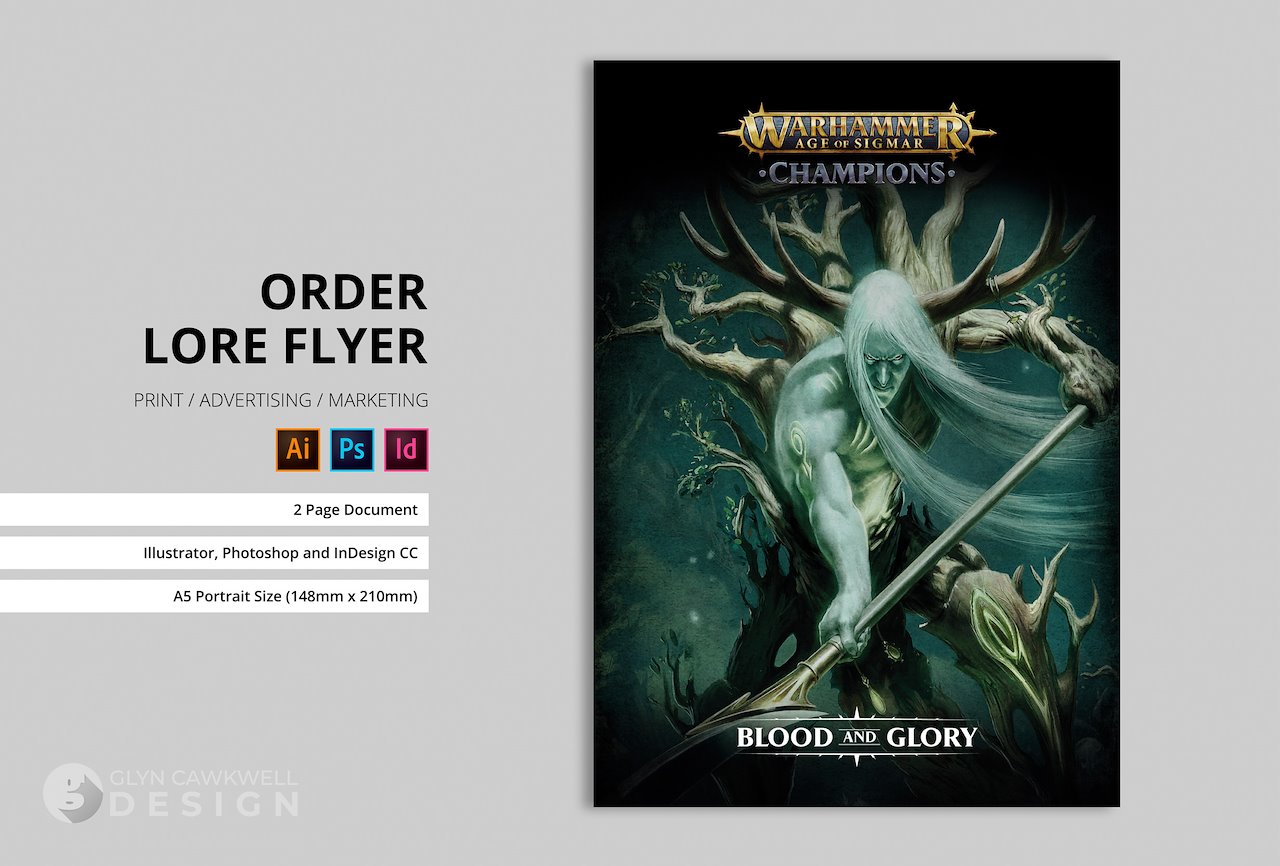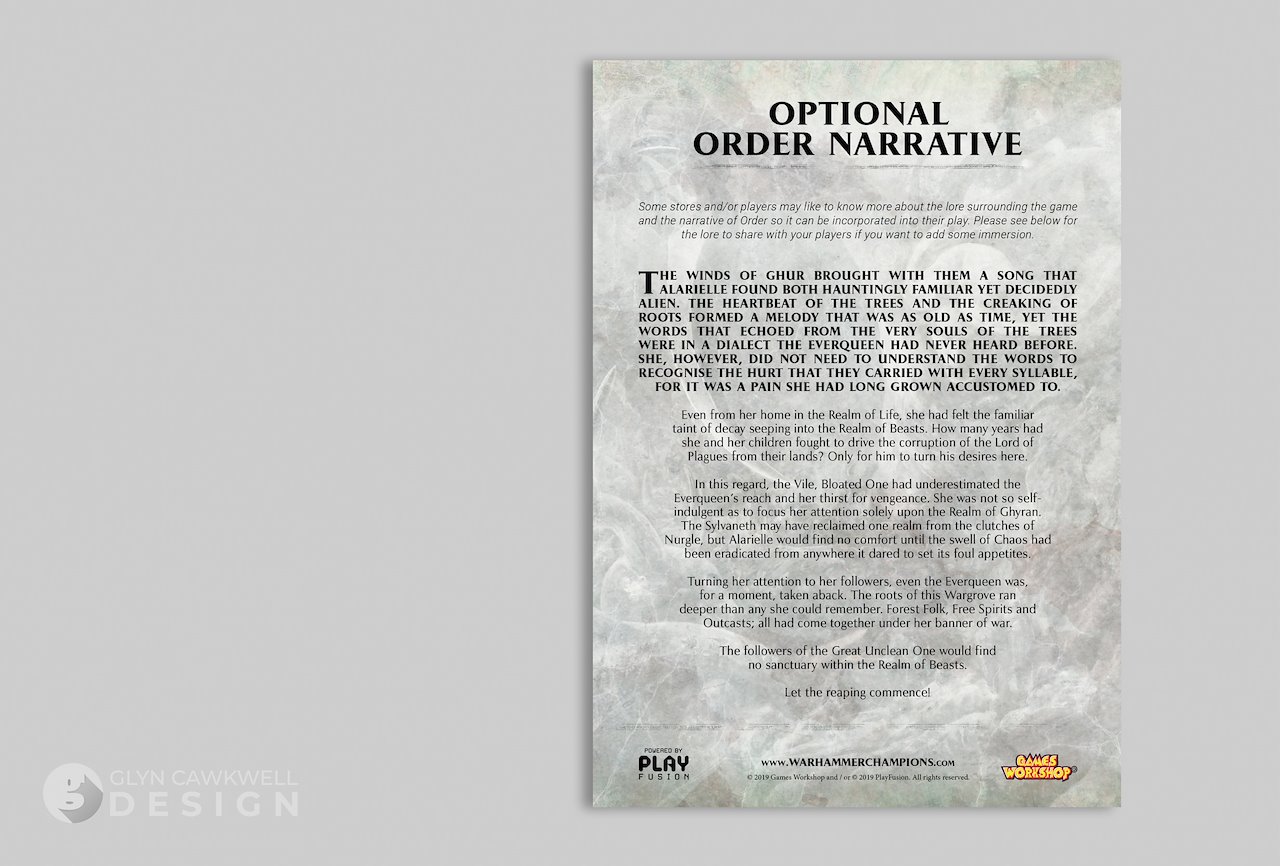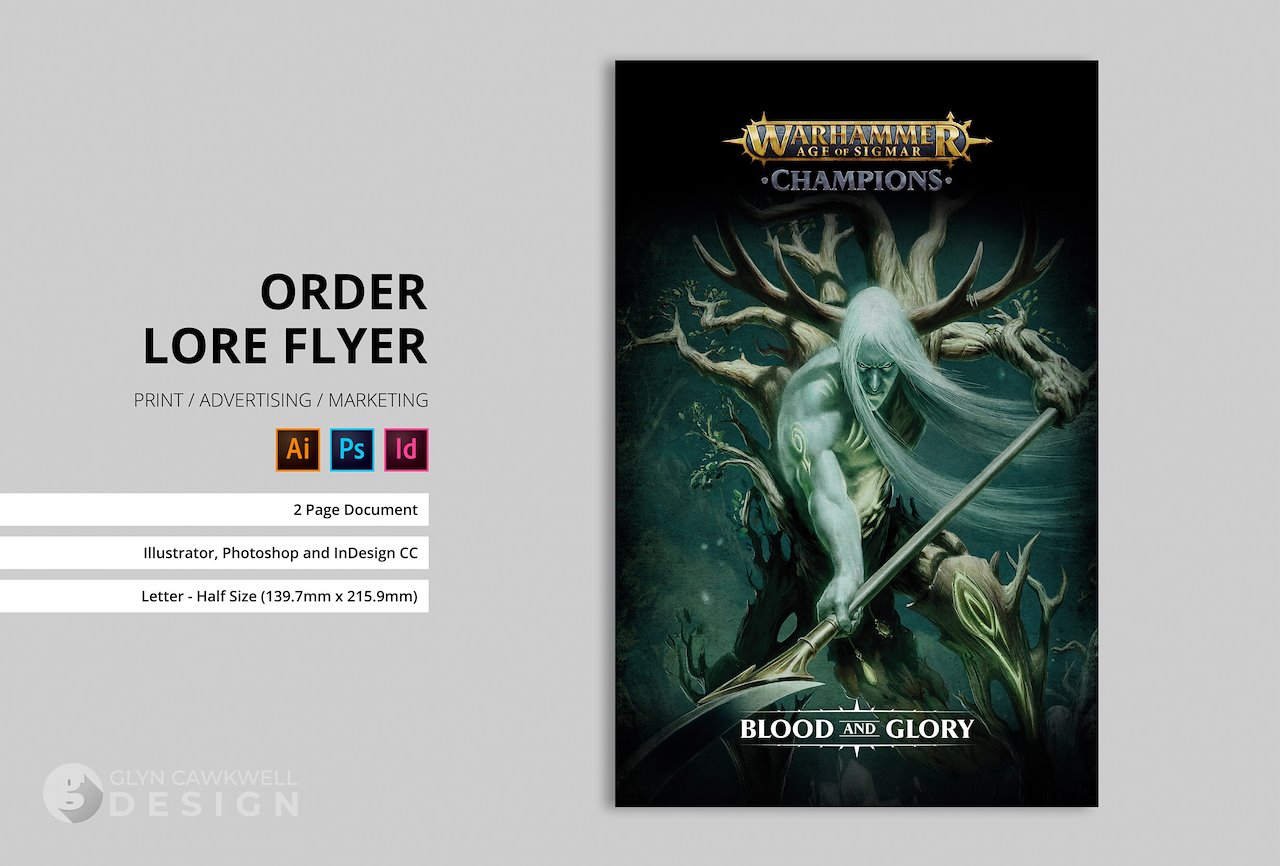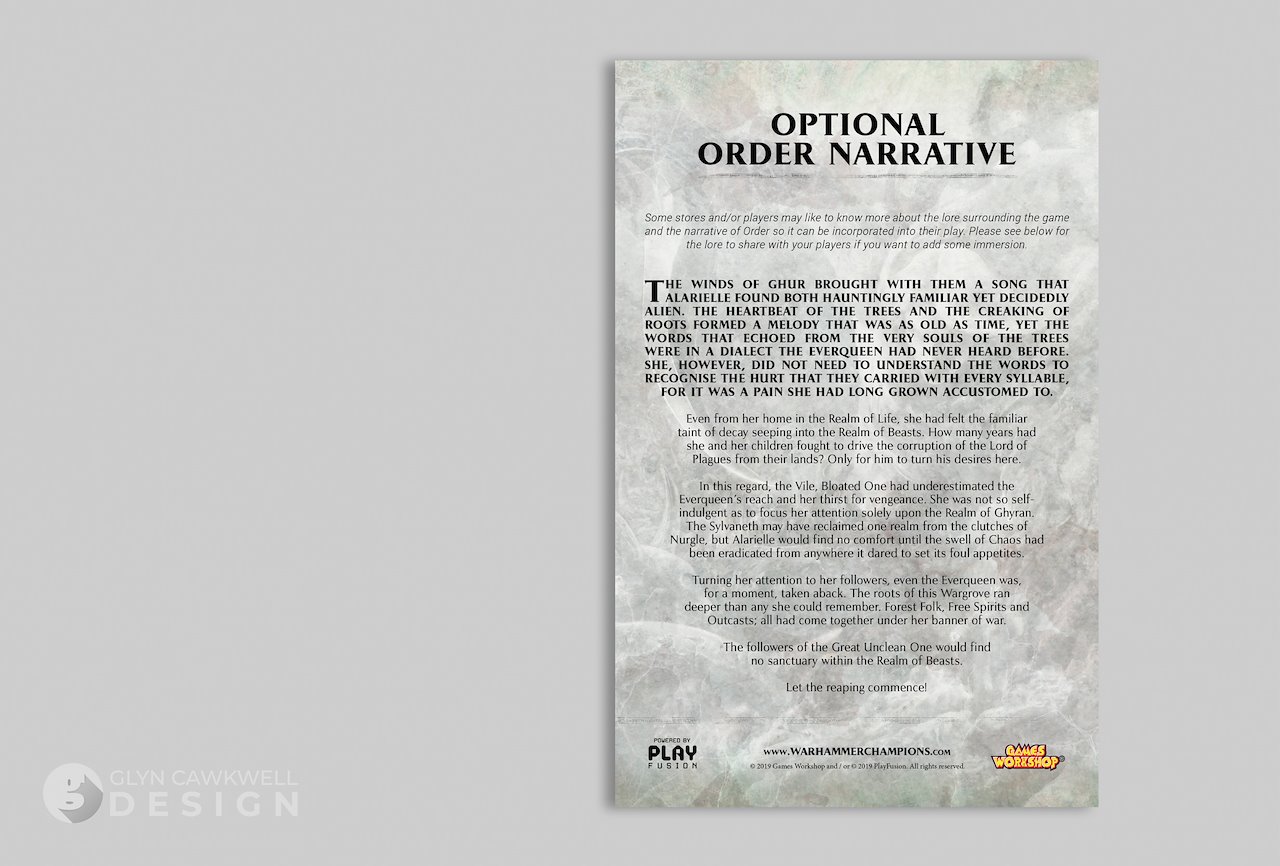 As much as possible I tied all the artwork to any previous marketing material I had designed to reinforce brand identity and exposure.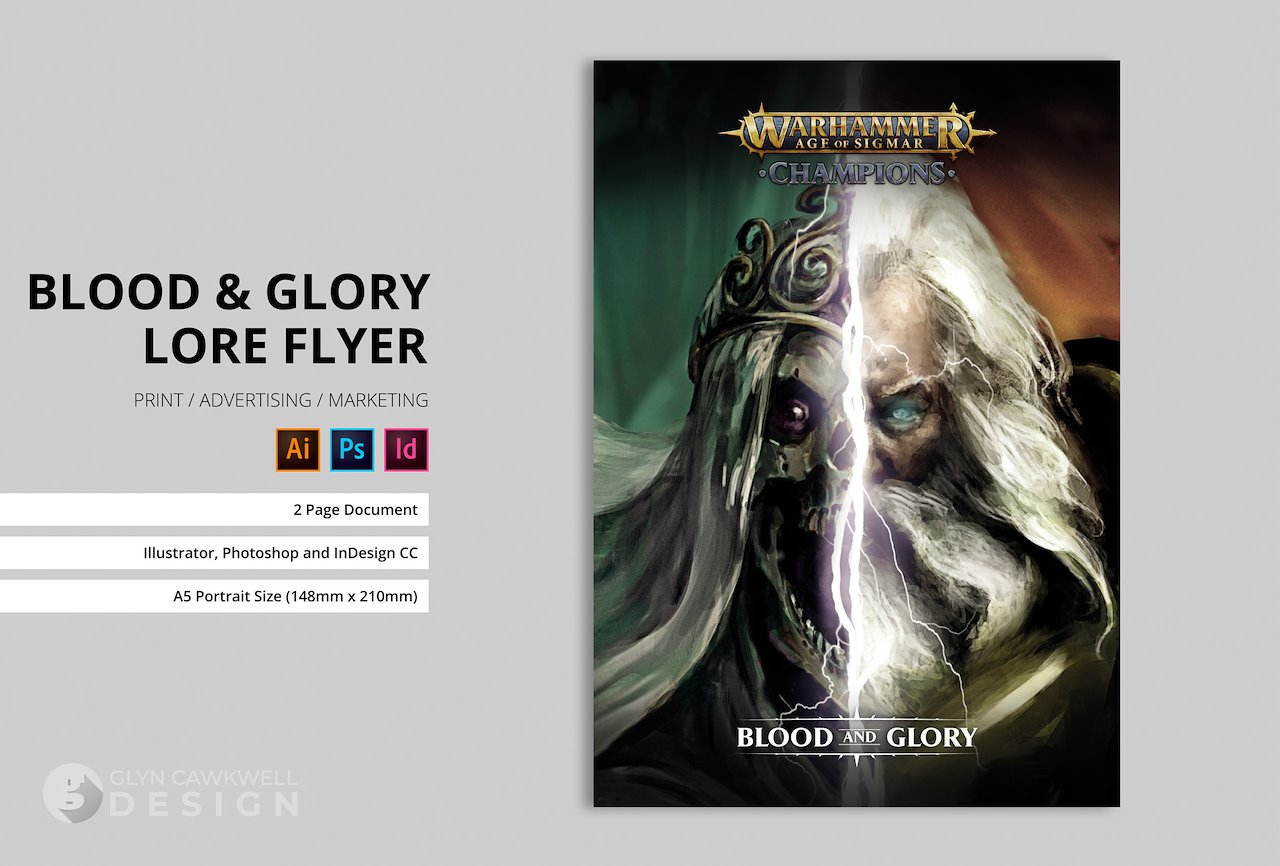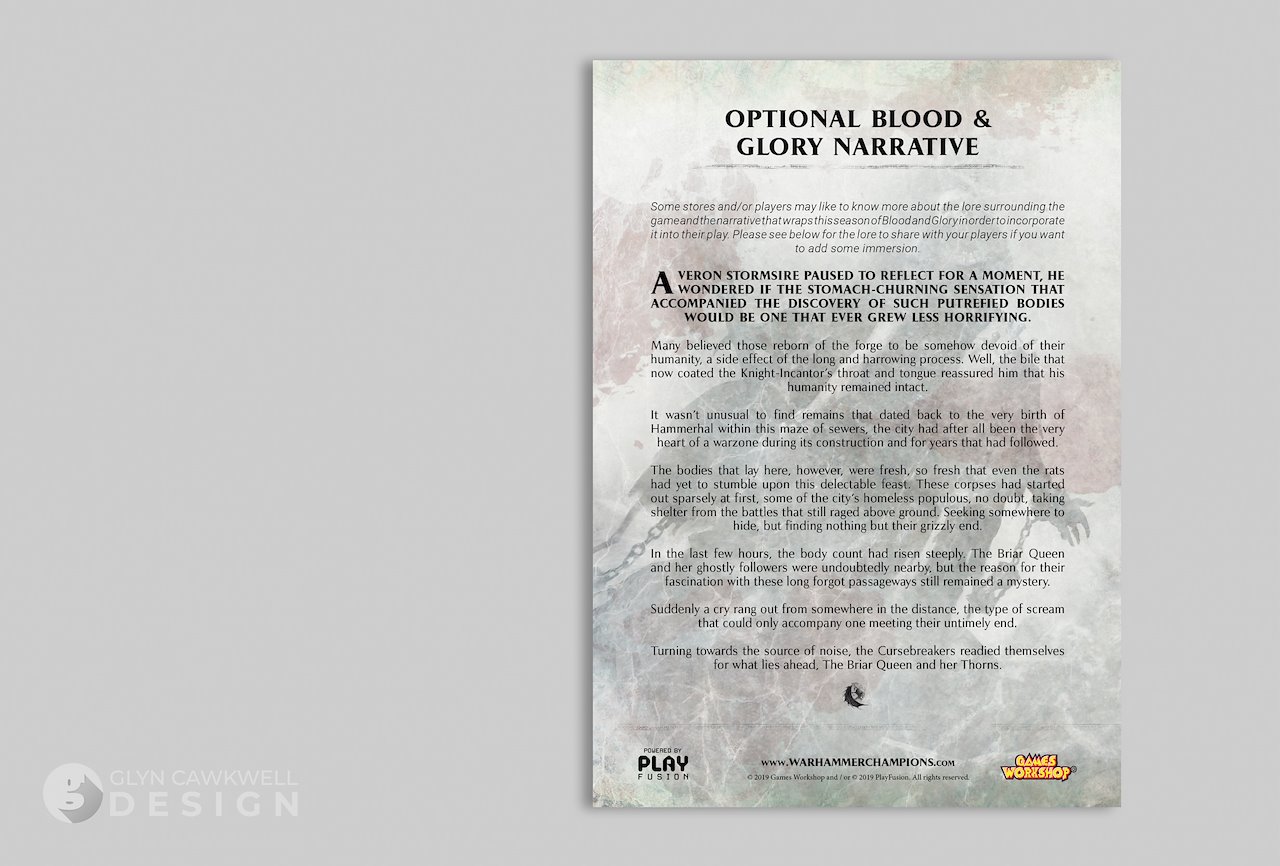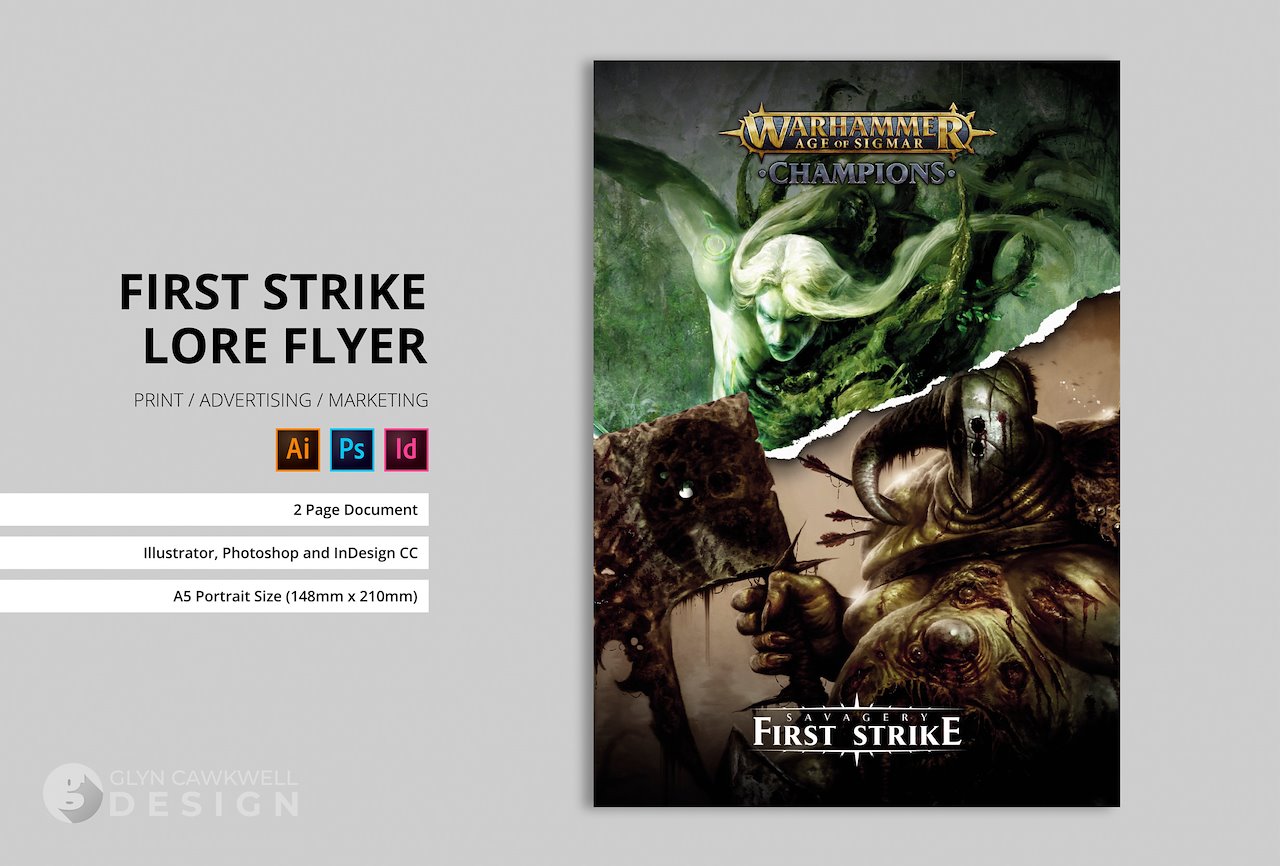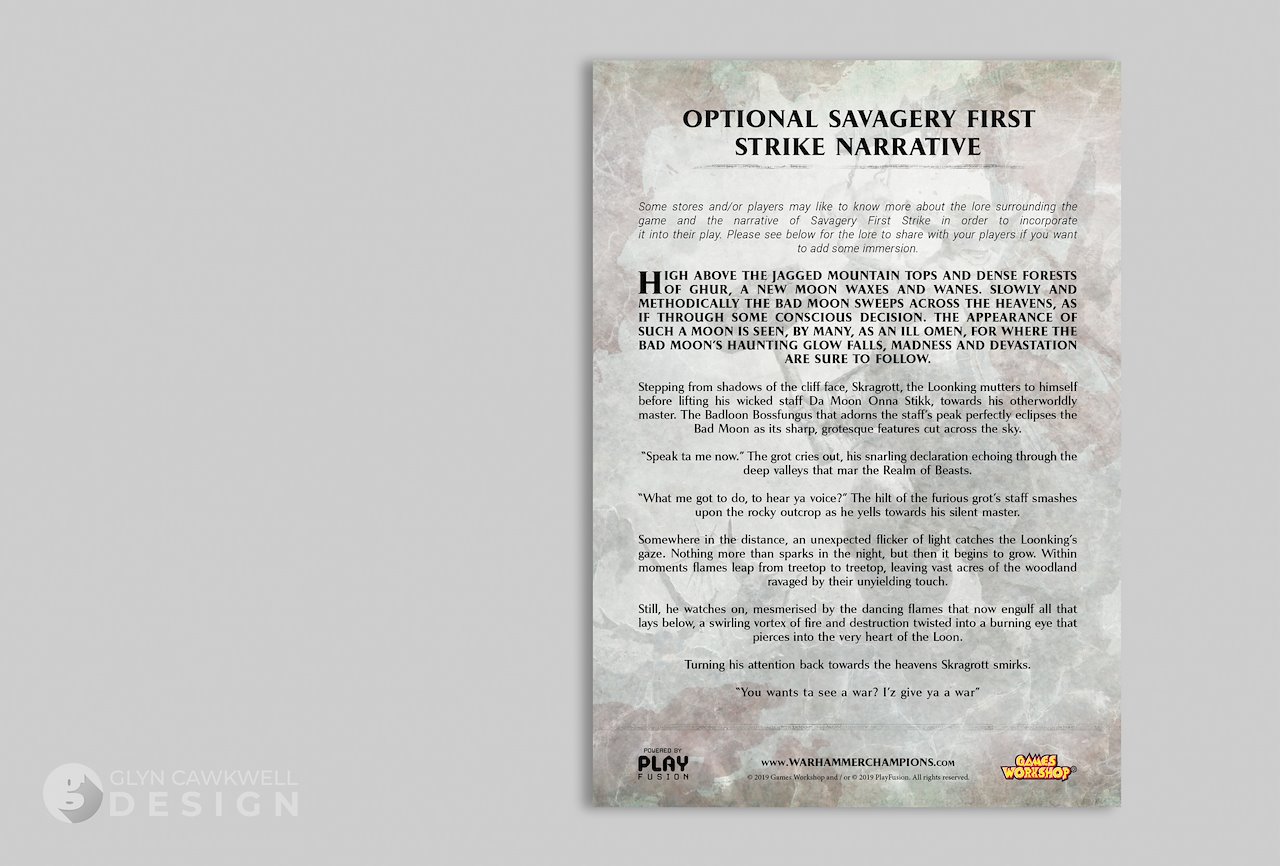 The grid designed for the flyer was constructed in such a way that the text on the back, although quite extensive, was easily legible and didn't overwhelm the artwork and detract from the design. I also decided to only use a maximum of two fonts to also keep the design from becoming over complicated and hard to read, but at the same time have each section distinguishable from the last.