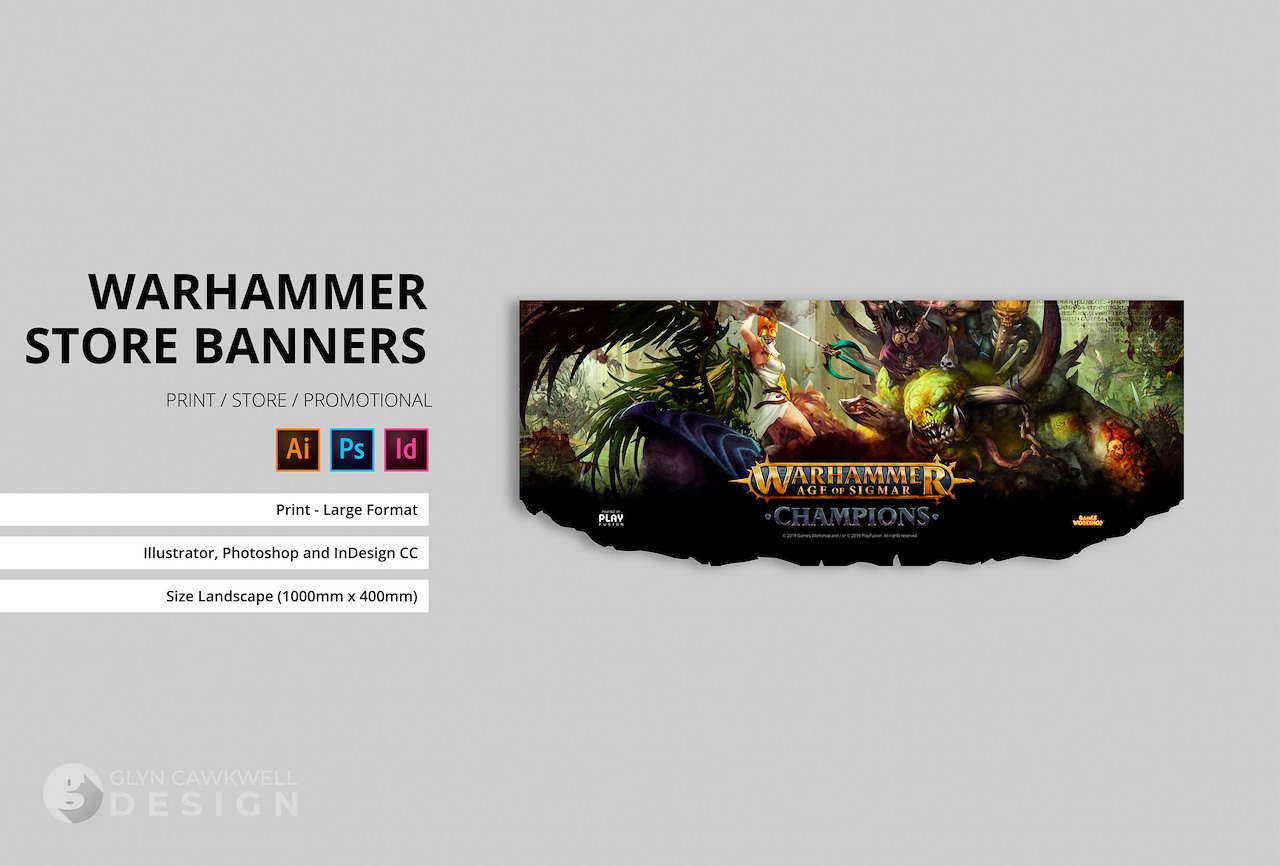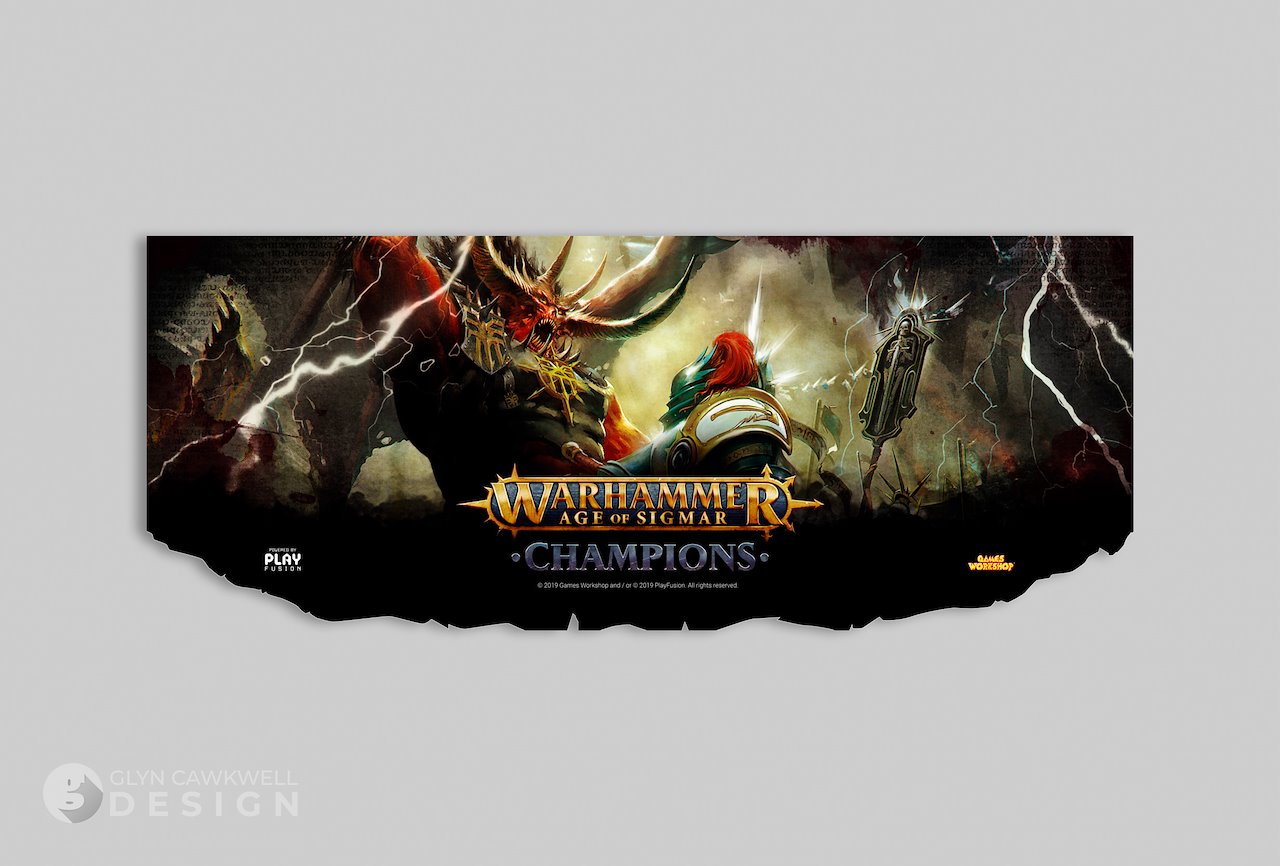 In the beginning the banners were designed to have straight edges on all four sides, but after contemplating the look and feel of the design I felt it needed something more to fit in with the Warhammer aesthetic. I began looking through the artwork archive and came across some torn paper assets and shield designs. I decided to incorporate these into the artwork - the torn paper effect was used on the landscape banners at the bottom to give it more definition and visual appeal. I turned the base of the shield design into a vector object and created a clipping path for it to add character to bottom of the portrait banners. I wanted both landscape and portrait designs to have that rough and ready feel of something that almost felt medieval - hence the uneven design to the edges.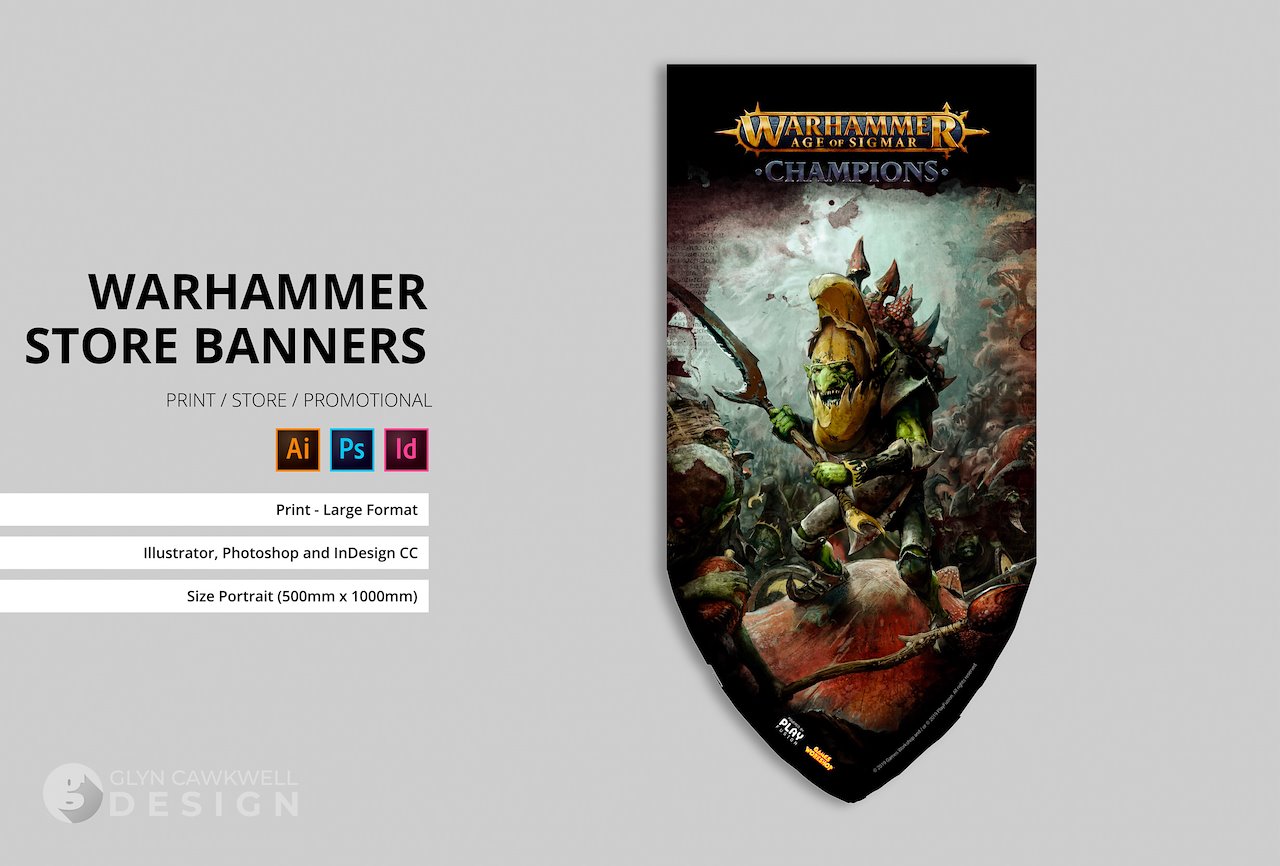 The artwork featured was comprised of a multitude of different layers; I added a lot of effects such as dust and scratches, grain, blood splatter, lightning, hieroglyphics, shadows as well as manipulating the curves and colour balance to give the feeling these banners were worn and tattered. I wanted the put across the feeling they had been in use, to give that rustic aesthetic the Warhammer brand is know for.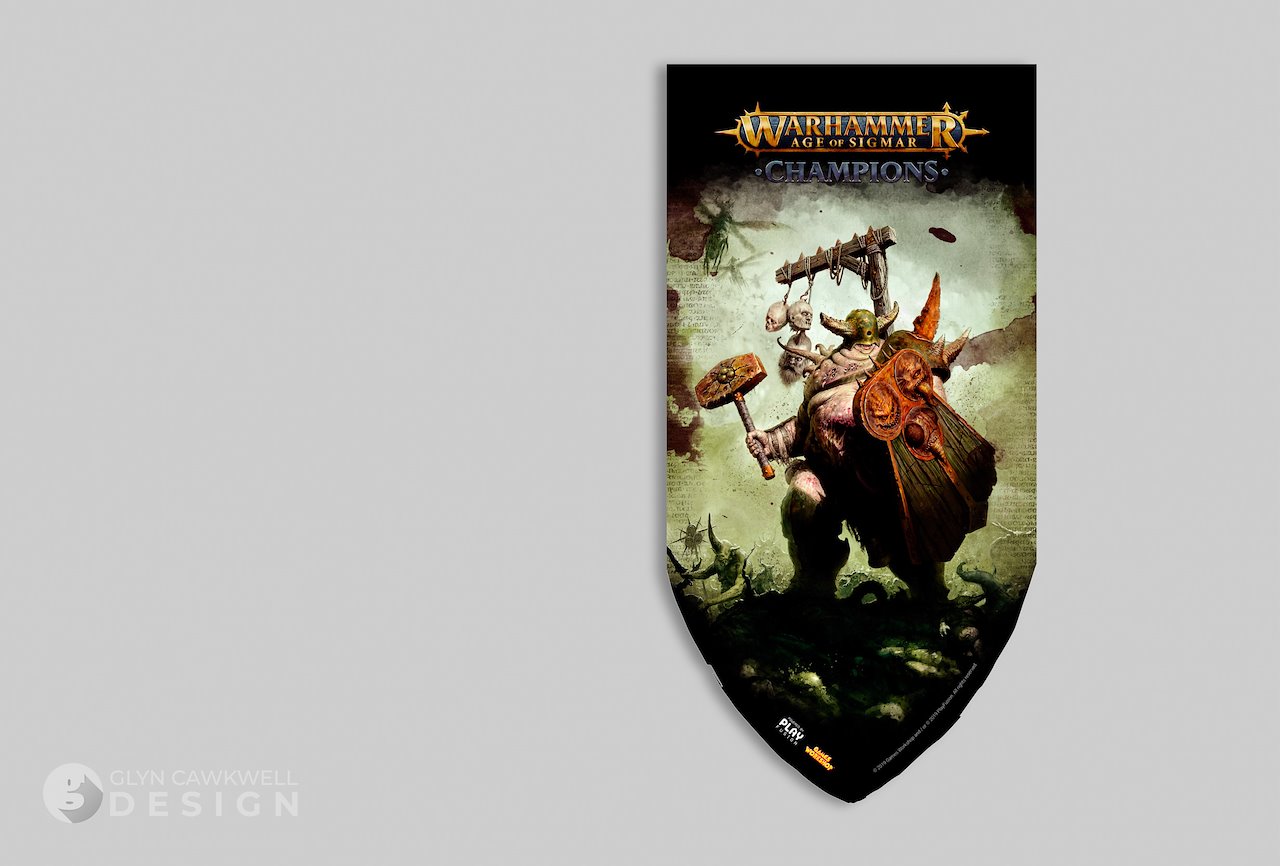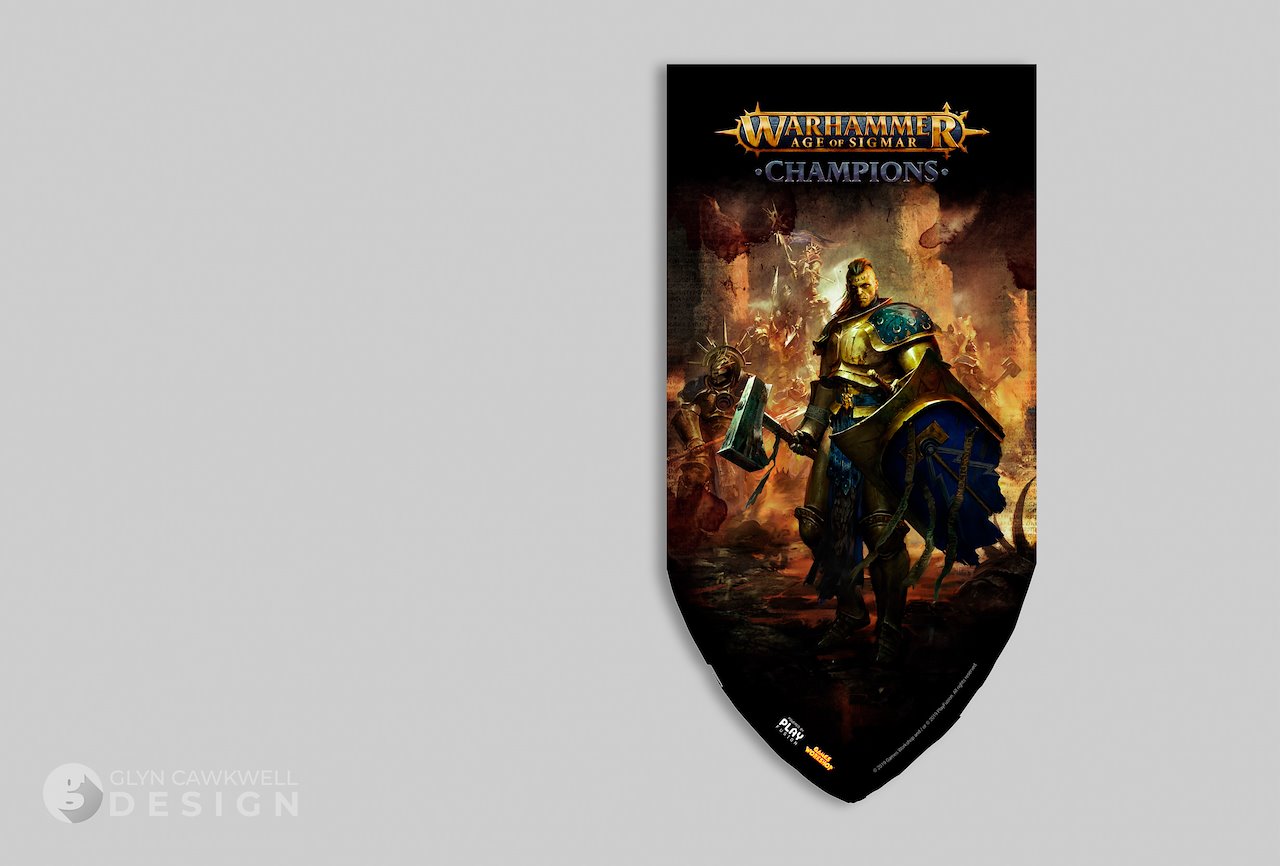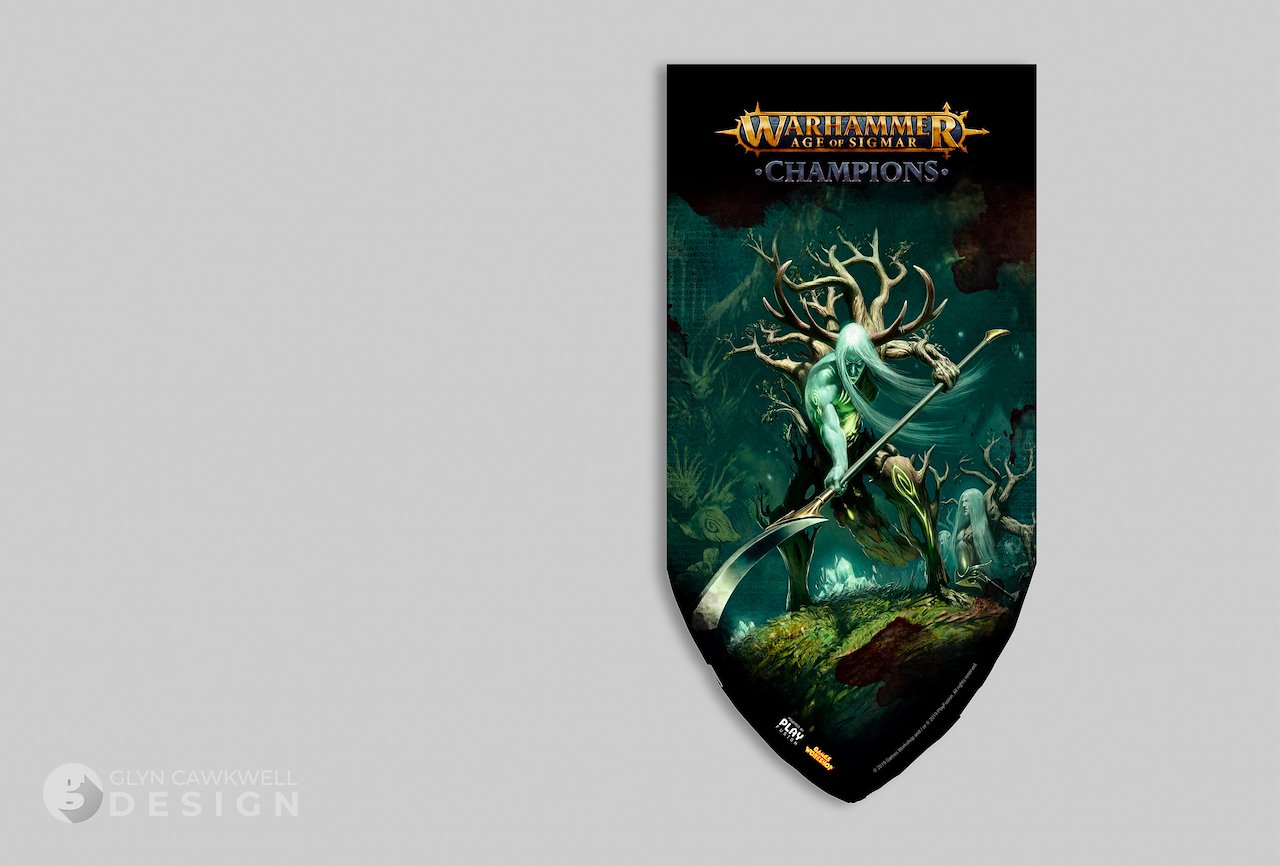 For the portrait banners I decided to have the logos and copyright text curve around the base of the design due to the fact it looked strange and out of place to have it floating at the base centre. As with all Games Workshop® designs the artwork had to be sent off for approval before being printed.