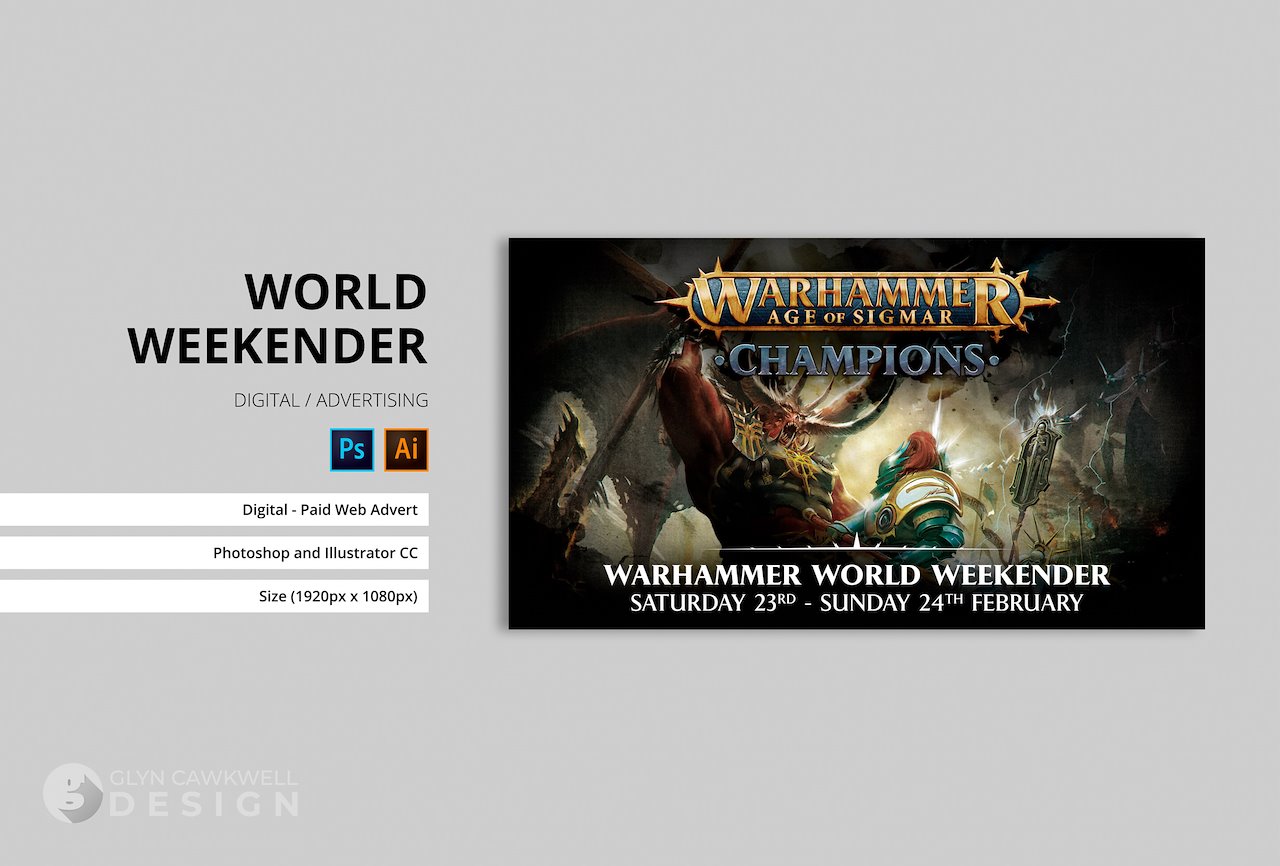 The Warhammer World Weekender takes place in Nottingham at the end of February. It's a pitched battle tournament where players prove themselves as the master of battle in a Swiss-system tournament that culminates in a top-eight single elimination cut to determine the overall winner. I decided to use the Choas Daemon fighting the Stormcast knight to emphasise the battle style tournament.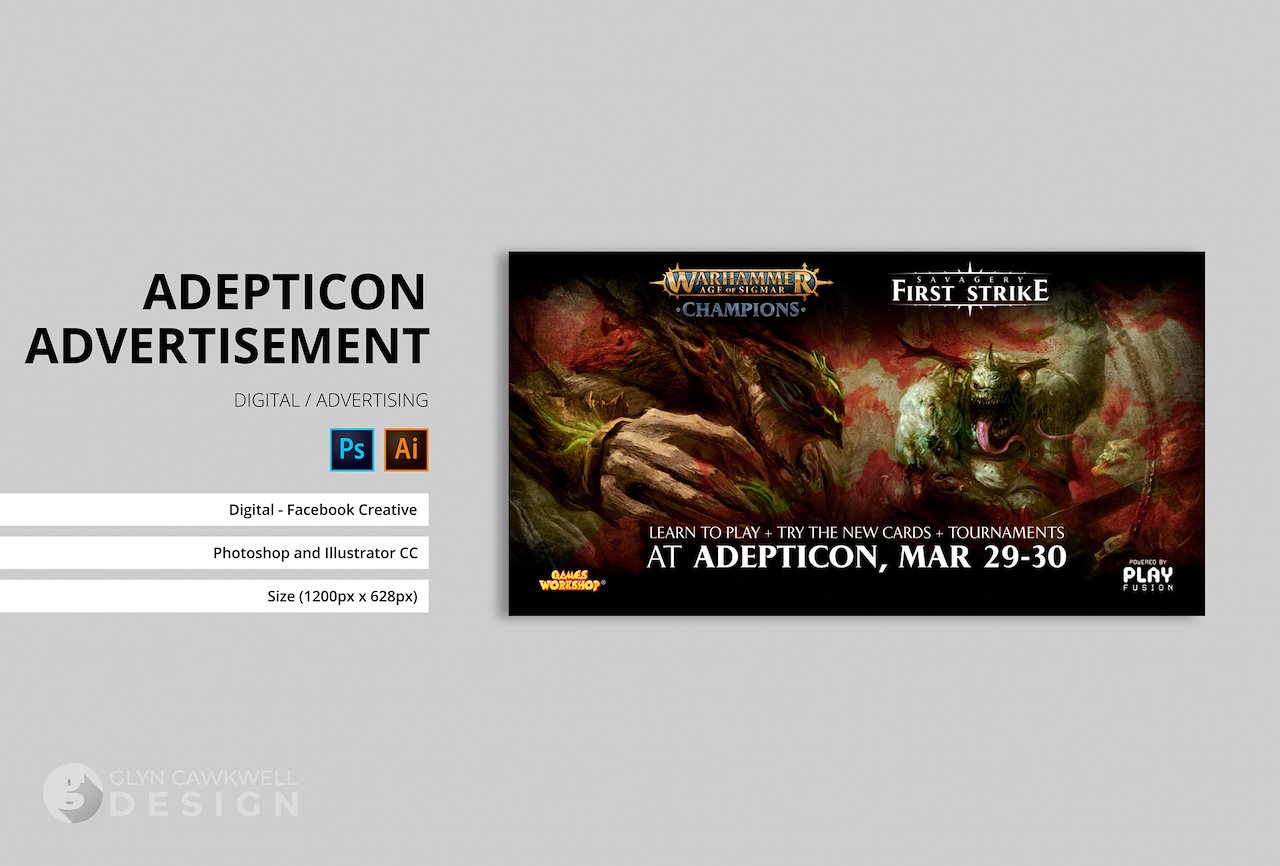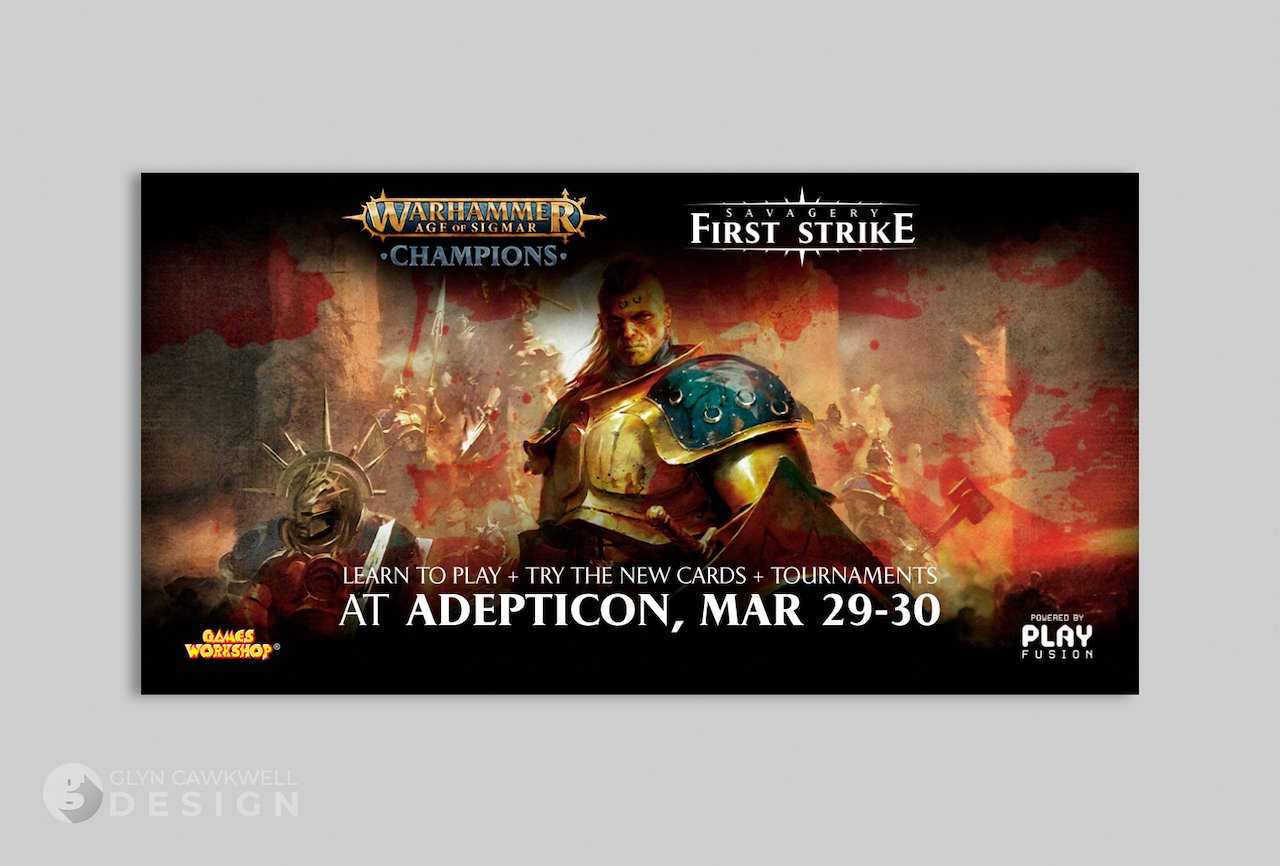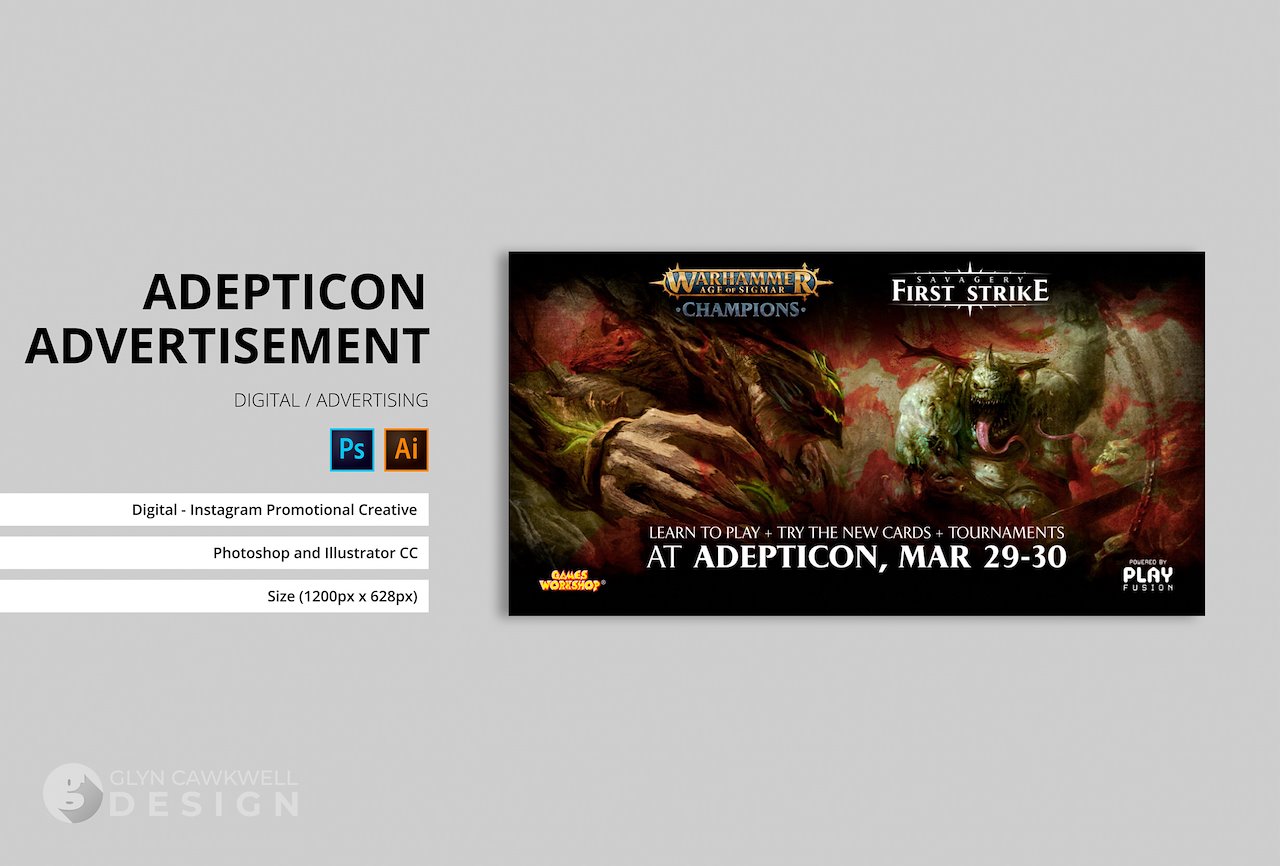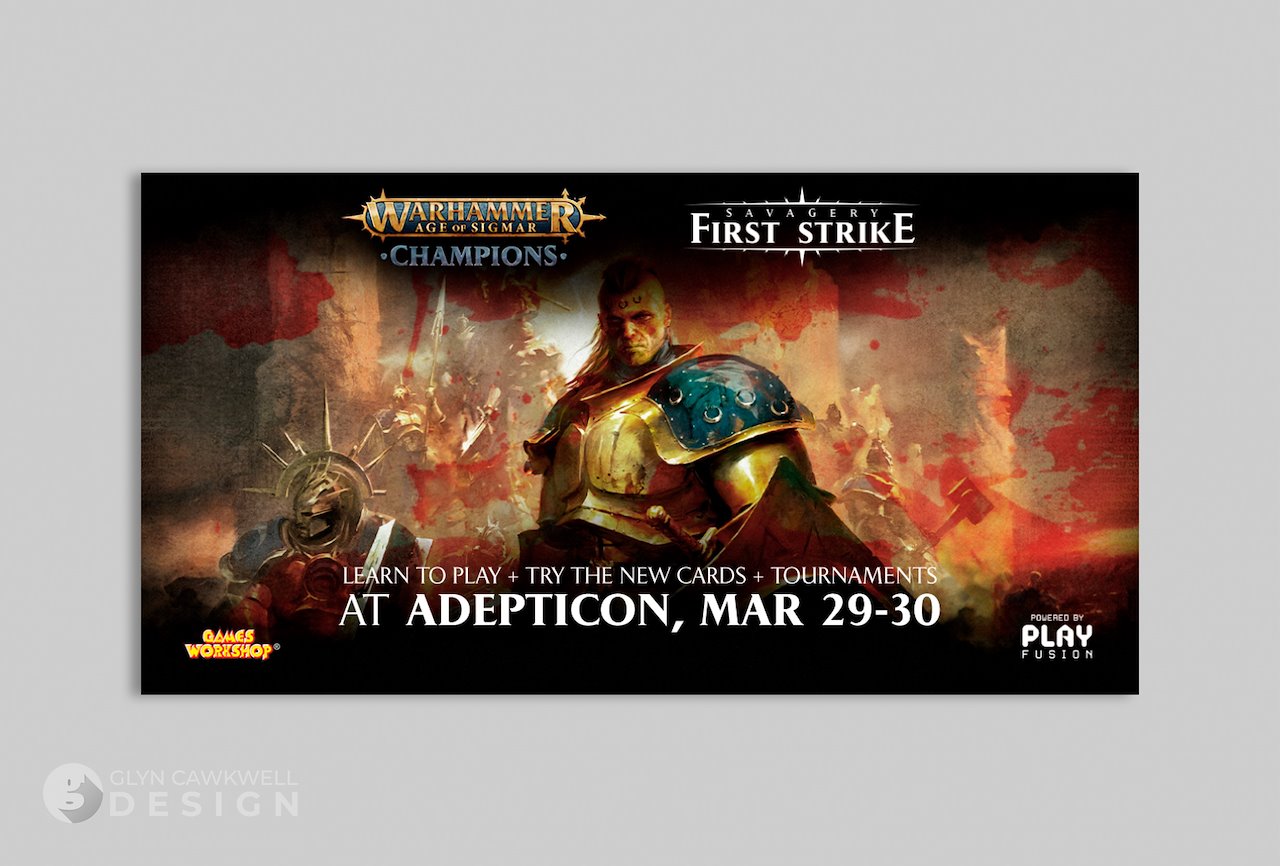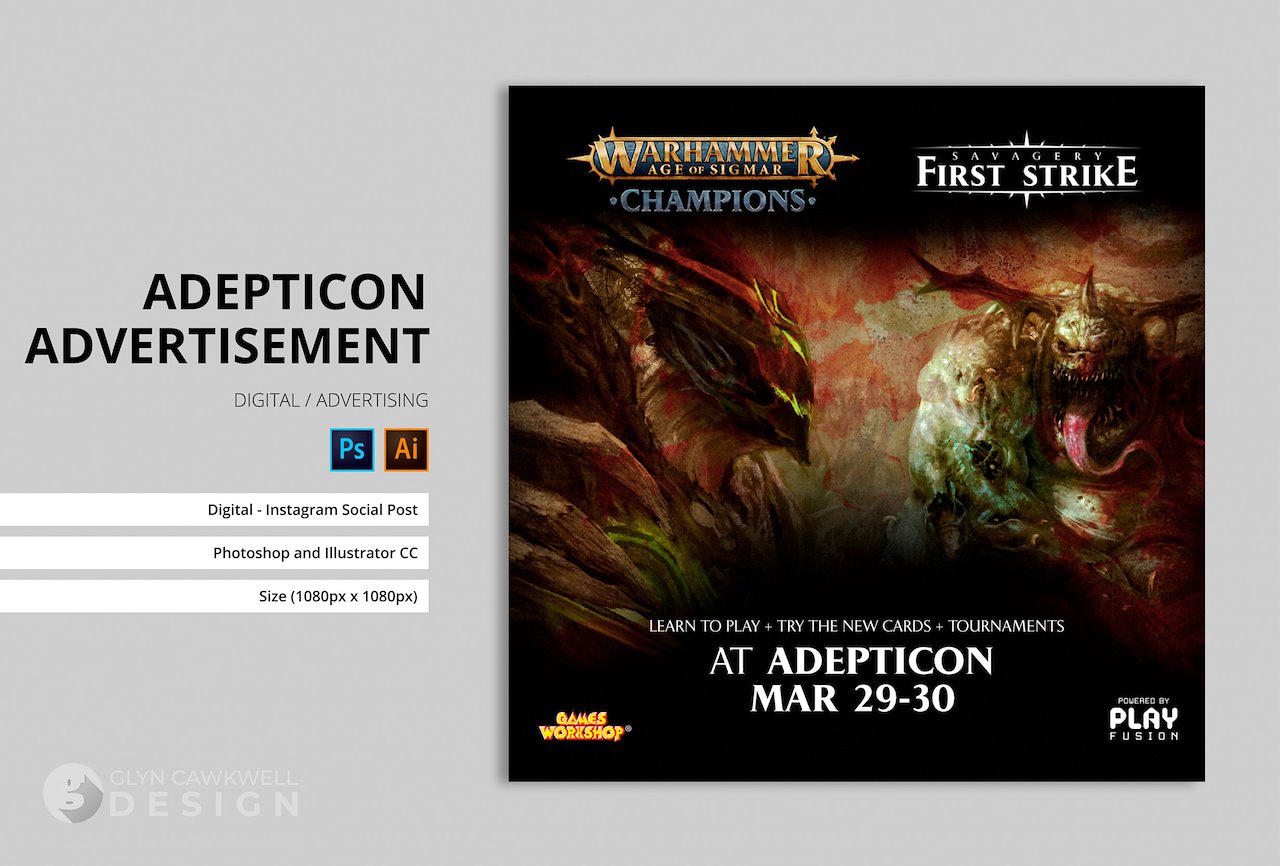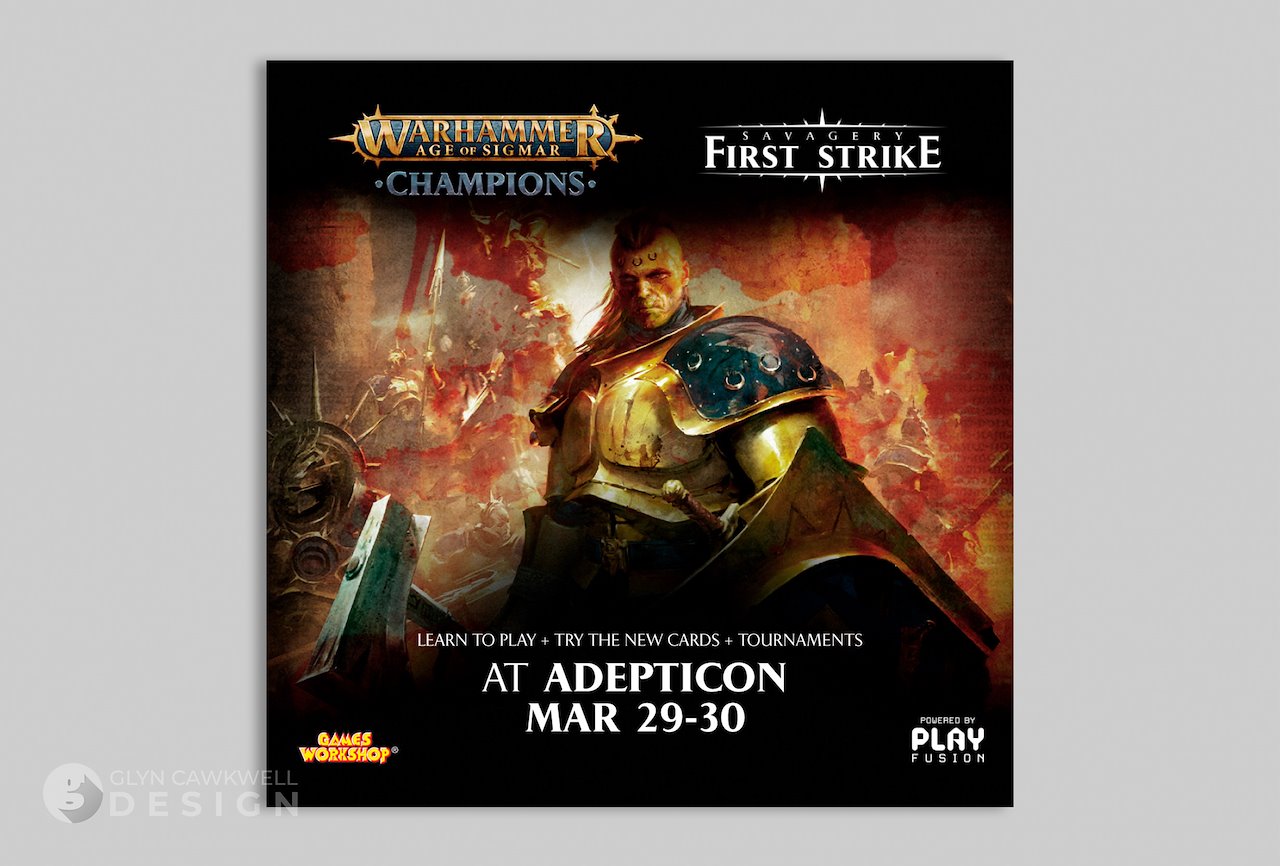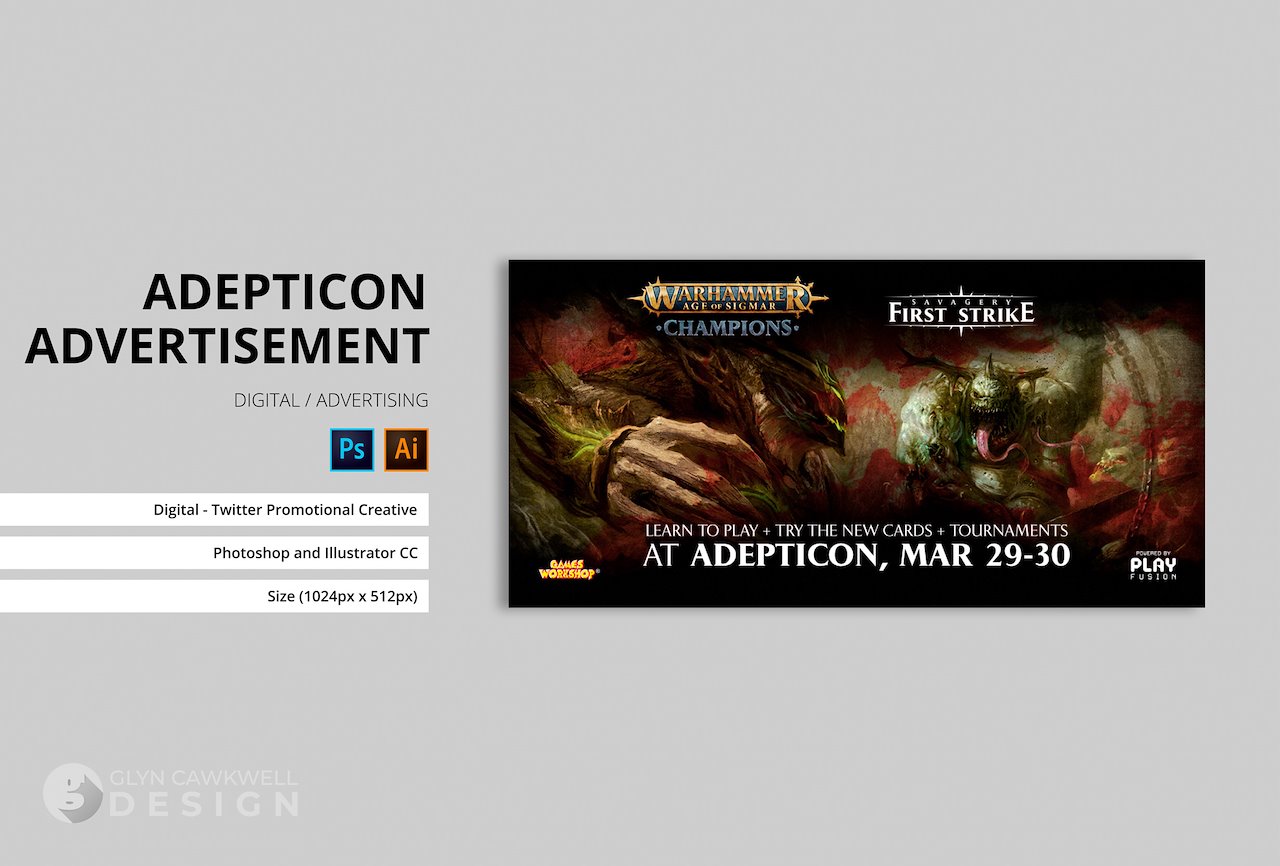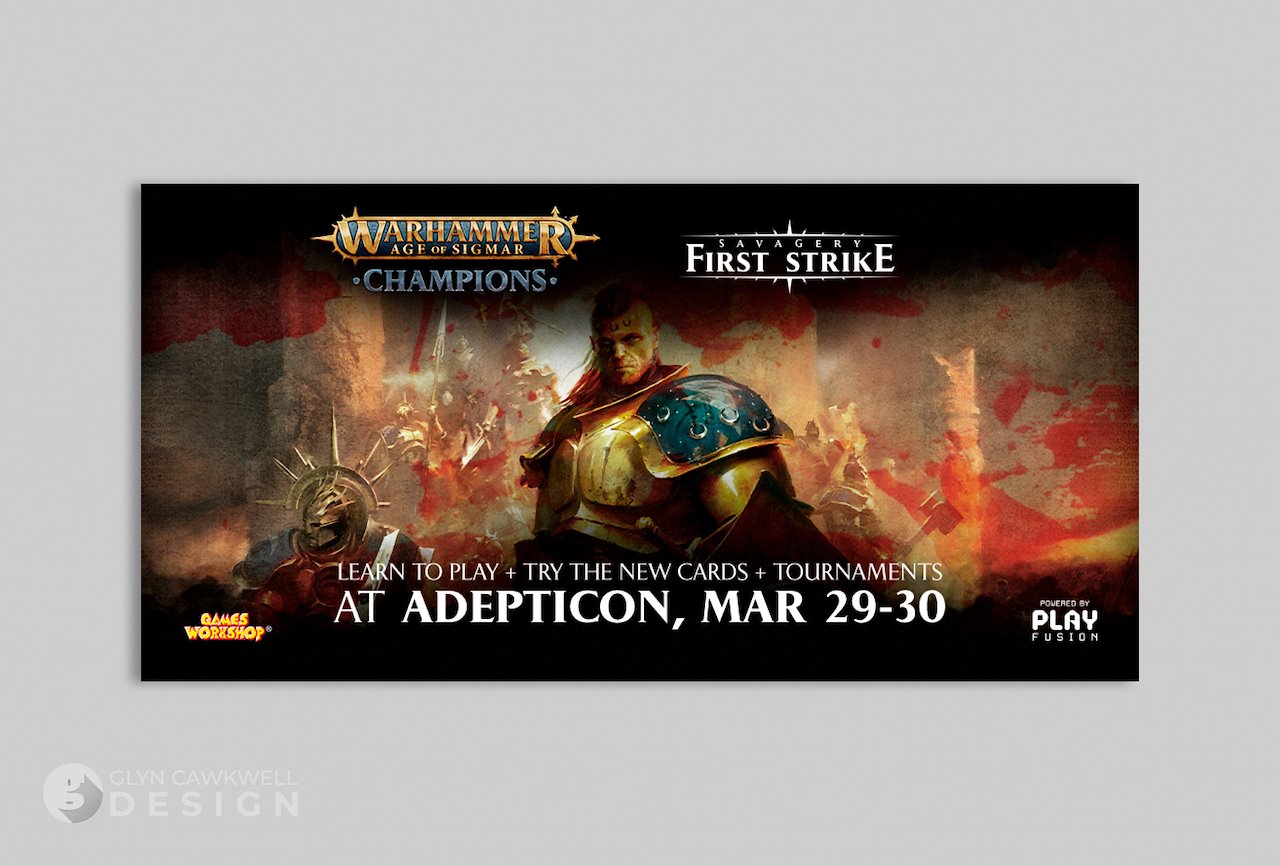 AdeptiCon is the world's largest convention of war gaming, which took place at the Renaissance Schaumburg Convention Center Hotel, Schaumburg, Illinois in March. It featured over 460 tournaments, event games, and hobby seminars covering all aspects of the miniature war gaming hobby. I decided to present two options for the social posts; one showing the Sylvaneth in battle with the Maggotkin and the other featuring the iconic Stormcast faction. I intentionally wanted the artwork to be dark and gritty to emphasise the mature nature of the game and the target audience. I desaturated the colour of the artwork and worked in subtle highlights, dust and scratches and blood splatter effects.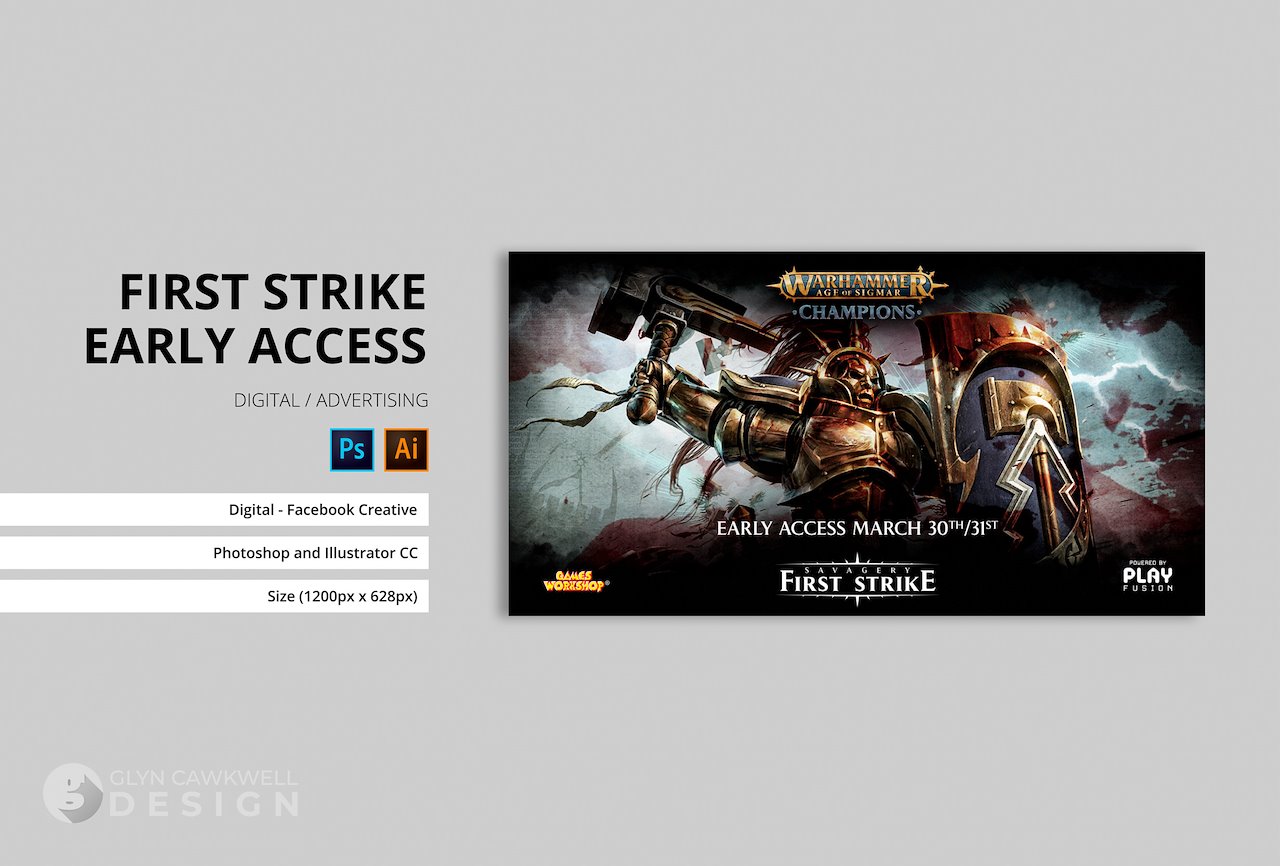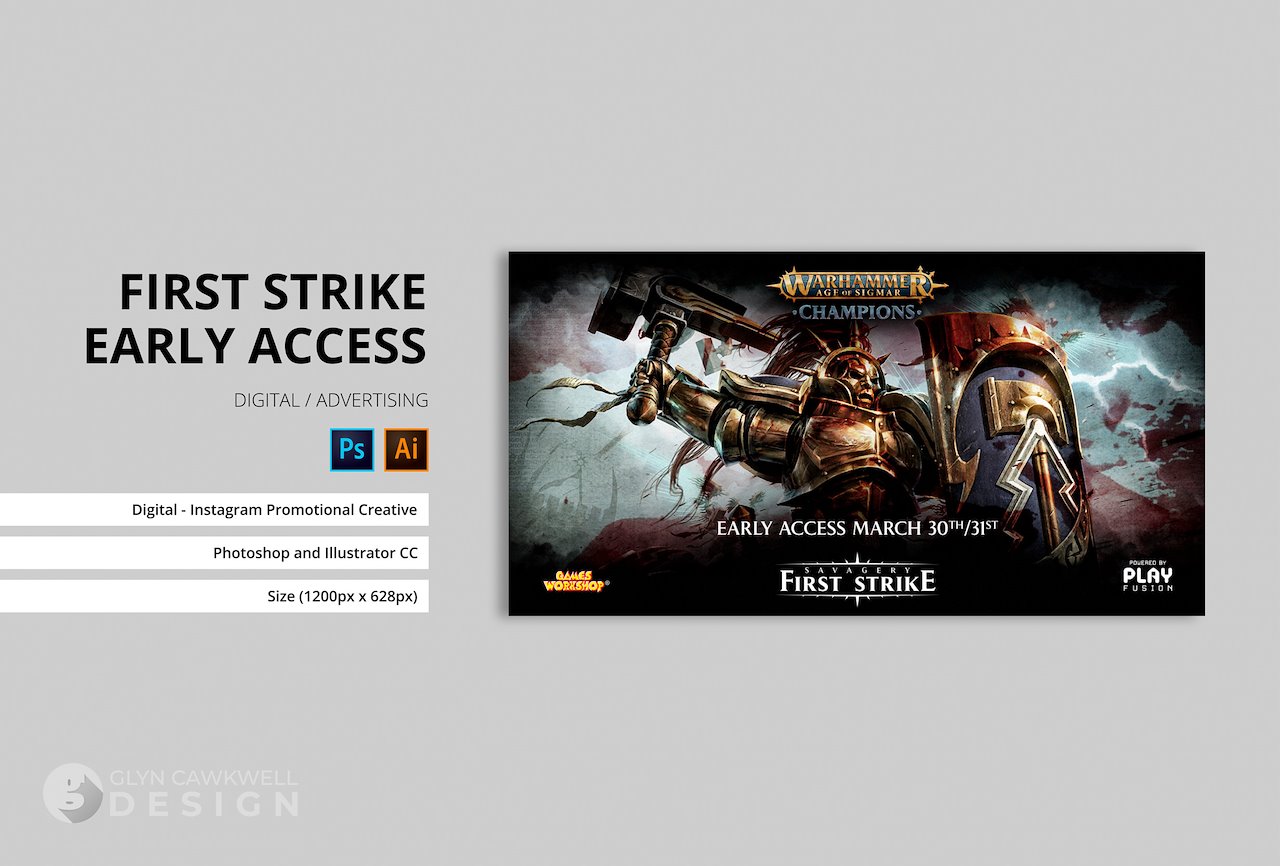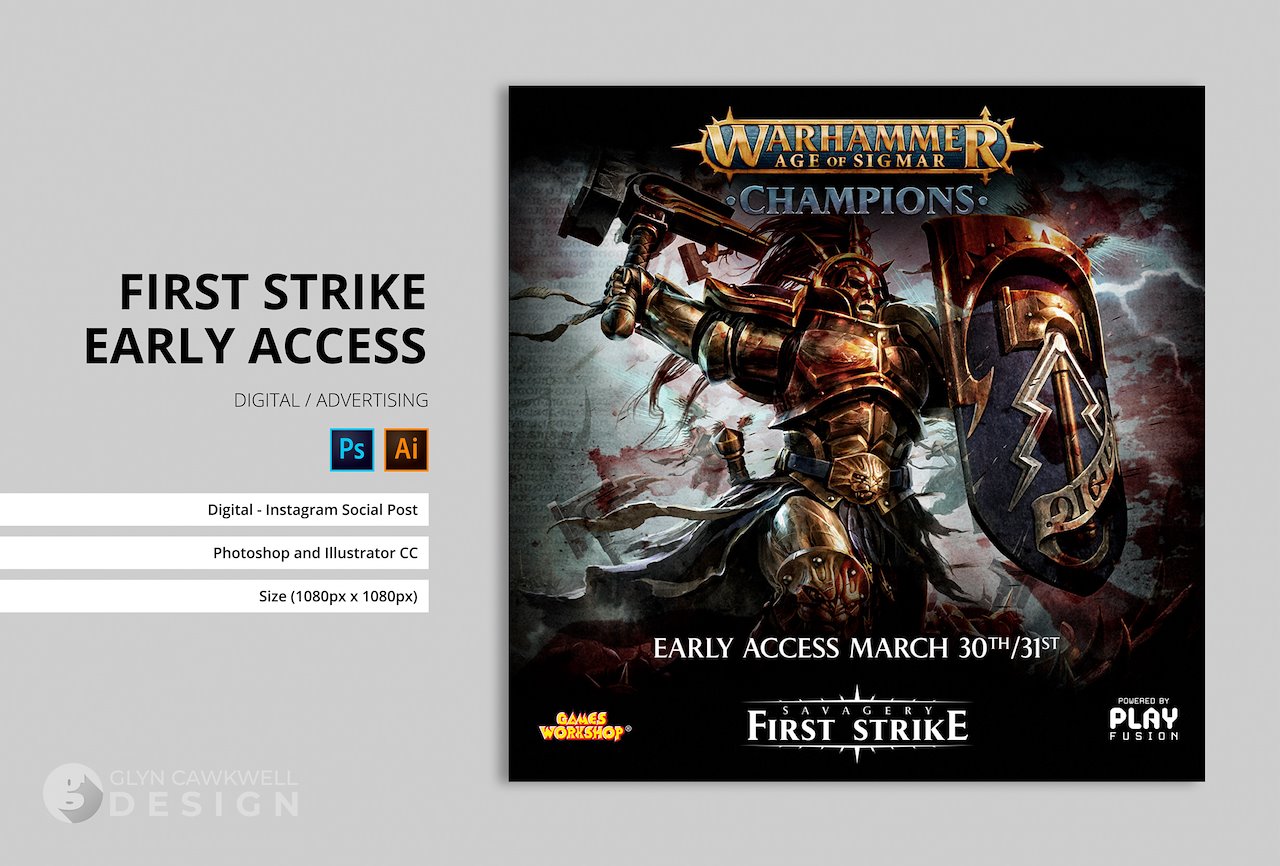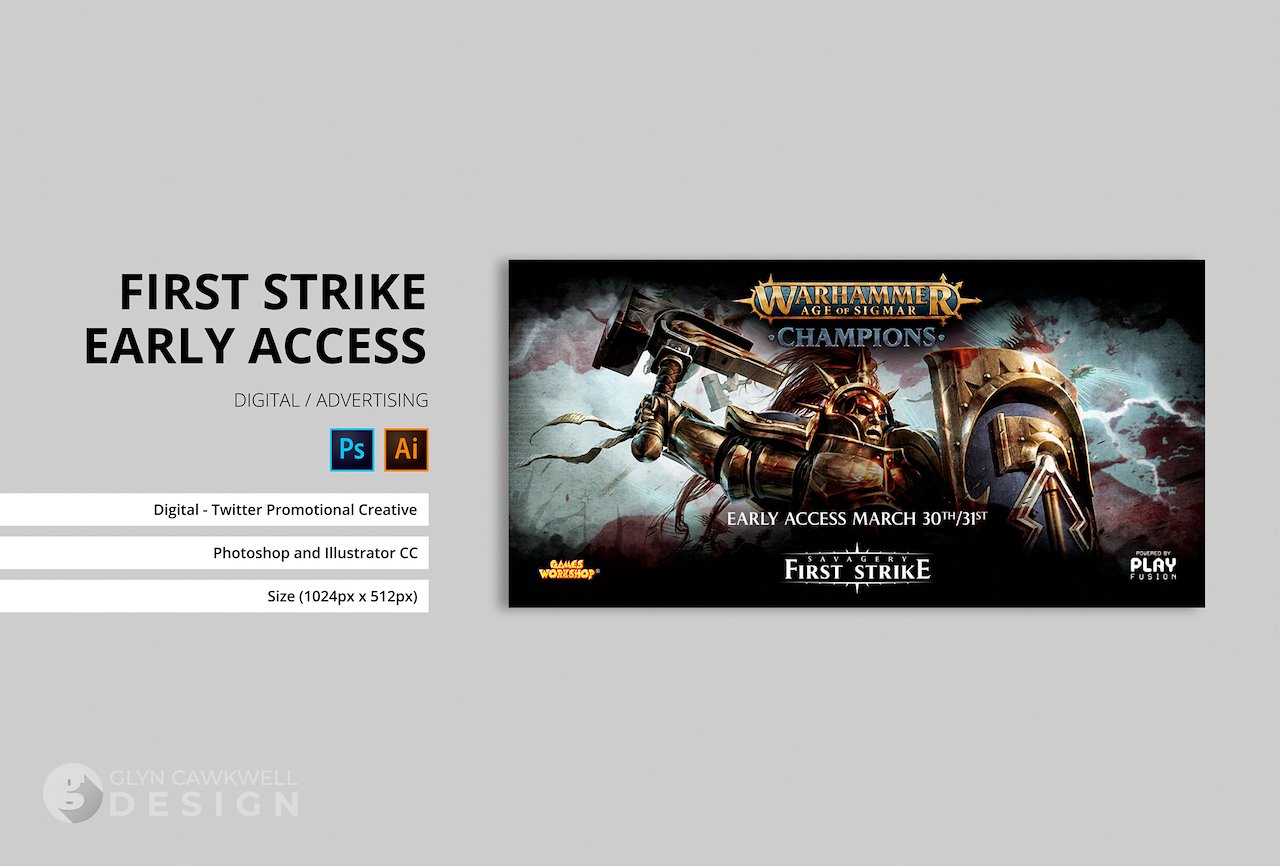 I used a singular Stormcast character going into battle for the early access post to play on the analogy of being the first one to have access to the new cards. I desaturated the whole image and then brought out the colour and highlights of the armour, whilst adding more detail to the stormy sky, lightning and rain.