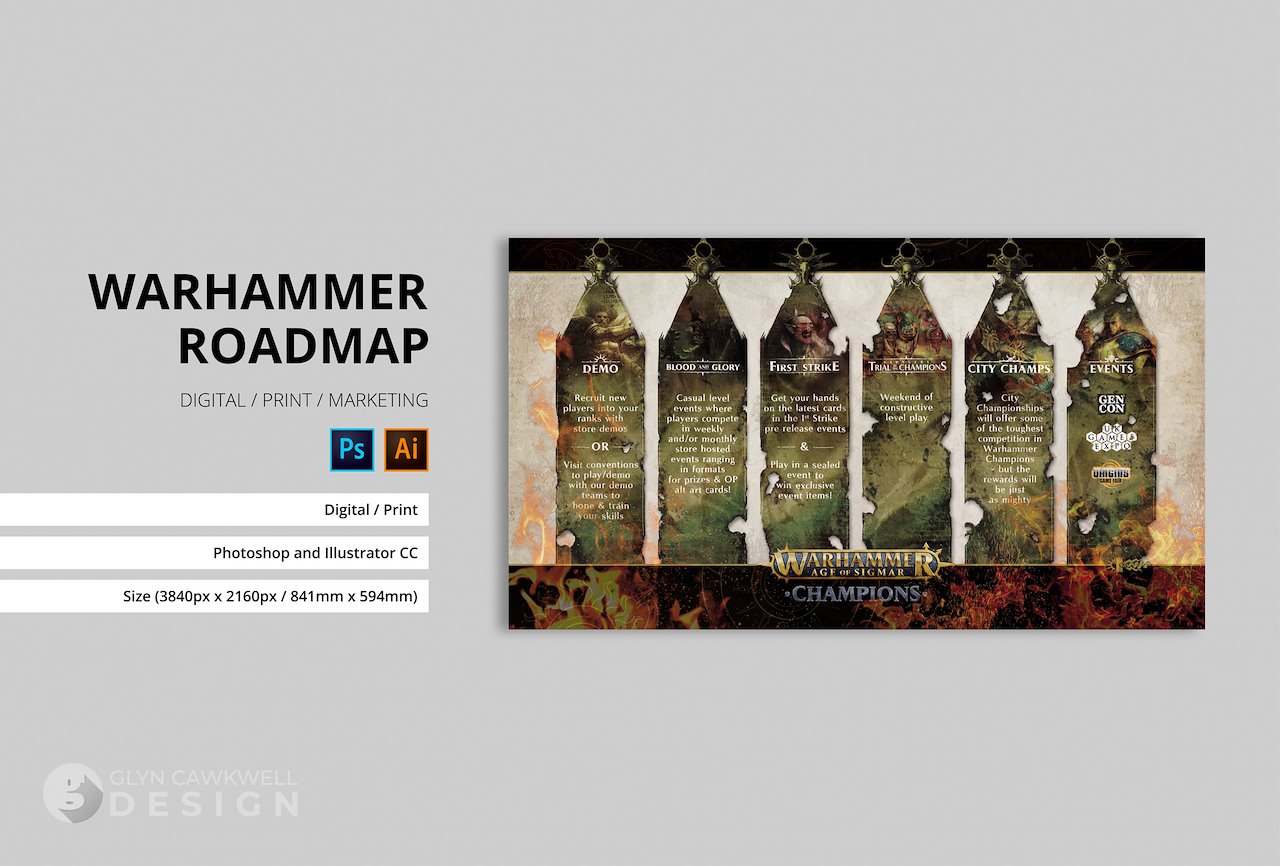 The roadmap creative was quite an open brief. The main aim was to showcase to the stores how players can progress – starting from in-store demos and eventually leading to game expo competitions. I came up with the concept of having each section designed as a medieval banner that gradually becomes more tattered and deteriorated as they went along as a way of showing the numerous 'battles' a player will have to undertake to progress. I developed displacement maps to add depth to each flag, to have them appear as if they are blowing in the wind. Masks were added to layers to showcase the burnt edge effect.
Video showing how I created the medieval flag banners using displacement maps and various effects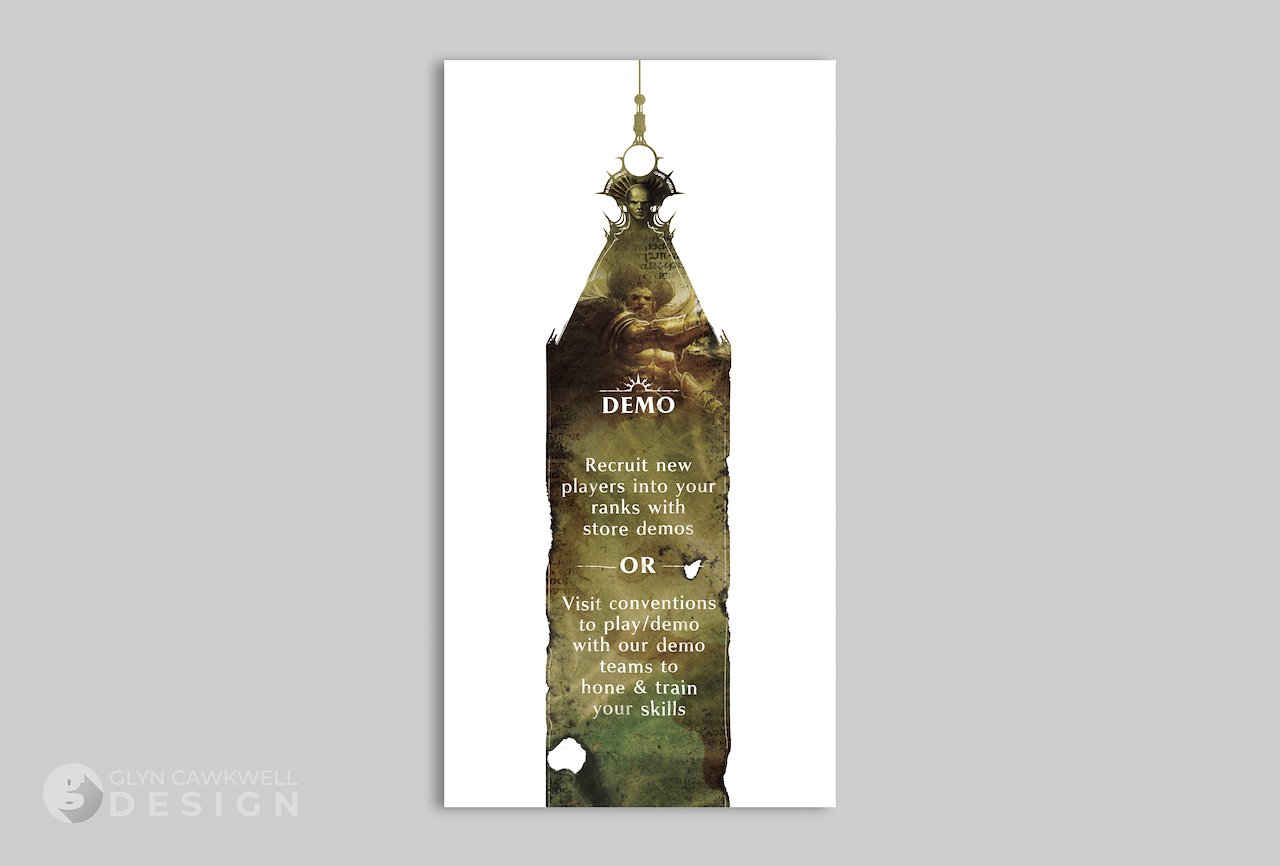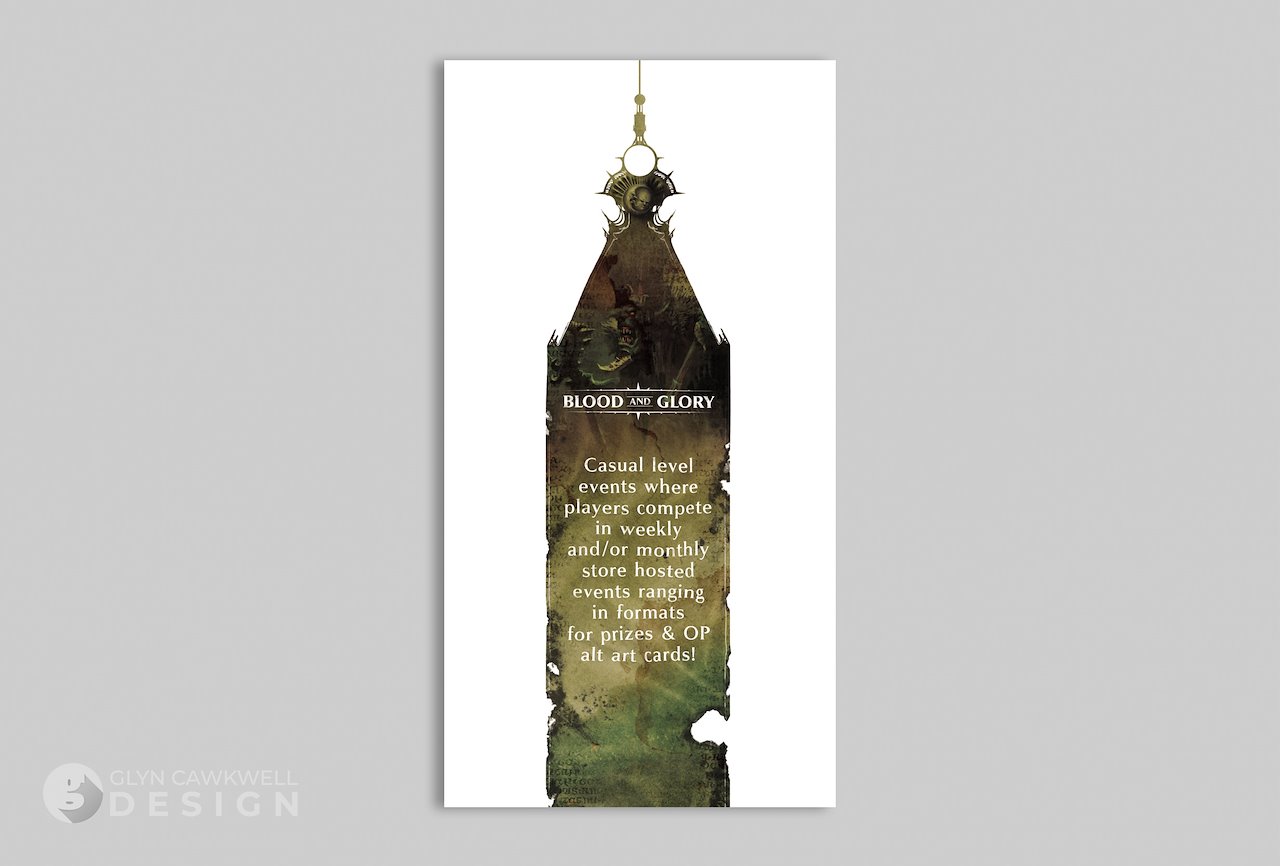 Each flag design started as a basic flag shape which I then added texture to. I wanted each flag to represent a different faction from the game so I used different badges at the top of each design to distinguish each faction. After the basic shape and badge had been merged and blended together I went about adding in artwork representative to each particular faction and adding in the various effects to make the flag appear 3D and worn in nature. I created individual displacement maps for each flag from the base 'crease' layer so that the text and effects would warp correctly around the crease giving it a more realistic look.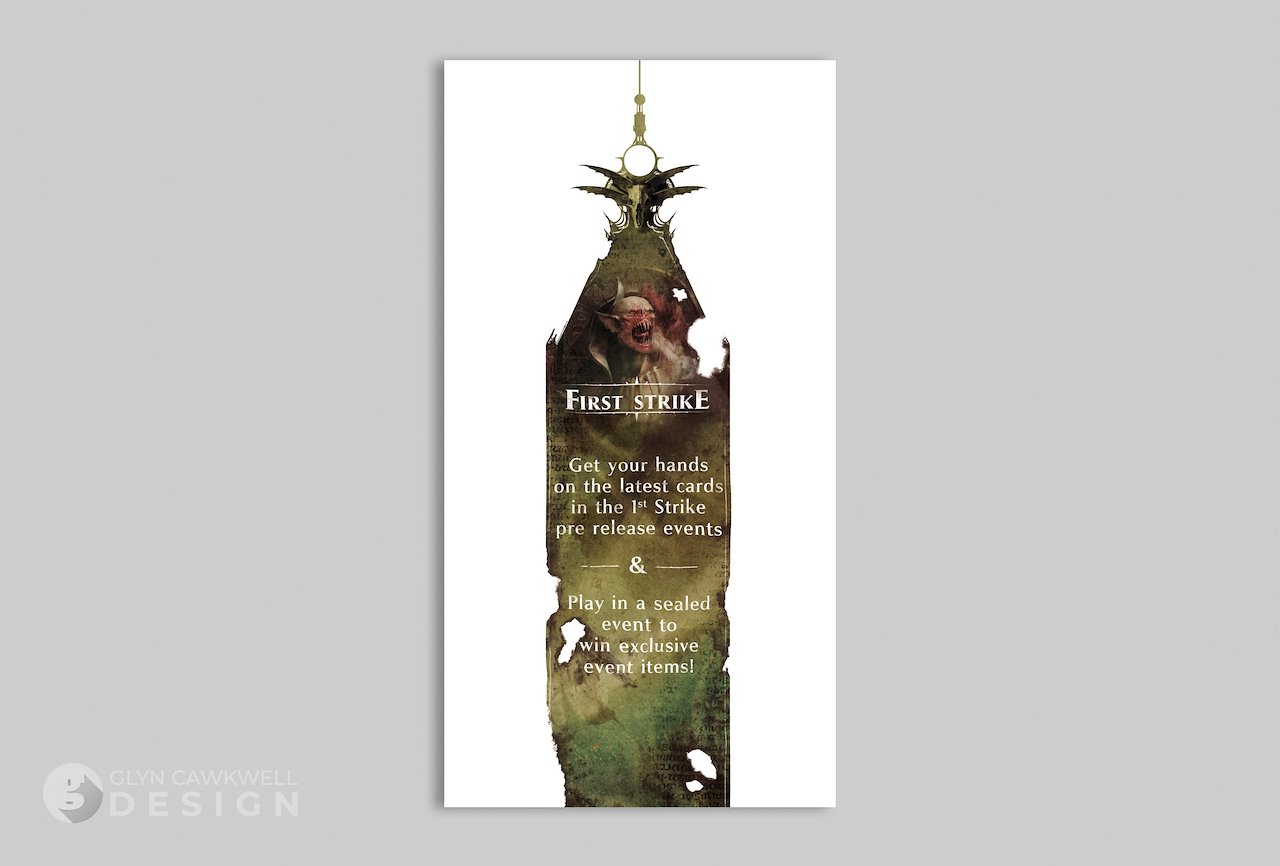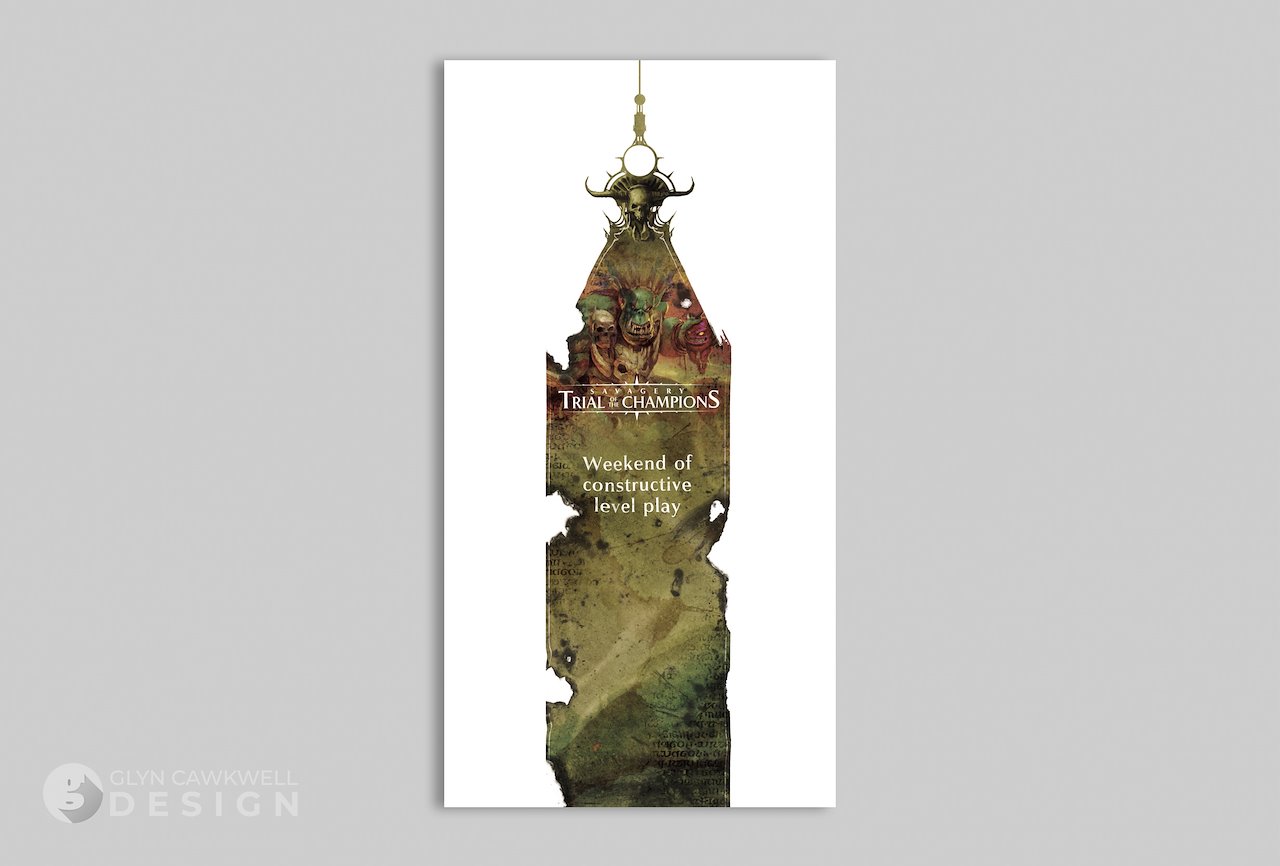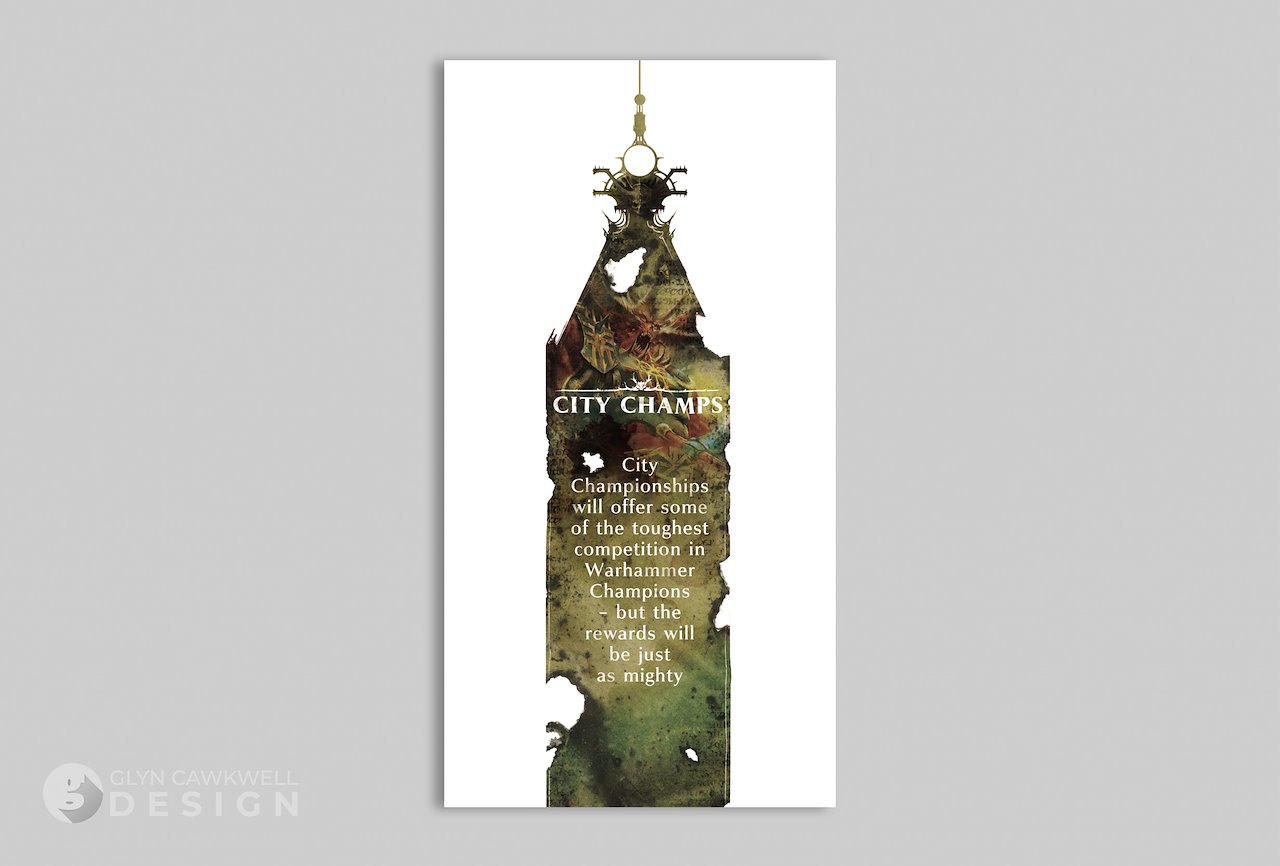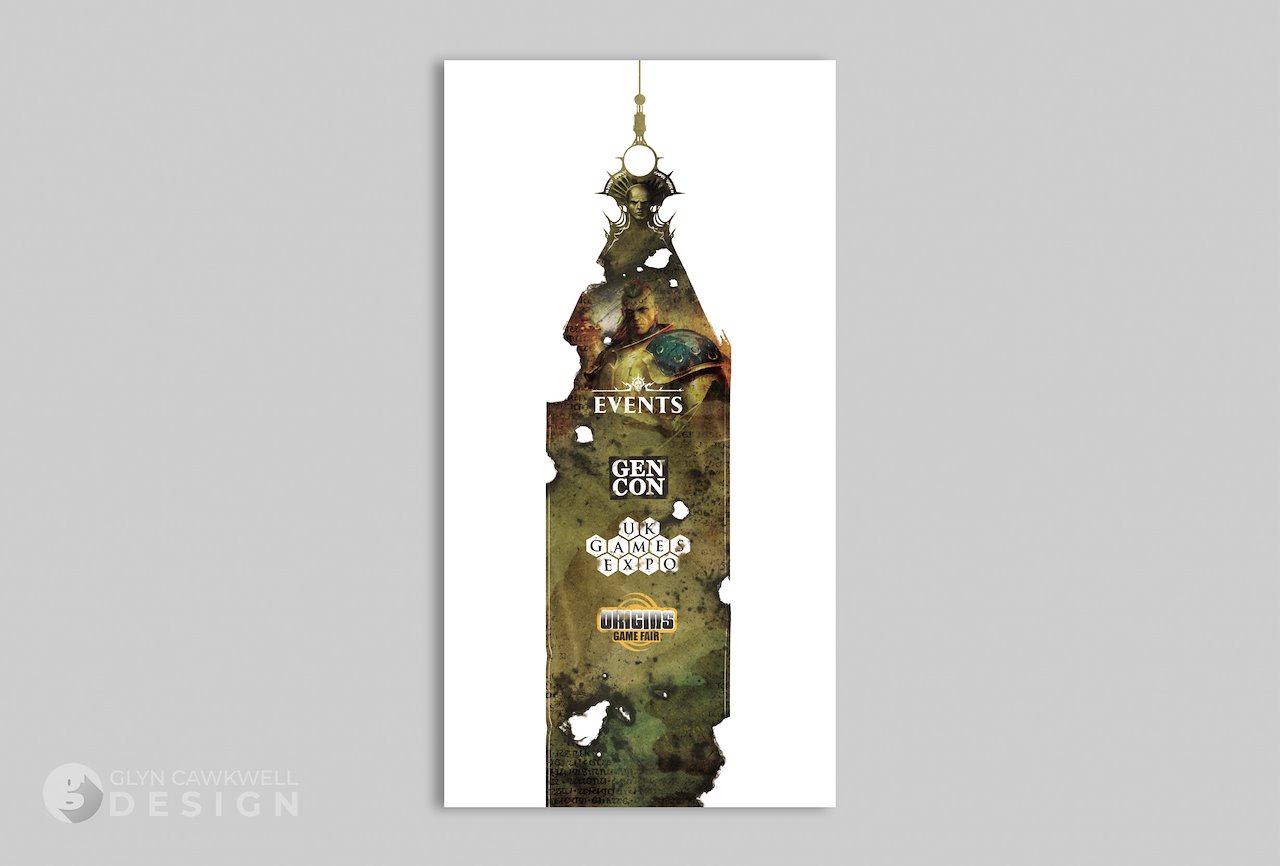 Video showcasing the creation of the final roadmap creative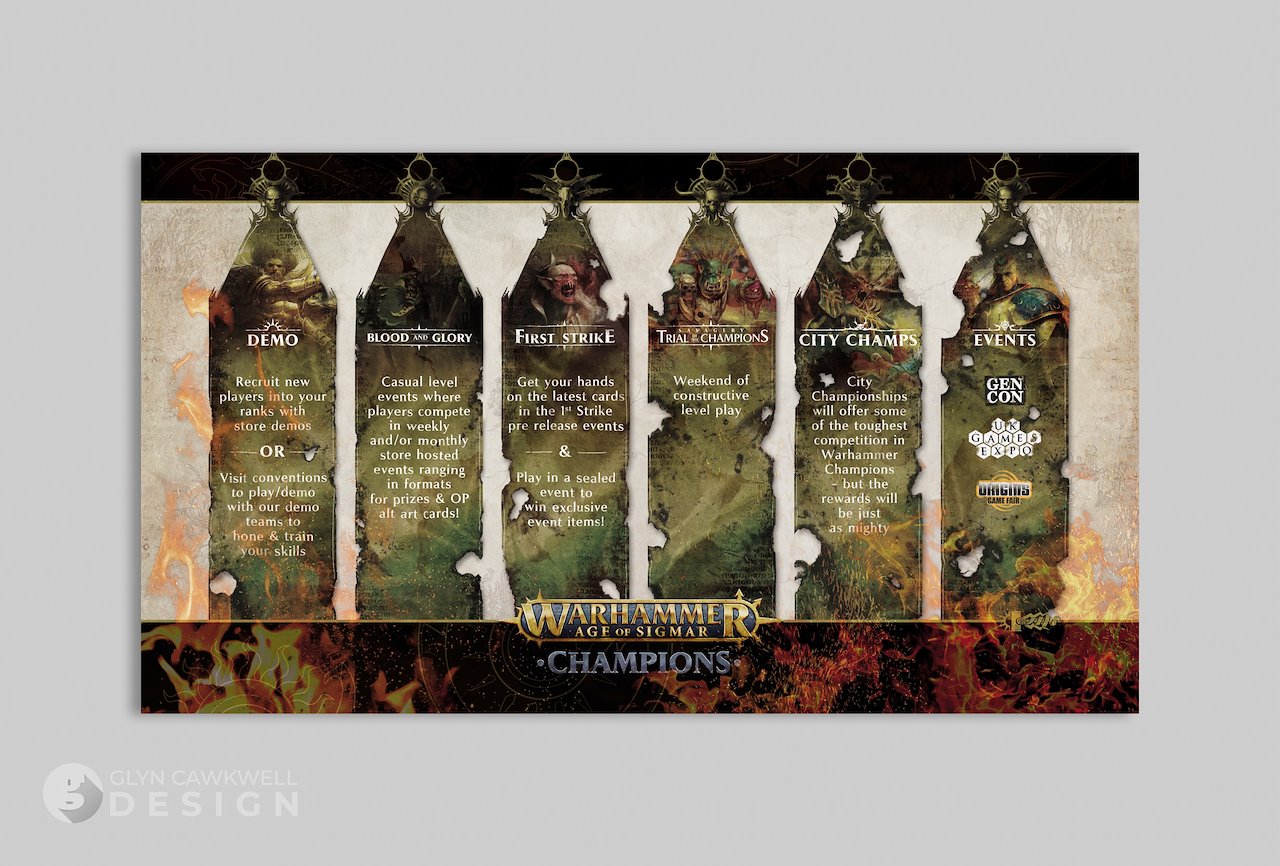 Creating an effect background image to tie the whole creative together was paramount. I decided to take inspiration from The Lord of the Rings map by adding in subtle background details such as trees, rocks, hieroglyphics, parchment effects, a multitude of textures and finally adding in fire and sparks to highlight the burn edge effects on the flag creatives. I added tonal colour shifts to also help blend everything together and make it look more cohesive.