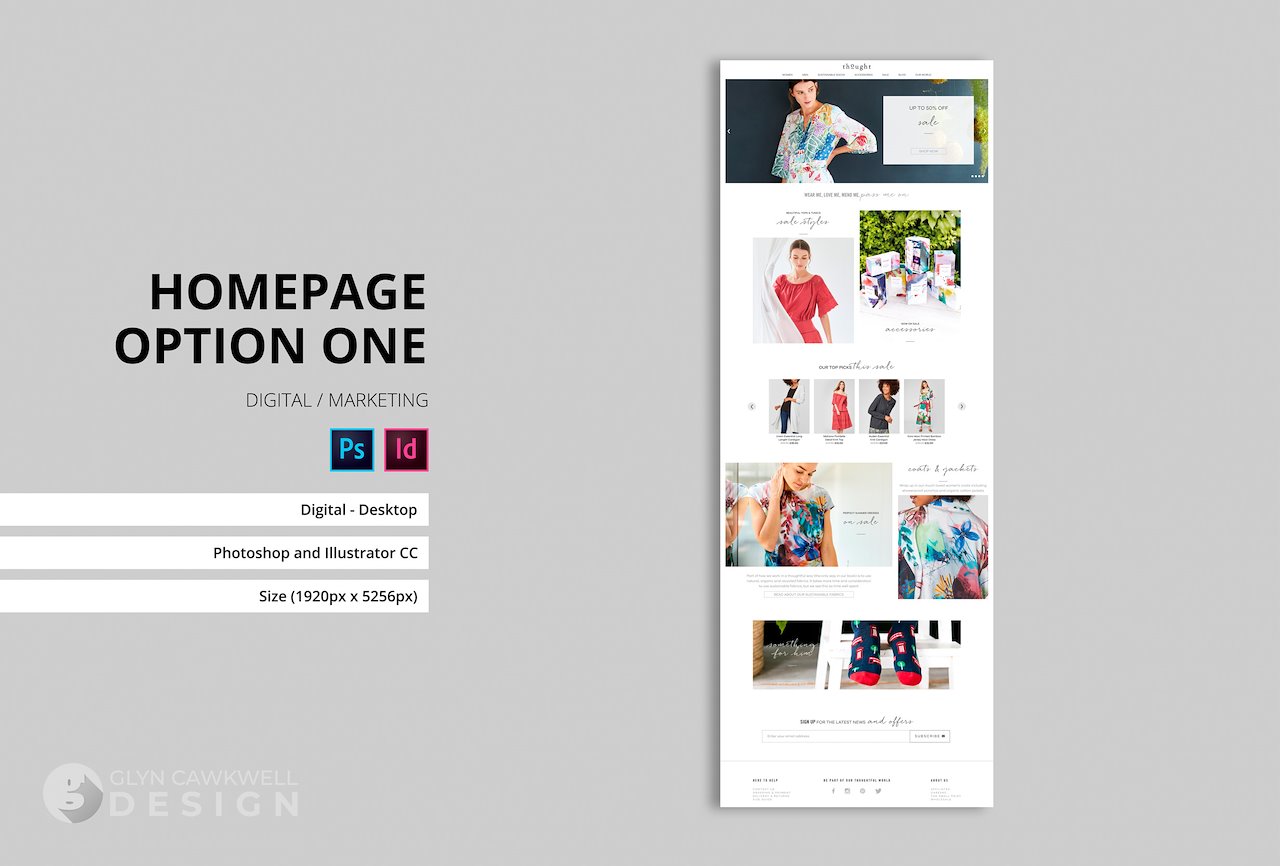 I wanted all elements of the homepage to be cohesive with the email designs and bring in elements of the sustainability - using key messaging to make customers aware of the eco-friendly approach. The key to the homepage design would be what was listed and where it would take the customer - the user journey.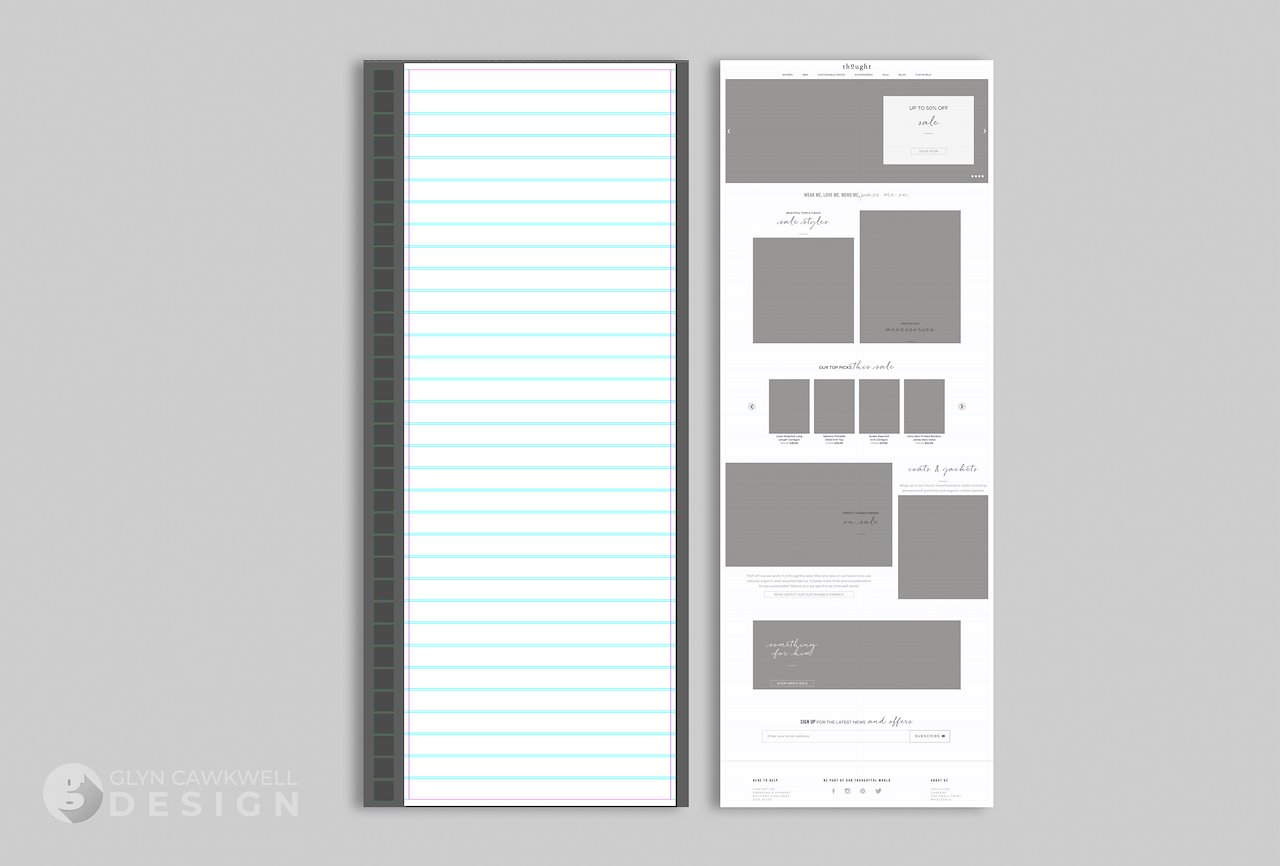 The homepage grid system followed the same principles as the email grid; one built to allow flexibility and composition while maintaining a cohesive look and feel.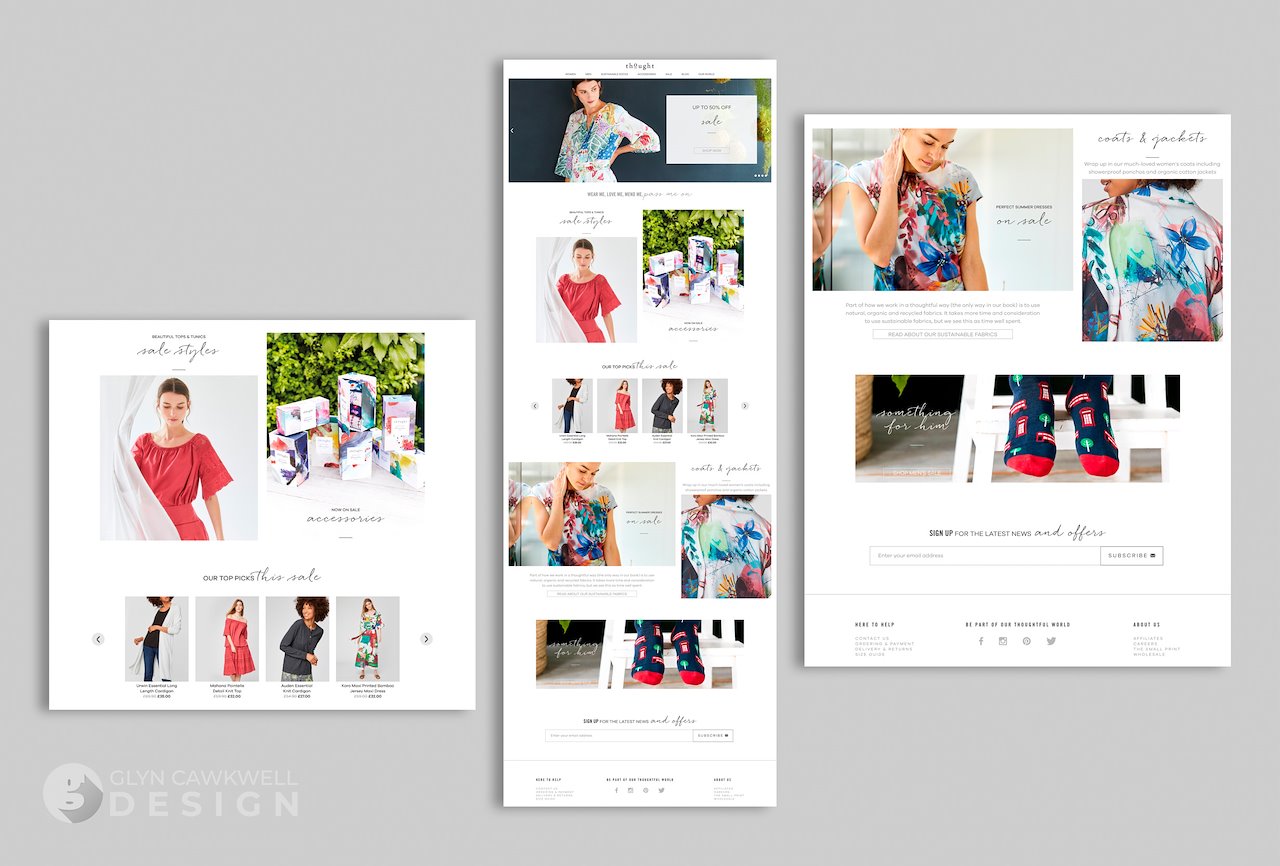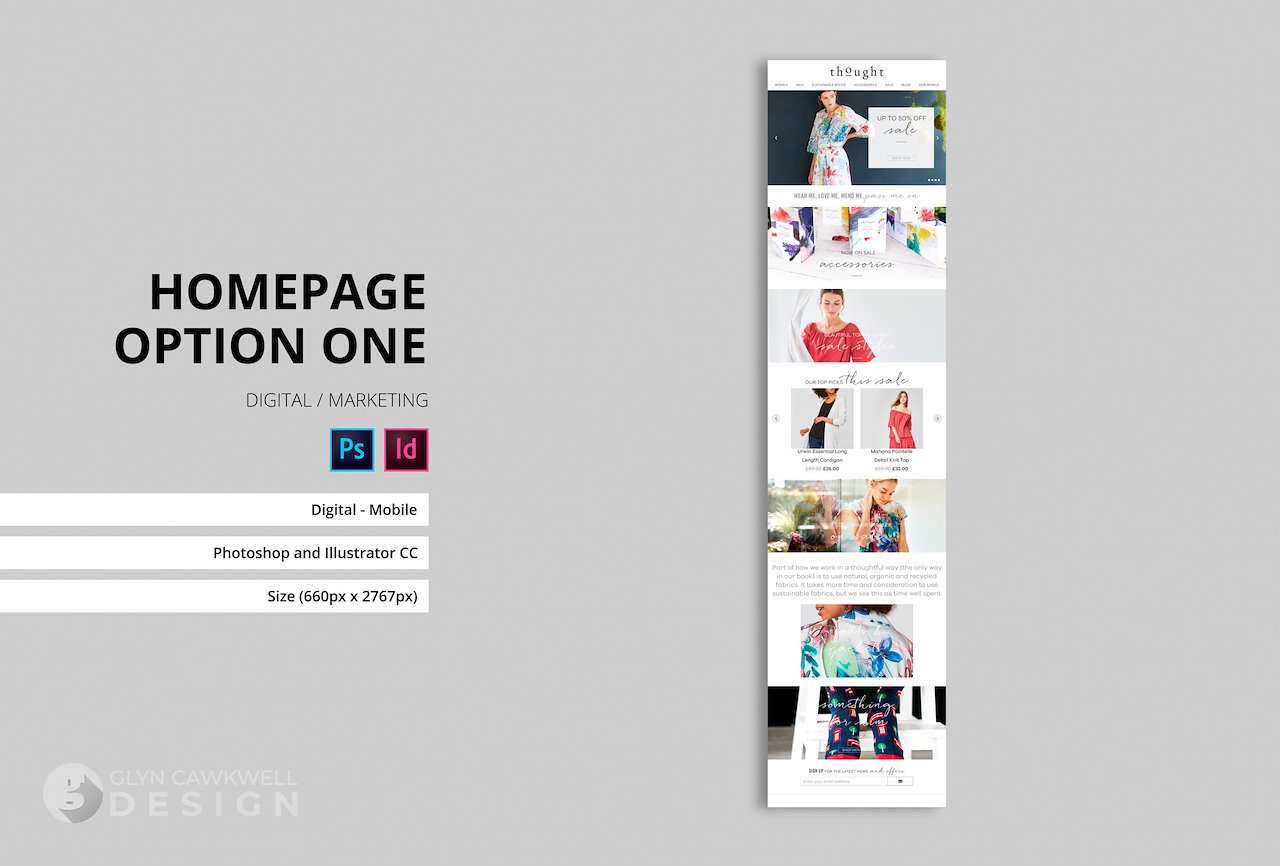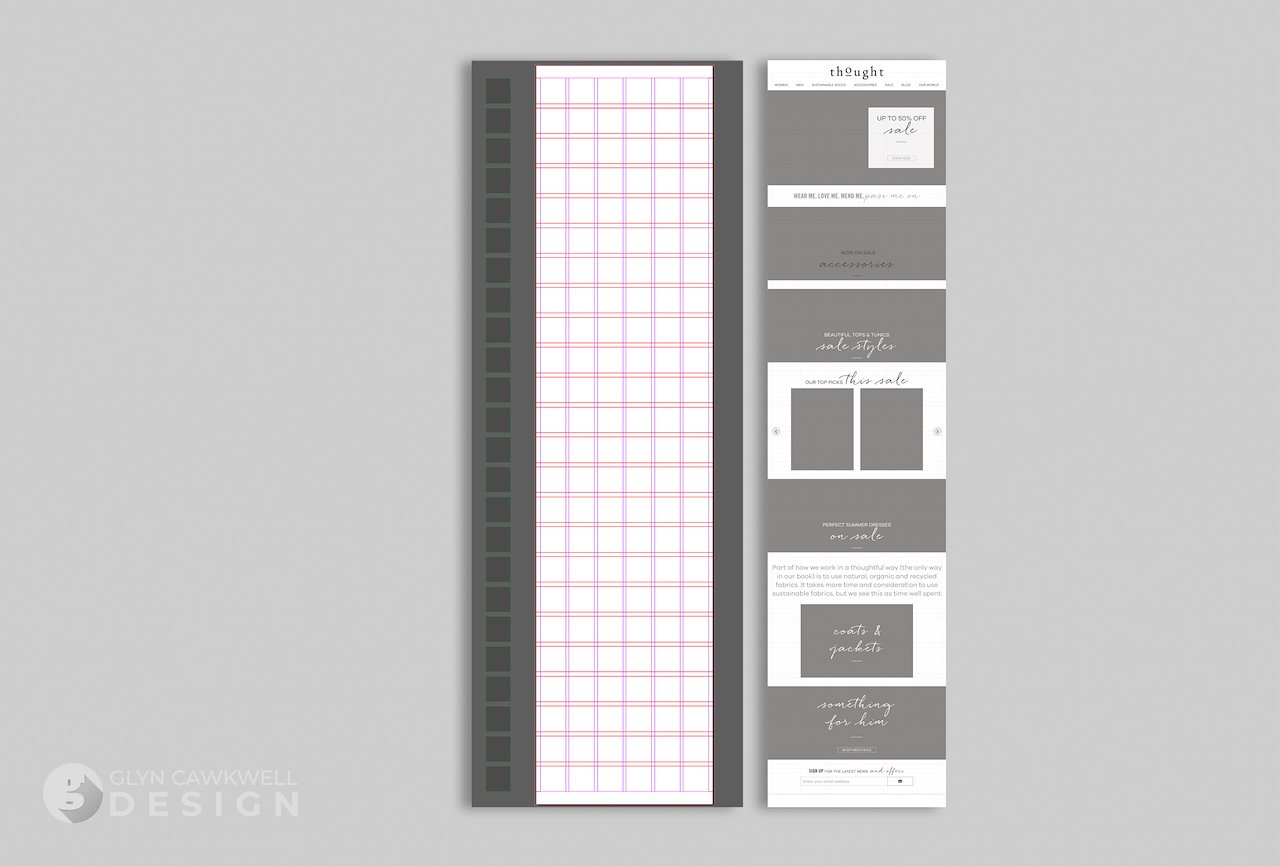 I built two different grids for both desktop and mobile; four in total. This enabled me to be flexible with the design as I wanted to create an alternative for each version. As with the email grid the key was to ensure text and imagery sat in situ on the grid and no matter where they were placed the design would flow and have a consistent and clean look.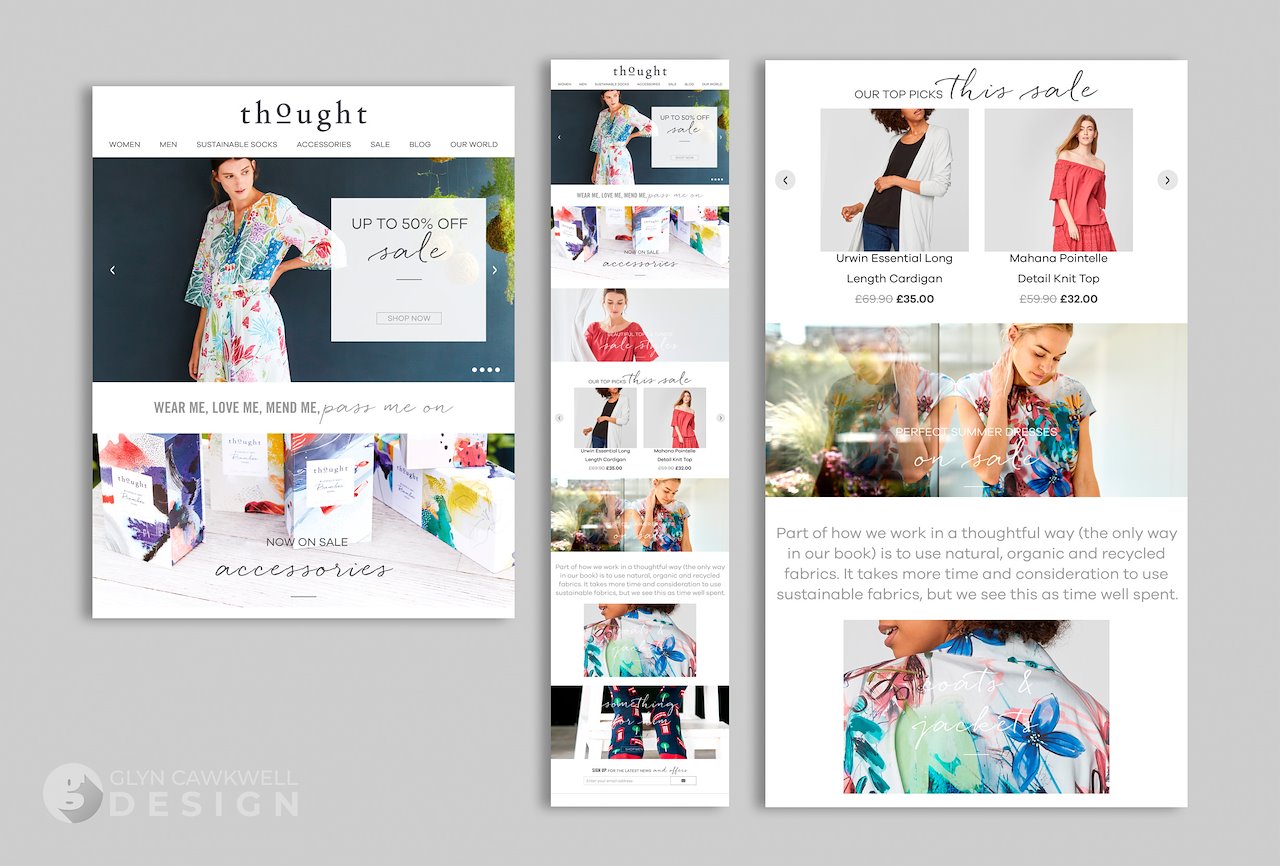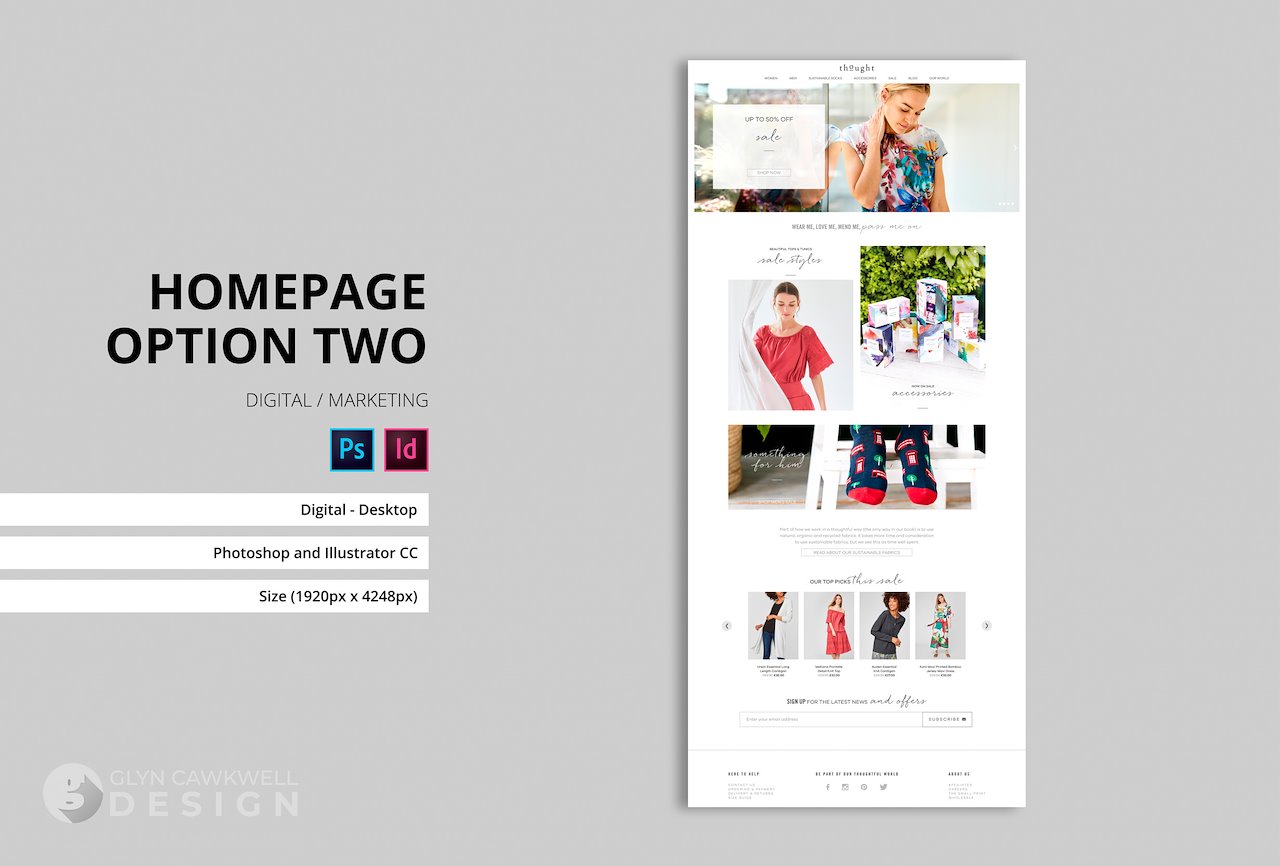 The aim for the homepage design, as with the email, was to allow the imagery room to breathe by incorporating ample white space ensuring a clean and user friendly interface. I didn't want to overload the user with an overly complex design; careful consideration went into how each section would flow naturally into the next. Simplicity was key and complimented the environmentally friendly image of the brand and would help build a solid foundation for user engagement.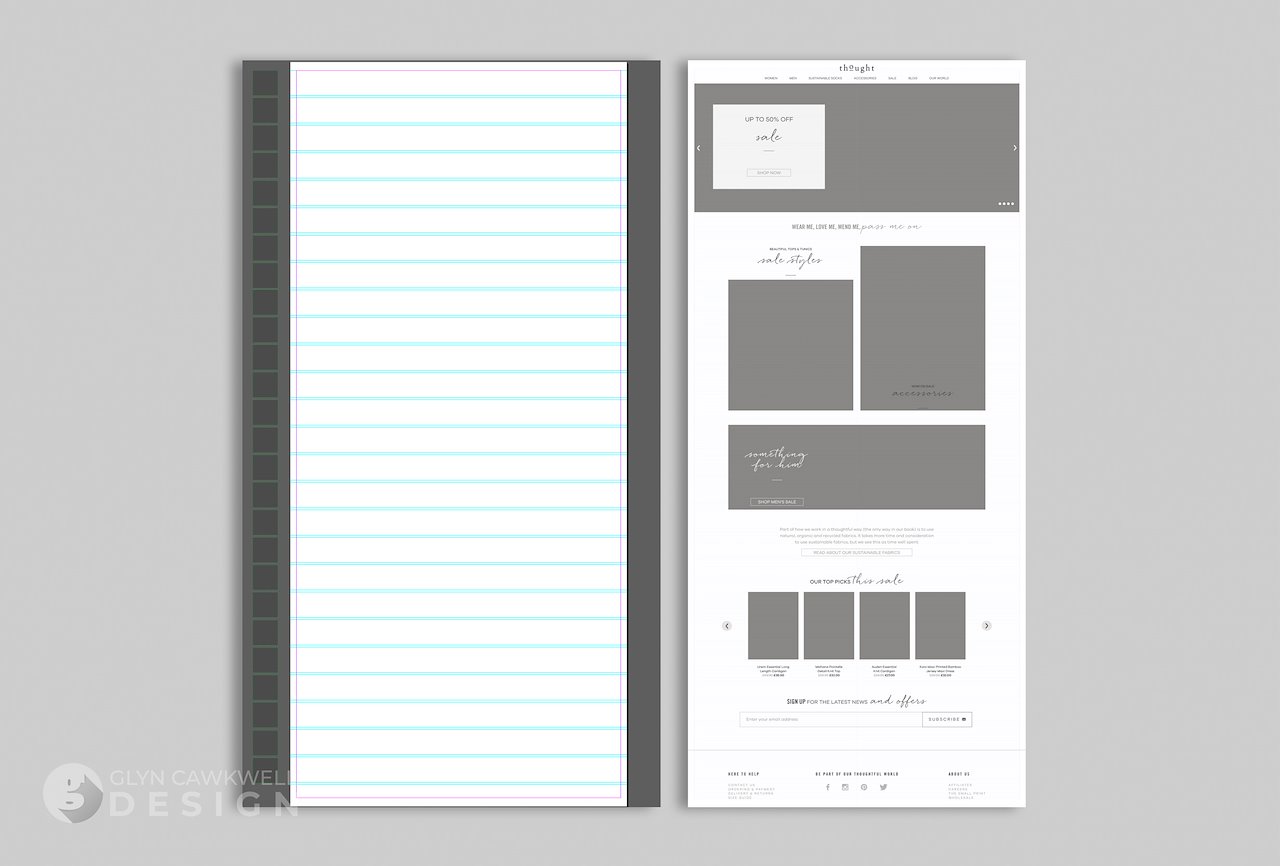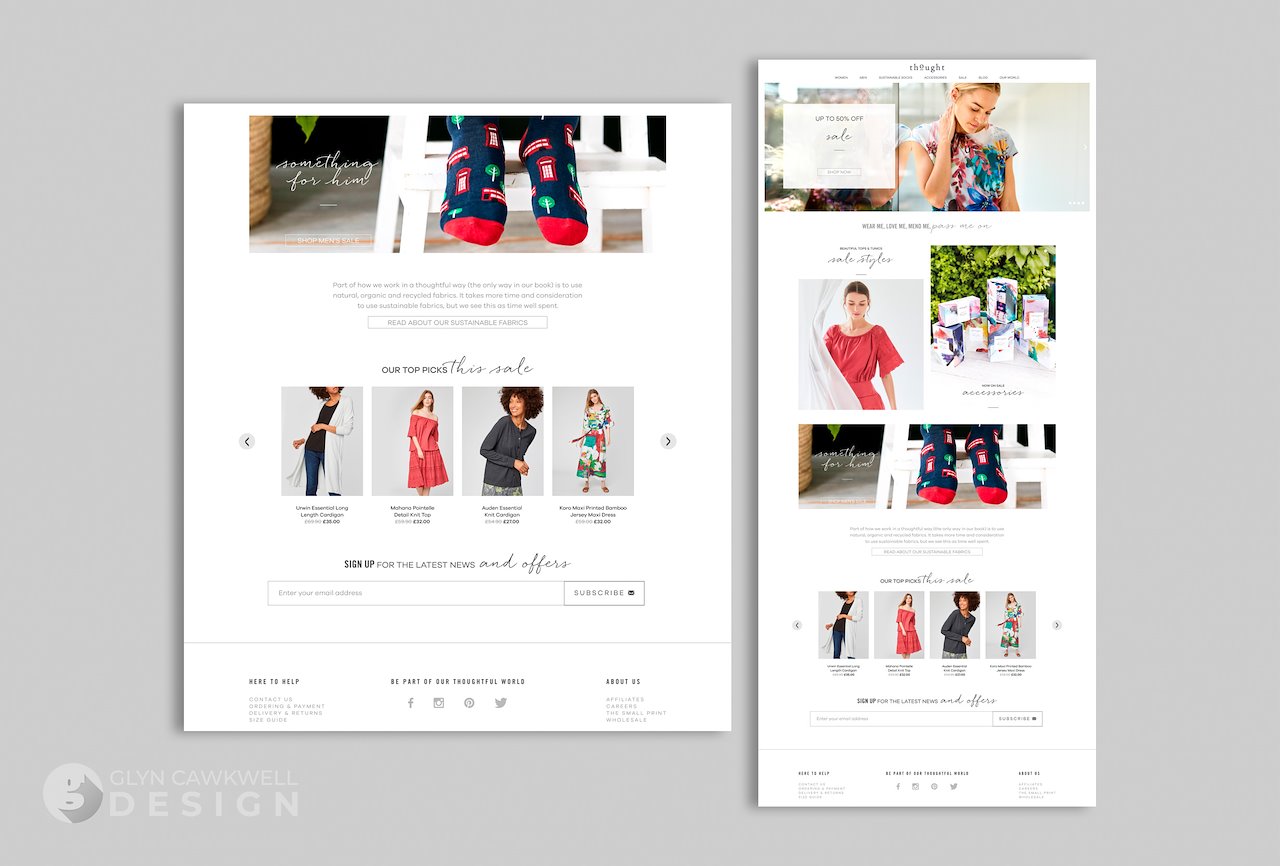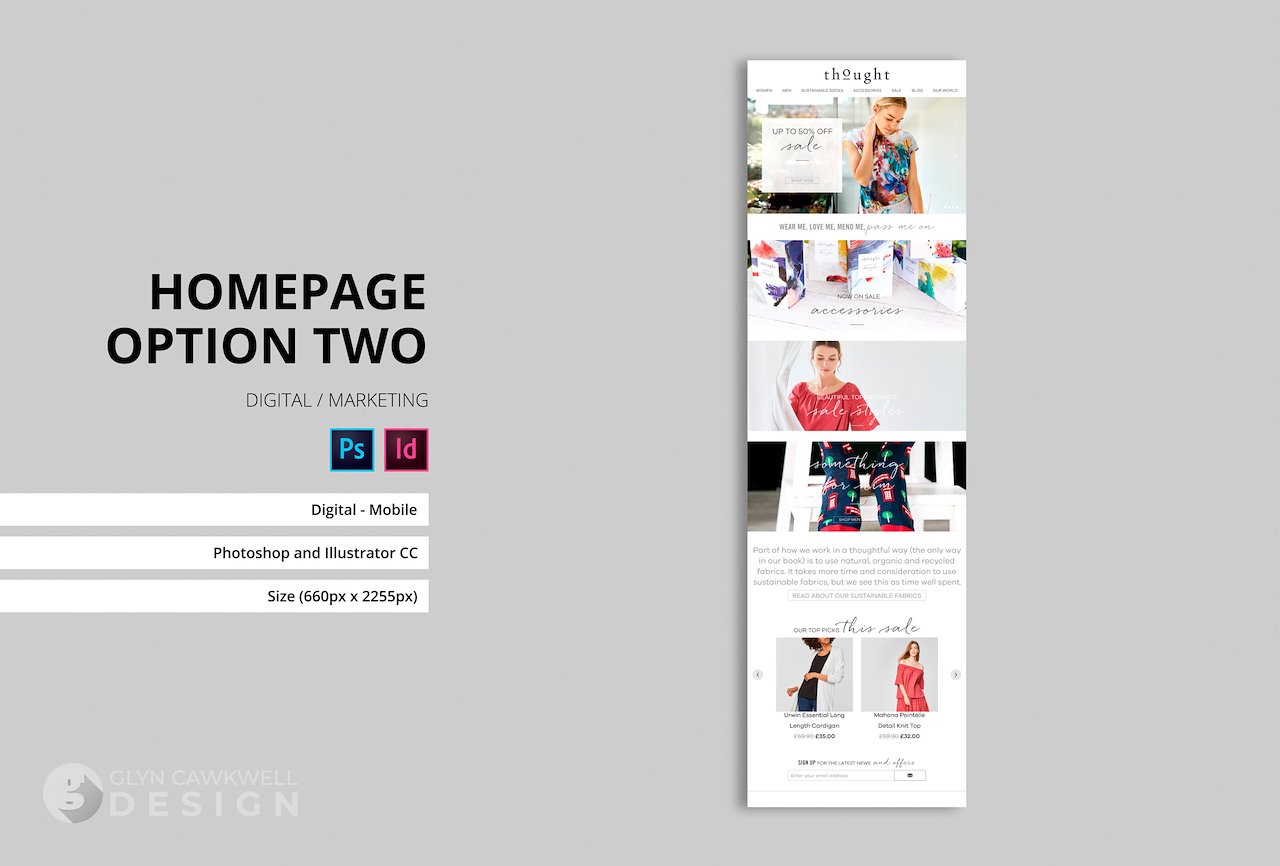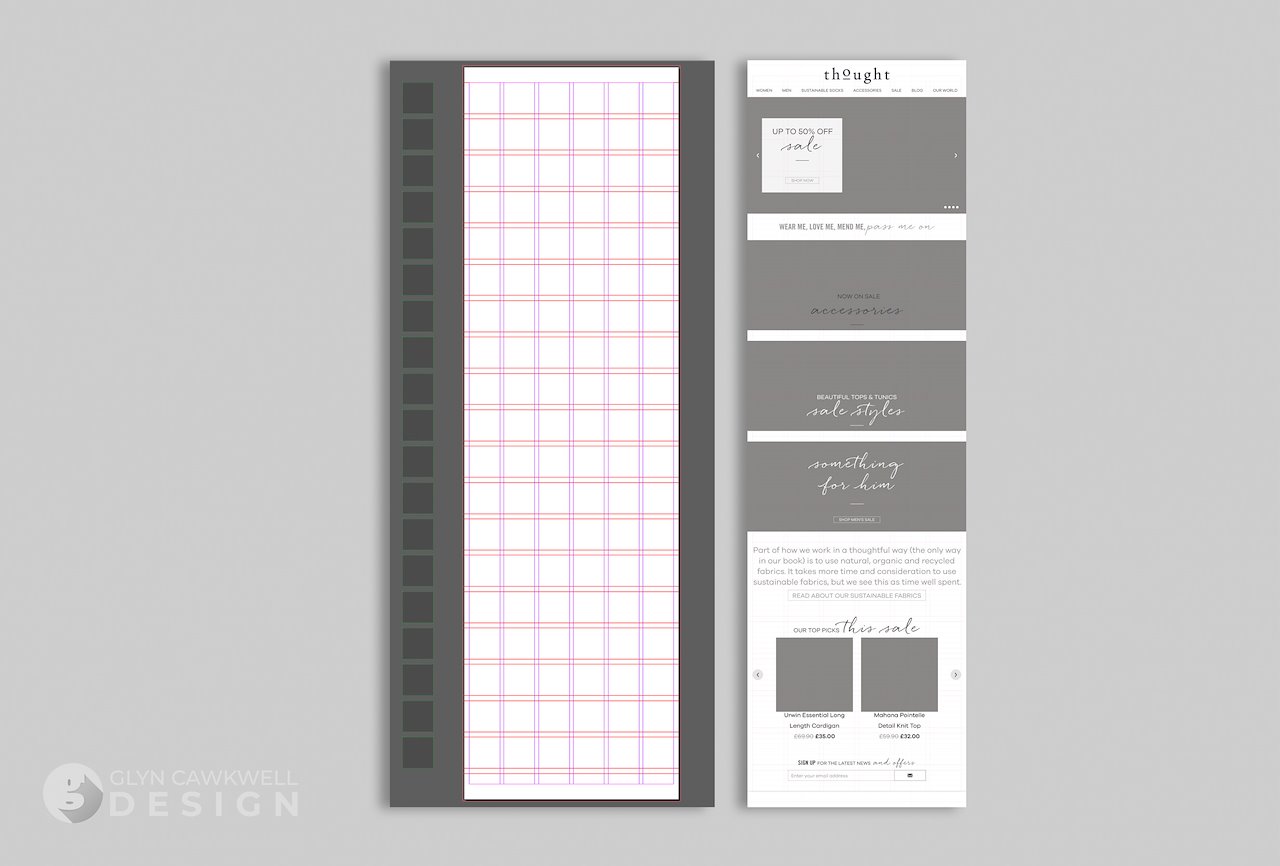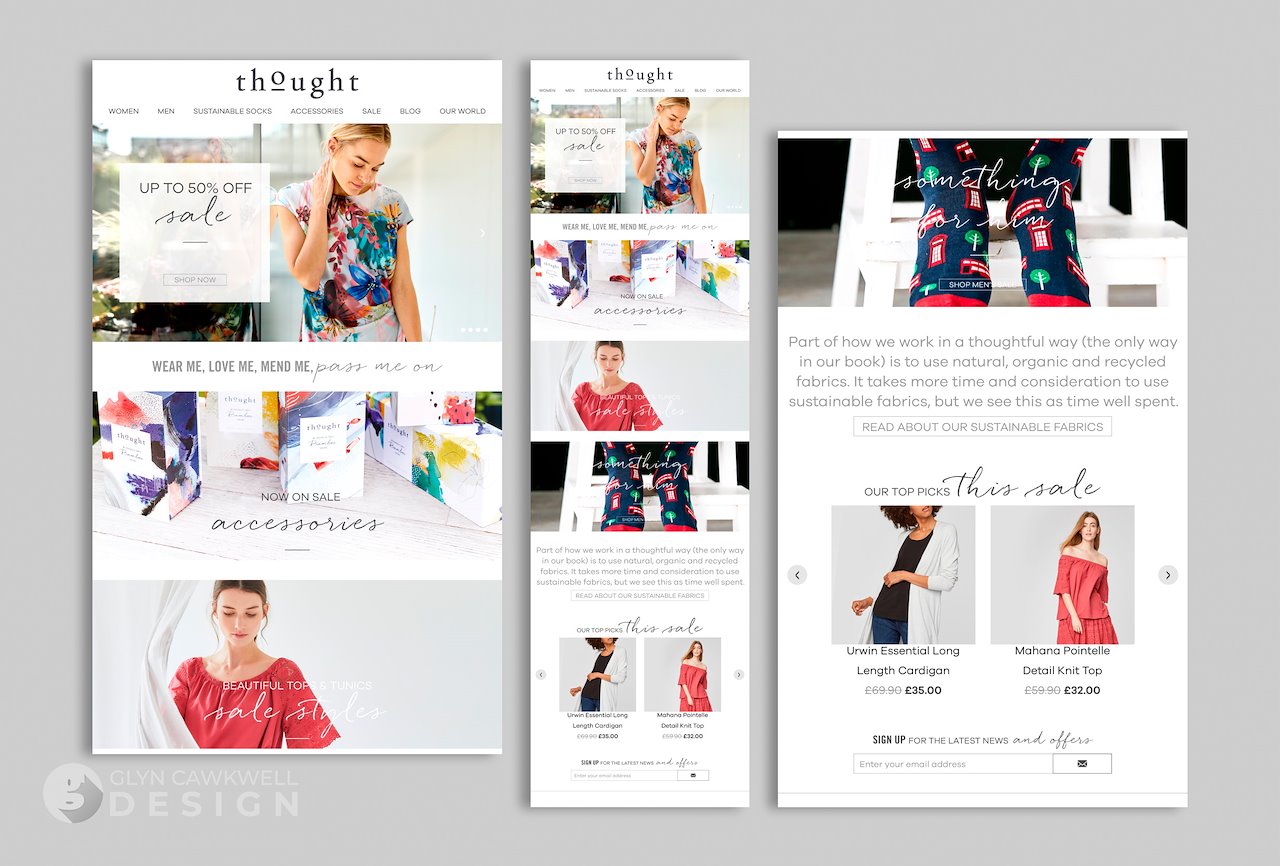 The mobile views helped show how the design would be dynamic and not lose any impact on mobile devices. The key to getting a design correct is to work on mobile first and then work back up to tablet and desktop to ensure a cohesive look and feel across all devices. Due to the age we live in now as well where most of us browse and shop on our phones means the design should work efficiently first-and-foremost on mobile devices.